How Inuovo achieved +100% GMV on top of their forecast during Cyber Week 
Data-driven customer and market analysis, rapid speed-to-market, and high ambitions were the keys to Inuovo's success.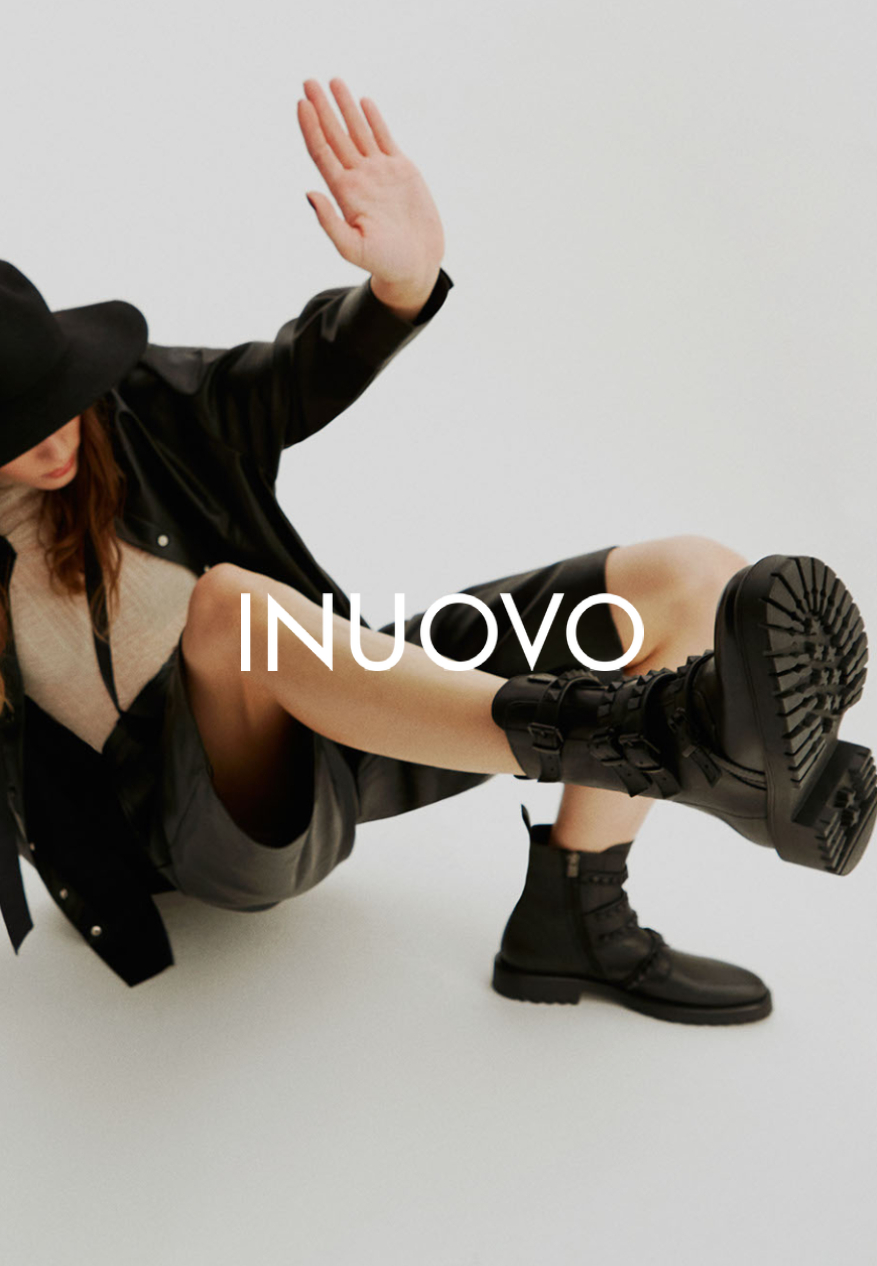 +100%
GMV achievement vs. forecast
50%
Portion of customer basket value
Winner of the ZMS Partner Award 2021
Inuovo recently won the Seasonal Category in the ZMS Partner Award 2021 with their Cyber Week 2020 campaign. The Partner Award "Marketing Excellence 2021" highlights outstanding and innovative campaigns that Zalando partner brands developed and ran together with Zalando Marketing Services. You can read all about the award, and watch the full award show here. 
Sustainable shoe brand Inuovo, founded in 2009 in a small basement in Istanbul, is committed to good quality, more sustainable materials and ethical practices. Before 2020, Inuovo had only operated on a wholesale basis, selling stock to retailers and never having direct contact or experience with the consumer. Inuovo began selling directly to consumers via Zalando when Coronavirus-related budget cuts left them with a huge pile of stock in their warehouse. They decided to give the Partner Program a chance and went online in just a month. 
By investing in ZMS, and by leveraging the opportunity of Cyber Week Inuovo managed to grow its business hugely in just a year. Inuovo says their marketplace experience even positively changed the way they do wholesale. It helps grow sales and profitability in times when brick and mortar sales are in decline. Read on to see why Cyber Week was such a pivotal moment for the brand.
Inuovo's goal was to create brand awareness, acquire new customers and generate maximum sales during Cyber Week 2020. 
When launching a new market it's obviously very important that we get to know our target audience, so it was really crucial for us to make data-driven decisions. We used a combination of Sponsored Products and the data we got from the ZMS Insights Tool to plan our assortment"

Hayriye Selekler, Business Development at Inuovo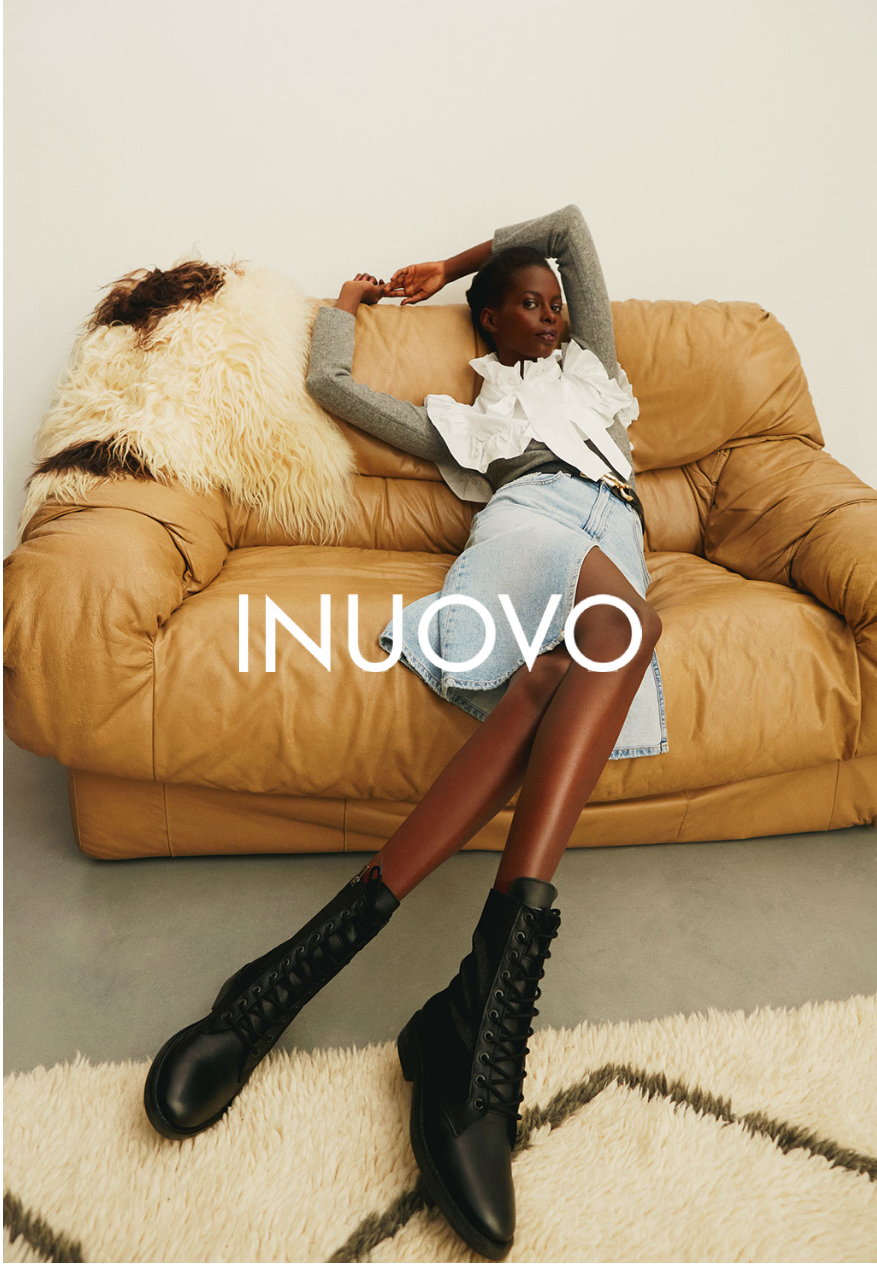 Inuovo's strategy can be broken down into four main components:
Meticulous planning & deep data analysis
After a careful planning phase, Inuovo decided to double up on their initial forecast and really demonstrated how high ambitions can lead to high success. Together with ZMS, Inuovo also used Insights and zTypes to understand its customer, the Inuovo Woman as well as getting data on SKU and country-based sales.
Gap analysis of assortment
A gap analysis helped Inuovo fine tune its assortment to ensure the brand was in the best possible position for success. To make the most out of Inuovo's design and production power, the brand introduced new styles in light of the gap analysis. Inuovo enriched its collection with styles that reflected the season's hottest trends, putting them one step ahead of the competition. Inuovo also diversified its existing best sellers to ensure good stock width.
Combining Branding and Performance
As a new brand, doing a Fall/Winter collection for the first time on Zalando, Inuovo needed to start
with a branding and awareness campaign during the first two weeks of November to generate engagement and avoid a cold start. Homepage, Category formats, and Facebook were all booked. After that, Inuovo continued with a performance-only campaign during the event, and had one last visibility boost on the Zalando homepage during Black Friday.
Stock Planning and Pricing
Following careful analysis of their continuous Sponsored Product investment and branding campaign, Inuovo heavily back-stocked their existing best sellers and the new hero products in the capsule collection. This ensured good stock depth, which is crucial to success during Cyber Week. Inuovo also used smart pricing to generate high traffic.
Tips for brands:
Know your customer/target audience
Be numbers/data-obsessed
Find a good combination and balance of branding and performance in your overall marketing strategy
Invest in pre-event branding to boost your upper funnel (number of engaged customers)
Plan assortment meticulously: fill in gaps and make sure you have enough bestsellers available.
Inuovo's successes speak for themselves and reach beyond Cyber Week. The brand managed to retain the new customers it acquired during Cyber Week, with significant higher numbers in comparison to their peer brands. Inuovo also generated 1 million Product Detail Page (PDP) views, their new customers grew by 30% and they managed to double their GMV in comparison to their initial forecast, based on the data-driven ZMS Cyber Week campaign. 
Want to make sure you're well informed and meticulously prepared for Cyber Week 2021? We've got you covered on the Inside Fashion Marketing Podcast: