Partner Program 
Sell your assortment on Zalando and get access to more than 46 million active customers across 23 European countries through our marketplace model, the Partner Program. You remain in the driver's seat and set your own prices, track performance any time, and retain control over assortment, branding, marketing, and logistics.
Get direct access to more than 46m customers
The easiest way to build your brand and acquire new customers in 23 markets in Europe
Set your own prices 
Our Partner Consultants are here to help you deliver the best possible customer experience. From guidance on assortment steering, to market expansion - we've got you covered
Access all your analytics, business insights, peer benchmarks, and platform tooling on zDirect — Zalando's Partner Program portal
Use your own logistics or save on shipping costs with Zalando Fulfillment Solutions (or a mix of both!)
Build customer loyalty through a dedicated Zalando onsite page for your brand
Take advantage of Zalando's state-of-the-art marketing tooling to effortlessly acquire traffic
Easily integrate your stock with the Zalando platform using the integration option that suits you best.
We offer extra services to help you grow your business the way you want. 
Take the hassle out of logistics with Zalando Fulfillment Solutions (ZFS), get marketing support from Zalando Marketing Services (ZMS), or use our partner consulting services to help pinpoint growth opportunities.
Go live on Zalando in 4 simple steps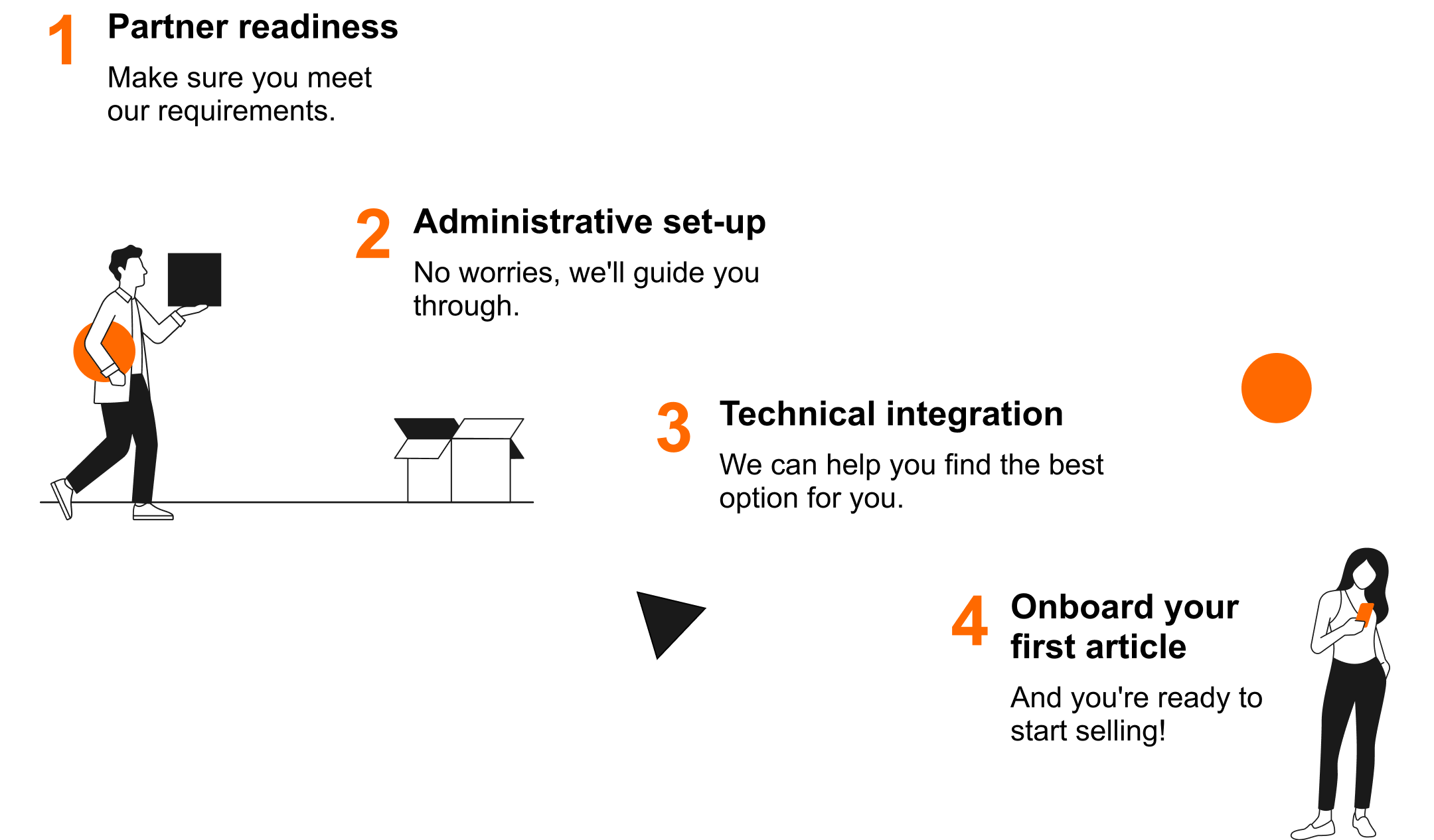 See why partners are successful on Partner Program
Interested in joining our Partner Program?