The Partner Program Growth Opportunity
Belen Sienknecht reveals why Partner Program is pivotal for growth – both for Zalando as well as for our brands
Platforms represent both the future of the digital world as well as the present. Already today, we see in our customers' behavior and in the wider ecosystem that the shift to a platform-based model is a trend that will continue to grow. This is why the Partner Program is the backbone of our platform strategy. Through Partner Program, we offer brands the opportunity to connect directly to millions of customers in 15 European markets, who in turn benefit from increased assortment choice and the ability to shop multi-brand through a single destination with maximum convenience.
In a conversation with Belen Sienknecht, Head of Sales and Key Account Management Partner Program, we dive deeper into the past development and future ambitions of Partner Program and what it all means for you.
Belen, in the overall company strategy, we continue to set ambitious goals of 20-25% revenue growth. Where do you see this growth coming from?
Partner Program will play a significant role in driving growth. While we plan to double our wholesale business by 2023 – an ambitious target on its own – our plan for the Partner Program is actually 14-fold growth. We truly believe that in the digital space, platform economics represents the future. Customers want to buy all the brands that are relevant to them via a single destination and across all categories, as convenient and affordable as possible. We see in our data that the average customer buys around 13 different brands per year and almost every other order is a multi-brand order. Partner Program is key in enabling the level of assortment choice, availability and convenience the customer of today demands. At the same time, it aims to empower brands to be more in control, from merchandising to pricing.
If consumers shop on Zalando today, would they even notice that they're not shopping at Zalando anymore, but directly from a brand, for example?
We want to make the ordering process as transparent as possible as we know this is a crucial factor in customer satisfaction. Customers should always know who and where they are ordering their products. On each product detail page, we make it very clear who is selling and who is ultimately sending the article to the customer. Also, since June we have prominently included an optional filter in our catalog that enables the customer to see only those articles that are sent by Zalando itself. Zalando Fulfillment Solutions, in short ZFS, is key here, as it enables customers to receive all items conveniently in one package and they can also return the items in the same package – regardless of whether it is from wholesale or a partner brand.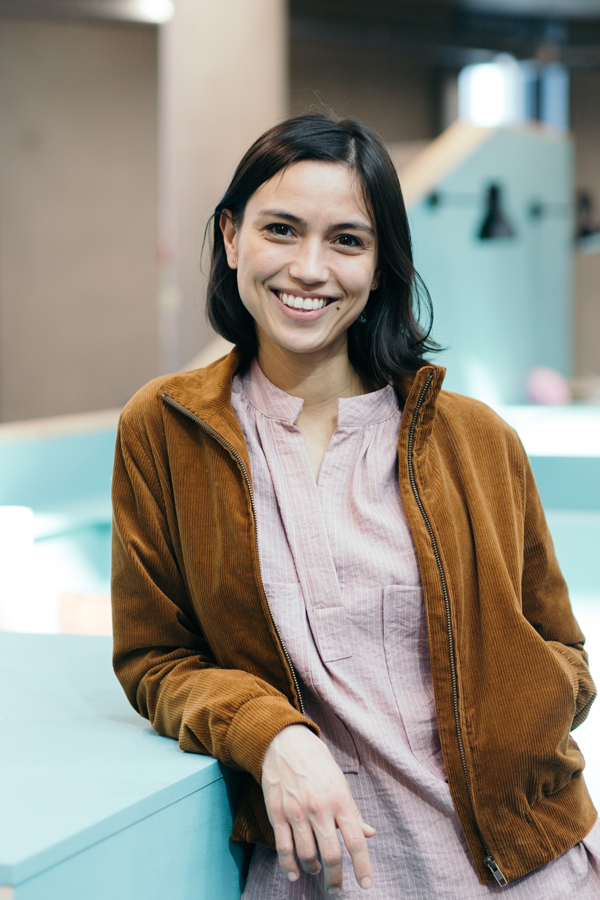 So, if I – as a consumer – put together an order consisting of six articles, are we already able to ship all the items in one package?
If the articles are all sourced from Partner Program brands using ZFS, you'll receive one package. If not, the worst-case scenario would be six individual packages. Currently, every third Partner Program Order is a Zalando Fulfillment Solutions order processed by ourselves, but we want to increase this "all-in-one-box" experience to 70%. It's not only super convenient for customers, but also more sustainable and extremely profitable for brands. ZFS can reduce partners' shipping costs by about 25%, enabling partners to offer more assortment in lower price points, and thus increase sales. Lower logistics costs also increase profitability for brands. This win-win-win situation for the customer, the brand partner, and Zalando is a key step on our journey to become the starting point for fashion.
We truly believe that in the digital space, platform economics represents the future."

Belen Sienknecht, Head of Sales Partner Program
Today, we have 290 partners with over 900 brands in the Partner Program and are likely to break the thousand mark this year. In addition, we just hit the milestone of 100 brands using ZFS. Are you satisfied with the current numbers?
It's a great development and just the beginning. Partner Program started out in 2014 as an innovative idea and has now become a key pillar of the Zalando business. ZFS launched in 2017, so it's a proud moment for us to have reached the 100 brands milestone so quickly. Together with our brand partners, we have been able to significantly improve and scale our ZFS to now operate in all 12 non-custom markets in Europe. Looking to the future, we see even more room for innovation and growth, and that's what is truly exciting.
Looking at the ambitious growth targets you have set for Partner Program, how are you getting the business and our partners ready for that kind of accelerated growth?
We're talking about a major transformation, and we will focus our investments on areas that drive our platform strategy and enable our partners to make it happen. Data sharing and tooling both play a big role here. We want to share data as openly as legally possible to enable partners to make smart decisions on an article level that ultimately drive sales. At the same time, if we want the Partner Program to grow in scale, we need to create the right incentives. Working together has to be worthwhile for our partners as well as for us. To ensure this, we are moving towards a uniform compensation scheme across all partners, differentiated based on price points and product groups. The goal here is to create a level playing field. Each partner should be able to have a profitable business with us, regardless of their size or product groups.
Your position puts you in direct contact with a wide range of brand partners. If you look at success cases in the Partner Program, what would you say these brands are doing right? What can others learn from them?
We've collected some great success stories over the years. From global brands to local heroes, brand partners of every size have been able to either increase profitability or leverage overall business processes and cut costs. For example, the Greek young fashion brand Funky Buddha managed to optimize their logistics processes by using ZFS. The main premise of all success stories share is the openness to drive innovation, internationalization, and investments. Beyond that, speed and high-quality content are also clear key success drivers. Lastly, partners with a dedicated team owning core areas like Commercial, Operational as well as Article and Master Data is a huge plus as it helps us to stay on top of things and quickly find the right solutions.
The majority of our brands are extremely successful with us in a wholesale model, and so our ambition to grow Partner Program 14-fold naturally raises the question: what does this mean for them? What would your message be to partners?
Our growth plans do not stop at the Partner Program. Wholesale brands will continue to be successful with and at Zalando since in parallel to achieving our ambitious Partner Program targets, we also aim to double the wholesale business by 2023.
From global brands to local heroes, brand partners of every size have been able to either increase profitability or leverage overall business processes and cut costs."

Belen Sienknecht, Head of Sales Partner Program
How is what we do in the Partner Program different from other marketplaces?
We are a curated fashion- and fashion-related-only platform, having an environment that allows brands to not only sell their products but also bring their stories to life with us. Following the credo "only one seller at a time", unlike other platform competitors, we want to protect our partners' brand equity and so we don't engage in price competition or interfere with pricing.
Last question. In scaling Partner Program, is there a limit that you are setting yourself?
There are no technical or capacity limits for the Partner Program. This makes it even more important that customers are guided through the large and ever-increasing assortment on Zalando in an inspiring and personalized way. By utilizing Zalando Marketing Services, partners can also take an active role in driving visibility and pushing their products to their target customers, be it through creative or performance campaigns.