How Levi's® elevated their customers' sizing experience and increased sales on campaign items by +111%!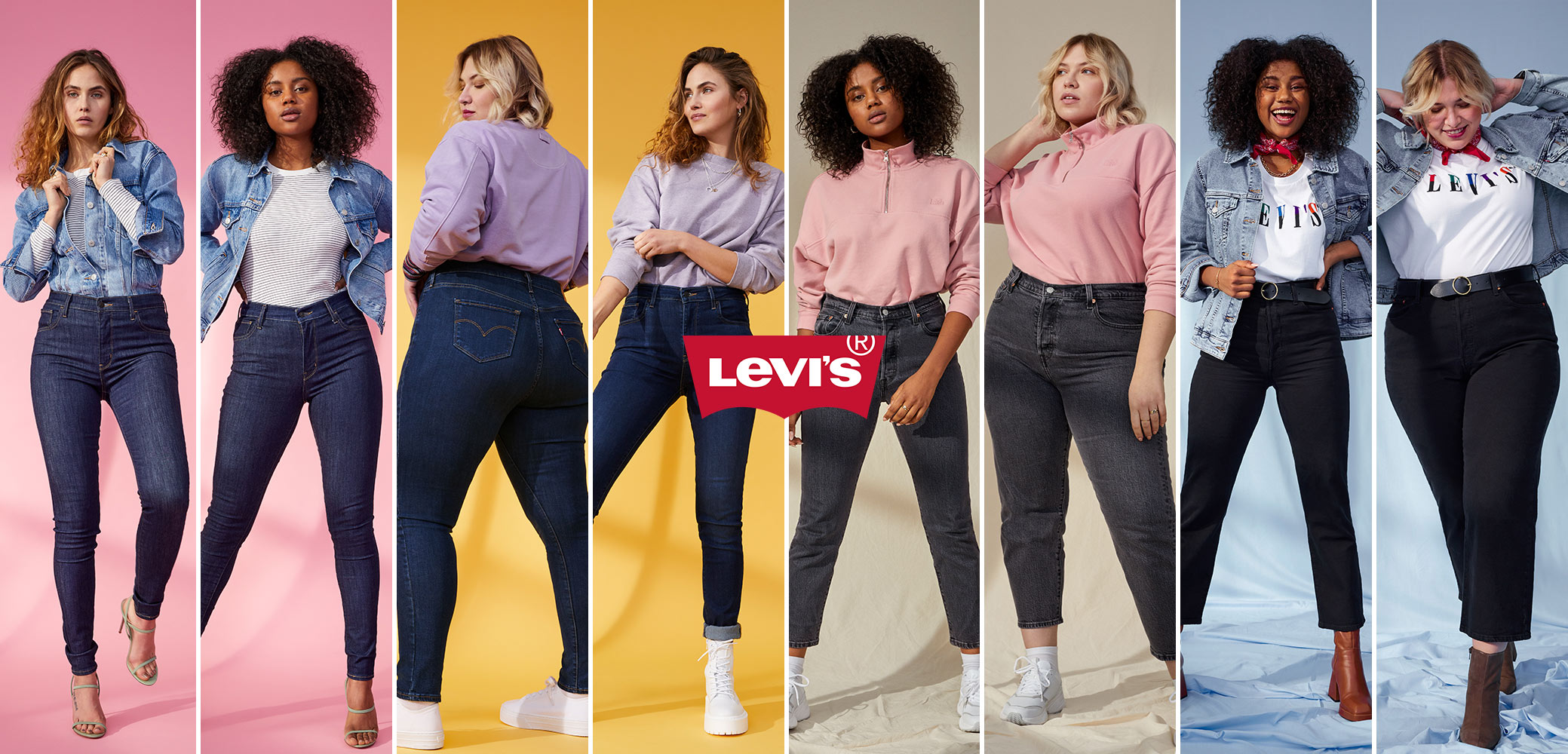 We recently collaborated with Levi's® on a size inclusive denim campaign elevating women's sizing experience in the online fashion space and celebrating all types of bodies. In order to tell an authentic and captivating story and to connect meaningfully with their target audience, Levi's® collaborated with ZMS in a campaign that, amongst other advertising channels, leveraged influencers with an active voice on body positivity.
A targeted 360°onsite and offsite campaign with influencer activations was the key to Levi's® success!
>50%
conversion rate uplift 
+111%
sales increase on campaign items (post click)
Levi's® is a true pioneer in the inclusive fashion space. Together with Zalando Marketing Services (ZMS) they set out to dismantle outdated beauty standards. The goal being to ensure that their inclusive assortment – created and curated to empower all bodies to find the perfect head-to-toe look – reached the right audience.
Levi's® set out to raise awareness around the wide range of sizes available in their assortment and to show every customer on Zalando that Levi's® is the go-to brand for everyone, emphasizing their overarching message of inclusivity. Often, those who are underrepresented in sizing might find it tricky to find assortments and products that are interesting to them, ZMS helped Levi's® connect meaningfully with consumers. 
Creative concept and influencer approach
ZMS Creative developed the inclusive creative concept for Levi's®, tailored to the Zalando user and involving two carefully selected influencers. The influencers were invited for a joint creative photo shoot and asked to share the resulting content on their social media platforms including a message around what they considered their vision for inclusivity. It was important to Levi's® to choose influencers that were actively speaking about body positivity online, and had authentic rapport with their follower-base. 
The message Levi's® set out to convey to customers is:
Every woman is beautiful. 
Size is just a number. 
All are equal and unique. 
All are different, but stronger together.
Hashtags used in campaign: #Camaraderie #FemaleSolidarity
On-site and off-site media campaign
ZMS leveraged both influencer marketing and an on-site and off-site media campaign for Levi's® in order to raise awareness around their collection of size inclusive fashion. The on-site media campaign featured both branding and performance formats.

Prominent media placements drove traffic to a customized landing page to serve consumers with a beautiful and elevated shopping experience, and was customized not only with content from the photo shoot, but also with influencer quotes on Inclusivity, truly encapsulating authentic storytelling.
The off-site campaign ran for around three weeks, with influencer posts as well as paid formats on Instagram and Facebook, which generated very high audience engagement.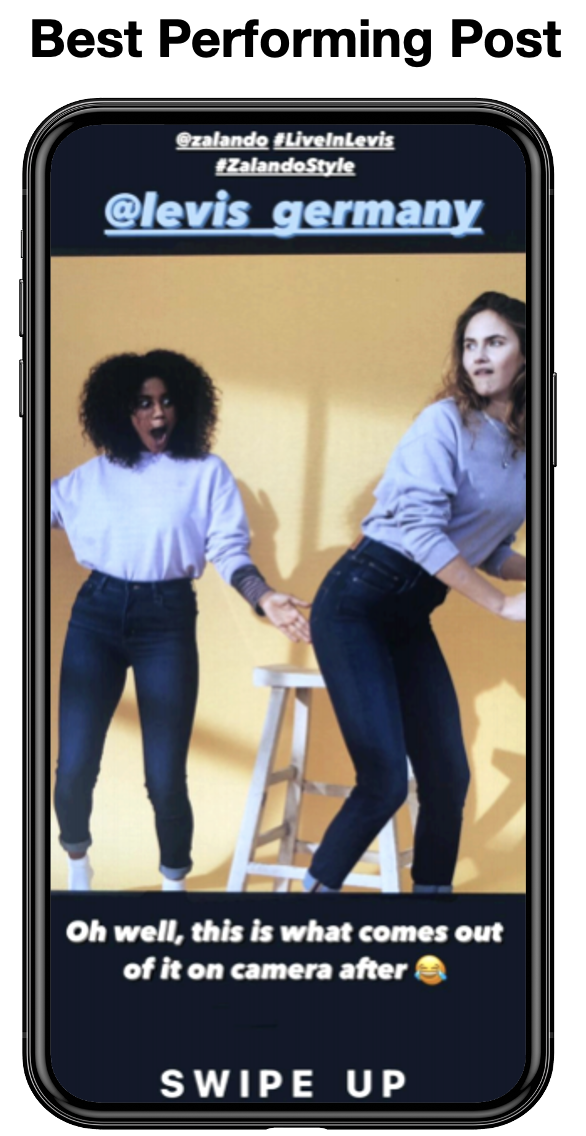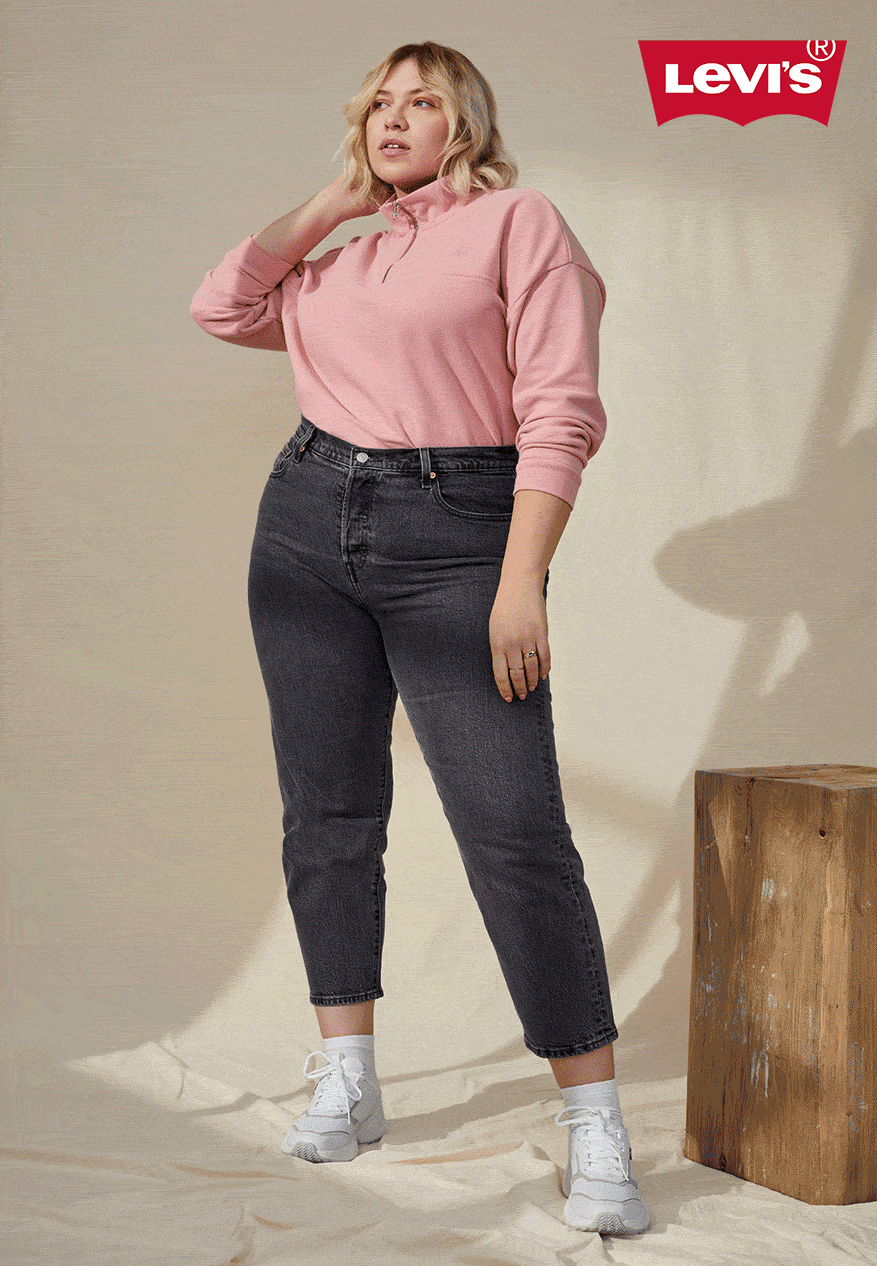 "The Levi's® brand has long embodied the democratic ideals of optimism, inclusiveness and progress. But most importantly, the brand has always led with courage, participating in the promise of equality and social justice. Levi's® has always stood up for what's right and rejected all kinds of social segregation. For this campaign we joined efforts with ZMS to represent some of Levi's® values and transmit a strong message in a beautiful way celebrating all types of bodies."
Damian Olivero, Online Pureplayer Marketing Manager at Levi's®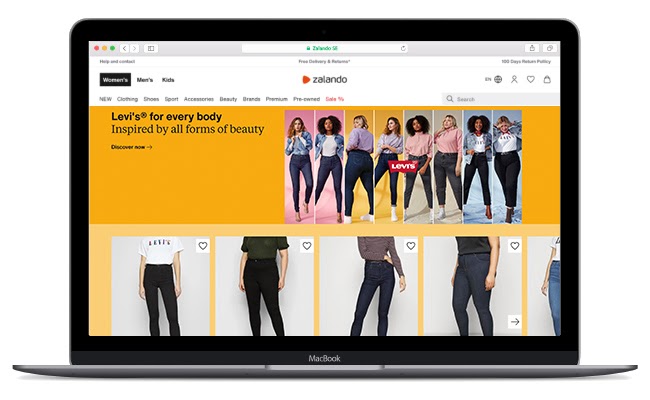 Tips for brands
Leverage videos and instagram stories: The content posted on instagram stories gathered the highest amount of impressions and worked the best in video format. Taking their followers behind the scenes of the shoot allowed the influencers to create a more unstaged and organic feeling, which resonated well with the inclusivity messaging. Moreover, it facilitated a two-way conversation. 
Leverage influencers who really speak your brand's message: The two influencers chosen are active in the size and body inclusivity world online and enabled Levi's® to tell a compelling and authentic story.
The campaign landing page was the third most visited landing page on Zalando and helped Levi's® reach an amazing conversion rate uplift of >+50% compared to former conversion benchmarks. In addition, Levi's® achieved 5.1M viewable impressions, a +282% uplift in product detail page views, and a +111% uplift in item sales (post-click attribution).
 
 
Goal

Elevating customer sizing experience, increasing awareness around size inclusive assortment

Categories 

Women's Apparel

Services
mentioned

ZMS

Founded 

1853

Based in

San Francisco

Employees
~14,800
Turnover (FY20) 
4,5 BN net revenue