Zalando Launches Circularity Pilot
Together with Fashion for Good and circular.fashion, Zalando enables customers to learn more about and extend the life of their products
Customers increasingly want to know more about the products they buy. They want transparent information and advice on how to care for their clothes to prolong their life. Currently only one percent of clothing is recycled into new materials, garments of today largely become the waste of tomorrow. 

To learn how we can tackle this problem at scale and use technology to enable our customers to close the loop, Zalando has teamed up with sustainable fashion innovation platform, Fashion for Good, and Berlin based startup, circular.fashion, to develop the "redeZIGN for Circularity" capsule collection, which is now available to customers in all 17 Zalando markets. The capsule collection consists of five pieces and is produced by Zalando's sustainability flagship label ZIGN. The collection offers customers the opportunity to learn more about the origin of products and how to extend the product's life, bringing Zalando closer to its goal of applying the principles of circularity and extending the life of at least 50 million items by 2023 as stated in its do.MORE strategy.
Each item is designed to be recyclable with input from circular.fashion on its circularity potential and aims to match specific recyclers in their network. Customers will find a QR code, the "circularity.ID®️," woven into the item's label that takes customers to a product site where they can learn about the factory their product was produced in, the materials and trims it's made of, as well as expanded care instructions and end-of-use opportunities, such as trading their item back into Zalando's new pre-owned category or recycling it.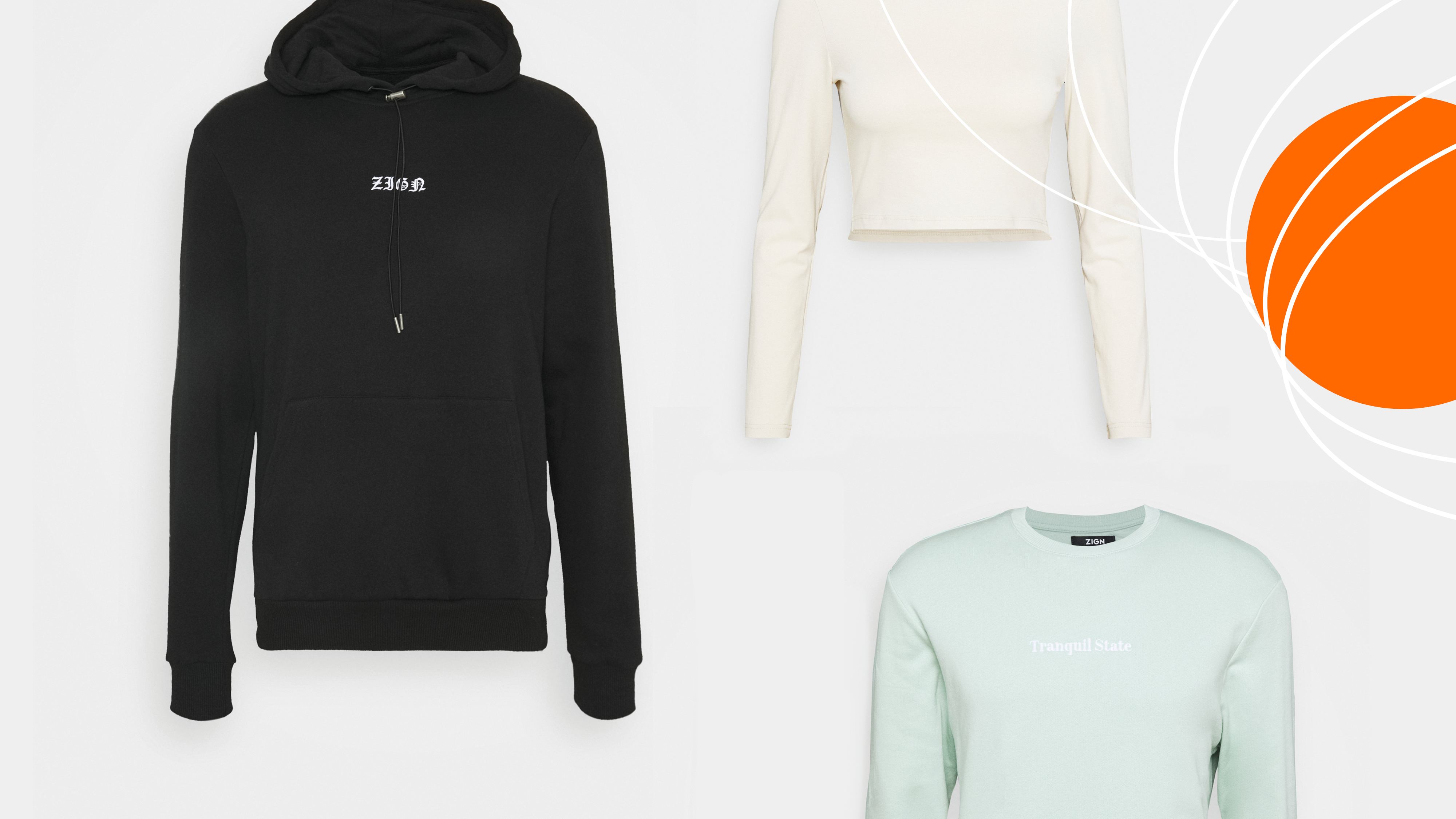 "We're excited to offer our customers a collection designed with circularity principles in mind and testing an end-to-end solution that goes beyond circular design. With this pilot project, we will gather learnings on how customers value this additional level of product transparency and how it can help them extend the life of their garments," says Kate Heiny, Director Sustainability at Zalando.
The Zalando platform, private label ZIGN and recently launched pre-owned offer provide an excellent testing ground for circular.fashion's technology. It is Zalando's aim to scale the learnings of this pilot across its private label business, as well as its brand partners, to make it even easier for customers to extend the life of garments. This marks another step on Zalando's journey to becoming a sustainable fashion platform with a net-positive impact on people and the planet 

To find out more about Zalando's progress when it comes to sustainability, click here.