Customers in Berlin Can Now Use Zalando's "Care & Repair" Service
The pilot program builds on data about garment, shoe and accessory maintenance and repair in five European markets.
Zalando's "Care & Repair" pilot launches today in Berlin, allowing customers to wear their favorite pieces longer by connecting them with local tailors, cobblers and sneaker cleaners. The service – a partnership with London-based start-up Save Your Wardrobe, who provide the technical platform – uses Zalando's Premium Logistics to pick-up and drop-off items at small service providers. Behind the program, which will soon be piloted in Düsseldorf as well, is extensive research on both the desire to care for and repair items and the obstacles that customers face.
Last year, Zalando published the Attitude-Behavior Gap Report, which found that more than 58 percent of people believe that it is important to prolong the life of their clothing through mending, but less than half of people act on this intention. We dove deeper into this topic through a survey of more than 5,000 Zalando and non-Zalando customers, concentrated in five countries: Poland, Germany, Sweden, the Netherlands and France. Here are our findings: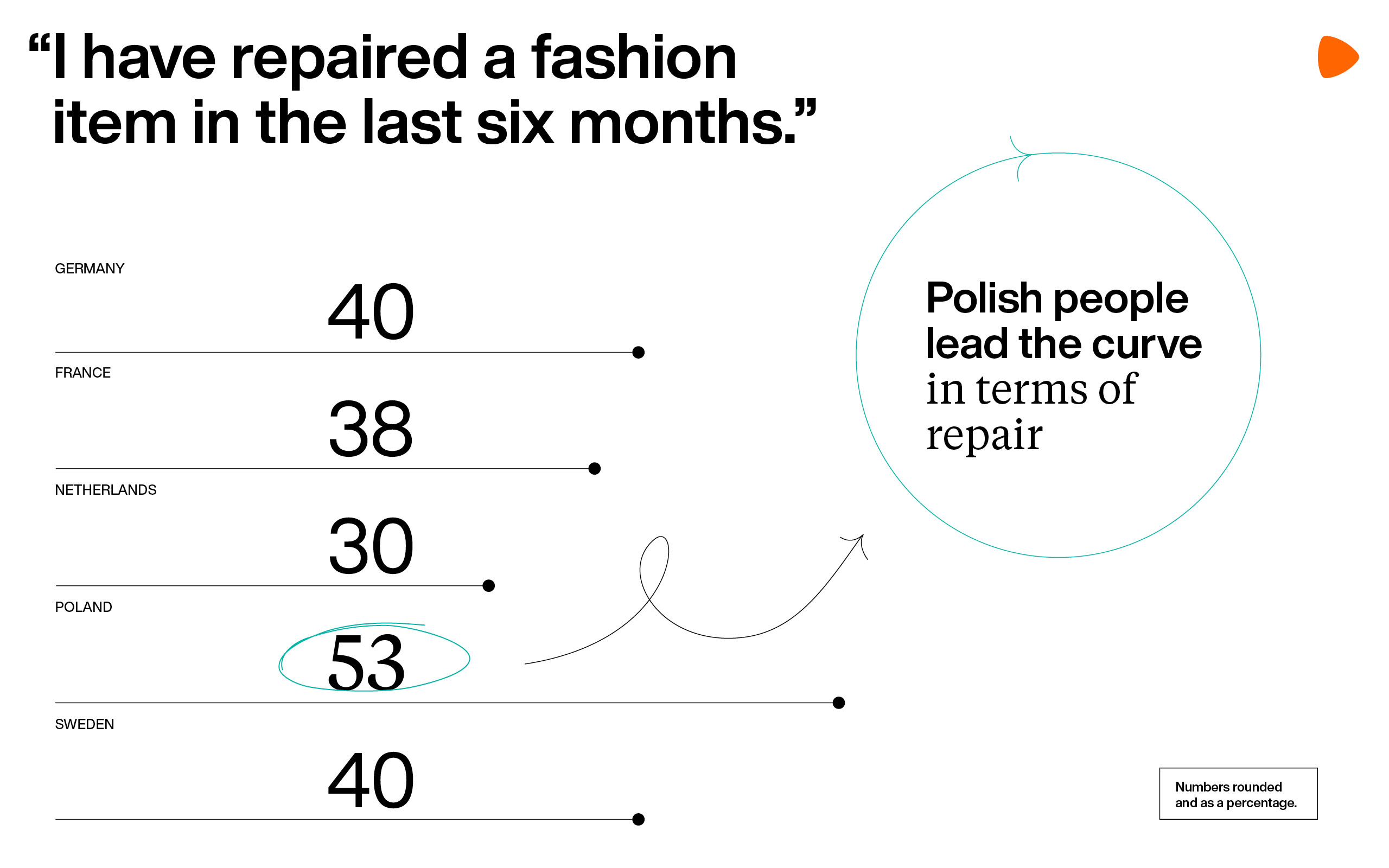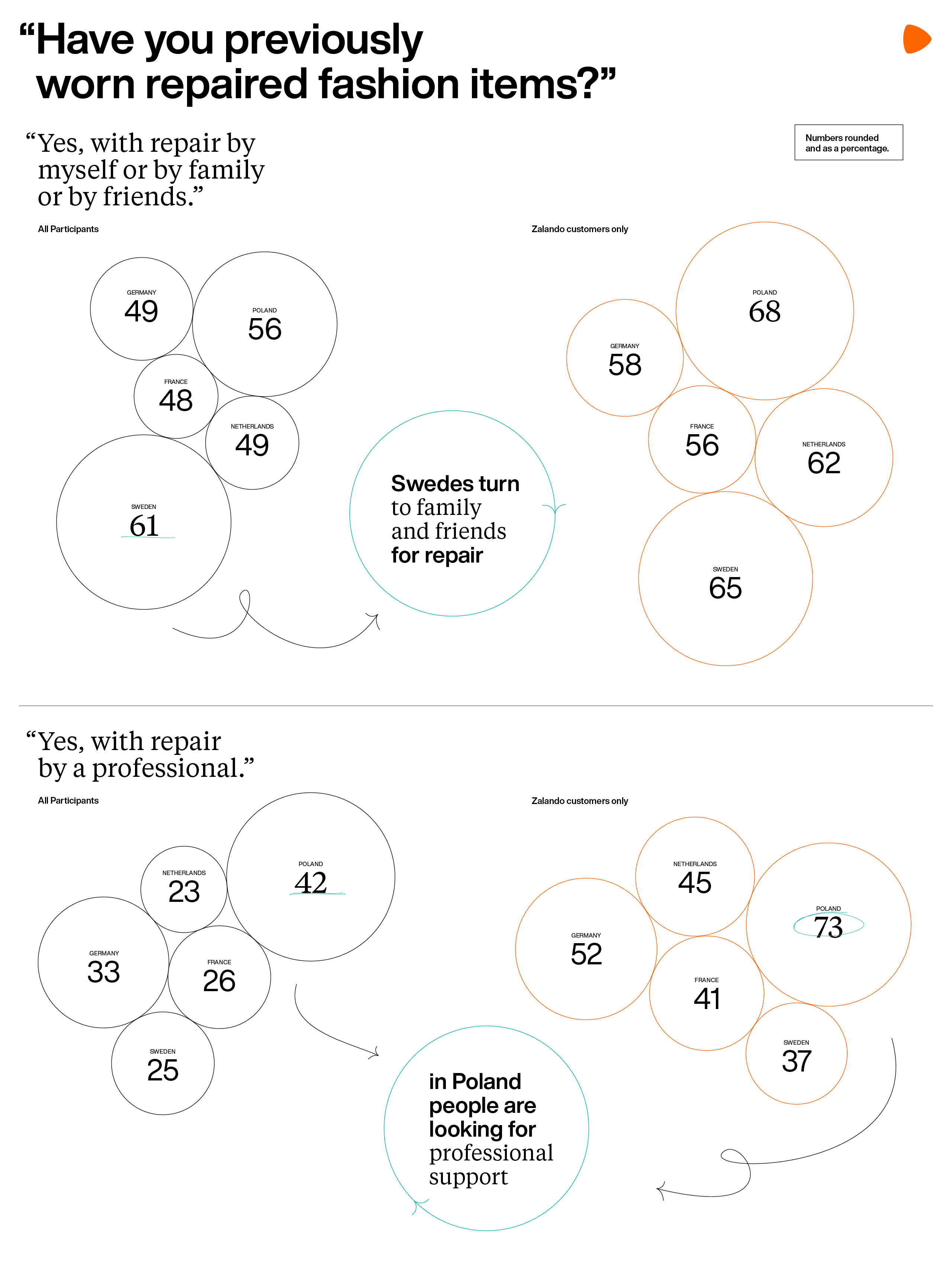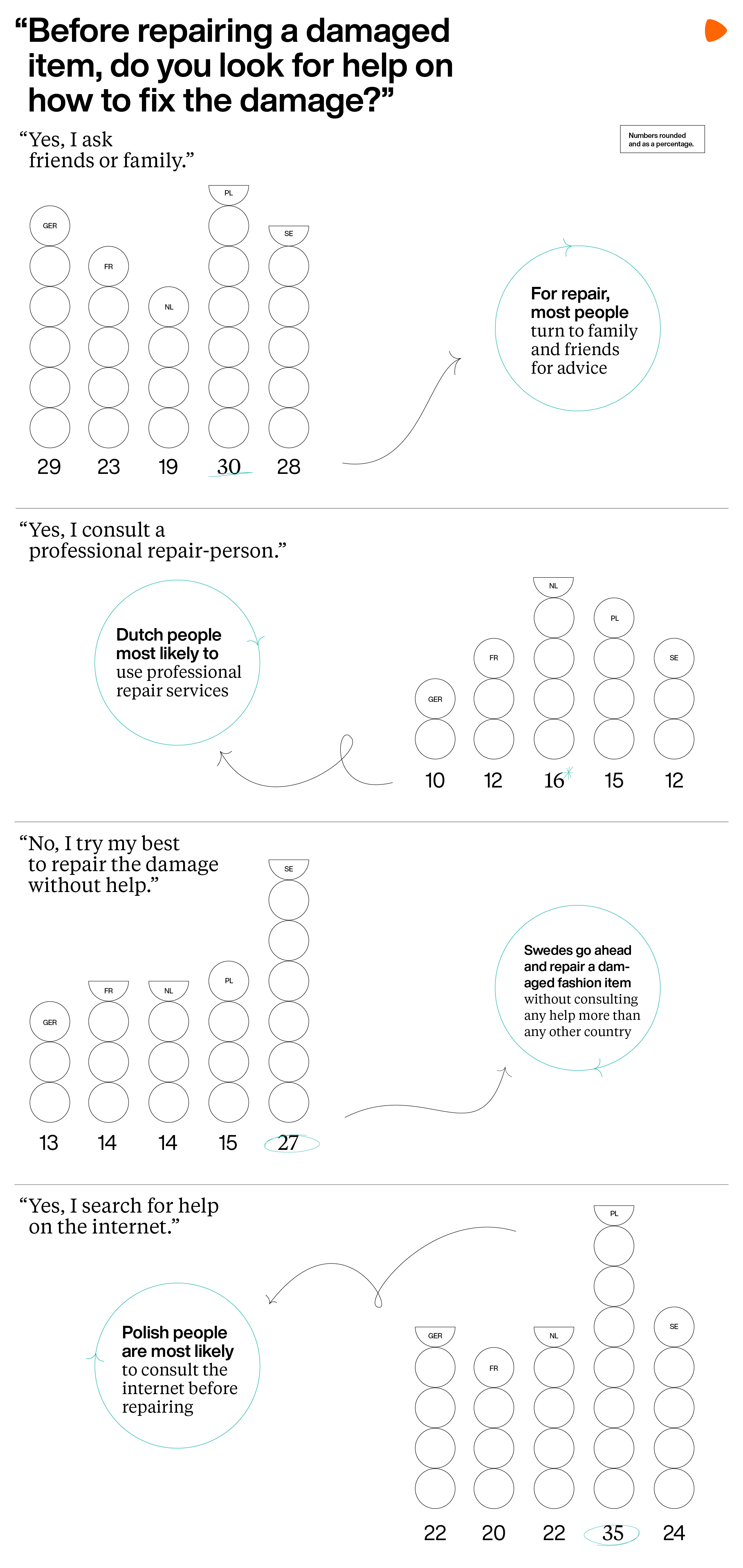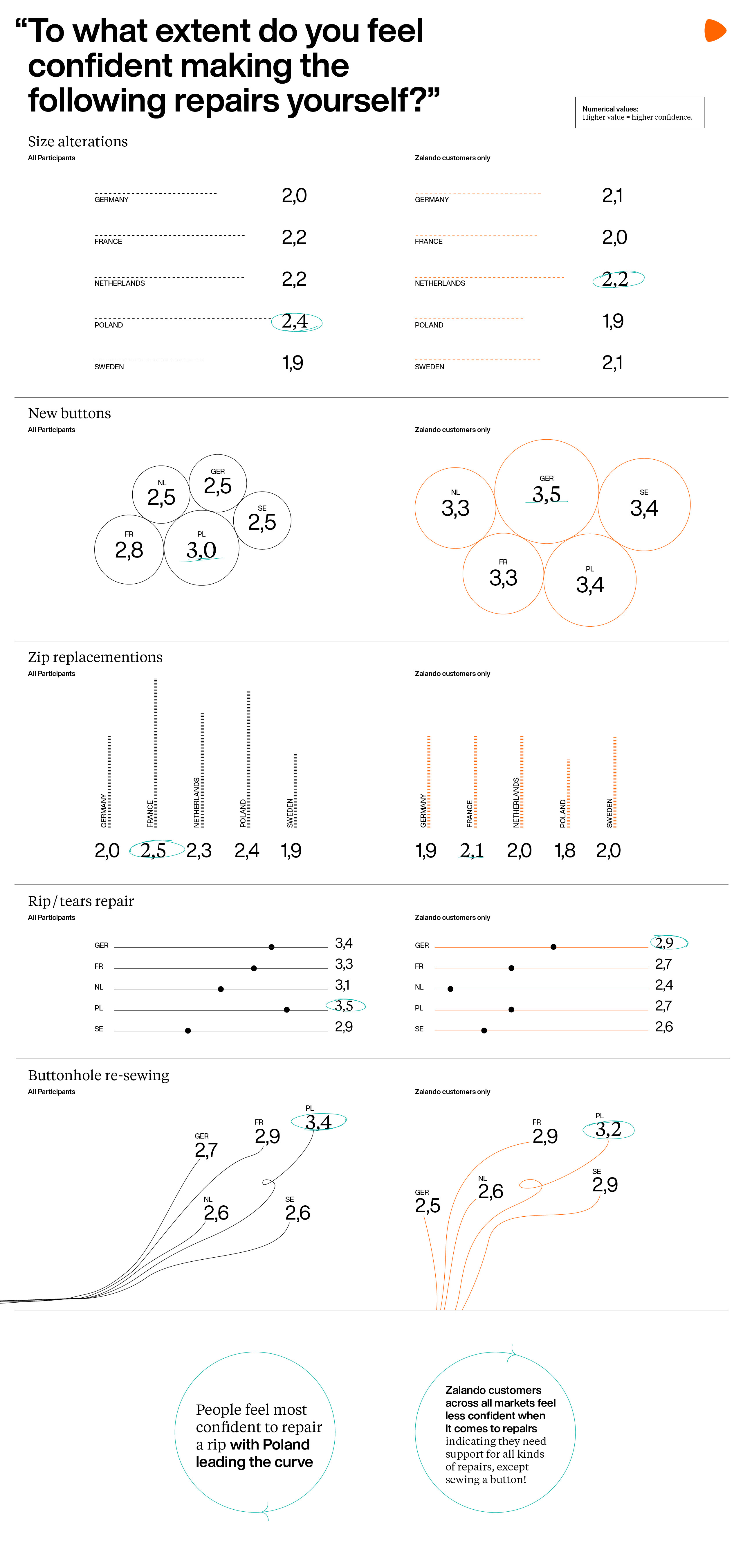 While it is clear that there is a growing desire across all markets to use mending and proper maintenance as a way to prolong the life of wardrobe staples, there are also roadblocks in knowledge and accessibility that still create a gap between attitudes and behavior. With ongoing research and service options like "Care & Repair" – which services all wardrobe items, regardless of where they were purchased – Zalando aims to offer a convenient, accessible and educational solution to drive a behaviour shift and help close this gap. This effort is part of our goal to apply the principles of circularity to extend the life of at least 50 million items by 2023.
Note: Costs and duration for cleaning and repair through Zalando's "Care & Repair" program are unique to each order. For transparency, customers receive price evaluations before booking the service.