Beyond Crisis Mode: The Future of Marketing in the Context of Coronavirus
As Zalando Marketing Services (ZMS) turns five, Managing Director Andreas Antrup shares key lessons the marketing industry can take into the future
Today more than ever, brands need to engage with their customers in meaningful ways, anticipating their needs and next moves, taking a stance on societal issues, and providing them with content that matters to them personally. The current pandemic and global movements have only accelerated this trend. Andreas Antrup, Managing Director at ZMS, looks back on lessons learned from supporting over 1000 brands with more than 5,500 campaigns to predict how they can be successful – and crisis-proof their communications – in the future.
Andreas, ZMS is celebrating its fifth anniversary in unprecedented times. What key learnings have you derived from the coronavirus crisis?
Andreas: A clear take-away for me is that brands with a digital focus are the most resilient in this crisis as consumers have shifted a lot of their shopping to online. In terms of marketing, brands have to be careful with knee jerk reactions during a crisis. Many brands did not want their ads next to corona-related content. But you can't ignore a crisis everyone is thinking and talking about. Instead of blocking COVID-19 keywords, it's about acknowledging the situation and finding the right messaging. Customers increasingly expect brands to have a position, to be part of the solution. A crisis can be an opportunity to sharpen your voice and brand identity. If you know who you are as a brand,  you can communicate with confidence even in extraordinary times. Successful brands engage with their social environment. At Zalando, we launched an interactive social media campaign, #StyleDayFriday, encouraging customers to dress up at home to break lockdown routines. The campaign received an incredibly positive response.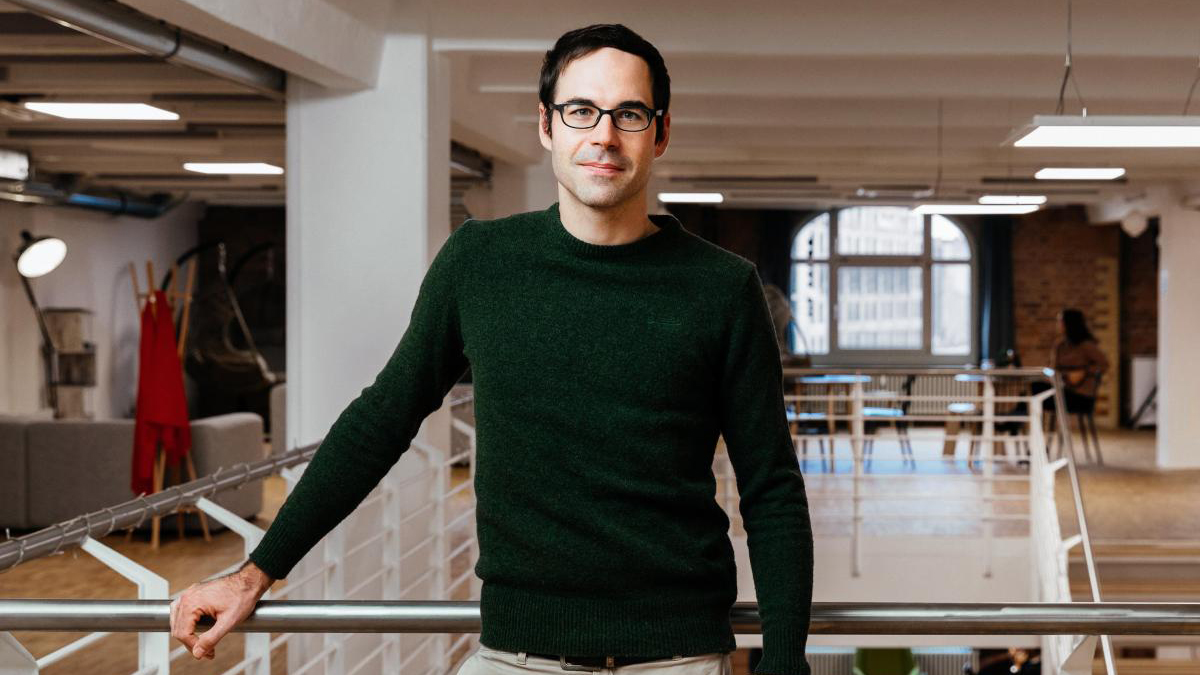 How can brands reach and connect with their customers in difficult times?
Andreas: When times are tough, the natural reaction is to cut marketing spending. But your customers are still out there and you want to keep talking to them. You need to observe their behavior and understand their thinking. We saw instant changes on Zalando's Fashion Store. People now ordered sportswear, pajamas, socks and slippers instead of business attire, and we saw new age groups shopping with us. Noticing such shifts in real time and adapting fast is crucial to capitalize on marketing opportunities. At ZMS, we always start with analyzing consumer insights before creating targeted campaigns for Zalando partner brands.
How will this crisis change the industry in the long term?
Andreas: I think this crisis made one thing clear: If you have a customer-centric culture as a brand, you are prepared for any type of future. You need to go where the attention of your consumer is. Which platform and influencers do your customers prefer? Time spent online has increased during lockdown. On Zalando, we see a strong uptick in traffic, new customers and app downloads. The customer's engagement and inspiration journey online has gotten a big boost. Brands can leverage this by quickly responding to events and trends. Take China, for example, where marketing already operates at a much quicker pace. I think this crisis can be a catalyst for faster marketing cycles in Europe as well.
Will brands invest more in branding than in performance marketing in the future?
Andreas: Over the past few years, we saw "growth" or "direct impact" marketing scale very fast. At the same time, branding, or "long-term impact," marketing has become increasingly important to brands. As budgets became tighter during the crisis, branding efforts were cut back across the board. However, the discussions we are now having indicate that the demand for branding may bounce back quicker than we initially thought. We see the mood very much stabilizing among our partners. 
A 60/40 investment split between growth marketing and branding is often viewed as ideal amongst our industry. I am careful with these general rules. There is no one-size-fits-all solution. The stage of your brand's life cycle should determine your approach. If you're entering the market, you'll want to build awareness but if your brand is well-known and positioned, you'd essentially want to be "harvesting" the brand investments you already made. Some brands might be in the rejuvenation mode, recalibrating their perception because the preferences of their target audiences have changed. At ZMS, we have a team of partner consultants who advise brands on the best marketing mix for their individual circumstances.
Where do you see ZMS in five years?
Andreas: A few months ago we couldn't imagine what 2020 had in store for us. When the crisis hit our industry, Zalando came up with an extensive "Stronger Together" package to support existing and new partners. One initiative that we at ZMS spearheaded as part of that was to offer small and mid-sized partner brands free visibility on Zalando when promoting their products with us for the first time. 
Speaking more long term, ZMS remains an important lever of bringing to life Zalando's vision to become the Starting Point for Fashion. Zalando is a very exciting platform for brands to experiment on. From gaining customer understanding to mastering the four Ps (product, pricing, promotion and placement) and building customer loyalty and followership. Many important e-commerce trends, such as being more agile, more digital, more social, more sustainable, are currently accelerating. My vision is for ZMS to guide and support many more brands through these changes.
Thank you for the interview, Andreas! And Happy Birthday, ZMS!
Andreas: Thank you!
Check out the brand new ZMS website for more insights into brands marketing with Zalando.
Read Part II of our "5 Years ZMS" Anniversary Series: