Our Employee Resource Groups
The communities supporting and amplifying employee voices at Zalando
Employee Resource Groups (ERGs) are voluntary groups of employees organized and generally formed on the basis of shared identity or experience. 

ERGs create safe spaces where colleagues come together, foster awareness and support, and amplify employee voices to inform leadership about the needs of their communities. They enhance the workplace experience and foster a diverse and inclusive environment. We currently have eleven ERGs with more to come.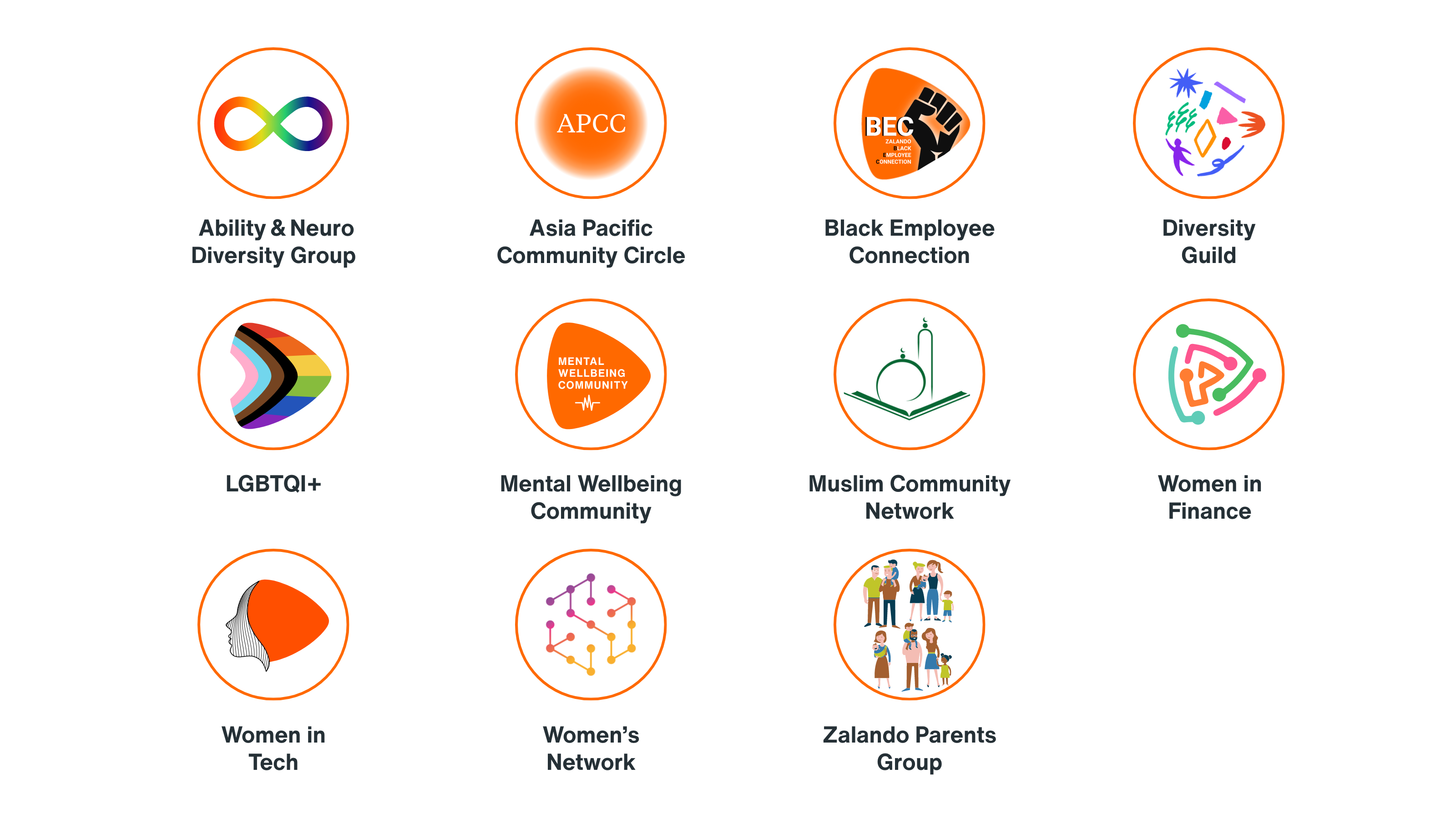 The ERG program is one of many measures Zalando is taking to ensure a more respectful and inclusive company culture. Our employees are initiators of community projects and act as advisors, influencers and sounding board on many projects around diversity, equity and inclusion within the company.