Amplifying the Voices of Black Employees
How Cassandra, founder of the Black Employee Connection, built a vocal employee community within Zalando that drives change and challenges company policies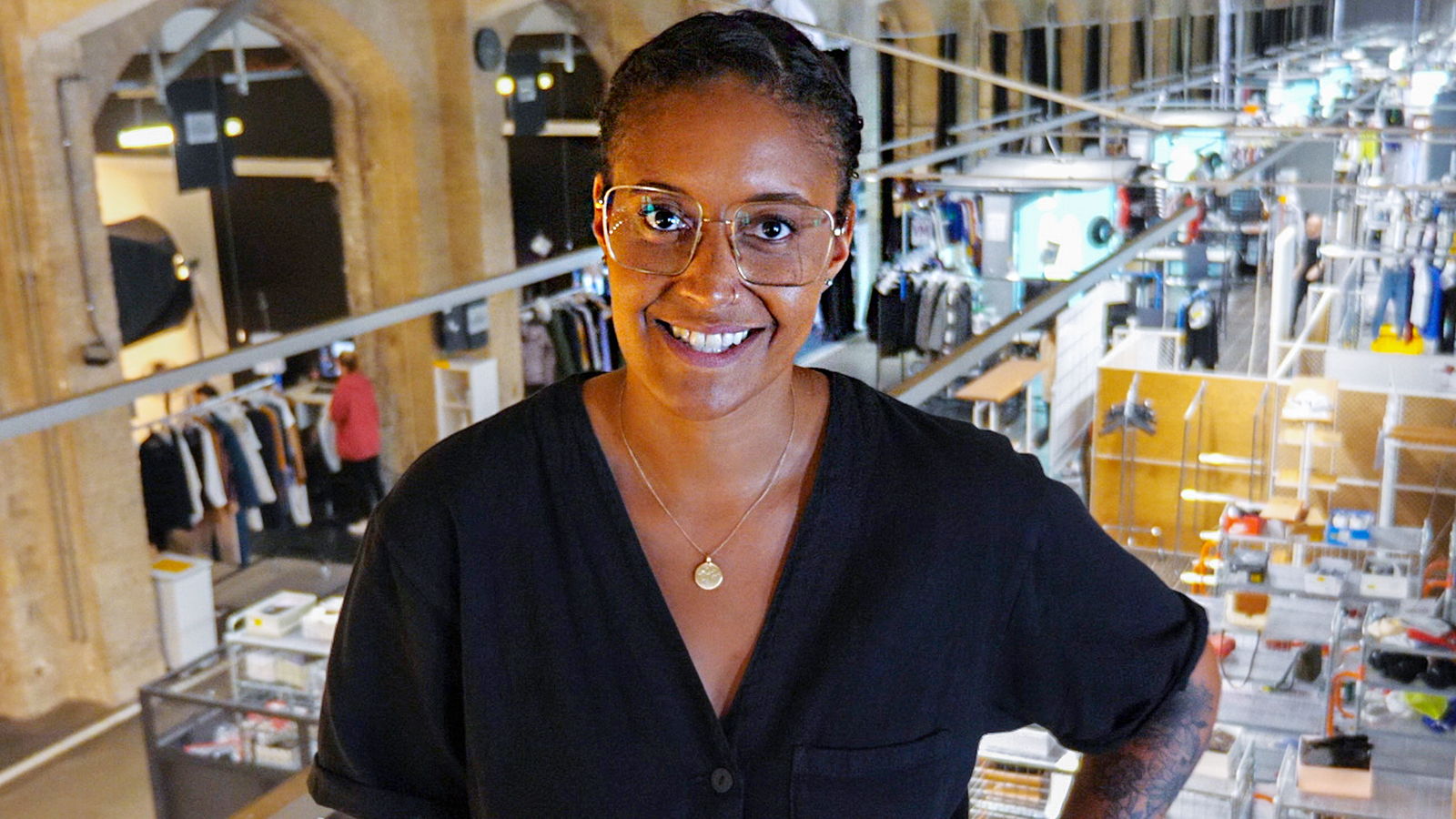 Cassandra, why did you start the Black Employee Connection?
Working at Zalando, I didn't really see a lot of people who looked like me, which was a very lonely feeling. When I ran into another Black woman in the hallway one day and we started talking, I got really excited about the idea of bringing together Black people within Zalando. We quickly found four other women and started meeting on a monthly basis outside of work to connect and share experiences. After meeting in our group of six women for half a year, we found out that there was a group of Black men doing the exact same thing! We decided to merge the two groups, opening it to all gender identities, and officially founded the Black Employee Connection (BEC) as an employee resource group within Zalando in 2019.
Employee resource groups are not a very commonly known concept in Germany. Can you quickly explain what they are?

They are ultimately intended as a safe space for connection and mutual support for employees who identify as members of a minority community. They are employee-driven, but employer-recognized through support from senior leadership, resources, and official budgets empowering them to drive community initiatives. In the early days of the BEC, we mostly focused on building a private community of inclusion for Black employees at Zalando.
We hope to create new and better ways to engage with, empower, and support our current Black employees, which is especially needed in light of the personal impact felt by all during this pandemic.

Cassandra Pope
But it became about more than that?
With everything that's happening around the world right now, and especially this year, the situation for our community really intensified. After the murder of George Floyd, we decided that we no longer just want to be a private space for Black employees to connect, but that we needed to create a public space as well to let Zalando know that we are here, and to engage with other employees who want to learn more about the topic of anti-racism and support us in our cause.
Did Zalando listen?
The Black Lives Matter protests spurred a lot of awareness on matters of racial injustice in Europe, within Zalando, and across the entire industry. The BEC core team decided to formulate a Call to Action in response, capturing what we as one Black community would like to see change and happen at Zalando. With this document, we aimed to offer our guidance, support, and collaboration to the company, should it decide to embrace an anti-racism strategy and commitments. As a result, the BEC is now heavily involved in driving key initiatives we hope will address issues of racism, inequality, and systems of oppression in the workplace.
What are some of those initiatives?
We have put a lot of work into diversifying supply and demand, for example, we have and hope to continue onboarding more Black-owned fashion and beauty brands. There was recently an approval for a one million euro budget supporting those businesses in their marketing strategies on our platform! Zalando has also set clear goals for the number of Black-owned brands we hope to onboard in the coming years. An additional initiative which was successfully launched in the company is to review and remove any racist and discriminatory language within our coding. These are just a few of the initiatives we were able to address together with members of senior leadership & the D&I Taskforce in a short amount of time, hopefully paving the way for long-term change and learning how we as a company can be effective when united behind a clear D&I mindset and strategy.
What's your vision for the BEC and Zalando's D&I efforts in the future?
Together with senior leadership and the Zalando D&I task force, we have some great initiatives in the pipeline to include partnerships with key Black organizations within Berlin to establish successful ways for engaging with the Black community, from schools, to universities, to the professional workforce in order to generate opportunities for future employment within Zalando. The BEC Core team also hopes to create new and better ways to engage with, empower, and support our current Black employees, which is especially needed in light of the personal impact felt by all during this pandemic. In short, I see nothing but continued growth and positive impact for and by the Black Employee Connection in our continued efforts to make Zalando better, not bigger.