"My gender never mattered"  
Lena Waldhauser, Lead - People & Organization, Logistics Center Mönchengladbach
"I've always had confidence in myself and never gave up, even when it was difficult. That's very important for growth," says Lena Waldhauser when asked about her steep career path at Zalando. In 2016, she joined the HR department (People & Organization) in the Mönchengladbach logistics center as a Business Partner. Little by little, Lena took on other tasks and projects in which she started to develop leadership skills. "Management positions were not part of my career plan when I first started, but when the position of Business Partner Team Lead was advertised, the challenge appealed to me," says Lena. The now 32-year-old led the HR department at the Mönchengladbach location on an interim basis and then successfully applied for the internally advertised position as Lead – People & Organization, which she has held since April 2021.
 
I've always had confidence in myself and never gave up, even when it was difficult. That's very important for growth.

Lena Waldhauser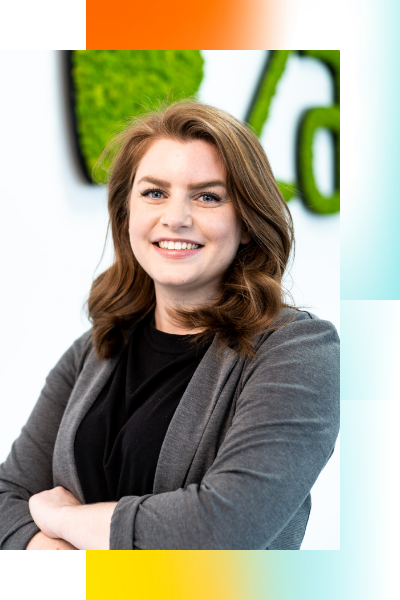 "In all of my career stages at Zalando, I always had full support from my managers. They put a lot of trust in me and my abilities. At the same time, they gave me the time and the freedom to get to know all the processes and to familiarize myself with them," says Lena. She adds: "Without the support and regular feedback, this career development would not have been possible. But the culture at Zalando also made it easier for me. It's perfectly okay to make a mistake. If, at some point, I had noticed that a new position wasn't right for me, I could have gone back or been employed elsewhere in the company. This flexibility has encouraged me to take on such bold career moves." Even if logistics is traditionally more of a male-dominated industry, Lena has always felt like an equal at Zalando. "It never mattered that I'm a woman," says Lena, who rose from Business Partner to Lead - People & Organization in just five years.
In order to support other women in their career growth at Zalando and to get more women into management positions, we've started several initiatives. As part of the mentoring program "Career Circles," women working towards a management position are accompanied on their career path by experienced mentors. We've also launched a special networking program for women in the field of Customer Fulfillment, which includes Logistics. "In Mönchengladbach this was recently expanded to include Operations, so that our department heads can now also participate," says Lena. "And we will continue to expand our initiatives in this area."