Zalando Sees Growth in More Sustainable Fashion Assortment
Sustainability shopping experience for Beauty launches as more than 40 percent of customers shop more sustainable fashion
Customers are increasingly choosing more sustainable fashion items at Zalando. In the third quarter of 2020, more than 40 percent of Zalando customers bought more sustainable fashion, up from 20 percent in the first quarter of 2020 and 35 percent in the second quarter. To serve this growing demand, Zalando expands its assortment to over 60,000 products and launches a sustainability shopping experience for Beauty. With these initiatives Zalando accelerates its sustainability efforts in light of the do.MORE sustainability strategy announced in October last year.
Sara Diez, VP Category Women, Zalando: "It is great to see the number of customers buying more sustainable fashion at Zalando increasing enormously and resulting in around 15 percent GMV coming from more sustainable products. This brings us closer to our ambitious goal of growing this share to 20 percent by 2023. As we continue to elevate our standards and expand our requirements to other parts of the business, we are likely to see some fluctuations in this number over time. We are committed to pushing the industry to do more, and can see that the positive trend for more sustainable fashion at Zalando is mainly driven by our growing assortment and by marketing, which results in more visibility on our platform and thus a higher purchasing rate. Today, more sustainable fashion makes up 10 percent of Zalando's overall assortment, a number we want to grow continuously in the future."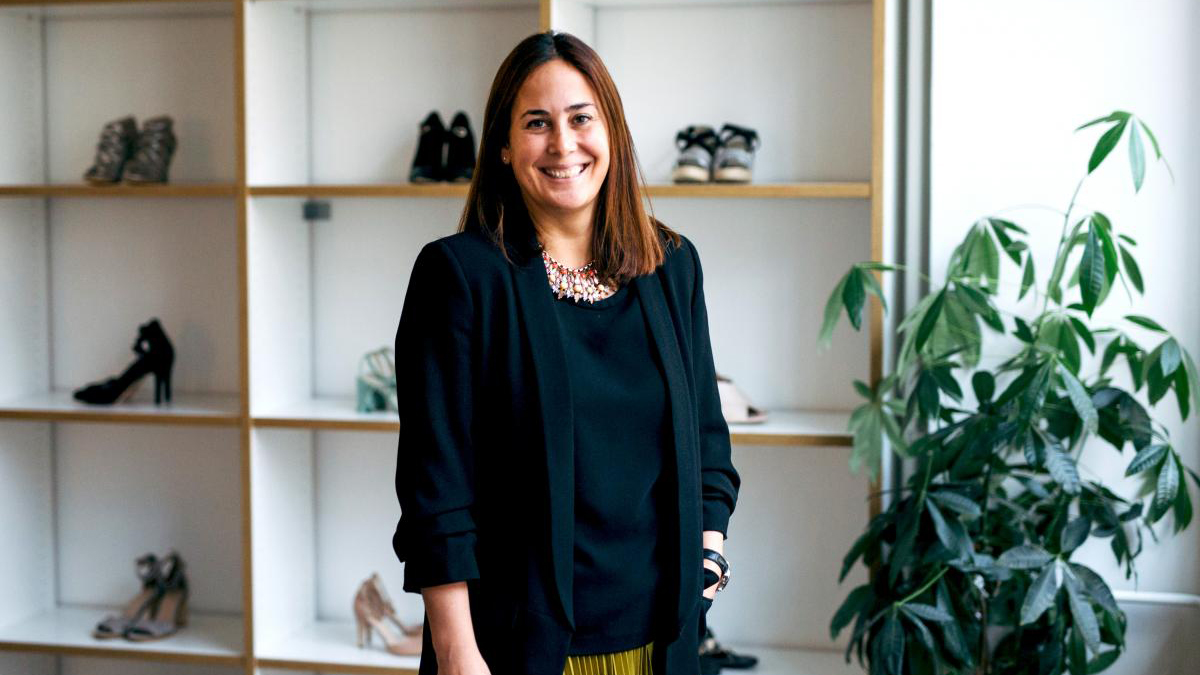 Zalando is keen on ensuring high credibility across its more sustainable assortment. In the first half of 2020, Zalando onboarded well-known sustainability pioneers like Cras, Flamingo's life, Ethletic, Thought, Genesis, Wawwa, NAE Vegan Shoes, EOE Eyewear and Mini Rodini among others. In 2020, Zalando was also proud to launch two larger brands with a strong focus on sustainability, Lindex and ARKET, and worked closely with industry leaders adidas, Levi's and Bestseller to substantially grow their range of more sustainable choices on the platform. Zalando also embraces this opportunity in its private label business. ZIGN has been fully committed to sustainability since February with 100 percent of the products carrying the sustainability flag onsite, while Zalando's other private labels have also increased their share of more sustainable products.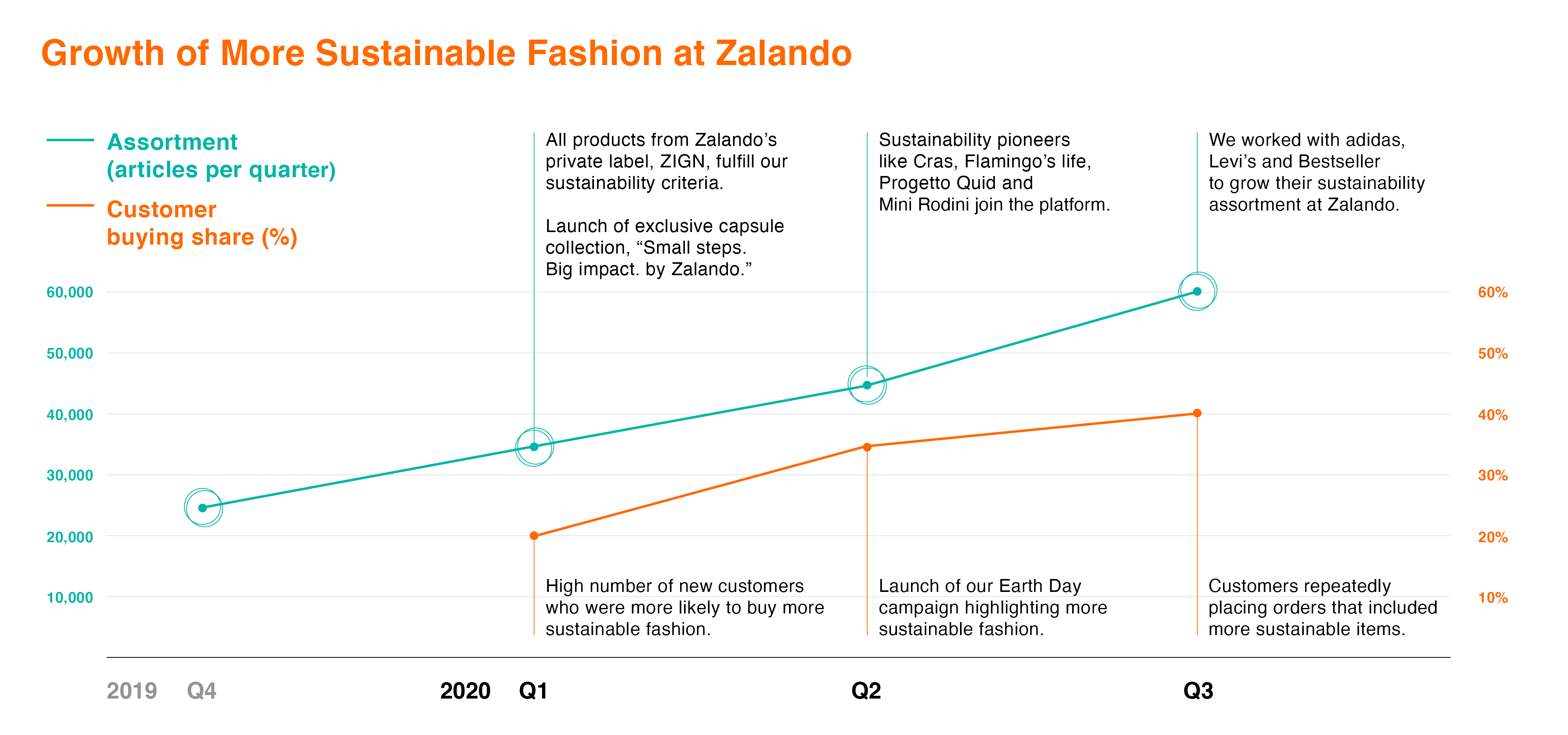 To reduce the complexity of sustainability for customers and enable them to make more sustainable choices, the updated Zalando customer experience shows sustainability information more prominently alongside the product information and care instructions. Following the positive interest from fashion customers, Zalando is rolling out its sustainability shopping experience to the Beauty category and features more sustainable choices with the sustainability flag. Customers can now find around 1,000 beauty products highlighted with one of six sustainability attributes: organic, natural, less packaging, forest-friendly, biodegradable or kind to animals. The filter option allows customers to search for more sustainable beauty products, while the product detail page displays more information for each item. The new Beauty criteria were developed by Zalando sustainability experts in collaboration with chemistry experts from the University of Santiago de Compostela and leading brand partners based on global ISO standards and third-party certifications.