Zalando to build fulfillment center in Giessen, Germany, creating 1,700 jobs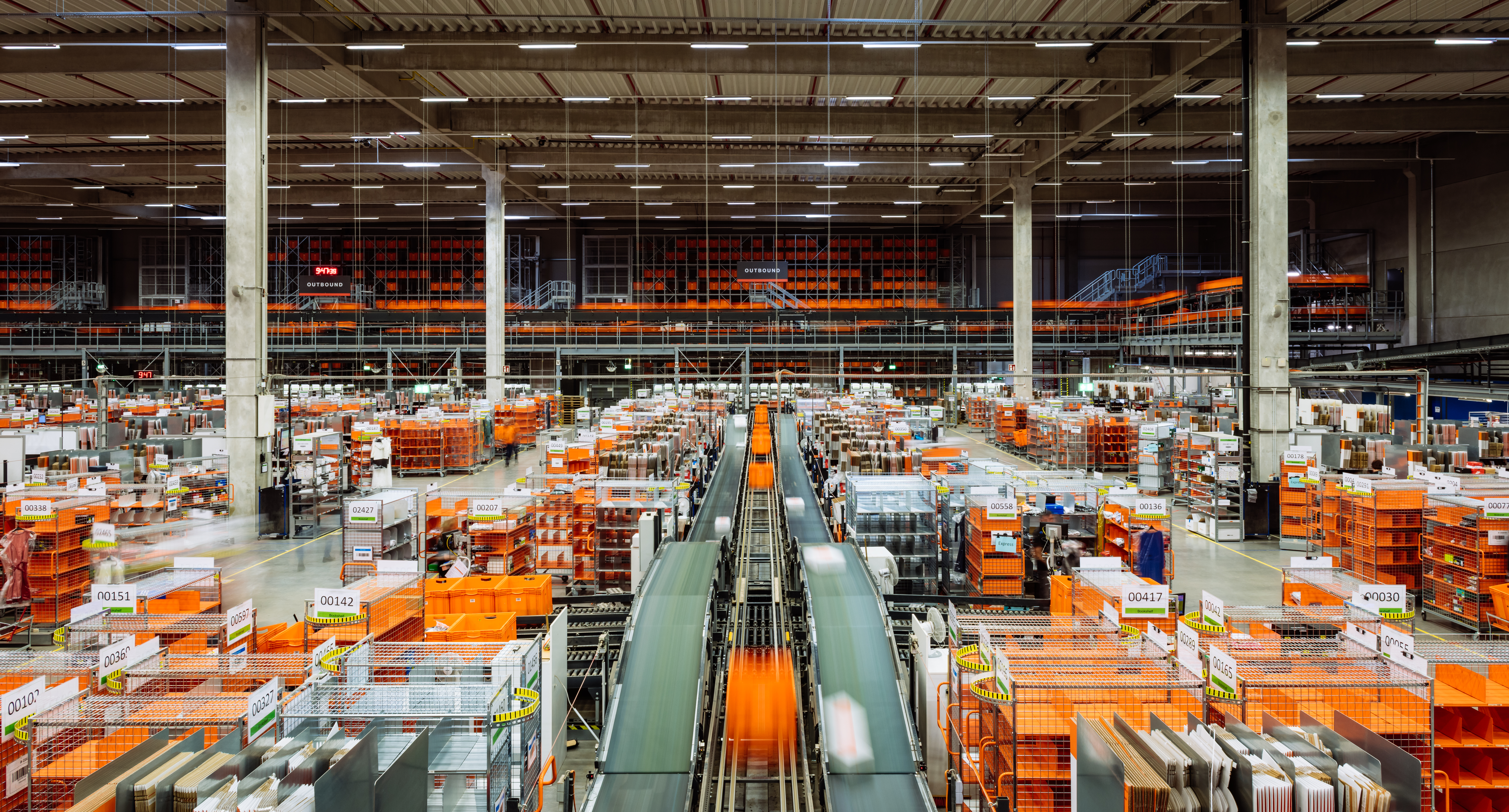 Construction of the 130,000 sqm warehouse scheduled to start this year, first operation to begin in 2023
The site will be Zalando's fourth own-operated warehouse in Germany, next to Erfurt, Mönchengladbach and Lahr
New logistics center will serve customers in Germany and the neighboring countries
BERLIN, 2 NOVEMBER, 2021 // Zalando, Europe's leading online platform for fashion and lifestyle, will start construction of its fourth logistics center in Germany this year. With a floor area of nearly 100,000 square meters and approximately 30,000 square meters meters of mezzanine, the site in Giessen, Hessen, will complement Zalando's growing European logistics network. The warehouse will be fully operated by Zalando, creating around 1,700 jobs in the mid-term. 
The construction works will begin before the end of this year. In order to ensure a quick start-up of the building, Zalando is already planning first and manual operations from 2023 onwards. For this purpose, parts of the so-called pick tower, where items are stored, are first being built. Once fully operational, the Giessen fulfillment center will cater to customers in Central and Western Europe, mainly Germany and the neighbouring countries.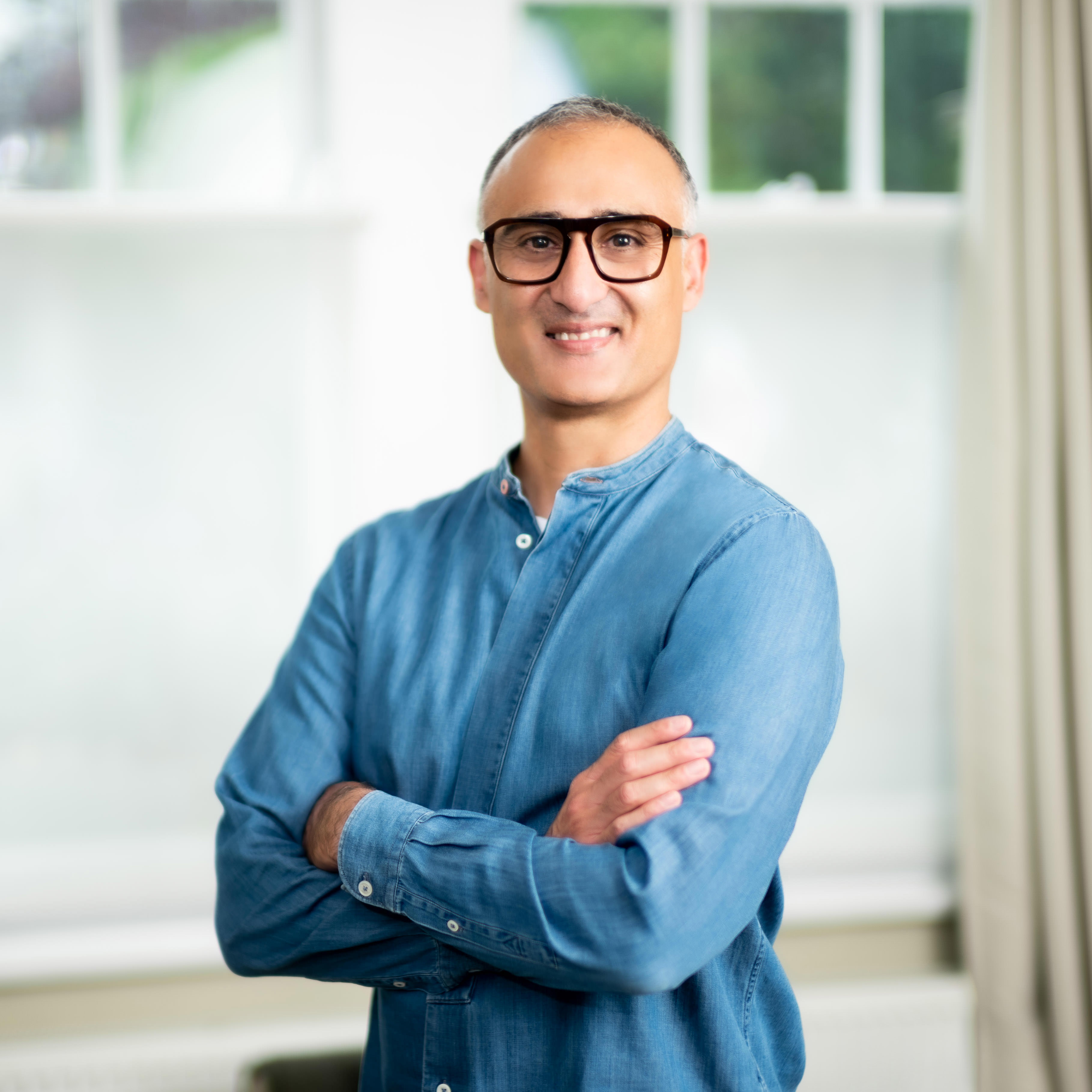 "We are excited to expand our logistics network with our fourth state-of-the-art fulfillment center in Germany in addition to our already existing warehouses in Erfurt, Mönchengladbach and Lahr," says Masood Choudhry, Senior Vice President Logistics at Zalando. "We are looking forward to setting up a strong team and sharing experiences across our network so that we can ramp-up quickly and enhance the customer experience in Central Europe," he added. 
Zalando has chosen Giessen over a range of other locations in the search process. The central location in the middle of Germany as well as the proximity to the A5 highway and the populous metropolitan area of Frankfurt fit Zalando's ambition to be closer to its customers.
The site in Giessen will be developed by VGP Group. To reduce the carbon footprint and as outlined in Zalando's science-based targets (SBTs), the new site will have photovoltaic systems and also qualifies for a green building certification, verifying that it is built in a way that conserves resources and generates fewer greenhouse gas emissions.
"On behalf of VGP I am welcoming Zalando at our VGP Park in Giessen", says Darius Scheible, Managing Director, VGP Germany. "We are very pleased and honoured to have a company that recently joined Germany's biggest stock index, the DAX, amongst our tenants. This brings another infusion of growth for VGP", he continues.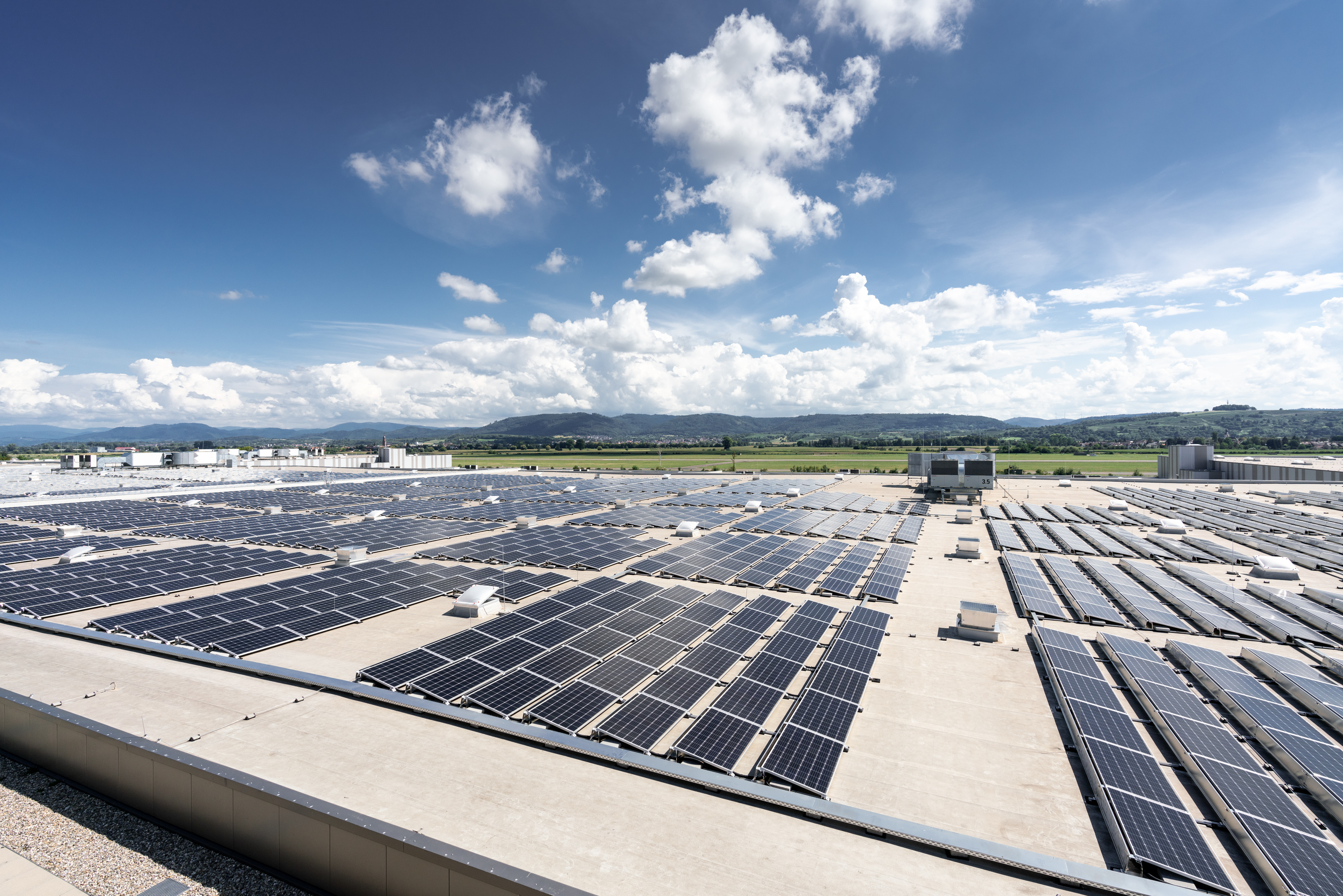 Zalando is currently serving more than 45 million customers in 23 markets from its 13 operating logistics centers in seven countries. To set the ground for the 2025 growth target and serve customers with best-in-class convenience, Zalando will continue to expand its European logistics network: Two fulfillment centers in Madrid and Rotterdam went live this year. Work on new fulfillment centers in Poland and France will kick off soon.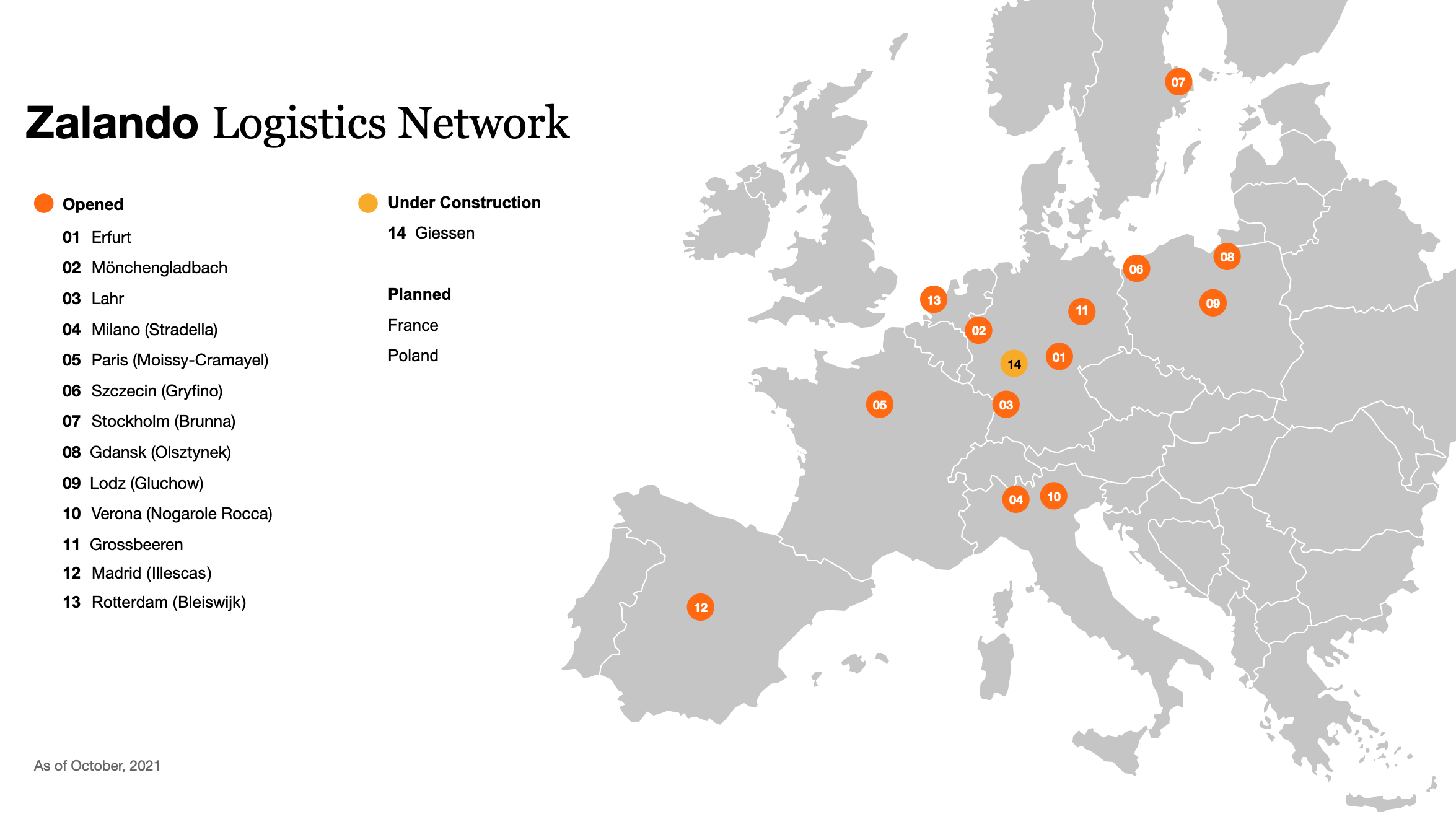 About Zalando 
Zalando is Europe's leading online platform for fashion and lifestyle. Founded in Berlin in 2008, we bring head-to-toe fashion to more than 46 million active customers in 23 markets, offering clothing, footwear, accessories, and beauty. The assortment of international brands ranges from world famous names to local labels. Our platform is a one-stop fashion destination for inspiration, innovation, and interaction. As Europe's most fashionable tech company, we work hard to find digital solutions for every aspect of the fashion journey: for our customers, partners and every valuable player in the Zalando story. Our vision is to be the Starting Point for Fashion and a sustainable platform with a net-positive impact for people and the planet.
Corporate Communications
press@zalando.com