Zalando and Poste Italiane Strengthen Partnership to Enable Almost 20,000 Pick-Up and Return Points for Italians
More flexibility: customers can now pick up and return Zalando parcels at one of almost 20,000 certified Poste Italiane post offices and the Punto Poste network
More than half of Italians who purchase online state that place and time of delivery are extremely important
Enabling customers to choose when and where to pick up and return their parcels is another step towards Zalando becoming the Starting Point for Fashion for Italians
BERLIN, JULY 27, 2020 // Zalando, Europe's leading online platform for fashion and lifestyle, announces a new partnership with Poste Italiane, Italy's largest postal, logistics and payment services group. The new collaboration aims to extend flexibility in a best-in-class convenience proposition for Italians when shopping online. Starting today, customers who make a purchase on Zalando.it are able to pick up and return their parcels at one out of around 12,000 certified Poste Italiane post offices, as well as the Punto Poste network consisting of over 7,300 tobacconists, 200 affiliated stores and 350 lockers throughout the country.
In Italy, 81 percent of e-shoppers expect companies to use new technologies to create better shopping experiences. This need is especially reflected in the world of shipping: 60 percent of those who buy online consider the possibility of choosing where the product will be delivered very important, while 49 percent give the same importance to the choice of delivery time. To respond to these last mile customization needs, it is important to offer solutions, such as automatic lockers that allow customers to collect their items at any time.
With the new pickup option, Zalando customers can decide when and where to pick up and return their products according to their needs and their busy routines, for example, on their way to the office, on their way home in the evening or on Saturdays. With this new service, Zalando aims to reduce any barriers to online shopping and create a unique experience for its Italian customers, adapting to their increasingly dynamic lifestyles and also enhancing more sustainable delivery options.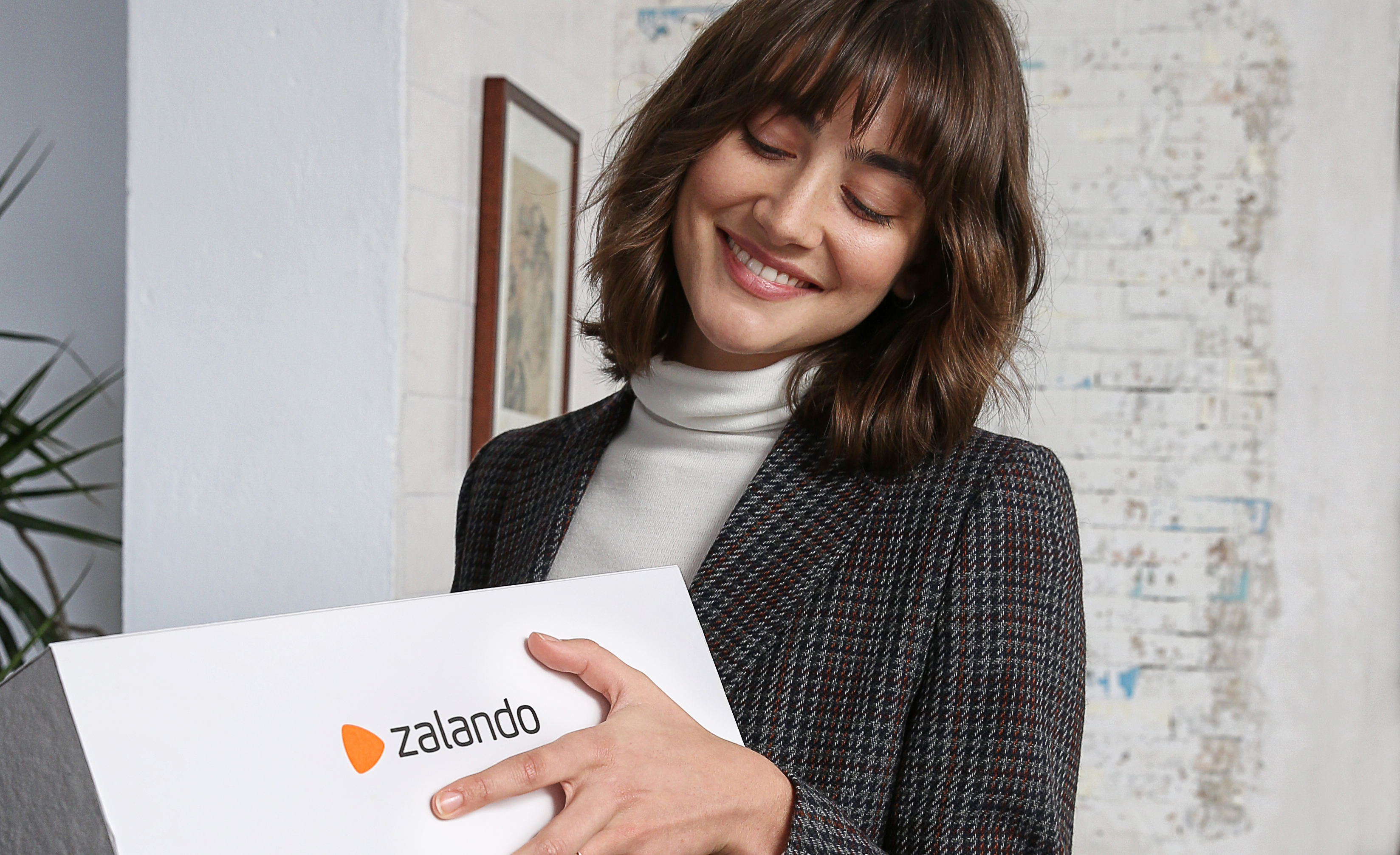 "Our customer base in Italy is growing quickly and so are its needs when shopping for fashion online," says Riccardo Vola, Director Southern Europe and Gift Cards at Zalando. "We want to offer more flexibility for our customers to open the fashion wardrobe of Europe, Zalando, in the comfort of their home: decide what to get, when and where they want it, and when to pay for it." He continues, "At Zalando we see our customers not only as online shoppers, but as individuals with busy private and professional lives. In this particular period of the 'new normal,' we continue to adapt our offering to their needs, also when it comes to delivery and returns."
Matteo Del Fante, CEO of Poste Italiane commented: "We are pleased to consolidate and expand our positive collaboration with Zalando. It is an important partnership that leverages Poste Italiane's strategy, which is aimed at improving services dedicated to online purchases through synergies with major players in Europe. Poste Italiane's innovative strategy, designed to meet the needs of the e-commerce world, has made it possible to enrich the offer of value-added services tailored to the customer value-added tailored services for customers. In this scenario, in which flexibility is becoming more and more important every day, Poste has expanded its proximity network to make it easier to collect purchases and take care of returns through the "Punto Poste" network: a fundamental asset spread throughout the country and consisting of approximately 7,300 tobacconists, 200 contract outlets and 350 lockers that integrate the network of over 12,000 post offices operating in Italy."
Italy is a very important market for Zalando, which has continued to invest in broadening its assortment (from sustainable and premium, to international and local) and continued the improvement of the convenience services offered to customers. Other innovative services available for Italians are deferred payments such as "Try First, Pay Later," which allows customers to pay only after they have decided which items to keep, a one-hundred-day free return policy and the possibility to try on items in the comfort of their own homes.
CONTACT
Andrea Ricciarelli
Corporate Communication