Brands Can Now Build a Stronger Presence and Followership on Zalando
New Brand Homes are an investment in customer inspiration, allowing brands to share more authentic content, curate collections, and engage with follower
Since communicating its vision to become the Starting Point for Fashion in early 2019, Zalando has continuously invested into deepening customer relationships and strengthening the platform for its partners. After introducing the new Pre-owned offer last month, Brand Homes is this year's next key initiative along the customer journey, elevating the way customers engage with brands on Zalando and making it worthwhile to visit the Fashion Store even more frequently. Brand Homes aim at increasing customer engagement and time spent on Zalando by focusing on high-quality content curated directly by brands. Partner brands can now curate and manage how they want to present their brand and collections on the Zalando platform, giving them more freedom and influence than ever before. 
We asked Christoph Lütke Schelhowe, Vice President Demand - Customer Acquisition & Engagement at Zalando, to give us some insights into the updated user experience and why the new Brand Homes are equally exciting for customers and brands.
Hi Christoph! With Brand Homes, Zalando's partners become storytellers on the platform. Why are you focusing on content more strongly now?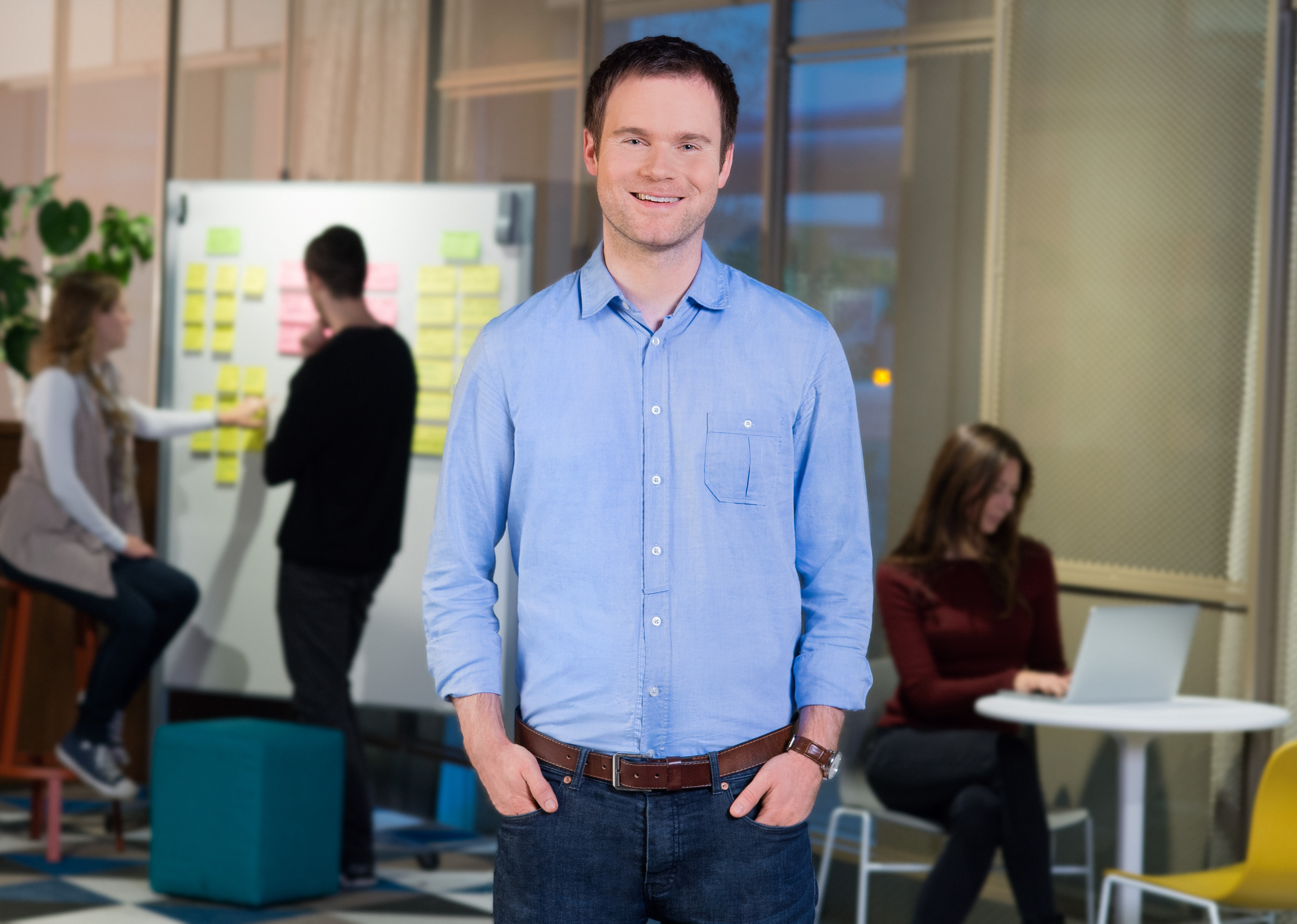 At Zalando, we always say that we want to delight our customers, and we really mean that! Becoming the Starting Point for Fashion for our customers takes more than offering a flawless assortment, freedom of choice, and unmatched service. It takes establishing deep relationships with our customers. Zalando wants to become a trusted source of inspiration and fashion advice for them, and a loved destination for entertainment and connection to their favorite brands. Millions of customers are already visiting Zalando daily, spending an average of 80 minutes per month on our platform. Over 80 percent of site visits and 70 percent of orders come from mobile devices, which puts us directly into our customers' hands and pockets, playing an indispensable role in their life. We want to make it even more worthwhile to visit Zalando daily by providing them with high-quality content that inspires them and gets them closer to their favorite brands. With Brand Homes, brands become much more visible, because we offer them more virtual real estate for telling their story and curating relevant content and collections. That way, partners that add high-quality content to the Zalando experience get rewarded with organic followership growth, which is an especially great opportunity for lesser known brands to reach new customers.
How will customers notice these changes?
Customers can now tailor their experience by following their favorite brands to really get to know them. The new brand curated content is not just shown on the Brand Homes page but sprinkled throughout the customer journey. This will make it easier for customers to discover new brands that match their interests, and to keep track of new collections and campaigns by brands they love.
What changes for brands with Brand Homes?
Via our partner program we have always put brands in the driver's seat, giving them control over their assortment and brand representation. We support brands with tools to successfully grow their business, and empower them in a fashion-specific and savvy way, which is our main differentiator as a fashion platform. With Brand Homes we are taking this to the next level, giving brands more control over how they present themselves and engage with their followers. The content management tool makes it easy for brands to modify their content and curate specific collections by selecting the products they want to showcase, for example, a specific category like sneakers, a specific campaign, theme or topic like sustainability. Zalando's Brand Homes operations team then makes sure that everything works, from the image selection to the product inventory before it goes live. What's more, our system enables brands to monitor the performance of their content across different countries and product groups on Zalando. In order to get extra visibility, brands can connect their Brand Homes with marketing via Zalando Marketing Services.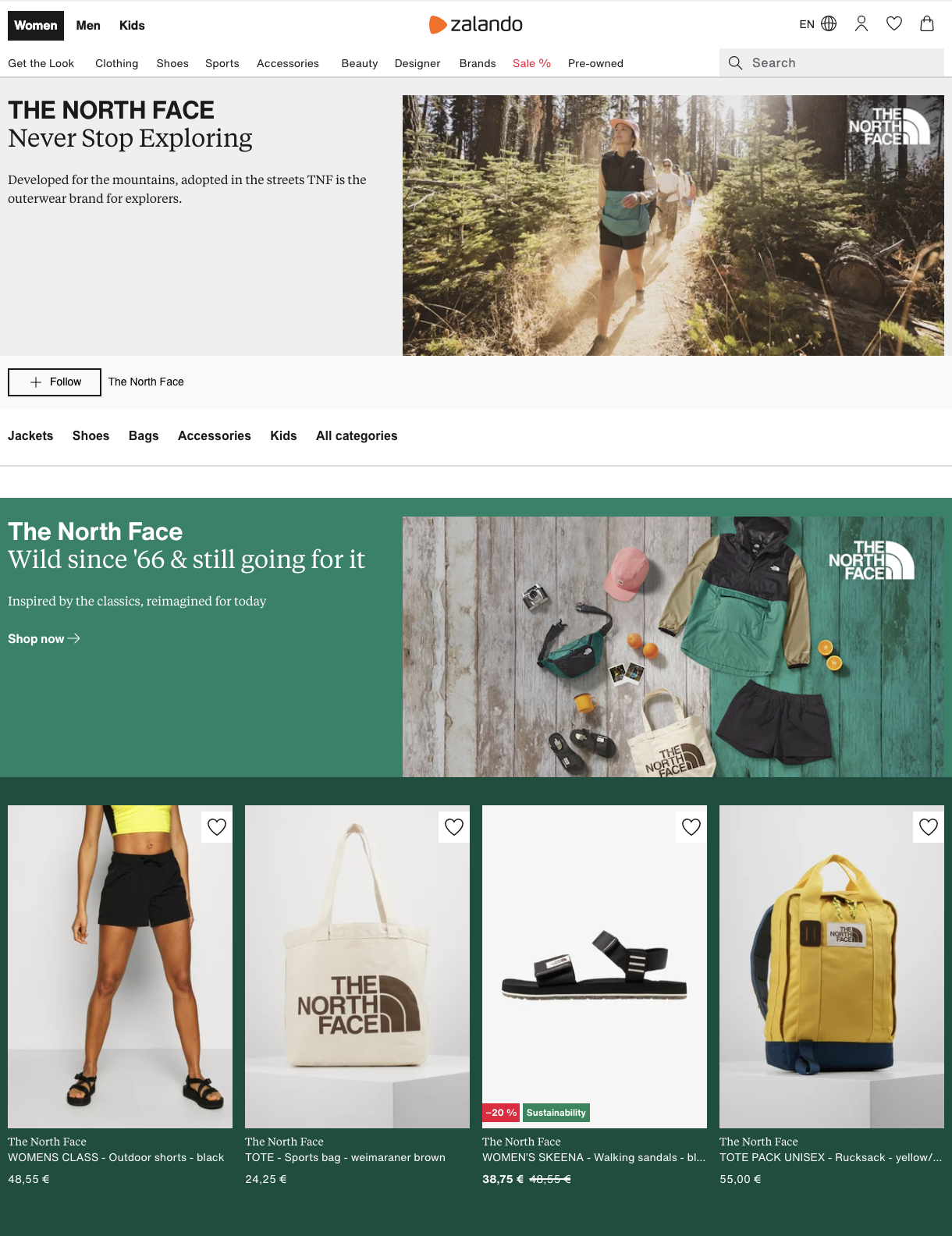 Thank you for the interview, Christoph!
Read what three of our brand partners are saying about Brand Homes:
"The Brand Homes innovation on Zalando is a milestone, giving more relevance to our brand content, enriching our brand profile in the multi-brand environment, and engaging the customers across our brand stories. This is possible thanks to the improvement of the platform, there's a big DX boost behind this new tool, provided to us as partners and for an amazing user experience!"
- Lucía Gallardo, Pepe Jeans Digital Content Team 
"The new Brand Homes are an excellent feature to provide a holistic brand experience to our consumers. Through the implementation of our tailored content, we are able to create an authentic and individual brand destination within the customer journey that inspires and engages."
- Arne Rehbach, Key-Account-Manager E-Commerce at L'Oréal
 "Zalando's Brand Homes give our latest collections the visibility they deserve, making the consumer journey more relevant, and helping us share our very best brand content enabling growth of our followership on the Zalando platform."
- Andrea Turati, Wholesale Digital Marketing Manager at The North Face EMEA