Zalando Opens Outlet in Stuttgart, Announces Two More to Follow in 2021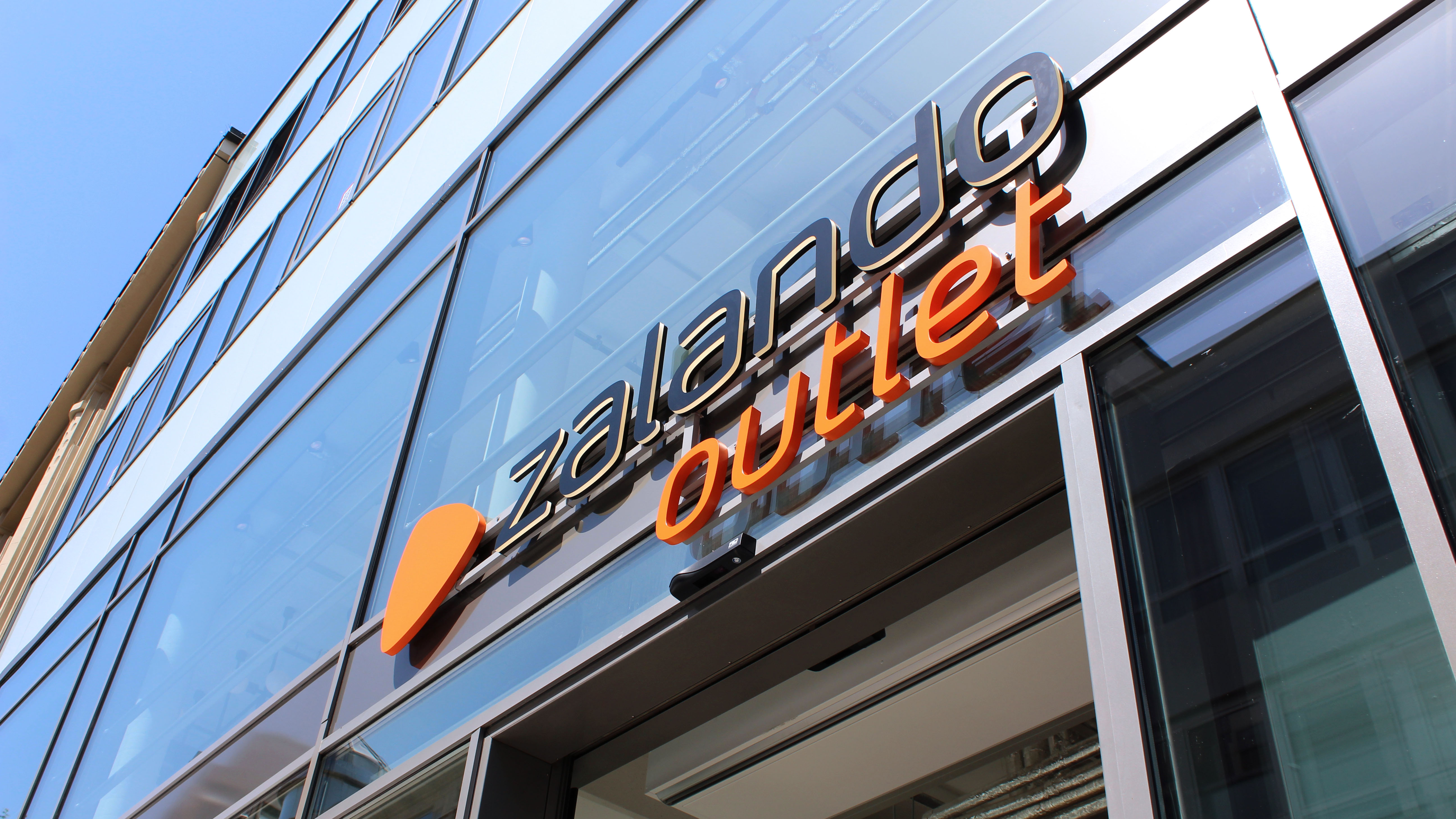 The seventh Zalando Outlet opens in Stuttgart 

The assortment is presented for the first time across three floors

In addition to the previously announced locations, two more stores in Munich and Nuremberg will be added by 2021

BERLIN/STUTTGART, JUNE 26 2019 // Zalando opens its seventh outlet on June 27 on Hirschstraße 26 in Stuttgart. As Zalando continues to grow, and with it the demand for outlets, two more stores are to be opened by 2021: Bayerstrasse 25, Munich and Pfannenschmiedgasse, Nuremberg. The stores will open in addition to the previously announced locations of Hanover, Mannheim, Ulm and Constance, increasing the number of Zalando outlets to a total of 13.

On a sales area of around 1,200 square meters, Stuttgart customers will find a range of around 15,000 products from 500 different brands reduced by up to 70 percent. The articles originally come from the Zalando online store. The Zalando outlets sell high-quality fashion items as soon as they are available in only a few sizes, are from the previous season, or have minor defects.

As per other locations, Zalando also commissioned the design and architecture firm, Design in Architektur for the design of the Stuttgart store. The new outlet is the first to extend over three floors, with the men's and women's departments, as well as the women's shoe section, presented on their own floors for the first time. The outlet offers wide walkways, free WiFi and two lounge areas with sockets so that customers can recharge their mobile phones while shopping. Like all locations, the design of the Stuttgart store also has local flavor, for example, a wall based on the motif of the Weißenhofsiedlung.

Dorothee Schönfeld, Managing Director of Zalando Outlets, says of Stuttgart and the other outlets, "We are also very much looking forward to the customer reactions at the seventh outlet opening. We will be able to experience a few more of these moments in the future: due to our rapid growth, the demand for outlets is also increasing. That's why I'm delighted that two more outlets will be added to the already announced eleven by 2021."

Today, one day before the official opening, selected owners of the Zalando Outlet Card can have an exclusive look at the store in Stuttgart and access the large assortment.

Zalando also offers job-seekers from the Stuttgart area new opportunities, as the local team is not yet complete. Job offers can be found here.