Zalando's new filter features make sizing personal
With more than 4,500 brands and around 950,000 products, Zalando's customers can choose from one of the most comprehensive fashion assortments, which provides them with flawless choice to support their own style. However, this can also be an overwhelming experience when searching for fashion articles, both due to the size of the assortment but also the relevance of the selection presented. What if customers could automatically see the assortment from the brands they love and in the sizes that fit them well? Size and Fit VP Stacia Carr introduces the next step in personalizing customer experience, which launches today.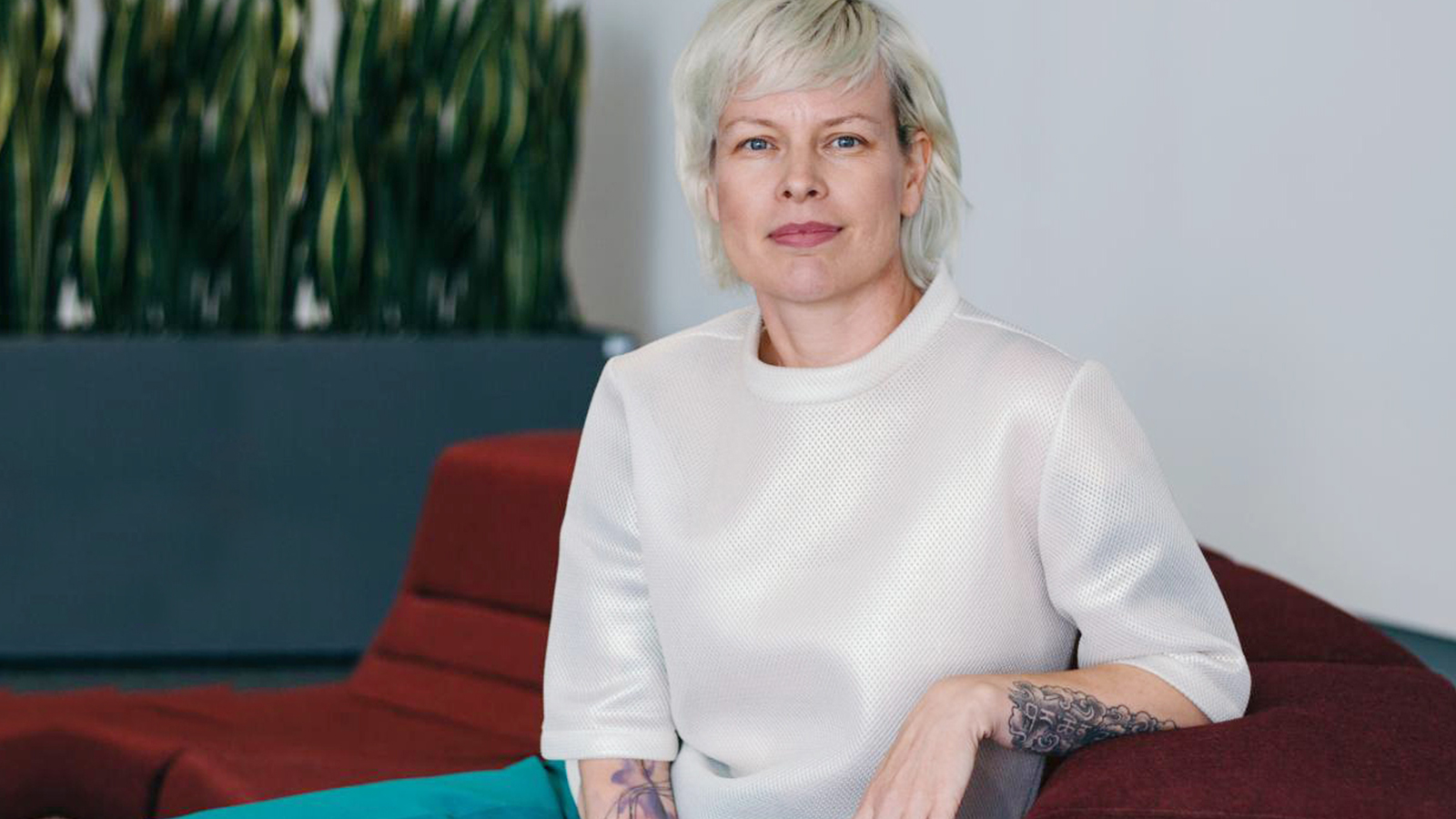 Starting today, Zalando customers can use the "In your sizes" and "In your brands" filters. What are these filters and how are they used?
Today, we are excited to share the first big release intended to allow customers to make the assortment their own. Zalando provides a flawless range of clothing, shoes, beauty, and lifestyle items, with nearly 5,000 brands and upwards of a million different articles. But how does a single customer navigate that vast selection? With "In your sizes" and "In your brands," we now allow our customers to make the Zalando experience reflective of their own fashion preferences. We want our customers to find more of what they love and love what they wear.
This release leverages work that we have done over the last five years to create high-quality, personalized size recommendations. With "In your sizes," customers now have the added benefit of not only receiving size advice on a product detail page at the point where they are making a selection, but also having their personalized size recommendations applied to the catalogue. For example, if you're browsing dresses because you're updating your wardrobe for this fall and winter season, when you go into the dresses category, you will only see items available in sizes that will fit you.
With "In your brands," you can follow brands on the site and have these preferences reflected in the articles that top your searches. We are taking the signals that you give us and personalizing your browsing experience. You can also turn off these settings. If you're shopping during Cyber Week for friends and family, you can remove this feature and return to an unfiltered browsing experience.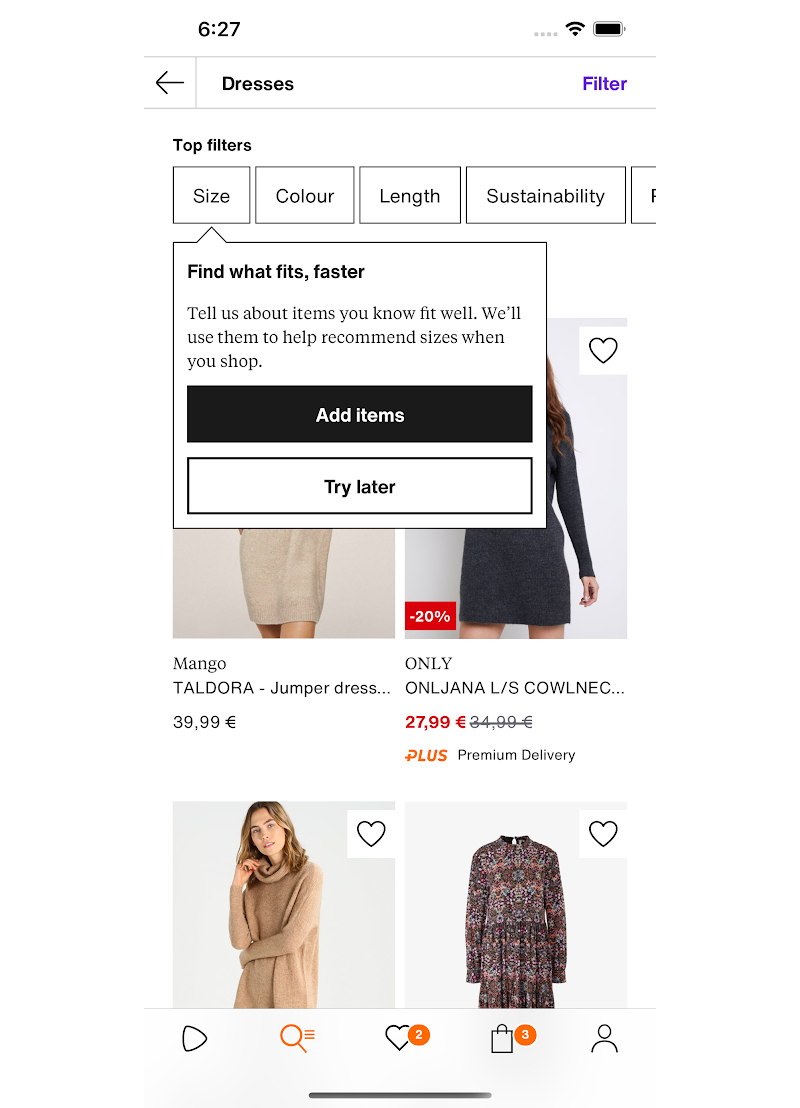 How does the newly added "From your closet" feature allow new customers to make use of Zalando's size recommendations?
This tool lets us get a better understanding of our customers' needs, especially for those who are purchasing from Zalando for the first time. Within their account they'll find 'Your Sizes', this is where  they can share relevant information, like size and brand of items they already own that fit them well (regardless of whether or not they were purchased from Zalando). In this way, we can improve the accuracy and extend the scope size advice we offer to customers - both new and returning customers.
Why do Size and Fit pose challenges in the fashion industry?
The fundamental challenge with Size and Fit is that these parameters are not standardized across the fashion industry. It's a problem that impacts not only online but also offline fashion consumption. Customers are faced with significant variation across brands and the only way to navigate this is through trial and error.
Customers are keenly aware of these variations. We've noticed that they tend to buy within three to five brands where they know their size. This artificially limits their fashion choices, so the idea with the Size and Fit work that my team does – which is leveraged for the "In my Sizes" filter – is to help customers take the guesswork out of navigating the vast selection that Zalando provides and give them size recommendations across all of the brands and merchandise that we make available to them.
Do these challenges increase when working with international brands and customers?
The classic example is that our Southern European brands and customers are typically a bit smaller than their counterparts in the Nordic countries, who are stereotypically known for being taller. We absolutely see this come through in the return data – there is definitely a disconnect between certain brands and customers when it comes to sizing. Much of the analysis that my team does aims to understand, across markets, how well size advice is performing and if we can tune it so that it is targeted not only to perform well for the really tricky categories like jeans and dresses, but that it also performs equally well for a customer in Sweden as for a customer in Italy.
Beyond the personal challenges for customers posed by irregular sizing and patternmaking, what roles do Size and Fit play for sustainability in fashion?
Tackling Size and Fit is a win-win-win. It provides a more tailored experience to the customer where they have less hassle, hopefully resulting in purchases of clothing that they love to wear – because it fits them. From a sustainability perspective, what we are looking at in the near-term is a reduction of CO2 emissions per shipping. Our goal is to have fewer parcels being shipped back and forth because something is ill-fitting.
Long-term, I believe that Size and Fit can address some of the inefficiencies in the supply chain, where brands are producing items for customers whose bodies they don't really know. If we can reconnect the creator and the consumer, brands will have a better idea of who they are making clothing for. This, in turn, fuels their capacity to produce products that accurately fit their customers. Tackling Size and Fit should drive waste reduction in the fashion industry in terms of what gets produced.
What's next for Zalando in this area?
In the future, we want to help customers understand how different brands fit. Size is the alpha-numeric selection that you have to make, but fit is a more subjective quality of how a garment is going to lay on your body and what kinds of bodies it is designed for. It moves the needle from the binary of "can you wear it or not" to "how does it fit your body, and does it express the style that you want it to express?"
With the acquisition of the Fision team in Switzerland in 2020, which is now part of the Size and Fit team, we are bringing together technologies that will let us take this size advice to the next level. Next, we will be able to support customers who don't have any purchase history and don't provide a reference item.