Zalando strengthens robotics in its logistics centers
How mobile robots complement employees in areas that used to be difficult to automate
Since the earliest days of its logistics centers, Zalando has invested continuously in the automation of work processes to both simplify the work routine for employees and provide customers with best-in-class service. This goal remains at the forefront as Zalando again increases both its fleet and the range of robotics utilized in its logistics processes. Automation solutions are already used day-to-day to support logistics workers – and ultimately to create a positive impact for Zalando customers.
TORU – from 8 to 28 robots picking shoes
The mobile robots, called TORU, were developed by the robotics company Magazino, and have been part of Zalando's logistics since 2018. The robots – designed to relieve logistics workers of particularly unergonomic activities – reach for and pick up individual shoe cartons in the narrow environment of pick-towers.
After a testing phase in Zalando's fulfillment center in Erfurt, the first two robots traveled to Lahr in southern Germany, where a total of eight TORU robots have been in operation since 2019. Here, they have worked hand in hand with logistics employees and picked as many as 3,000 shoes per day.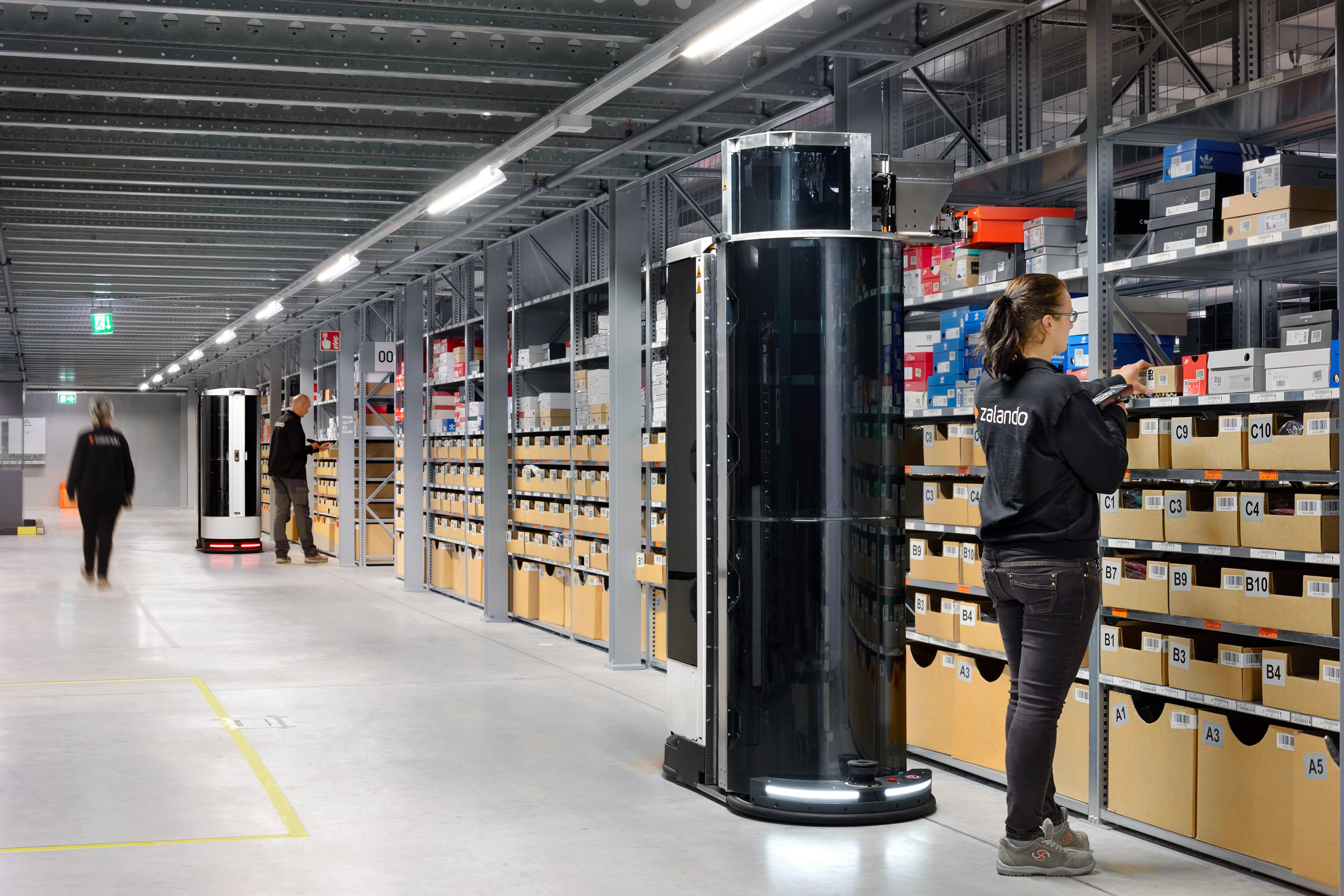 Now, Zalando Logistics reaches another milestone: ten new TORU robots will join the fleet in Lahr and actively participate in this year's Cyber Week fulfillment. By the second quarter of 2022, Zalando plans to complete the fleet, which will consist of 28 robots in total. Lahr has been selected as the operational site for the fleet, as it provides the necessary space to use all robots, including transfer and charging stations.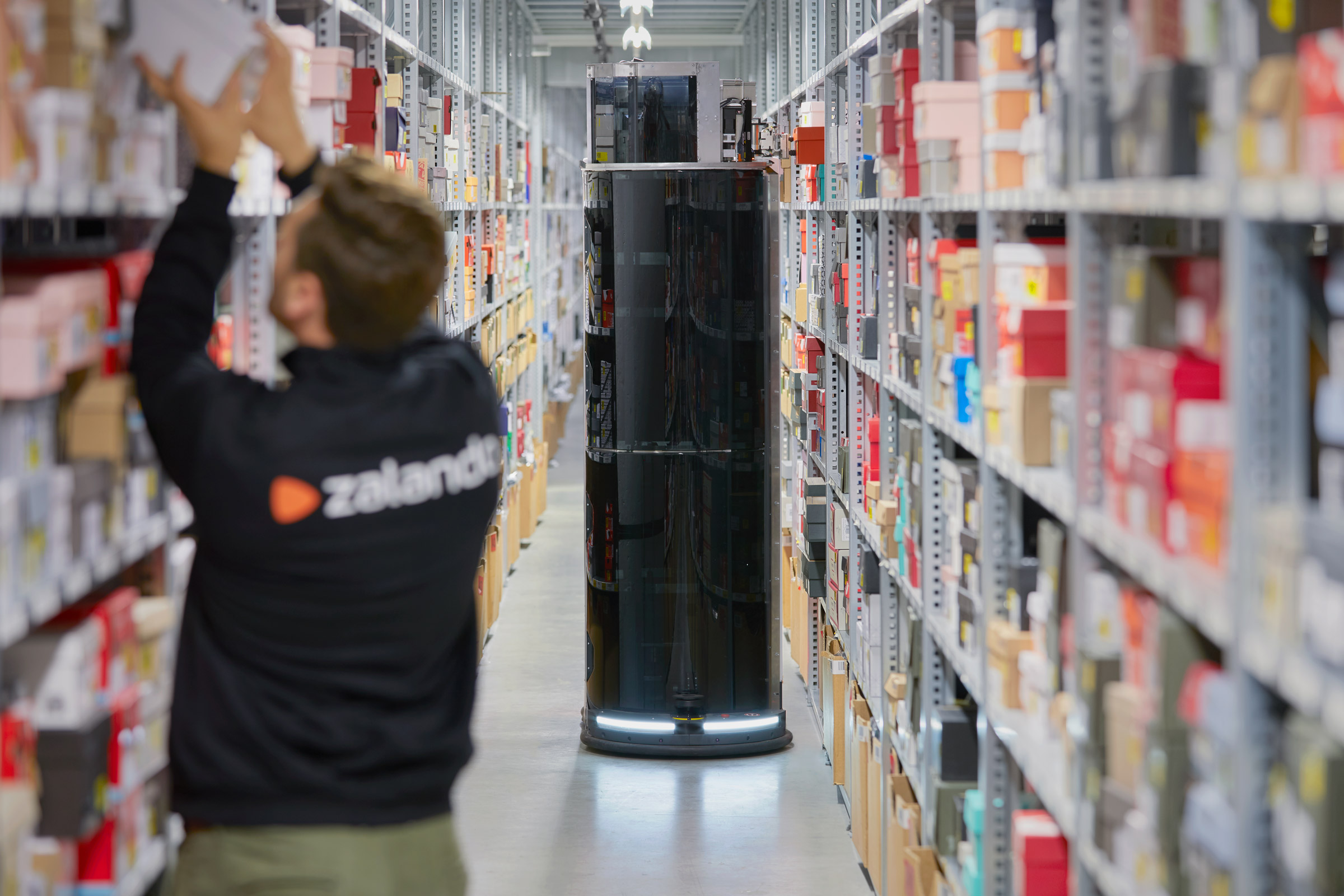 Carl-Friedrich zu Knyphausen, Director of Logistics Development, says: "We continuously hunt for smart new technologies that support our speedy growth, especially in areas that might be of repetitive nature to our logistics colleagues. Adding more robots helps us to create new capacities among the workforce. For example, our colleagues can focus on more complex tasks, such as putting together Express orders for our customers, while the robots focus on continuous shoe picking."
Still, automated support can be hindered by spontaneous changes in the process flow. Carl-Friedrich zu Knyphausen adds: "The expertise of our logistics colleagues is of utmost importance for the success of automation. TORU robots can only help us when we help them in the first place. For example, we have observed that the robots dislike inaccuracy within a pick tower. They require accurate arrangements of stacks to avoid downtimes. This means that it's important for our colleagues in the Pick area to stow the shoeboxes very precisely. This demonstrates that automation works only when we work together to reach the best results for the customer."
4 AMRs rollin'
To further improve the logistics workflow processes for employees, Zalando also implemented automation through AMR support. The AMRs – autonomous mobile robots provided by the BMW Group's wholly owned subsidiary, idealworks – support Zalando's logistics employees in Mönchengladbach with autonomous transport that requires limited supervision. At Zalando, they are utilized to move packed orders between two sorters in the shipping area. On a 50-meter-long route, the AMRs can drive up to 8 km/h. The AMRs receive their transport requests from idealworks' fleet management software, which is connected to Zalando's central IT system, ZalOs.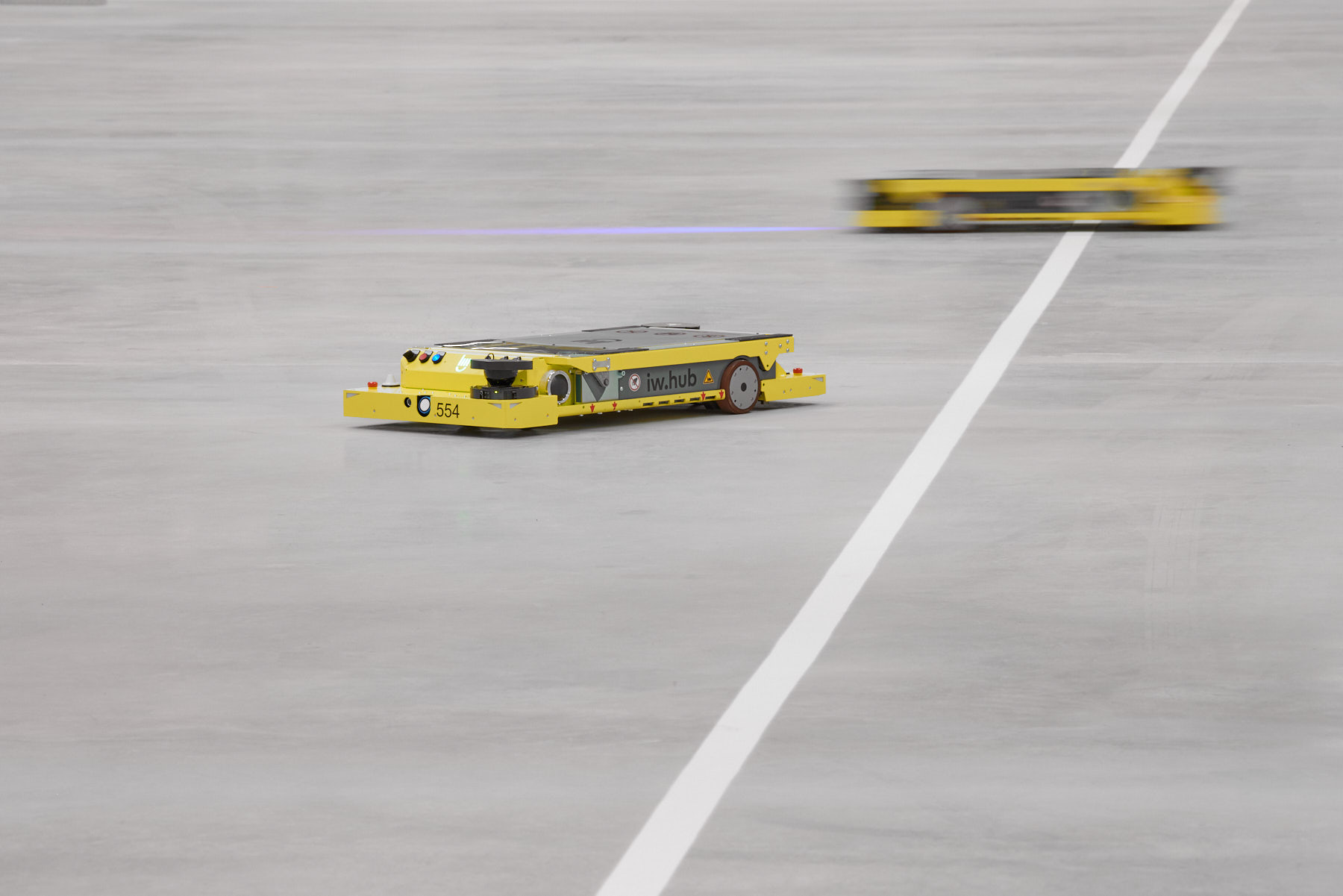 Carl-Friedrich zu Knyphausen says: "This additional transport opportunity might seem minor, but due to its frequency, repetitions, and autonomy, it positively affects our colleagues' task allocation. In the past, our colleagues were manually transporting the goods in carts. This was a monotonous task that is now automated. Our colleagues can focus on other activities, such as loading parcels in trucks, which requires more planning. We are currently looking into further use cases for autonomous transport in our logistics centers."
About Magazino
Magazino GmbH develops and builds intelligent, mobile robots that perceive their environment and make their own decisions. These autonomous robots work alongside people and make processes in e-commerce, fashion and production logistics more flexible and efficient than ever before. With over 100 employees in Munich, Magazino is the largest Advanced Robotics team in Europe. Magazino's investors include Jungheinrich AG, Körber AG, Zalando, and Fiege Logistik.
About idealworks
Headquartered in Munich and founded in November 2020 as a wholly owned subsidiary of the BMW Group, idealworks is specialized in the development of autonomous transport robots, their control unit and their fleet management software. As an international company dedicated to driving innovation and accelerating the adoption of autonomous logistics, the spinoff is changing the way intelligent robots work. Leveraging the latest technology and a steadfast, software-first approach, idealworks is focused on building the most intelligent, flexible, and collaborative logistics services. With the CE-certified autonomous mobile robot iw.hub, the control unit iw.brain, and the cloud-based control platform AnyFleet, idealworks combines industry-leading computing power and proven hardware to autonomize intralogistics workflows in industrial environments.