Zalando Sets Out to Revolutionize Pre-Owned Fashion in Europe
Customers can now shop and trade in pre-owned fashion directly on the Zalando platform
Zalando adds a new offer to its platform, closing the gap between new and pre-owned clothes for European customers, all with unmatched convenience in the usual Zalando fashion. Sina from the Zalando Editorial Team sat down with Torben, VP Recommerce at Zalando, to talk about the launch of the new Pre-owned offer
Hi Torben! The launch of Zalando's Pre-owned offer is one of the most exciting news to come out of the company this year. Why is it such a big deal?
You're right, we are very excited about Pre-owned! It's a completely new offer on our platform where customers can buy pre-owned fashion and trade in their lightly worn items. This offer does not exist at this scale and with this level of convenience in the European market so far, even though we know that there is a high demand for it. I think Zalando Pre-owned has the potential to completely change the way our customers think about and interact with pre-owned fashion, as they are finally presented with one convenient, enjoyable and trustworthy solution.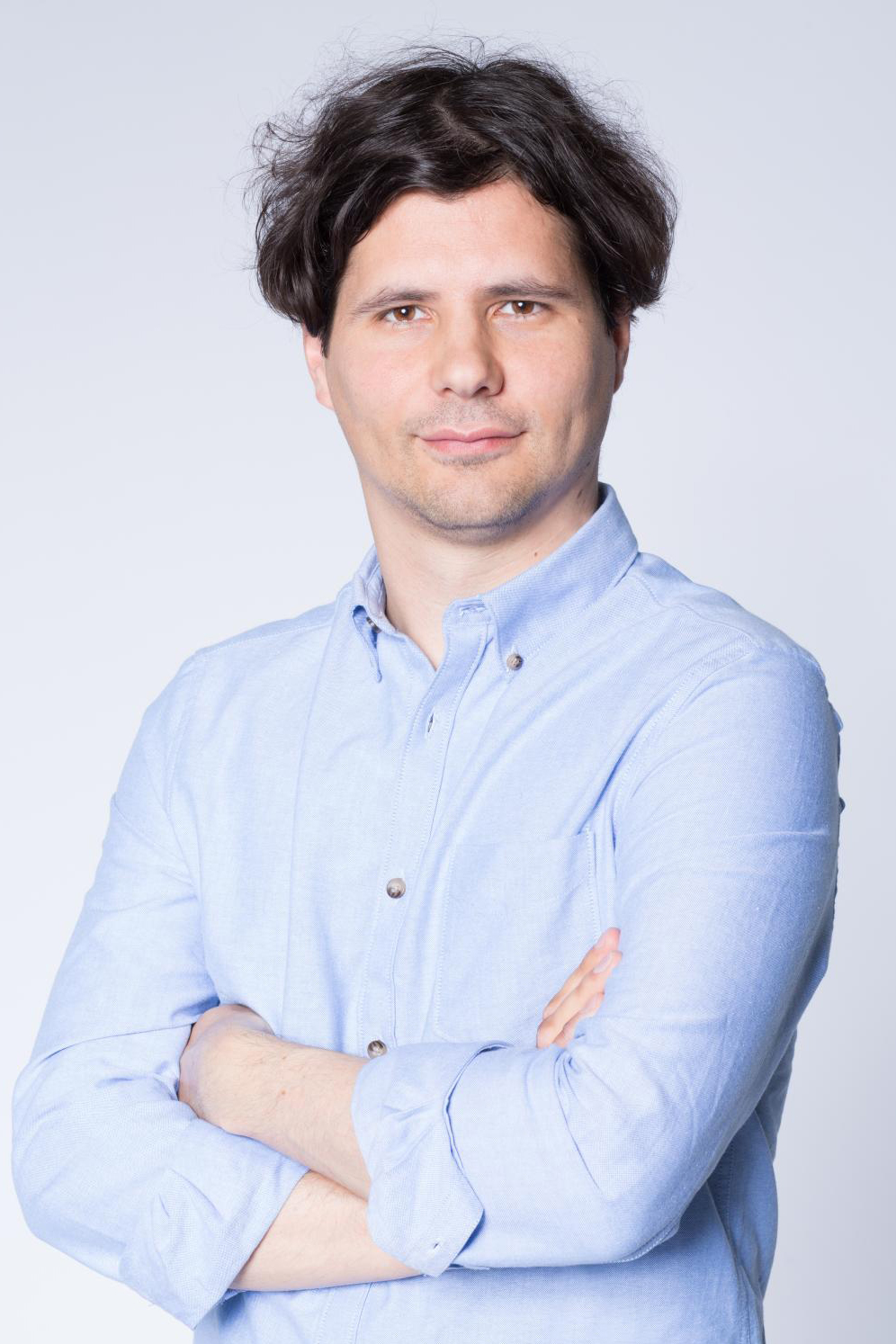 You say pre-owned, others might call it secondhand, which is hardly a new concept. What is new and innovative about Zalando Pre-owned?
Zalando Pre-owned is quite different from the typical secondhand experience. We are adding the Zalando DNA to it: high quality and convenience. The new Pre-owned category in our Fashion Stores gives customers access to a curated selection of quality checked items, presented with professional photographs and product details to ensure a consistent look and feel on our platform. Plus: they come with the unmatched Zalando convenience that our customers know and love, like fast shipping, 100 days returns, and multiple payment options.
Does this mean the days of sifting through jam-packed racks of secondhand clothes are over?
No, thrift shops and secondhand boutiques will definitely continue to attract customers, as they offer a unique experience. As explained, Pre-owned adds a totally different customer experience to the market and will especially be relevant for customers who love to shop from the comfort of their homes and only browse the most relevant assortment. With Zalando Pre-owned, they get a freshly curated assortment every day that they can further filter for their size and preferences.
I'm sold! I wanted to declutter my wardrobe before changing to winter wear anyways. Can I trade in any of those items on Zalando? How exactly does it work?
We accept over 3.000 brands, including those that can be found on Zalando as well as other common brands. Items must be in like-new condition without visible signs of use. Customers can trade in up to 20 items per parcel. The process is hassle-free: 1) Take a picture and add basic info such as category and brand. Items bought on Zalando automatically appear in the wardrobe section of your account, and include that information already. Items bought elsewhere can simply be uploaded and added to the selection of items ready for trade in. 2) Immediately see the pricing offer and accept or decline. 3) Send item(s) to Zalando for quality check. 4) Decide to either receive Zalando credit or have the money donated to charity partners. We have gained first experiences with this concept with our Wardrobe app. In 2019  customers have traded in one million items via Zalando Wardrobe in Germany alone.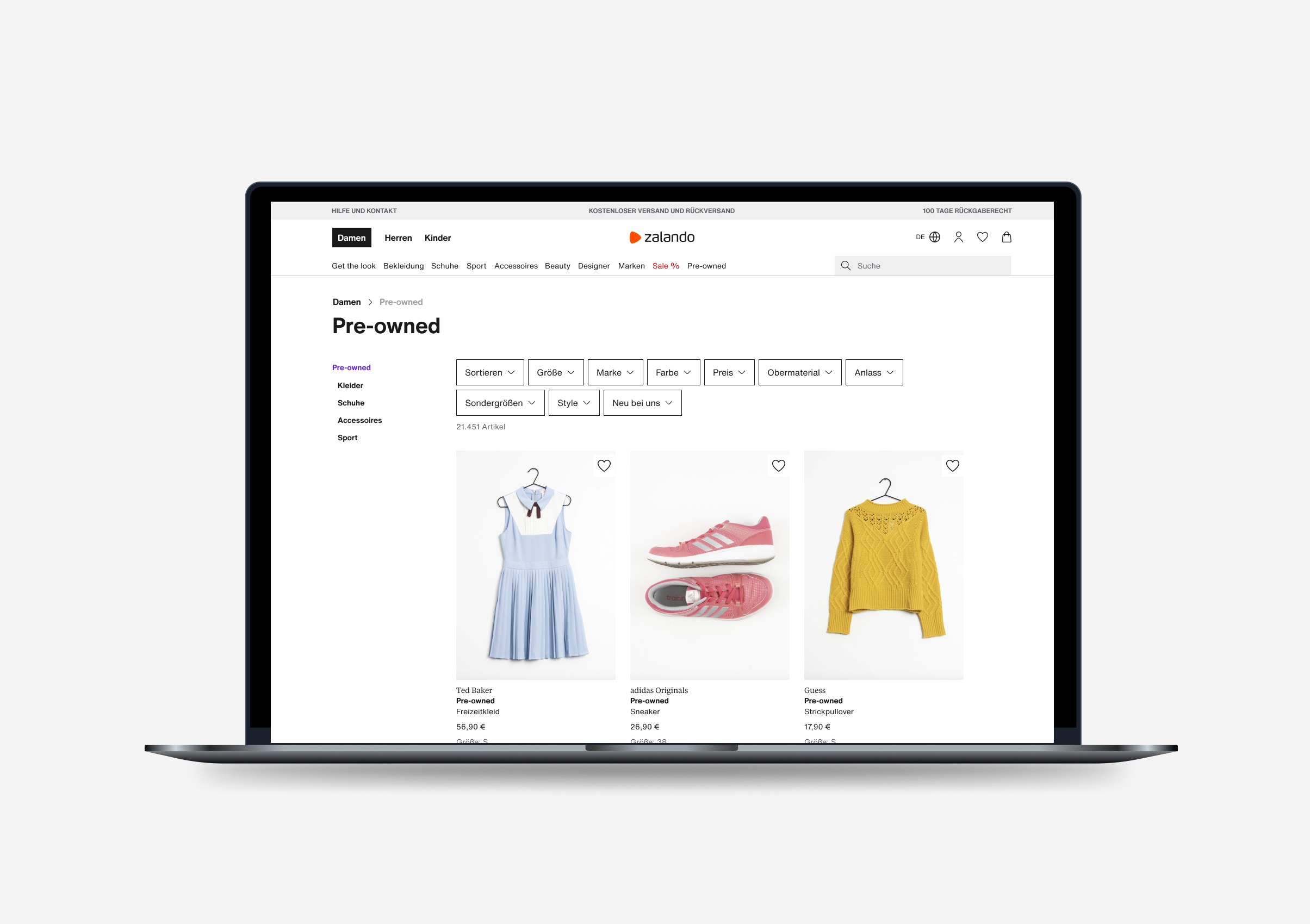 It sounds like there is a lot in store.
It is, but it is also just a start! With this we are taking strides towards becoming the Starting Point for Fashion for customers as well as our sustainability ambition. At Zalando we will apply the principles of circularity to our business, by using more sustainable materials and keeping items in use for longer. With Pre-owned, we pave the way for like-new fashion items to find another life with another customer. In addition, we are testing to ship all Pre-owned orders using plastic-free packaging and recycled materials. Both tie into our 2023 goal of extending the life of 50 million items, and eliminating single-use plastic, which Zalando committed to with the do.MORE sustainability strategy.
Zalando re-sells pre-owned items for more than you pay out to customers when trading them in. Why is this still a great deal for me as a customer?
Think about it like getting a nice breakfast in your favorite coffee shop. You could make it yourself at home but it's not the same experience as being served a beautifully arranged meal, that you know will be tasty, without having to do any of the shopping, cooking and cleaning. Curation, quality, and convenience always cost extra, but we happily pay the price if it makes our life easier. Zalando Pre-owned does that by eliminating many pain points that customers might face when using other fashion recommerce services; they don't have to worry about bad pictures, fake brands, negotiating prices or figuring out how to ship items and safely transfer money between buyer and seller.
What's your vision for the future of Zalando Pre-owned?
For now, we are focusing on a successful launch in Germany, Spain, Poland, France, Belgium, and the Netherlands. If Pre-owned proves successful in those markets, there's a great chance we'll expand into other countries where Zalando operates in.
Thank you for the Interview, Torben.