Happy Birthday, Zalando Logistics!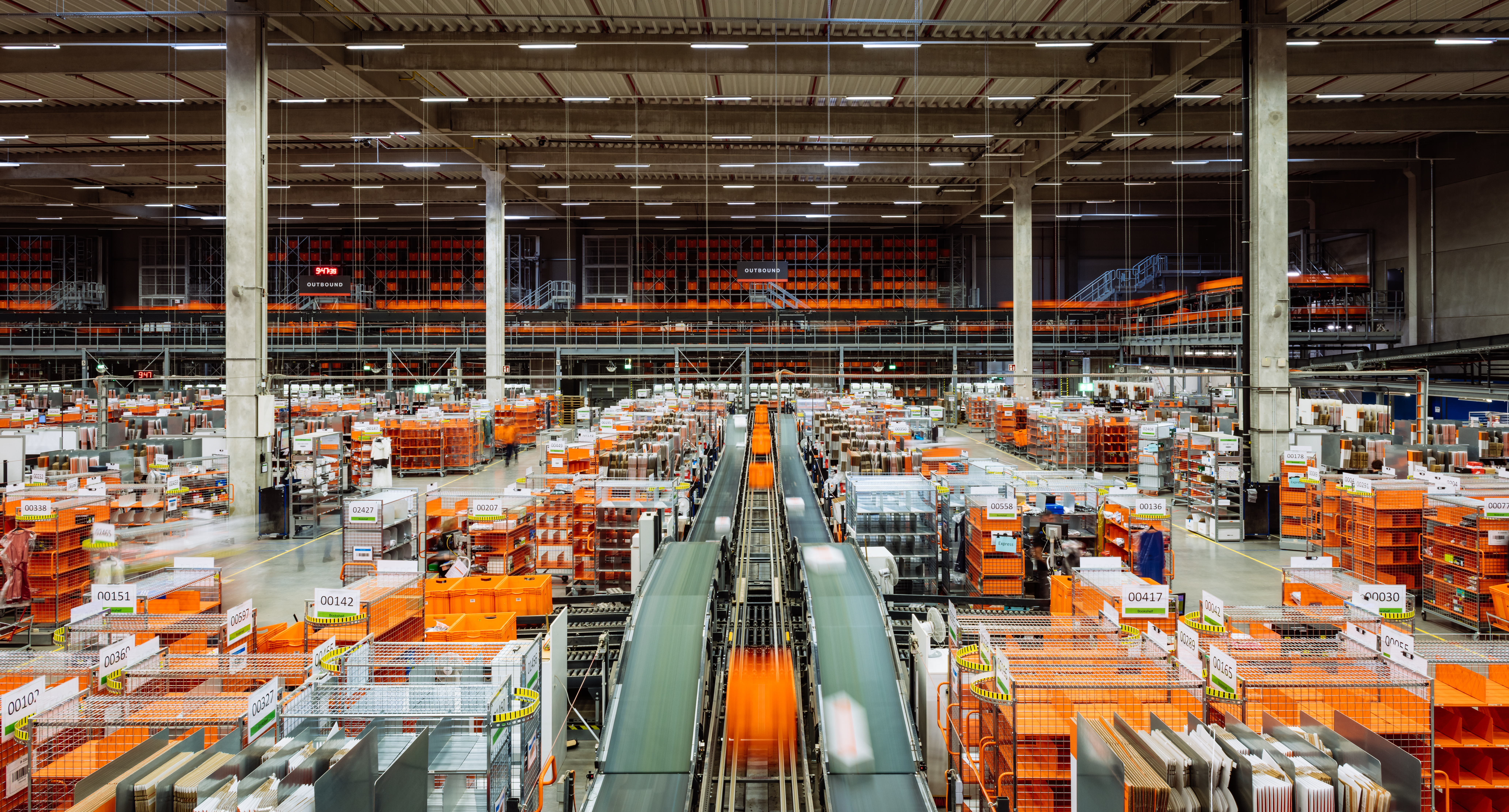 Our three German logistics centers celebrate their birthdays in August
Logistics is as much a part of Zalando's DNA as fashion and technology. It is the employees in Zalando logistics who ensure that our 42 million customers receive their parcels quickly and reliably every day. Today, Zalando has a European logistics network with twelve locations in six countries. Three of the logistics centers are located in Germany, in the cities of Erfurt, Mönchengladbach and Lahr. They were each officially opened on the same date, August 1, and celebrate their birthdays together each year. At nine years old, Erfurt is our oldest location, followed by Mönchengladbach, which celebrates its 8th birthday this year. Our Zalando location in Lahr in the Black Forest is five years old - our youngest German logistics center. 
From a shared apartment to a logistics center
"Nine years ago today, our Erfurt site was still partly a construction site. That was a very exciting and at the same time challenging time, because in the beginning everyone was doing everything," says Tilo Kölbel from the Quality Team at the Erfurt site. Tilo has been on board in Erfurt since the beginning; now as a Mentor, he primarily trains new colleagues
What began in 2008 with shelves in a Berlin shared flat now covers a logistics area of more than one million square meters throughout Europe. Our conveyor technology in Erfurt, Mönchengladbach, and Lahr alone measures around 400 kilometers all together. This includes all the conveyor belts and machinery that transport goods and packages through the logistics centers.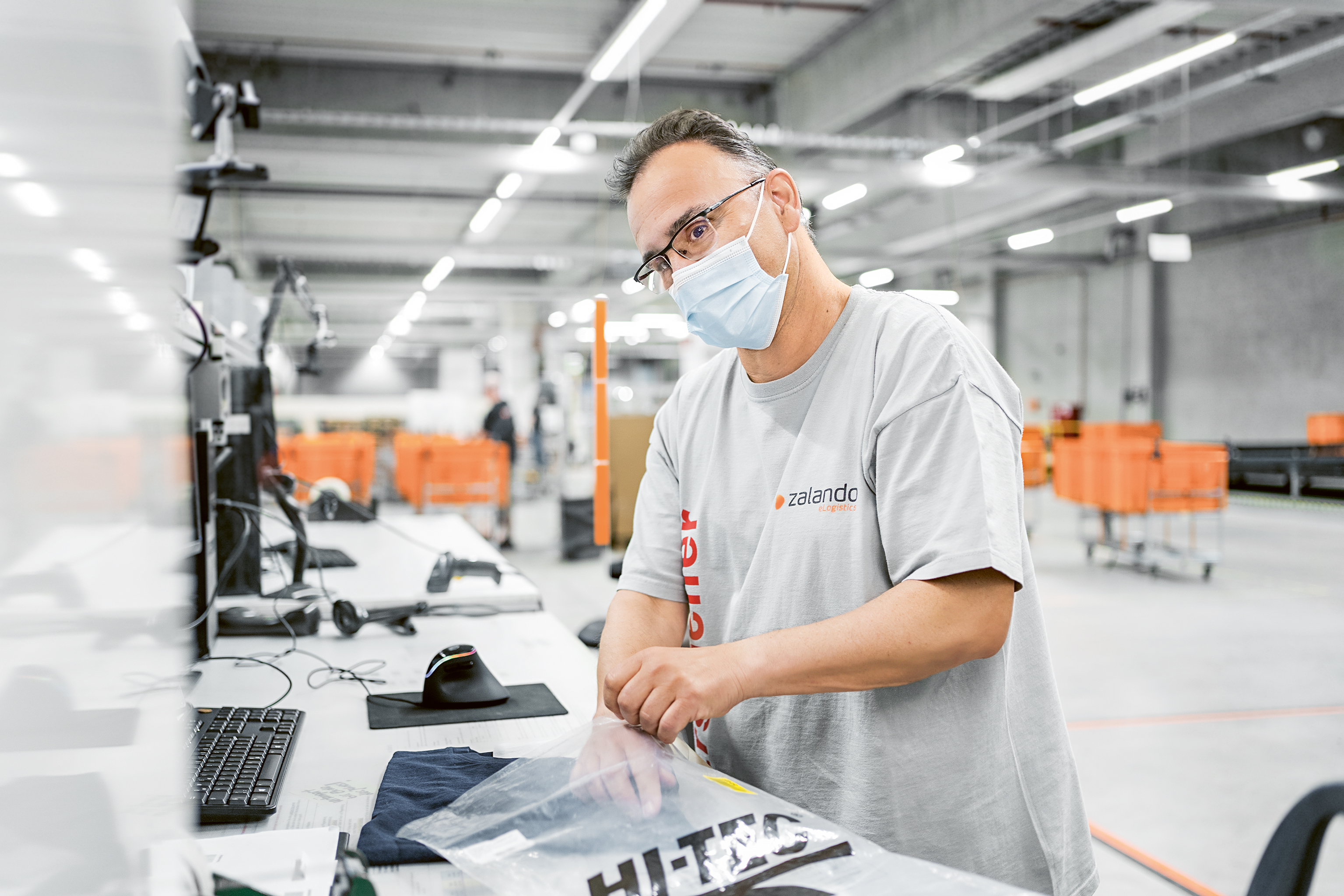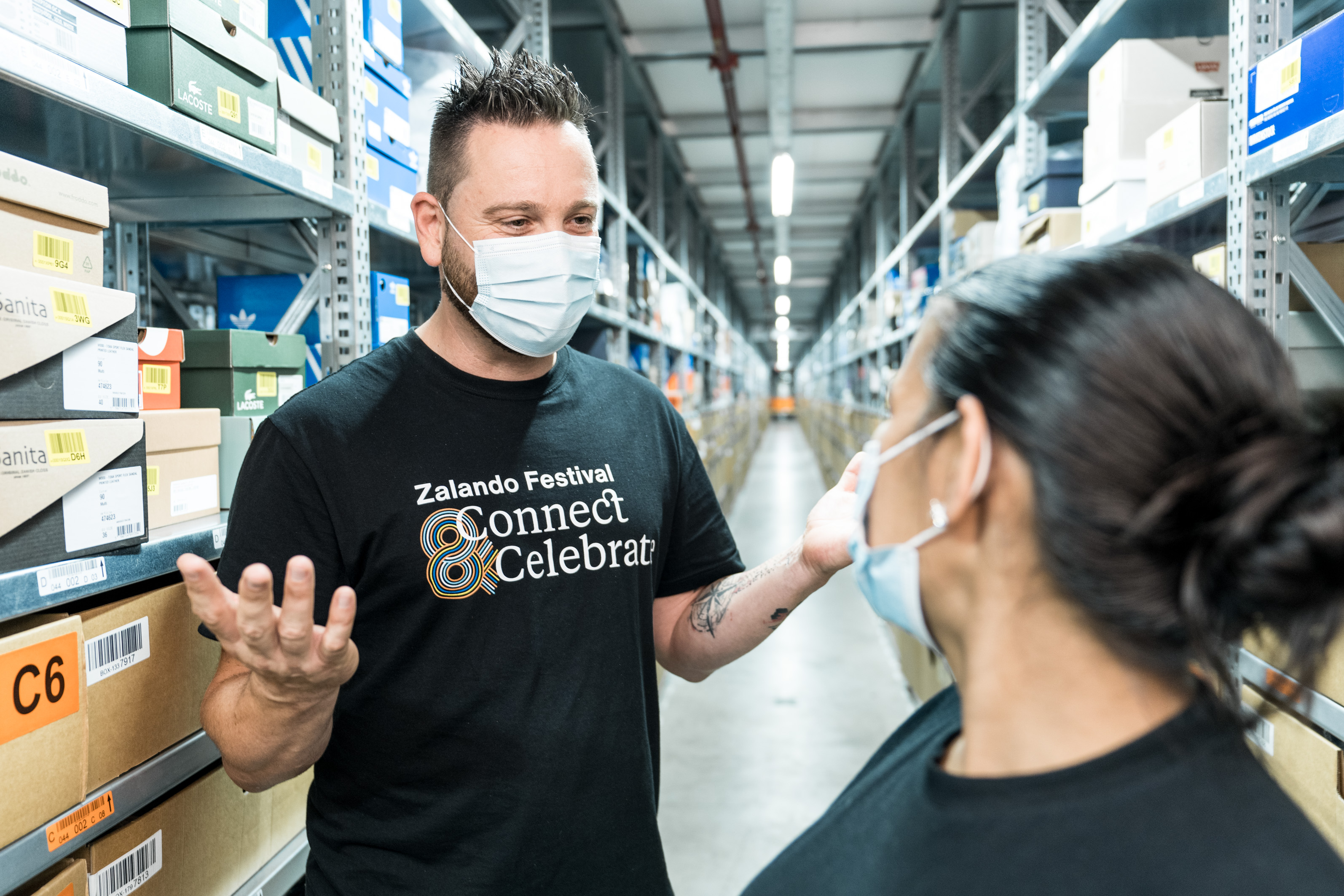 Many nationalities, many generations, and a turtle
In total, more than 7,000 people from more than 100 different countries work in Zalando's German logistics centers. "It's a pleasure to be part of such a diverse team and to see what we're able to accomplish together," says Stefan Penzkofer, Operations Manager at the Mönchengladbach site. Stefan is responsible for the overall day-to-day operations in the logistics center, and as the first employee in Mönchengladbach, he also celebrates his Zalando anniversary together with the center every year. "I'm glad whenever colleagues tell me how happy they are at Zalando and how highly they feel their work is valued. That shows me that we seem to have done a lot of things right over the past years." One particular situation has stayed in Stefan's memory when he looks back: an agitated and worried customer called Zalando because she feared that her pet turtle had crawled into a Zalando package without being noticed and had been sent back. "We opened every incoming return package in every logistics center - and there it was! We were able to hand over the turtle to the happy customer that same day."
A look behind the scenes: This is the route a fashion item takes
From order to delivery, the articles pass through several departments in one of the logistics centers until they can be sent to the customers: First, the employees receive the delivered goods on pallets in the goods receiving department and take them to the so-called Receive. There, each product is given its own Zalando barcode, with which it can be clearly assigned in the logistics center. From there, the items are transported in orange boxes to the area where they are stored. When a customer places an order, the items are taken from the shelves, collected and transported to the sorting or packing area, where the products are assigned to the individual orders and packed for shipping. The packages then travel to the outbound area, where they are prepared for transport.