Fostering Collaboration for Social Change in Times of Social Distancing
Zalando and Ashoka connect over 1,400 changemakers at virtual summit to scale solutions for the coronavirus
During this global crisis, collaborative action is key to providing help quickly for those affected by the coronavirus. The more people and ideas come together, the better our chances of finding and implementing innovative solutions. But in times of social distancing, bringing together people from all across the world to work together is a challenge in itself. That's why Zalando teamed up with Ashoka, a global network that identifies the world's leading social entrepreneurs and mobilizes a worldwide community of changemakers to support and scale their ideas and projects. 

Together, Zalando and Ashoka started the Changemakers United initiative as a reaction to the pandemic. The goal is to help social entrepreneurs who are working on solutions to the societal effects of the coronavirus crisis to quickly scale their ideas. An important step was to present the entrepreneurs and their projects to the world to give them the exposure they need in order to find supporters, experts and other changemakers who want to get involved.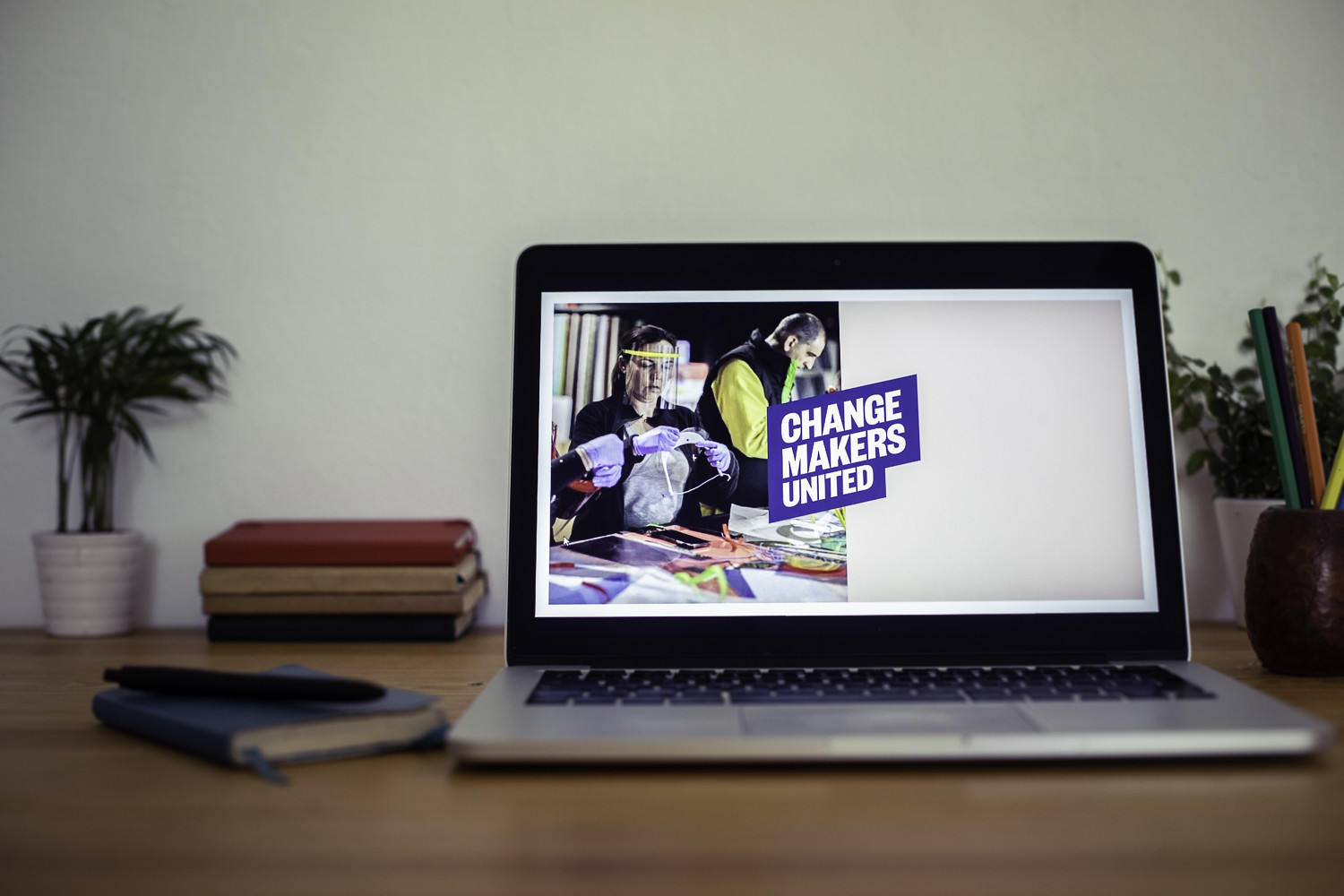 Hosting a virtual event that feels as meaningful as an in-person gathering
To shine a light on the projects and present them to the online world, Zalando and Ashoka showcased the initiative with the Changemakers United Online Summit on May 20. 20 selected social entrepreneurs from 16 European countries presented their solutions for the immediate and longer-term consequences of the coronavirus on our societies and economies. They were joined by more than 1,400 participants, leaving 500 messages in the public chat, posting over 200 Tweets with the #ChangemakersUnited hashtag, thus reaching at least 20,000 people during the event alone.
All participants joined from their homes, including the hosts, speakers and social entrepreneurs. To combat screen fatigue, the summit was organized in a way that feels as close to an in-person event as possible. Similar to a real-life conference, participants could move freely between "rooms" and customize the experience to their interests. There were live stages, smaller booths to get to know the individual projects, round-table discussions and deep dives into the main project areas (education models, healthcare, truthful information, politics and economics, and vulnerable groups). During live Q&As, all participants had the opportunity to virtually raise their hands and ask their questions on screen. Registration for the event was free and open to the general public to make these innovative ideas and the shared knowledge accessible and transparent for everyone who wants to take those learnings into their local communities.
The speakers and some takeaways
Zalando co-CEO, Rubin Ritter, and Director of Ashoka Europe, Marie Ringler, opened the summit. "As Europe's leading platform for fashion and lifestyle, we share risks and opportunities with the broader fashion industry. We want to be part of the solution to this crisis. With Changemakers United, we join our strengths with Ashoka to help 20 entrepreneurs support their own ecosystems and scale their innovative solutions for many of the societal effects of the coronavirus," says Rubin Ritter. "For us, it was clear that we needed to step up and launch a unified initiative to guarantee that everyone who is doing important work within our network gets support," says Marie Ringler.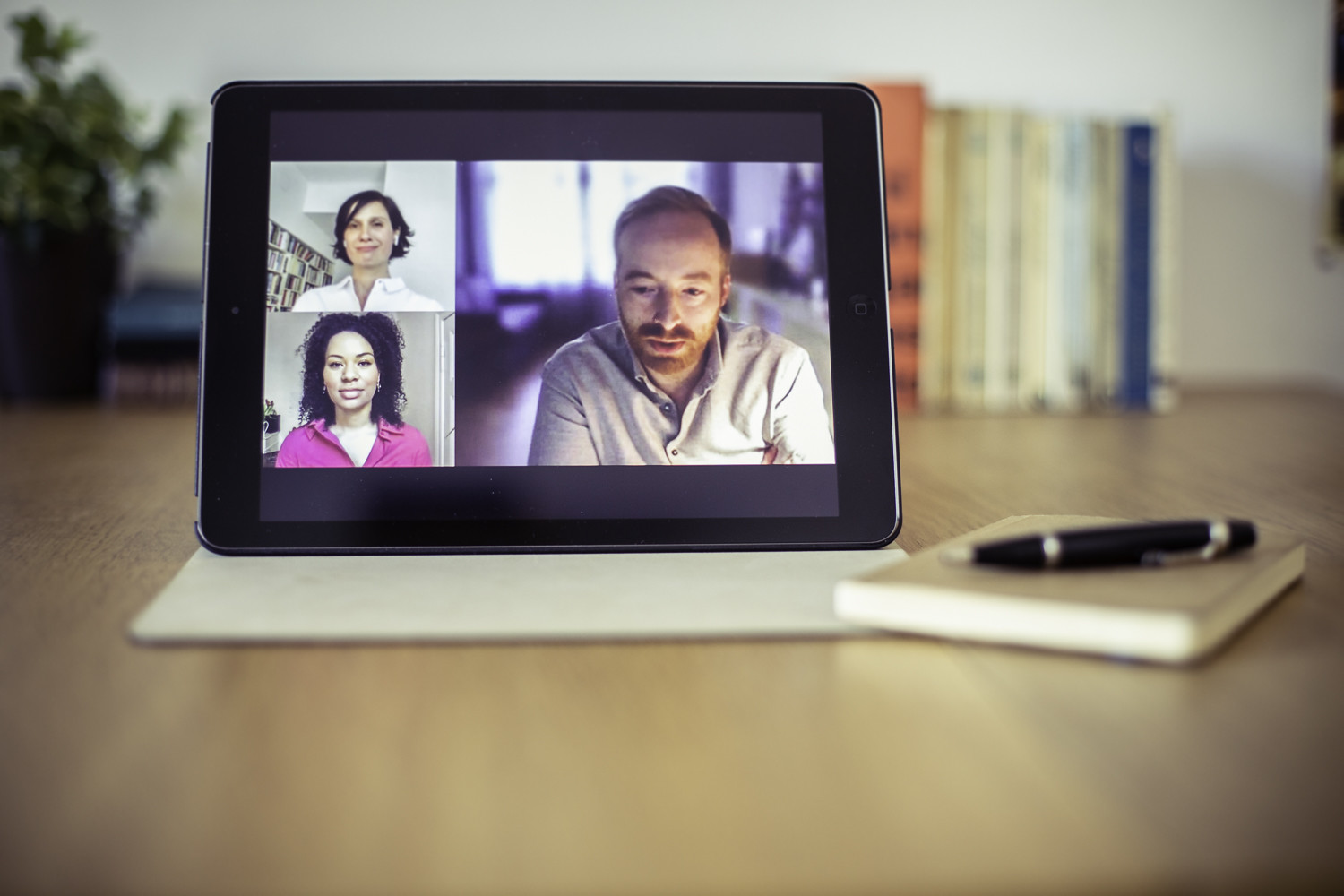 The following panels and deep-dives addressed critical questions about the situation in different countries and the challenges that people are facing. But there were also many insights shared that give hope and shine a positive light on change. Many participants reported that they had noticed some positive shifts in society in recent weeks. For example, people being more open and trusting towards (medical) technology, leading the way into a decade of healthier ageing and more effective prevention and outbreak control. Furthermore, collaboration from all over the world is the most inspiring positive consequence of this crisis, together with spreading solidarity.
We are headed into a more purpose-driven future.

Pablo Santaeufemia from Bridge for Billions.
When systems are failing, they need to change. That can be an opportunity for a permanent and positive paradigm shift. We have arrived in a 'new normal,' now we should be asking for a 'better normal.'

Carmen Pellicier from Fundacion Trilema.
The summit was closed by Kailash Satyarthi, Nobel Peace Prize winner and founder of multiple social activist organizations against child labor and for the universal right to education. Kailash, who started his own journey of social activism through working with Ashoka, encouraged all participants to keep working towards a more human, empathetic and just society. "We need to globalize compassion and build a supply chain of gratitude," he said. A powerful message that summarized the intention of the Changemakers United initiative. 
What happens next?
Through the program, each project receives at least one mentor as well as pro-bono support from Zalando employees as well as experts and funding from the BMW Foundation, McKinsey&Co, the Apax Foundation and others who will invest their time and knowledge into the projects. Furthermore, Zalando will continue to highlight the 20 examples on its channels to inspire further positive changes.

The summit was a successful start to the program and gave the projects the attention they need to become as impactful as possible.