Hot off The Press: Zalando and KICKZ Want to Join Forces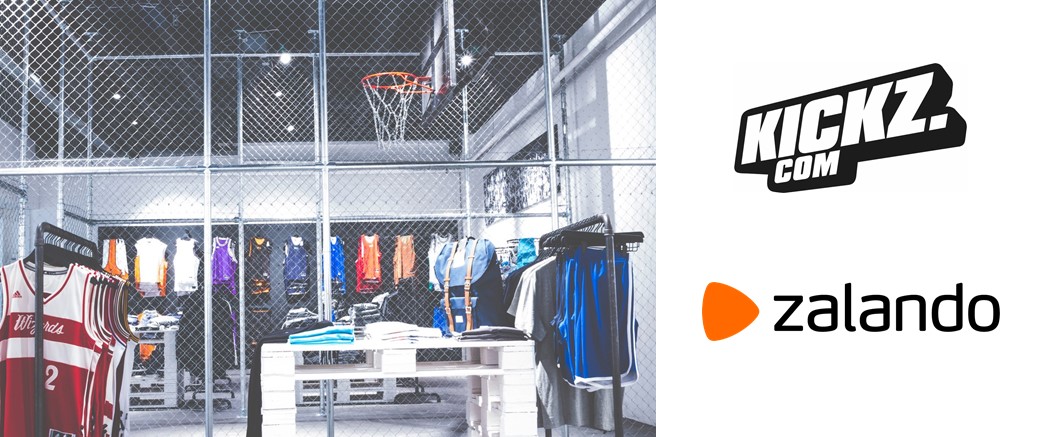 Since the beginning of this week it is clear: Zalando and KICKZ want to join forces. With the acquisition of KICKZ*, the leading multi-channel retailer for basketball, we have an exciting new project that is part of our platform strategy. KICKZ is a specialist in basketball and lifestyle with a strong online presence in Europe and the US, as well as a handful of retail stores in major German cities like Munich and Berlin.
We want to create a unique and exciting shopping experience for our customers. To this end, we are changing into a fashion platform, connecting the strengths and competences of different players in the fashion industry - customers with brands, brands with customers, customers with products, customers with stylists or retailers, and so on.

By doing so, we can compile a highly relevant range of brands and products throughout Europe and make the best fashion articles available - anytime and anywhere. With KICKZ, we have been able to win a strong partner for this in the field of basketball and lifestyle.

On the one hand, KICKZ is an expert in this area and has access to exclusive products. on the other hand, KICKZ has strong and authentic content. KICKZ launches products every month for which sneakerheads even camp in front of the stores. By giving our customers better access to fashion items, they get the chance to directly interact with their favorite brands. This acquisition will also give us the opportunity to test offline experiences that are linked to the online world.

Amongst other things, we plan to build up a dedicated basketball world at Zalando curated by KICKZ.com and, together with the existing KICKZ stores, become THE basketball destination in Europe. KICKZ can create a much better customer experience within this particular target group than we could do ourselves. Our brand partners and of course we are very excited about this new partnership and look forward to bringing basketball in Europe to the next level.

But who knows the strategic rationale behind this investment better than the strategists themselves. Here are a few insights: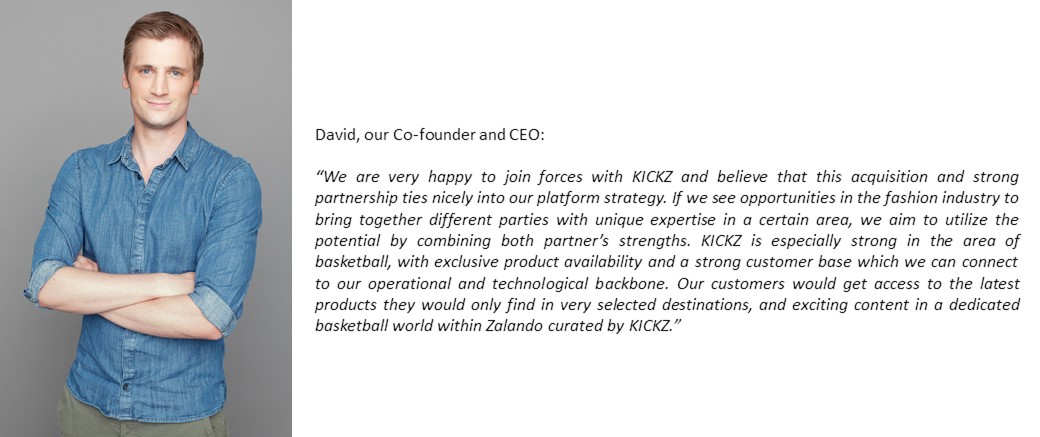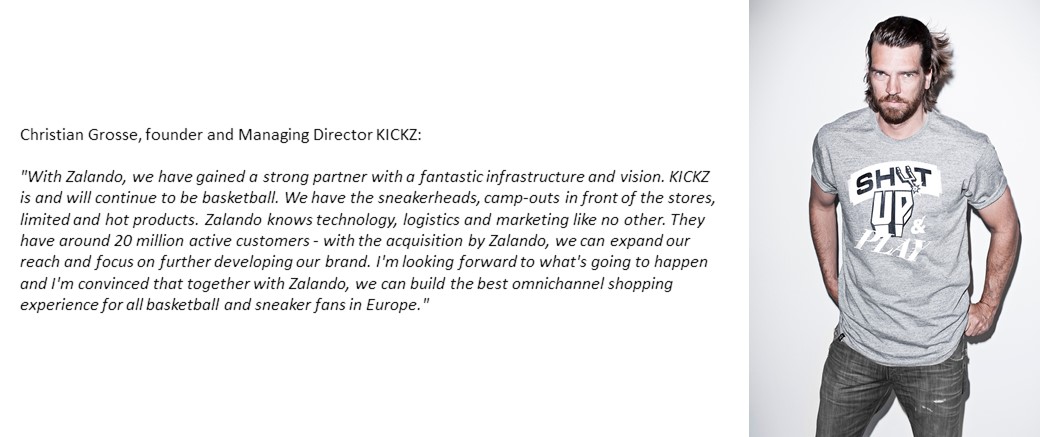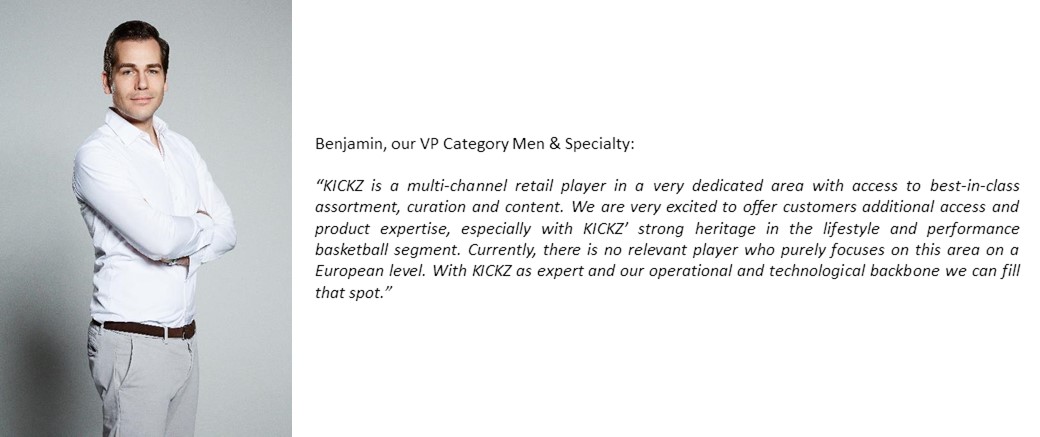 * The transaction is subject to merger control clearance by German and Austrian competition authorities, and is expected to close in the first half of 2017.