Zalando Launches 'Shop the Look', the Feature That Helps You Discover the Perfect Outfit
Customers can directly shop complete outfits and search for alternative products.
The feature will be implemented in several phases in order to ensure a constant improvement of the service.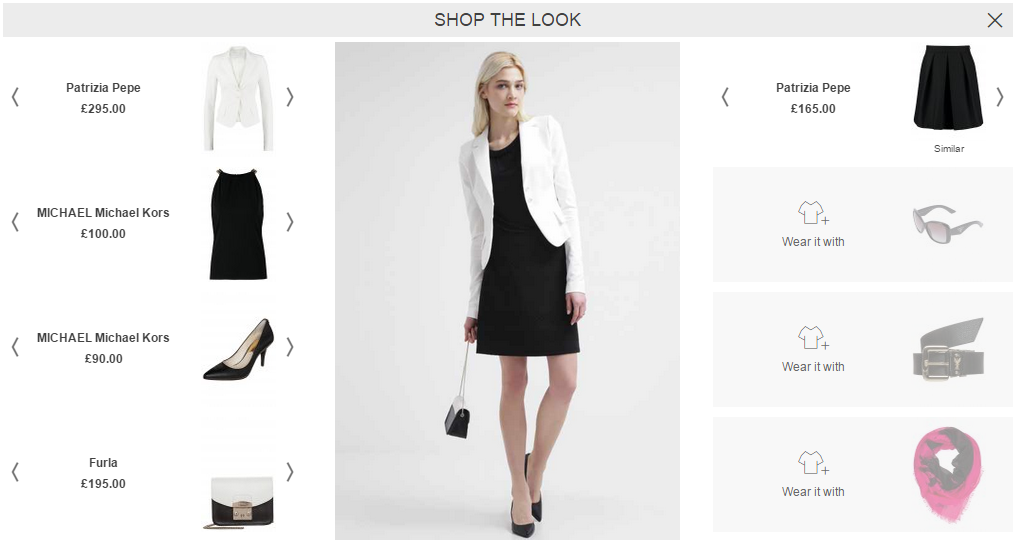 Berlin, 18th February 2015.  Zalando has launched 'Shop the Look', a new feature that aims to inspire customers in finding the perfect match for their favourite items: once a product has been selected, it is now possible to buy the other products that make up the outfit shown on the product description page. Users can also choose items that are similar to those of the look, so that they can get alternative suggestions and ideas.

'Shop the Look' answers the needs of many customers who are often looking for the right combination of items. In the upcoming weeks the feature will be developed even further: wherever possible, products will be shown as part of several outfits, in order to provide further inspiration on how to create different styles starting from a single product. Further developments will follow in the future, corresponding to Zalando's test culture, the aim of which is to work on and continuously develop products and solution, thereby steadily increasing the benefits for customers.

"With 'Shop the Look' we address an actual need of our customers and we create significant added value, since they can now directly shop complete outfits and search for alternative products with a single click" said Robert Schütze, Country Manager Zalando for the UK. "This not only makes the shop more user friendly, but also provides customers with additional search options as well as additional inspiration since, for each new favourite item, several suggestions are offered for combinations and outfits."

"The trend of shopping complete outfits rather than single items can be observed especially amongst our male customers. With this new feature we inspire our customers to find their own individual style and they can order all suitable items directly."
ABOUT ZALANDO
Zalando (https://corporate.zalando.com) is Europe's leading online fashion platform for women, men and children. We offer our customers a one-stop, convenient shopping experience with an extensive selection of fashion articles including shoes, apparel and accessories, with free delivery and returns. Our assortment of over 1,500 international brands ranges from popular global brands, fast fashion and local brands, and is complemented by our private label products. Our localized offering addresses the distinct preferences of our customers in each of the 15 European markets we serve: Austria, Belgium, Denmark, Finland, France, Germany, Italy, Luxembourg, the Netherlands, Norway, Spain, Sweden, Switzerland, Poland and the United Kingdom. Our logistics network with three centrally located fulfillment centers in Germany allows us to efficiently serve our customers throughout Europe. We believe that our integration of fashion, operations and online technology give us the capability to deliver a compelling value proposition to both our customers and fashion brand partners.
Zalando's websites attract more than 100 million visits per month with 43% coming from mobile devices during the third quarter 2014, resulting in 14.1 million active customers by the end of the quarter. 
CONTACT ZALANDO
Matteo Bovio
Corporate Communications
Tel.:    +49 (0)30 20008 - 8512
E-Mail:    matteo.bovio@zalando.it