How Zalando Puts Health and Safety of Employees First While Serving Customers Across Europe
Zalando has adjusted to "new normal" with strict preventative measures to keep all employees safe while staying open for business
In the current situation, e-commerce plays a key role in stabilizing the European economy. Local shops had to remain closed for weeks and are now only allowed to open under strict conditions. With our extensive network of warehouses and partner services connecting physical stores to our digital platform, Zalando contributes to supporting Europe's economy and supply chain stability. 
We remain committed to delivering on our customer promises and will stay open for business under strict government guidelines in these unprecedented times. At the same time, it is of utmost importance to us to ensure our employee's health and safety. We are closely monitoring the developments and information from the World Health Organization (WHO), the European Center for Disease Control (ECDC) as well as national and local authorities. Across all of our locations, strict preventative measures that preceded, follow and even extend government guidelines and recommendations have been implemented. We are doing everything in our ability to safeguard the health of our employees. 
Safety Measures Across the Entire Zalando Group
Since April 1, we have been offering our employees at the office locations (e.g. in Berlin) a free Covid-19 self-test twice a week. These tests are a useful addition to our existing and comprehensive safety and hygiene measures on site. Of course, we continue to encourage all colleagues to work remotely if their job allows it. Due to the nature of our business, the option of remote work does not exist for all of our employees. In our logistics centers, production studios and some parts of our offices, employees still come to work every day. To ensure a safe working environment for all of them, additional daily cleanings are performed at all locations. Tables in canteens and handrails received coatings that prevent viruses from surviving on surfaces. Disinfectant dispensers have been installed on all floors to be used by employees frequently. 
Across all locations, business travel and trainings have been canceled, and external visitors on our premises are kept to the unavoidable minimum. We hold as few meetings as possible and keep the groups of people small. As soon as the canteens can re-open, they will do so in line with special protective measures according to the recommendations of DEHOGA: a one-way road system implemented in the serving area, no self-service anymore as food is not openly given out to employees, intense cleaning and regular disinfection is in place, organizational measures shall ensure social distancing for service personnel which also are equipped with protective masks and gloves, same applies to the canteen visitors, serving areas and cash desks are equipped with partitions made of acrylic glass.
Playbooks prepared well ahead by our Zalando Coronavirus Taskforce ensure proper handling of confirmed Covid-19 cases. When a confirmed case is reported to our Covid-19 hotline, we act in close coordination with the health authorities. All people who had close contact with the respective employee are immediately instructed to self-quarantine at home. Affected working areas are extensively cleaned.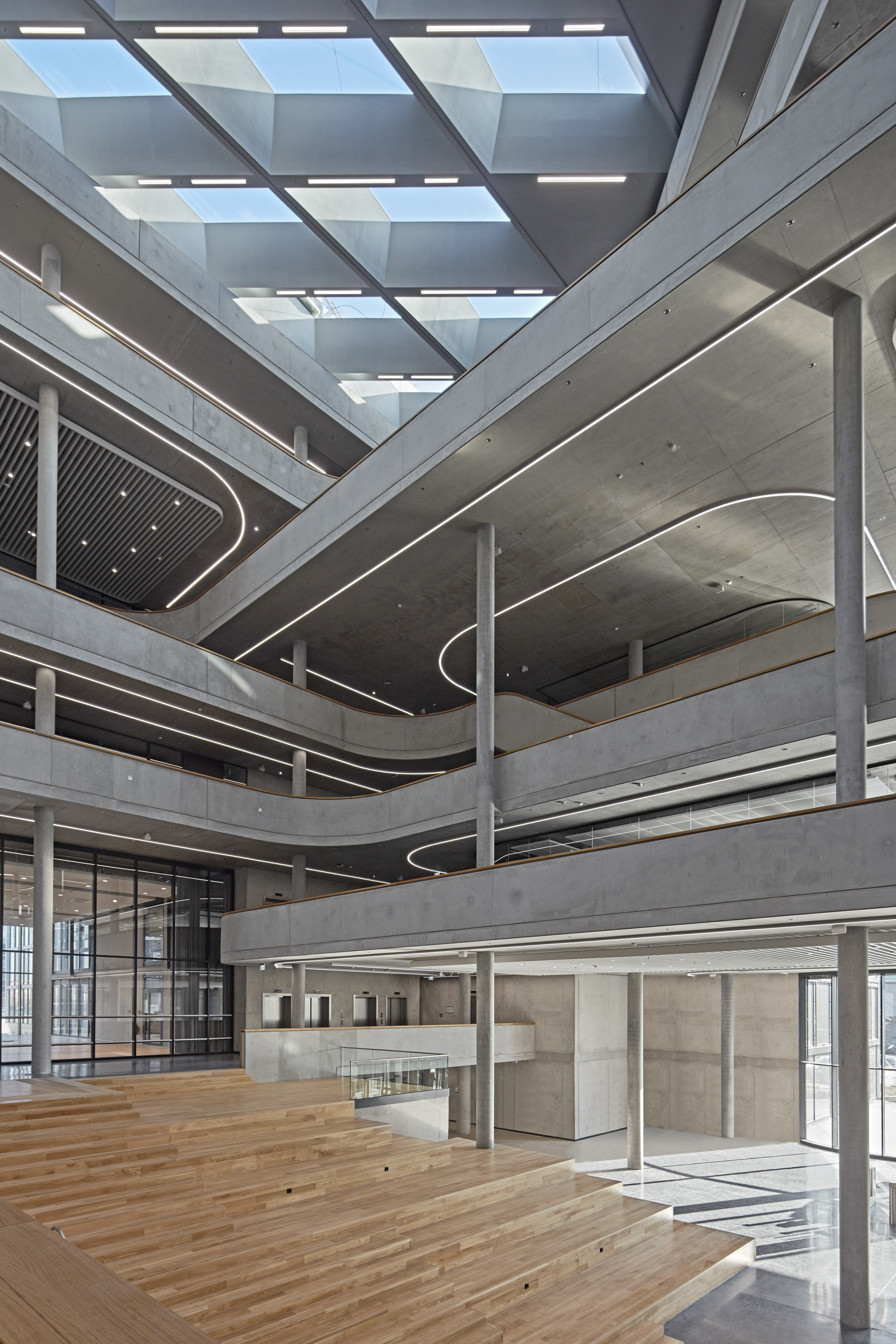 Additional Measures at Zalando Logistics Sites
Thermal cameras are taking every employee's body temperature before entering our warehouses. Anyone with a higher body temperature is sent home on sick leave immediately with a concrete recommendation for action. Medical and FFP2 masks are distributed as part of personal work clothing in all logistics centers. Work stations have been repositioned to ensure at least 2 meters distance, and additional protective barriers between work stations have been installed. Markers on the ground and trained guides among our employees remind everyone of these distancing rules. Zalando has been minimizing movement between teams in order to keep departments separated. If shifting employees between departments is necessary for efficient use of capacities, only those employees who are tested voluntarily and show a negative test result are shifted. The amount of people who can take a break at the same time has been limited to avoid crowded relaxation areas. Seats in those areas have been rearranged with more distance between them. We encourage our employees to change into their work wear at home to avoid using the shared changing rooms on our premises. We increased the ventilation to ensure a 100 percent share of fresh air in the warehouses. Additionally, carbon dioxide sensors have been installed in meeting rooms and canteens to check air quality and take action if needed.
We have further increased the number of buses to and from our logistics centers in cooperation with public transport companies and other providers, making it easier for employees to comply with the distance regulations. In order to communicate proactively and transparently, we use posters, campaigns, screens and our internal employee magazine to enable and motivate all of our employees to apply individual protective measures like frequent hand washing and social distancing. To facilitate hand washing during work, we have provided additional mobile hand wash basins in addition to our existing washing facilities. We have also been offering Covid-19 antigen tests to employees on a voluntary basis via external partners. At our German logistics centers, where some 7,000 employees work, more than 100,000 tests have been carried out. Currently, we are developing a new statistical probability model to predict the likelihood of a worker to get infected with Covid-19; with this model we would be able to offer the tests in an even more targeted way, contain infection chains at an early stage, and, in particular, handle test capacities carefully in view of the increasing demand for testings in the respective regions.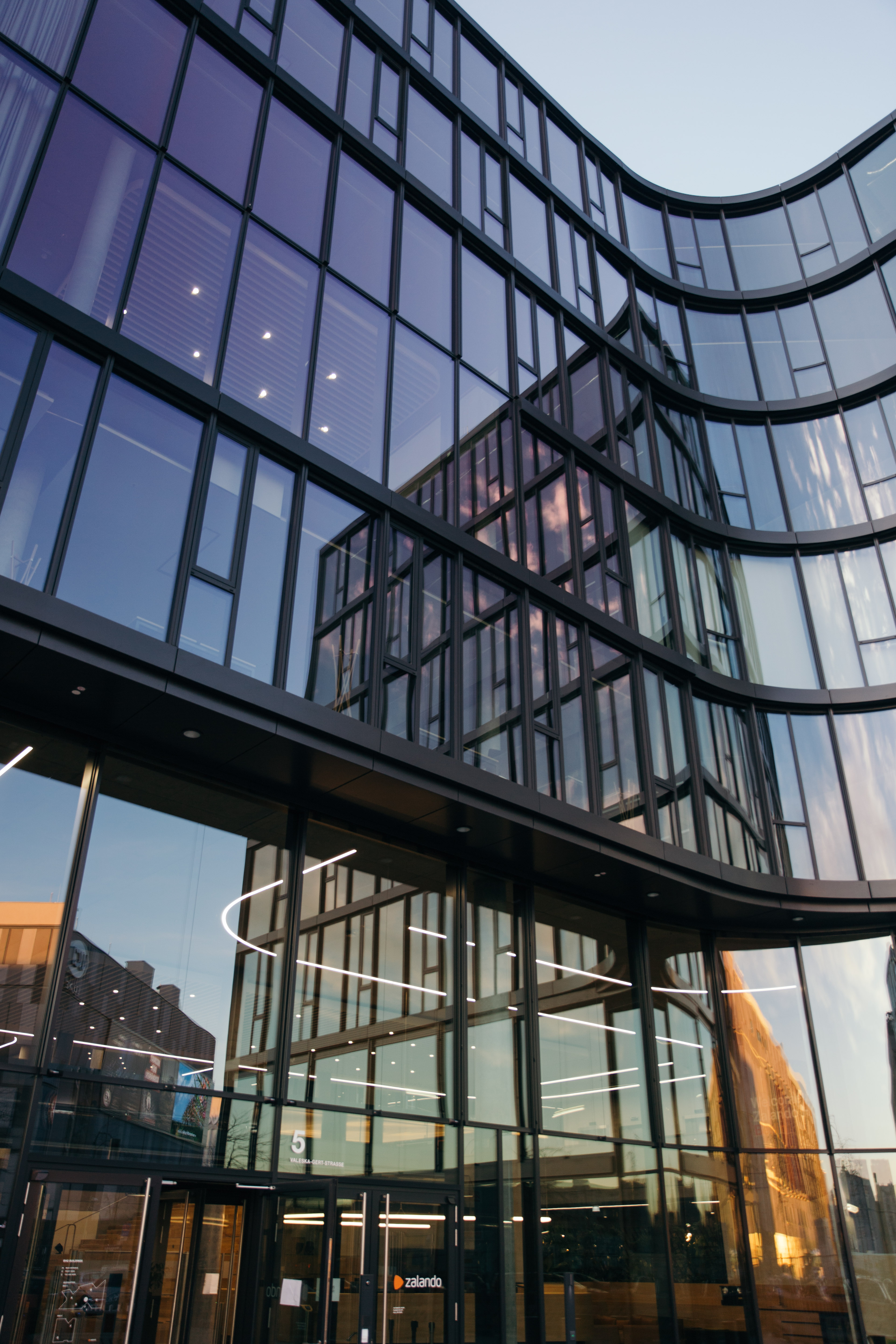 Additional Measures at Zalando Studios
Every product that enters our Fashion Store has to be photographed. In the Zalando Studios, next to mannequins, we work with models, hair and makeup artists, stylists and our own production teams. To adhere to the strict safety rules on site, besides other measures, we have separated working areas and extended the distance between sets. Additionally, rotations between sets have been cancelled, meaning one dedicated team is working at one set.
Face masks are provided to all employees and are mandatory for those employees who voluntarily work together with models, hair- and make-up artists. The minimum distance between people is maintained at all times and cleaning and hygiene measures have been reinforced on site.