Zalando eröffnet #mymatch Powerhouse
WIEN, 18.05.2016 // Zalando eröffnet in Wien am 28. und 29. Mai 2016 das #MYMATCH Powerhouse, eine temporäre Pop-Up Location, die Showroom und Sportplatz zugleich ist.
Fitness Wear Inspiration und gratis Training Sessions
Zalando verwandelt das Atelierhaus der Akademie der bildenden Künste, ehemals Semperdepot, in das #MYMATCH Powerhouse. Passend zur aktuellen #MYMATCH Kampagne mit Topmodel Anna Ewers erwarten die Besucher zwei Tage voller Mode und Fitness. Sportfans und Fashionistas können im Powerhouse im doppelten Sinne ihr "Match" finden: Der Showroom bietet auf mehreren Etagen Inspiration zu den aktuellen Performance Wear Trends. Die Lieblingslooks kann man direkt vor Ort online shoppen. Zusätzlich können sich die Gäste in ihrem persönlichen Sport Match auspowern, bei gratis Trainingssessions mit den angesagtesten (F)It-Girls wie Choreographin Nikeata Thompson oder den Fitness und Fashion.
Bloggerinnen Caro Daur und DariaDaria u.v.m. Das Angebot reicht von Ashtanga Yoga über Cardio und Dance Workouts bis zu Ping-Pong und akrobatischen Parkour-Schnupperstunden. Zum Energie Auftanken gibt es eigens kreierte Power Food Snacks der beiden Foodblogger about that food und stefaniegoldmarie.
Die Teilnahme an den Trainingsessions ist gratis. Die Plätze sind limitiert, daher schnell anmelden. Hier gehts lang.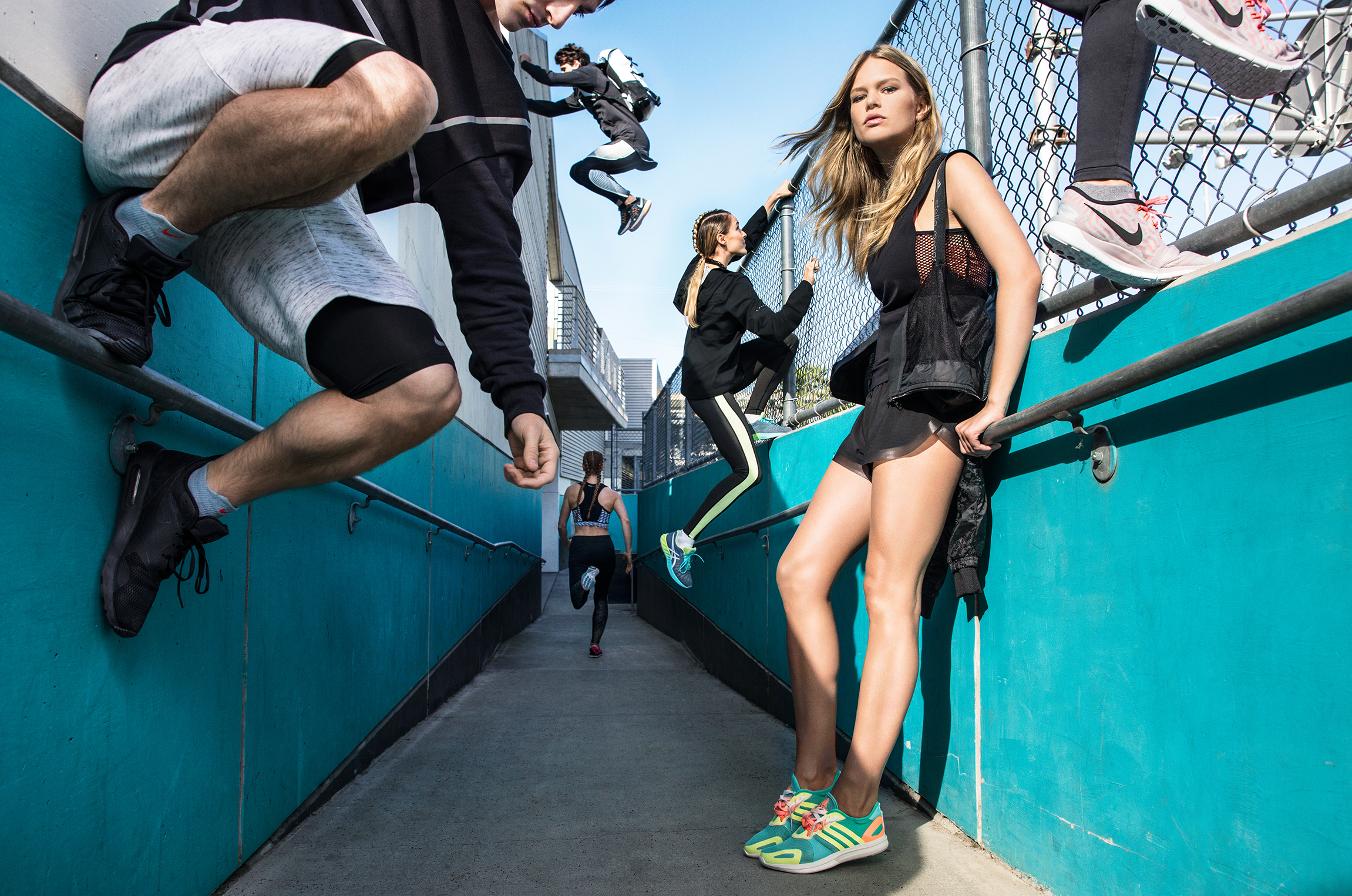 Samstag:
09.30 - 10.45 Uhr "Rise and Shine: Öffne dein Herz" Yoga mit melaniethue 75 min
11.00 -12.00 Uhr Freerunning Basics 60 min
12.30 - 13.30 Uhr #caroxHIIT mit Caro Daur 60 min
14.00 - 15.00 Uhr Dish Tennis Tournament 60 min
15.30 - 16.30 Uhr Urban Dance by Nikeata Thompson 60 min
17.00 - 18.00 Uhr Our Clean Journey to your beach body 60 min
Food by stefaniegoldmarie
Sonntag:
09.30 - 10.45 Uhr "Connect to your Core: Die Kraft des Zentrums" Yoga mit melaniethue 75 min
11.00 -12.00 Uhr Freerunning Basics 60 min
12.30 - 14.00 Uhr Superpower mit Klara Fuchs 90 min
14.30 - 16.00 Uhr Motion Revolution Bootcamp mit DariaDaria und Alex 90 min
16.30 - 17.30 Uhr Our clean Journey to your beach body 60 min
17.30 - 18.00 Uhr Dish Tennis Tournament 30 min
Food by about that food
ÜBER ZALANDO
Zalando ist einer der führenden Online-Modehändler in Europa. Das Berliner Unternehmen bietet Kunden eine umfassende Auswahl an Bekleidung, Schuhen und Accessoires für Damen, Herren und Kinder bei kostenfreiem Versand und Rückversand. Das Sortiment reicht von weltweit bekannten Marken über lokale und Fast-Fashion Brands bis hin zu selbst designten Private Labels. Die Zalando Shops sind lokal auf die Bedürfnisse der Kunden in 15 verschiedenen europäischen Märkten zugeschnitten: Belgien, Deutschland, Dänemark, Finnland, Frankreich, Italien, Luxemburg, Niederlande, Norwegen, Österreich, Polen, Schweden, Schweiz, Spanien und das Vereinigte Königsreich. Zalandos Logistiknetzwerk mit drei zentralen Logistikzentren in Deutschland ermöglicht die effiziente Versorgung aller Kunden in ganz Europa. Wir sind überzeugt, dass der Dreiklang aus Mode, Technologie und Logistik unseren Kunden und Markenpartnern einen Mehrwert bietet. Die internationalen Zalando Shops verzeichnen monatlich mehr als 100 Millionen Besuche, von denen bereits mehr als 43 Prozent von mobilen Endgeräten kommen (Stand: 30. September 2014). Das Unternehmen zählt nur sechs Jahre nach Unternehmensgründung bereits 14,1 Millionen aktive Kunden und konnte das Umsatzvolumen in den letzten 12 Monaten vor dem 30. September 2014 auf 2,1 Milliarden Euro steigern.