2021 brand opportunities: Optimize your marketing strategy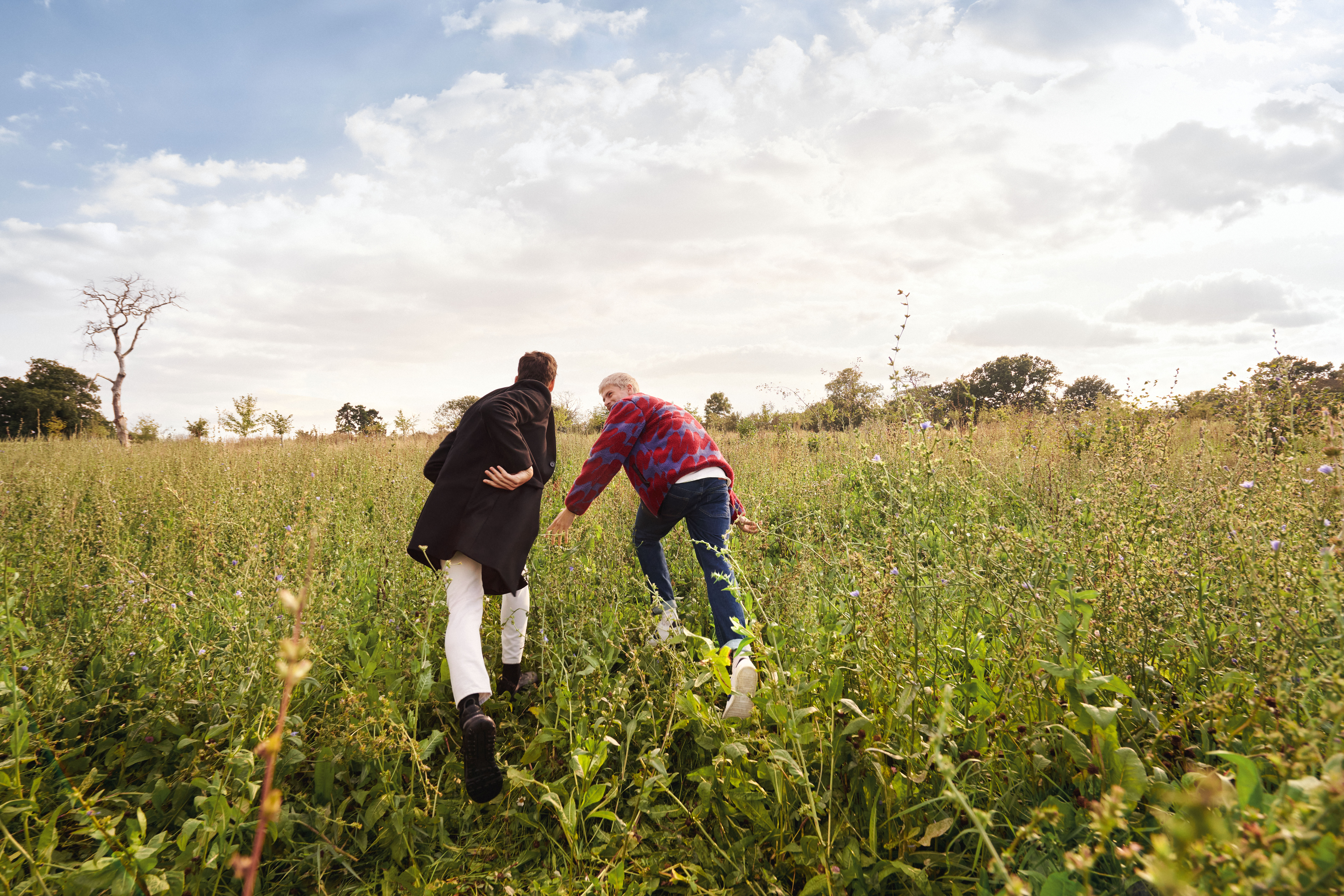 Zalando's marketing approach in 2021 for partner brands is founded on consumer insights. What is important to our audience is important to us. Consumer insights inform how we keep our brand relevant and engaging, and how we build brand love. In this article, we'll dive right into how we're integrating Zalando's 2021 marketing strategy with concrete opportunities for partners. Scroll down for the deep-dive webinar.
Values-driven marketing
2020 was a humbling year for prediction-makers, teaching us the importance of reacting quickly to unforeseen change. So how has the pandemic reset priorities and encouraged brands and consumers alike to reimagine a more optimistic future? And more specifically, how will these shifts affect marketing in the months to come? At Zalando, now more than ever we are letting our audience guide us by using the insights of what motivates them as our guiding force, creating stories that people care about and delivering initiatives that actually make people stop, watch and start a conversation.
Zalando's 2021 Brand and Marketing direction
We're focusing on the following foundations in 2021 in order to maximize customer engagement and to truly foster brand love - for your brand as well as Zalando as a whole. 
1: We don't speak to users, we engage with them. We do this by sharing authentic fashion stories that are social-first, human insight-based, talkworthy and engaging. 
2: We are committed to winning the hearts and minds of our users. To do this we have created brand fundamentals which serve as the foundation for delivering a values-driven, consistent and, ultimately, loved brand.
3: When users love us as a brand, they are more likely to engage with us, talk about us, shop with us and stay with us. We have developed a new KPIs framework to support this and some new metrics, including a Brand Love Index, Brand Heat and testing steering investments towards more engagement-led key events.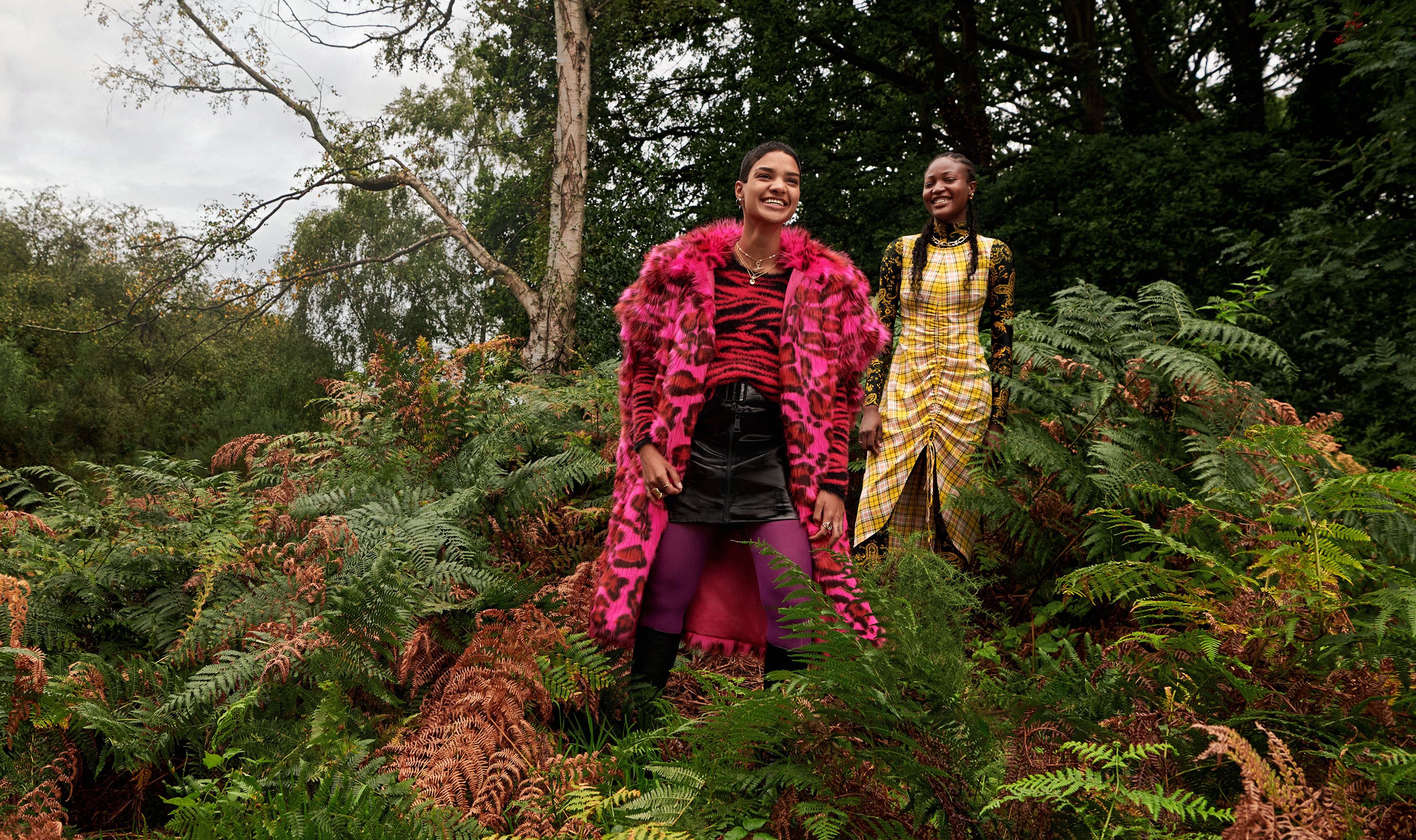 How you can ensure marketing success in 2021
First thing's first, we know our customers and how they behave, and we tailor your marketing campaigns to these audiences to generate brand love! We aim to create impact for your brand along the entire user journey and across various touchpoints: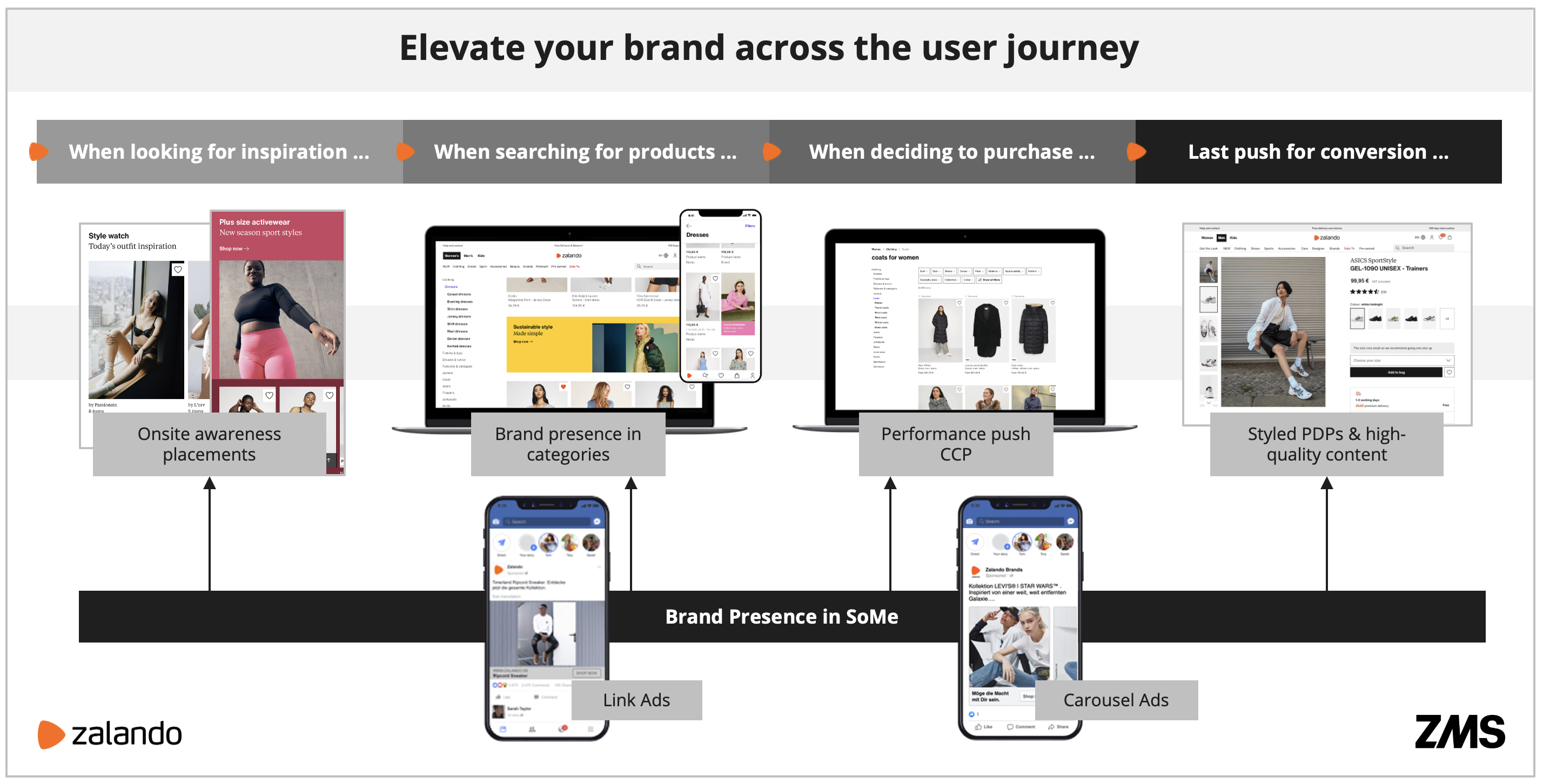 In 2021, we will release a full suite of marketing opportunities so you can elevate your brands at the most relevant moments to:
Increase your brand visibility & performance
Unlock organic visibility within Zalando
Communicate your message to the right audiences
Sounds good? For an in-depth look at what 2021 has in store for online fashion marketing, watch the webinar below: