Multi-channel for the good of all
Jan Bartels, Senior Vice President Customer Fulfillment, talks with us about our first multi-channel pilot with adidas
Ordered from adidas, delivered by Zalando: In Paris, we have partnered up with our long-term partner, adidas, to run a pilot during which we will deliver adidas articles on a same or next-day basis to adidas customers in Paris from our logistics center in Moissy-Cramayel. What makes this pilot so unique? For the first time, customer orders won't just come from zalando.fr, but also from adidas.fr. This pilot marks a fundamental milestone on our journey to becoming a fashion platform by fulfilling orders from outside the Zalando shop for the first time. With this multi-channel approach, we aim to deepen customer relationships, while at the same time enabling brand partners to leverage an even more stock-efficient way to connect to the Zalando platform than ever before.
In conversation with Jan Bartels, we dive deeper into this innovative multi-channel fulfillment pilot, which marks a milestone in our platform journey.
Jan, we have recently launched a unique Premium Delivery pilot in Paris. Can you give us an overview of it?
We have been building out our logistics platform for quite a while, which includes services and capabilities that are needed to run future-focused fashion fulfillment – now we are opening that platform to our partners even further. One topic that we have been pushing quite strongly over the last few years is Premium Delivery, whereby customers receive deliveries on a same-day or next-day basis. We started with Premium Delivery in Germany, rolling it out to more than 20 cities, and now we have also launched in France. In August we have started our recent multi-channel pilot for adidas in Paris. By opening up our warehouse in which adidas stores their products, adidas can leverage our Premium Delivery network in Paris to offer fast fulfillment to their adidas.fr customers.
The one thing that is really unique to this pilot, is that the orders have not been placed on Zalando but on our partner's e-commerce site. Given the time of placing the order, customers can now choose Premium Delivery and receive their parcel either on the same or next evening between 7-9 pm. For this pilot, we stored specific adidas assortment in our warehouse near Paris, which allows for seamless processes, making the stock much more fluid – a significant benefit going forward in the fashion fulfillment world.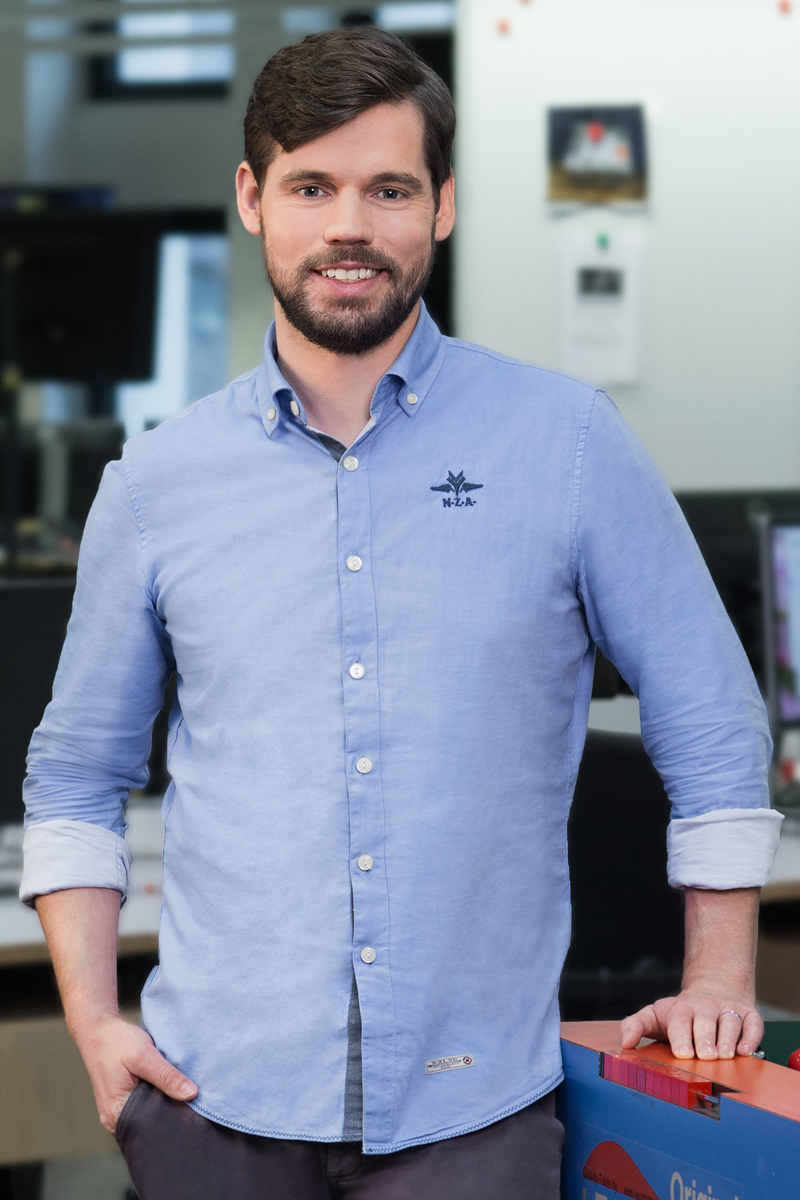 For now, the pilot is only live in Paris, correct? Why there?
There are huge benefits for us in doing it together with adidas in Paris. Mainly, because it is a key European location. We benefit from increased volumes by adding adidas stock to the mix, as Paris is quite a huge delivery area and we can increase delivery density by combining our volume with orders from adidas. Therefore, we can now offer Premium Delivery to customers who, due to infrastructure challenges, had not yet been able to avail of the service.
If successful, could you imagine expanding to further locations, and including more partners?
Yes, for sure, but in the long run only with partners who also use ZFS. We don't want to become a third-party logistics provider who is just delivering. We want to use the stock that we already have in our warehouses more efficiently, via the Zalando site as well as with other channels, be it a brand's own e-commerce or a third-party channel.
By opening up our strong European logistics network to our partners, they benefit from our logistics expertise, and we both benefit from increased stock efficiency."

Jan Bartels, Senior Vice President Customer Fulfillment
One of your team's KPIs is basket size. If Premium Delivery fuels overall order frequency, is there a risk it might lower basket sizes?
So far, basket size has been stable, and instead, we have actually experienced a decrease in return rates. If you get something same-day, you are less likely to return it. We've observed that the longer it takes for you to get a parcel, the higher the likelihood is that you will return it. Fast delivery offers are one measure we are taking, along with others such as MOV and Zalando Plus, to help drive customer satisfaction and deepen customer relationships.
In terms of enabling Premium Delivery, who are your partners? And does this affect our relationship with the big carriers who we still use to fulfill the majority of our order deliveries?
The relationship there has not been affected since we have been in close dialogue with our carrier partners to find out if same-day or next-day deliveries could also be covered by them. Looking at our options, we then saw that we can be more flexible and have later cut-off times when working with smaller carriers as it gives us more control over the fulfillment process. For example, we can organize the sorting of the parcels on our own before delivering them directly to the customer, while with the big carriers we normally have to take the parcels to their sorting hubs first.
Alright, last question: what are your roll-out plans to other brand partners?
This pilot is only one of many steps into our platform journey. After its planned run-time of 6-12 months, we will evaluate the pilot results together with adidas and go from there, focusing any roll-out ambitions on our ZFS partners first and foremost. We see a great deal of potential to test the multi-channel approach with further brands that already store their assortment at our warehouses.
By opening up our strong European logistics network to our partners, they benefit from our logistics expertise, and we both benefit from increased stock efficiency. We have observed that when same or next-day delivery is available, order frequency increases and return rates are reduced, a positive sign that we are deepening our understanding of, and relationship to customers. We are looking forward to consistently solving challenges for and with our partners, and further improving our customers' experience – multi-channel being one way in which we will do this in the future.