From Shop Floor to Management
Kevin Velle, Zalando Department Manager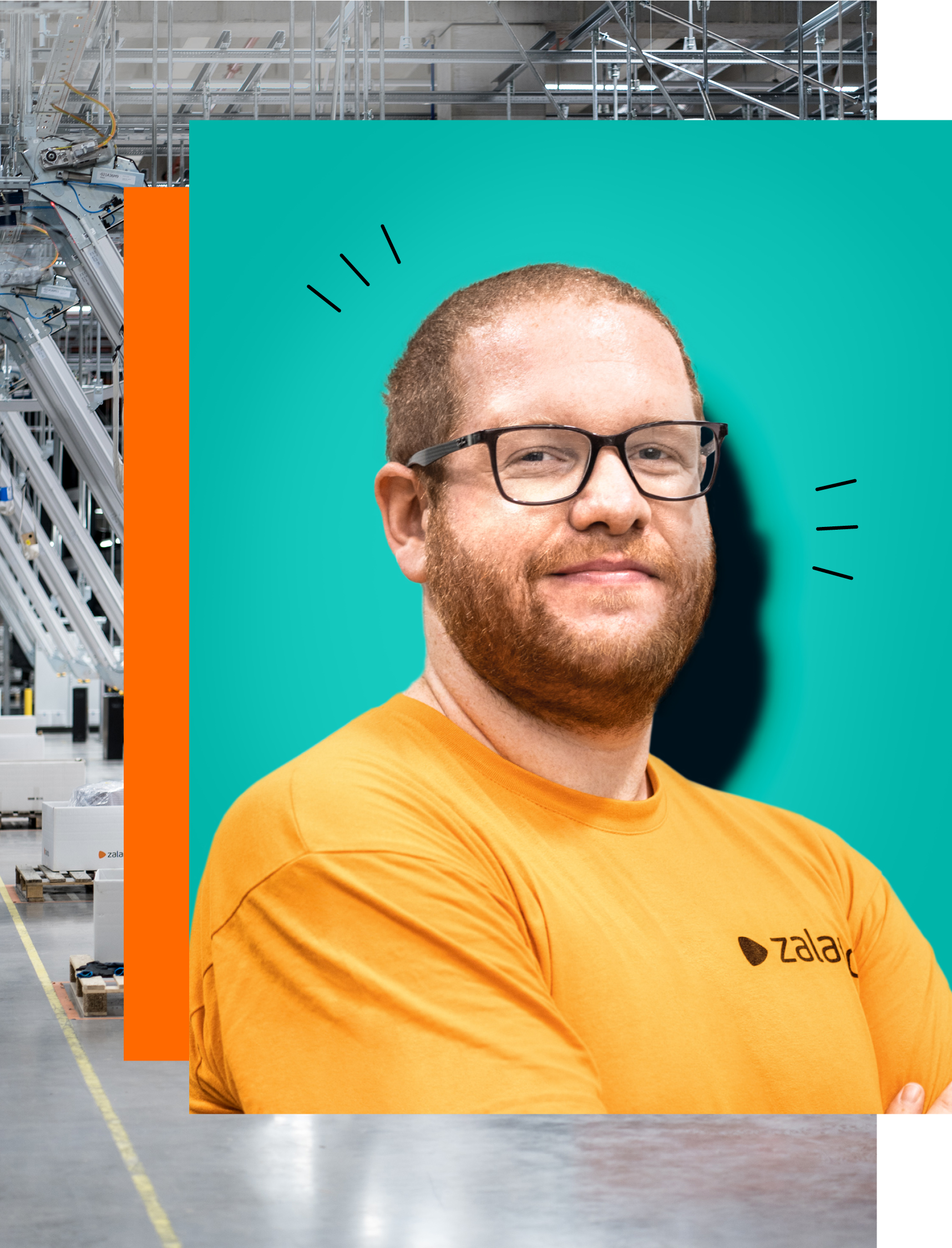 When Kevin Velle first approached a Zalando recruitment officer at a job fair in 2017, he had little idea of the journey on which he was about to embark. However, recently returned from his honeymoon and ready to move on from his previous job (producing vinegar!), he was determined to make a change. Three years later he has embraced training to develop his skills and been promoted several times — most recently to Department Manager, leading a team of more than 250 people.

Kevin's journey started at a job fair in Marckolsheim, a commune in the Alsace region of France, near where he lived. Encouraged by his wife, he approached the Zalando representatives and asked whether his skills as a production manager may be useful in a fast-growing digital environment. 

"I did not have much hope because my German language was only at a very basic level," he says. "However, I told them that I had grown up in Belgium, able to speak French and Dutch, and that I was willing to work hard to learn German as quickly as possible."
The Zalando representatives were impressed by Kevin's enthusiasm and offered him a job in the company's warehouse in Lahr, helping fulfil orders that came in through the website. The work went well, and just five months later Kevin's manager asked whether he would like to take on more responsibility, working as a problem solver in logistics. 

"I loved that job," says Kevin. "There is a lot of satisfaction to be gained from solving daily problems and helping operations run smoothly." 

As the Zalando business continued to expand, Kevin's responsibilities grew and the logistical challenges he faced became more complex. Before long, he was asked whether he was interested in becoming a team leader.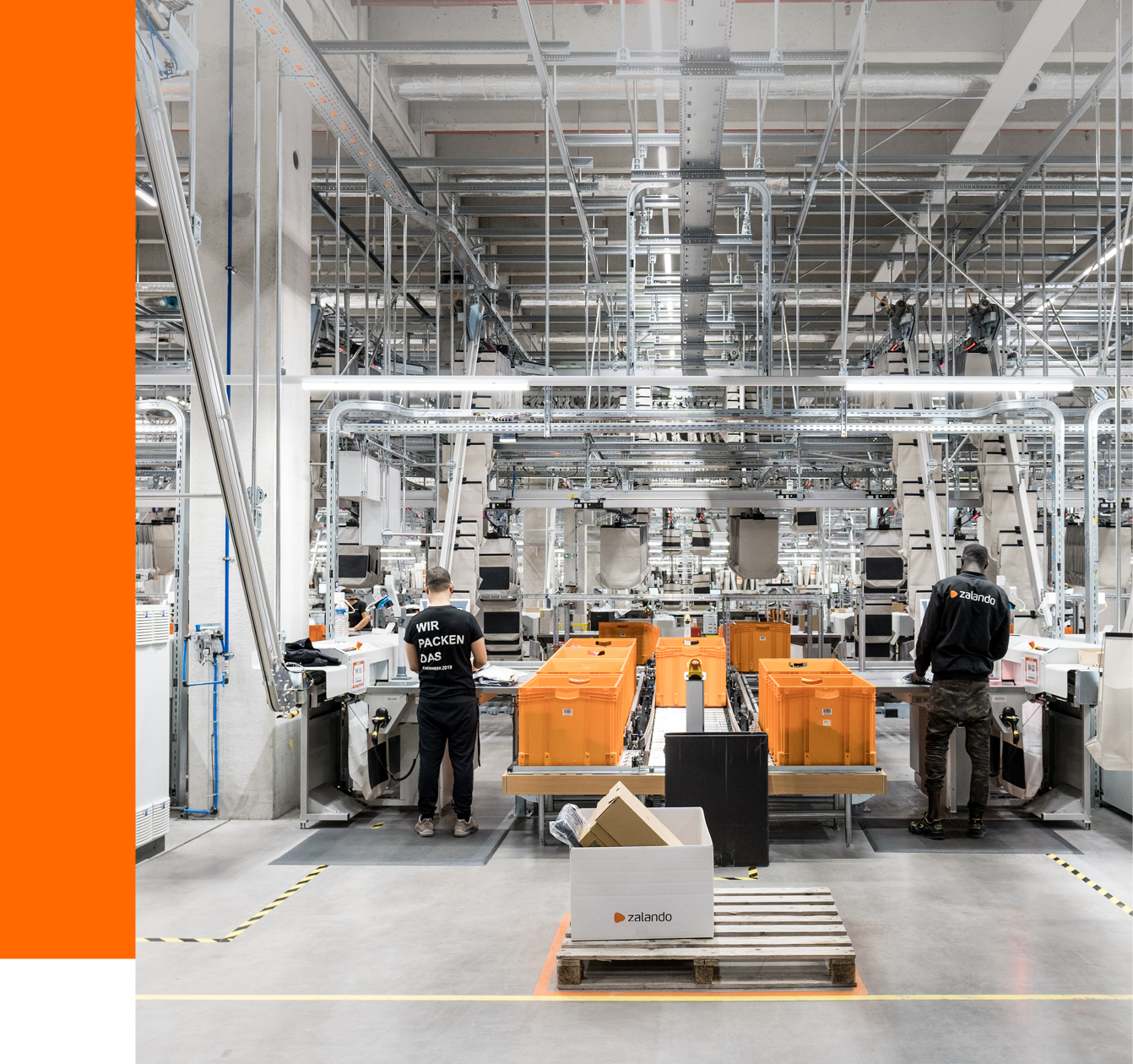 "I said I didn't know if I had the language skills, as I knew I would need to provide feedback to other employees," he says. "I said I would need to improve my German." 

Facilitated by Zalando, Kevin attended language classes before and after his shifts. He also worked at home, using a language app on his phone to practice. After three months, he felt he had achieved the necessary level to take on the new role. A year of hard work followed, in which Kevin collaborated closely with his colleagues and got to know the operational side of the business better.

"At the beginning of 2019, the business was growing fast. The warehouse was getting bigger and more employees were joining, which of course also led to more logistical challenges. We were seeing high numbers of 'clarification cases' that need to be resolved. Around that time, my boss asked whether I would like to become a team leader for problem solving — which was a step up for me and a significant challenge given the expansion of the business."
To prepare for the new role, Kevin visited a new Zalando facility in Mönchengladbach, spending a week training alongside his colleagues and learning the ropes. "The skills I learned gave me the confidence and the technical knowledge that I needed."

Some months later, he approached his manager and asked whether he could take on even more responsibility. "She told me that there was nothing more under my current position, but I could try to get a promotion to Department Manager." To take the next step, Kevin was required to study hard, not only to improve his language skills but also to develop his leadership skills and understand an expanding number of technical requirements. He took on new training modules and exams, adding to the skills he had learned on the job.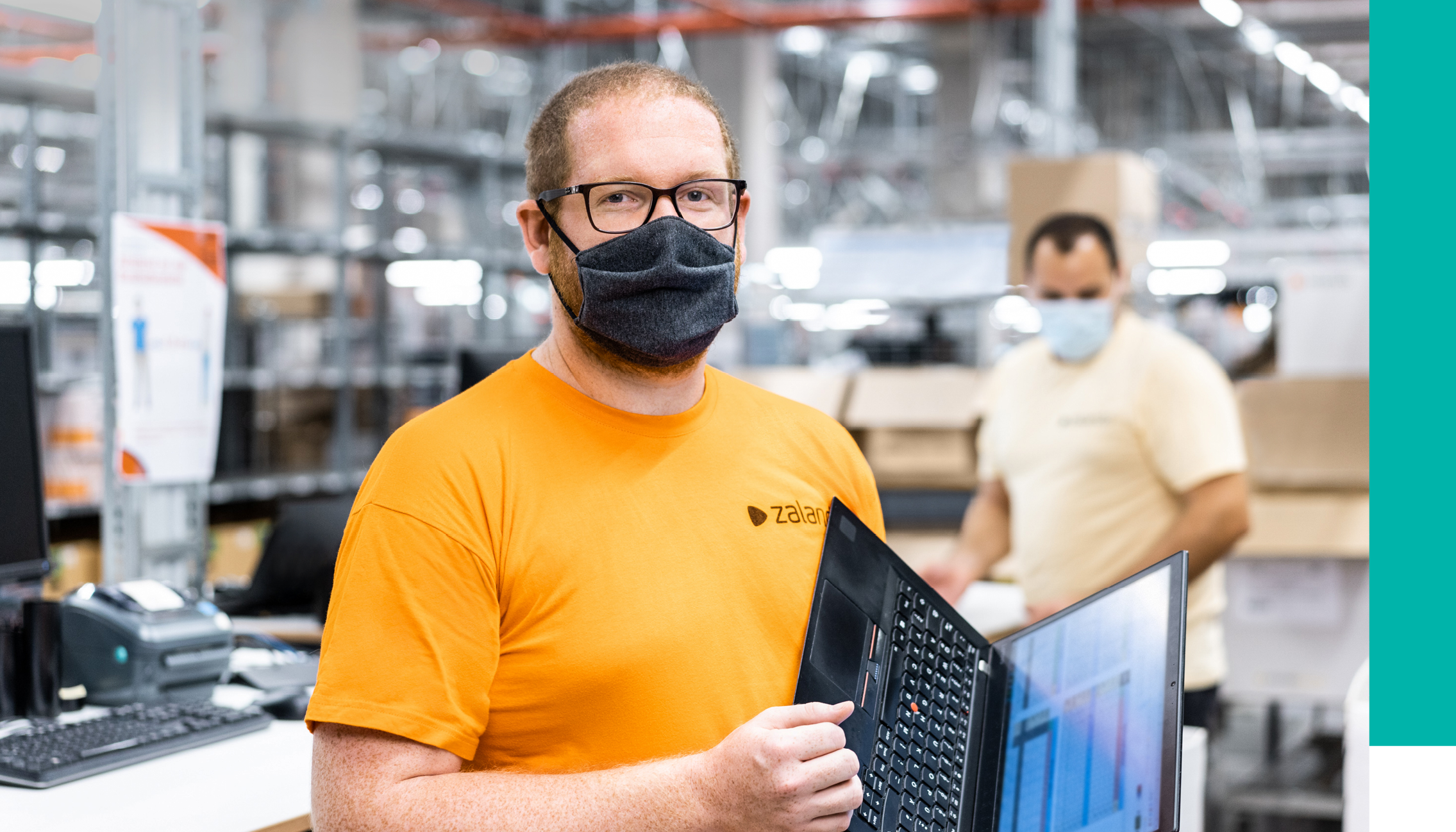 "It was tough, but I had given myself a goal and I wanted to achieve it," Kevin said. "I knew that I was taking a risk, and that there was a chance of failure, but the lesson for me was that if you are serious about training and work hard you can get to where you want to be."

Kevin's experience at Zalando has taught him that employees can fulfill their potential through skills development. 

"One of the most significant benefits of working for Zalando is the training that is available," he says. "You can find courses to suit you, and then just go ahead and book them. At one point I was doing two or three hours training a day. It was hard, but it enabled me to get to where I am now and I hope it will also benefit Zalando as I have gained the skills that the company will need in the future."