Defining Sustainable Fashion
The challenge and ambition behind enabling customers to make more sustainable choices
We know that our customers are increasingly shopping based on their values, but struggle to find the right information to help them to make more sustainable choices. Despite increasing awareness, through our Attitude-Behavior Gap Report we found out that every second consumer does not understand what sustainability means in a fashion context. Three out of five consumers think it is important to make sustainable fashion easier to understand.

The underlying challenge is that there is no industry-wide definition of what makes a product "sustainable". Thus, brands and retailers like Zalando need to rely on the wide range of third-party certifications and industry standards to enable customers to make the choices they are increasingly looking to make. To solve this challenge we are working closely with partners such as the Sustainable Apparel Coalition on the development of an industry-wide definition for how to measure environmental and social impacts of products in order to drive reductions and for how to communicate sustainability within the apparel industry. This will help us provide trusted and comparable information to our customers. 
Our Target
By 2023, we generate 25% of our GMV (Gross Merchandise Volume) with more sustainable products.
Why does Zalando have its own sustainability flag and criteria for more sustainable fashion?
As a customer-centric company we believe in the progress we can collectively achieve by offering products with lower impacts on people and the planet. Based on the materials and processes used, and by enabling customers to live their values when making these purchases. That's why – in the absence of a global definition – we are already taking action by highlighting the benefits of our growing assortment of more sustainable fashion. For this we use the backing of third-party certifications and standards that tell, among other things, that organic cotton has a lower impact than conventional cotton. We aim to make this impact as transparent as possible to our customers along the customer journey.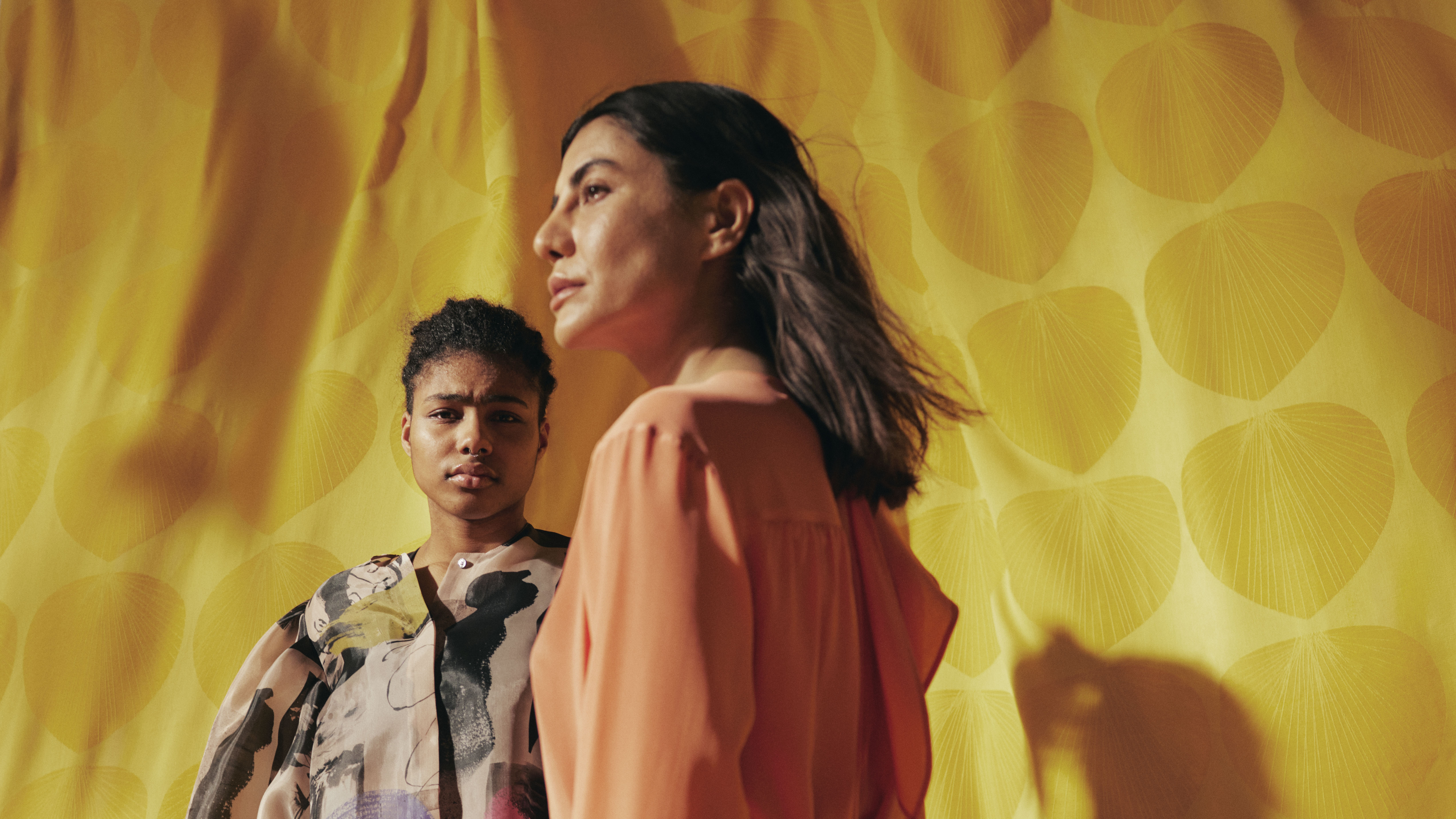 What qualifies a product to be flagged with "sustainability" on Zalando?
The flagged products have at least one sustainability attribute that fulfills Zalando's required criteria. The criteria cover the use of more sustainable materials and processes based on the Sustainable Apparel Coalition's Higg Materials Sustainability Index and Textile Exchange's Preferred Fiber and Materials List, as well as minimum content requirements for those materials (e.g. a cotton t-shirt needs to contain at least 50% organic cotton). The accepted materials and processes are certified to third-party environmental, animal welfare and social standards. The full list of criteria can be found in our Fashion Store. This product-specific sustainability information is collected from the brand during the order process along with other important data like material, care and size. We conduct weekly verifications of third-party brand certifications.
How does Zalando ensure its sustainability criteria are ambitious enough?
We review our criteria on an annual basis to drive positive change, scale innovation and challenge ourselves and our partner brands to transition to more sustainable assortments. That being said, we also take into account the availability of the material or process and readiness of the market. This year we have, amongst others, introduced additional certifications such as Cradle to Cradle Certified®, removed previously accepted materials such as conventional linen/hemp/jute, and increased minimum content requirements for recycled materials from 20% to 30%. 
Why does Zalando show its own logos in addition to third-party certifications?
Third-party certifications (such as GOTS, GRS, RWS, etc.) have their own labelling rules that prevent retailers like Zalando from displaying third-party certifications unless the brand itself carries the same certification as its products. Smaller brand partners, in particular, struggle with the high costs and time required to obtain brand-level certifications. Instead, they use certified materials (a t-shirt made with GOTS organic cotton, but the brand is not certified to this standard). To help our partners bridge this gap and continue to provide this important information for our customers, we have developed our own logos, through which the use of certified materials and processes (e.g. organic, recycled, etc.) can be identified.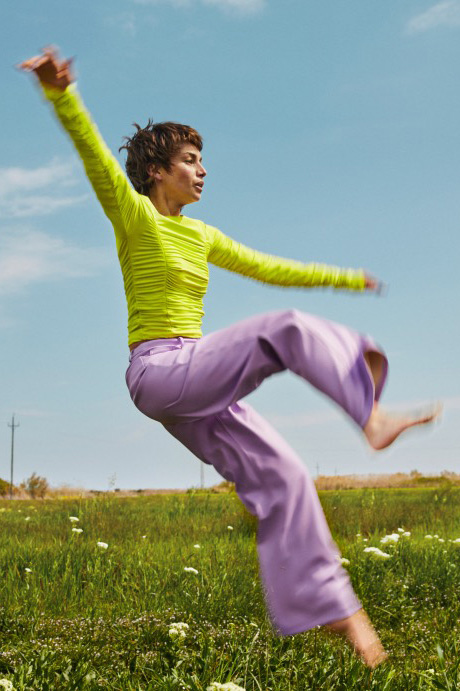 Why are products from fast-fashion brands carrying the sustainability flag?
Currently, we highlight more sustainable options on a product-level, not brand-level. Therefore, if a brand uses more sustainable materials or practices for certain products these products are being flagged on the basis of our sustainability criteria. In the future we want to be able to display comparability of brands which is why we are working with the Sustainable Apparel Coalition (SAC) on assessing sustainability at brand level and how we can make this information visible to customers. Above all, we have clear Ethical Standards with minimum requirements set out in our Code of Conduct and our Sustainable Sourcing Policy that all brands selling on Zalando need to meet. We check compliance with our standards via our mandatory sustainability brand assessment.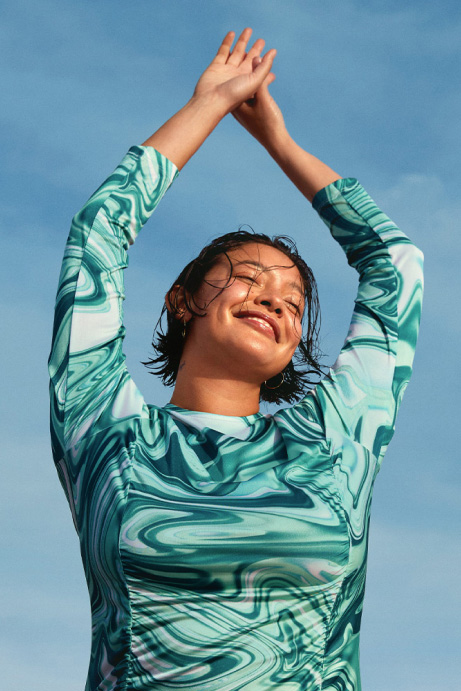 How do customers currently find more sustainable fashion on Zalando?
For an easy browsing experience in our Fashion Store, our customers can use the sustainability filter and look out for the sustainability flag on products. The flagged products have at least one sustainability attribute compared to a conventional product of the same type – for example an organic cotton t-shirt compared to a cotton t-shirt. Moving a level deeper to the product detail page, customers can learn more about the attribute which makes the product more sustainable and the corresponding criteria that is required. 
What has changed with the new values-based browsing experience?
To help customers understand and engage with our sustainability assortment more easily, we now provide illustrations and engaging copy in addition to the sustainability flag. This educational experience displays the sustainability assortment corresponding to the values that our customers care about: Water Conservation, Worker Wellbeing, Reusing Materials, Animal Welfare, Reducing Emissions and Extending the Life of Fashion. For this new browsing experience we have mapped our existing sustainability criteria to these impact areas and give our customers the opportunity to learn more about the different impact areas along the customer journey. This is not a perfect solution, but it is our next step in helping our customers to understand more sustainable fashion better and make more informed choices. 
What are Zalando's plans for the future?
Using our position as a platform that reaches more than 46 million customers and more than 4,500 brands, we want to lead this change and help to solve the problem of a missing common definition of sustainable fashion. We have made first steps towards more impact-based communication with the introduction of our values-based browsing experience. We will continue to focus our efforts on providing comparability of sustainability performance of the products and brands on our platform. As we get access to more and more data, we will be able to display quantifiable and comparable impacts of products. We work closely with the SAC and Higg who offer a number of tools and resources to evaluate the sustainability of products, manufacturers and brands. We have deeply engaged in the Higg Index Transparency Program to work on providing trusted and comparable information across platforms and brands and plan to implement a version of these sustainability profiles within the next year. The program shows the environmental impact of a product across categories such as water use, greenhouse gas emissions, and use of fossil fuels.

Our ultimate aim is to connect the scientific side of sustainability with experiences that bring joy, so that we can drive environmental footprint reductions and behavioral change at scale. This is a long-term project, and our current methods are the path to get there.