Defining Sustainable Fashion
Zalando makes it easy for customers to discover and shop more sustainable fashion
When it comes to sustainability, our customers share our values. Today, nine out of ten Generation Z customers believe that companies have a responsibility to address environmental and social issues, and one in four Zalando customers consider sustainability when making a purchasing decision. In 2020, almost 50 percent of our customers bought at least one product carrying the sustainability flag.
However, we still face obstacles. There is no industry-wide definition of what constitutes sustainable fashion. This lack of a global standard results in brands and retailers using broad and often conflicting language, which leads to customer confusion. As Europe's leading platform for fashion and lifestyle offering more than 700,000 products from more than 3,500 brands, we want to lead the industry toward one common standard for sustainability. In the meantime, we are taking bold action to ensure that we highlight the different benefits of our growing sustainability assortment and make it easy for customers to make more sustainable purchasing decisions.
Our Target
By 2023, we aim to generate 25 percent of our GMV (Gross Merchandise Volume) with more sustainable products.
To reach this goal, we will make sustainable fashion more visible on our website through our sustainability flag and dedicated awareness campaigns. Our sustainability flag highlights criteria based on industry best practice and third party standards, which we constantly reevaluate and adapt to ensure they stay relevant for customers. As a platform, we make it easier for our customers to make more sustainable choices, by collaborating with brands, increasing our assortment and ultimately driving positive change in the fashion industry.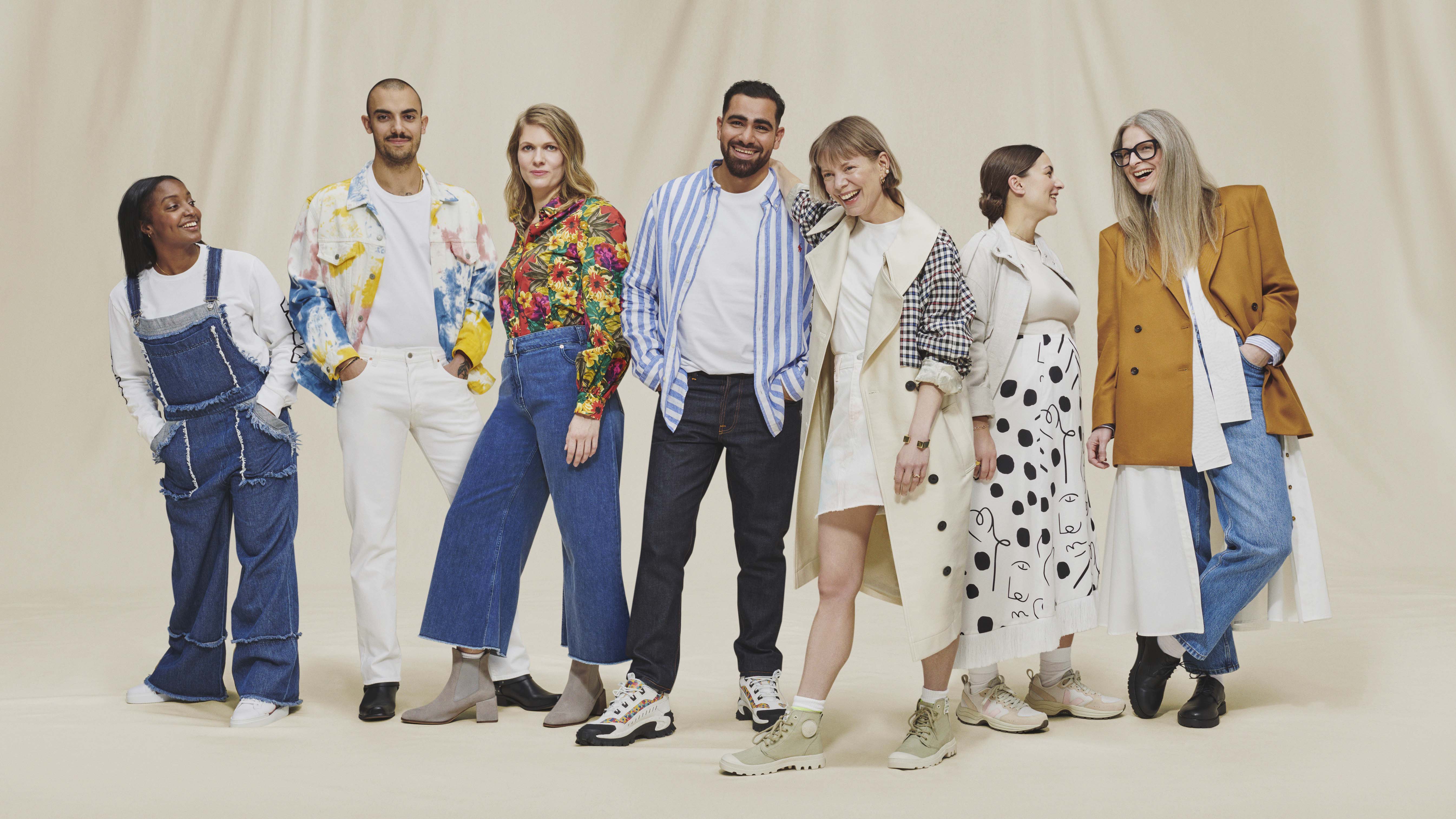 Our Sustainability Assortment
Zalando's sustainability assortment currently features more than 80,000 products, which make up around 16 percent of our GMV. We will likely see fluctuations in this share as we raise our standards and expand sustainability requirements to other parts of the business. These products carry our sustainability flag when they meet at least one of our sustainability criteria, covering social, environmental and animal welfare standards. Customers can find this information on our Hub Page for sustainability in the fashion store, or use the "Sustainability" filter at the top of the catalogue. Product credentials and sustainability benefits, including third-party certificates, are displayed on the product detail page, making the information accessible and transparent. We're proud to say that all products from our private label ZIGN have fulfilled our sustainability criteria since spring/summer 2020 and we are working to increase the share of more sustainable products across all our private labels.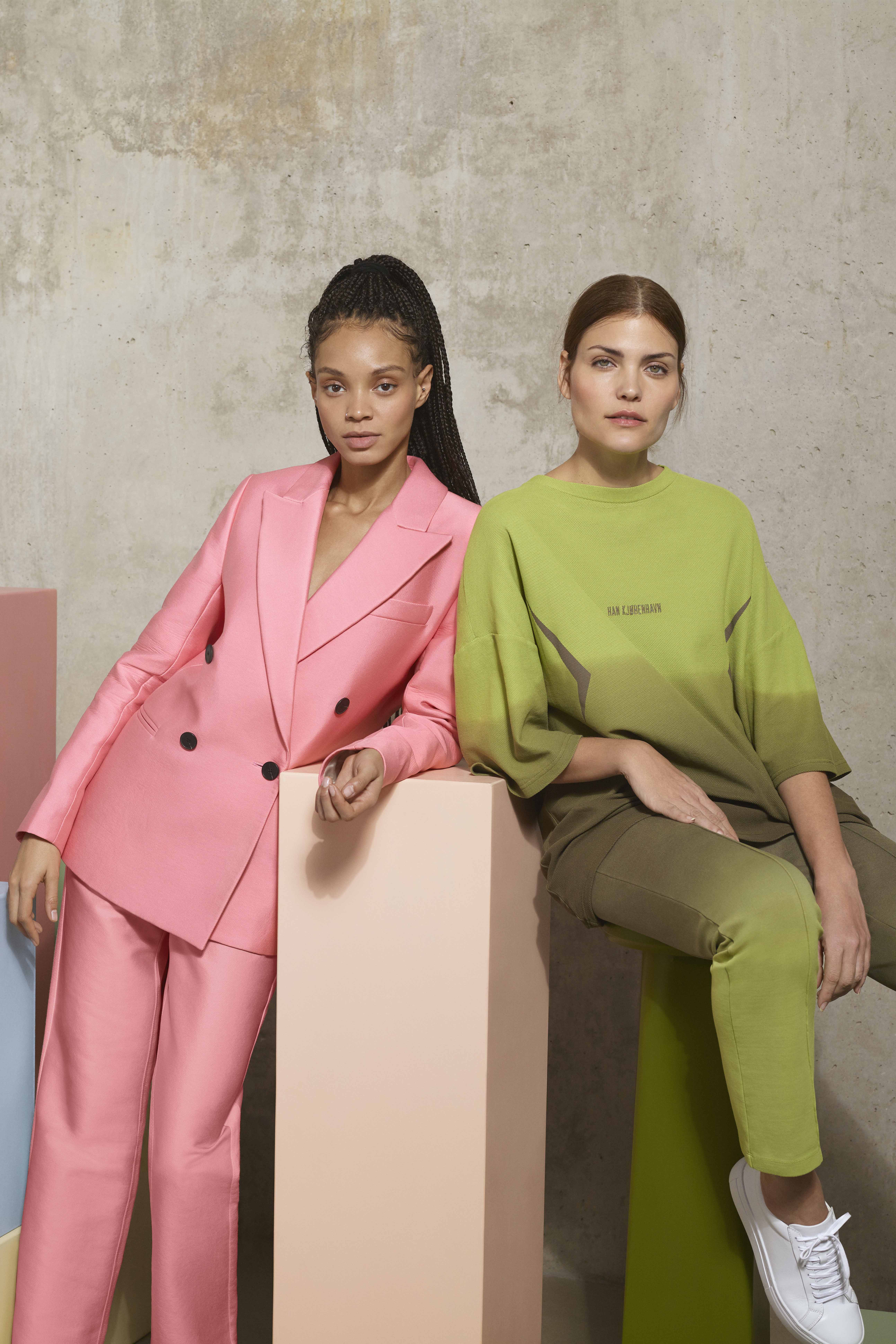 Our Sustainability Criteria
Our sustainability criteria are aligned with internationally recognized best practices in the fashion industry, including the Higg Materials Sustainability Index and Textile Exchange's Preferred Fibers and Materials list, addressing the most impactful stages of production, such as raw materials and manufacturing. Furthermore, as part of our efforts concerning animal welfare and biodiversity, we have banned the use of certain animal products, such as fur and mohair for all brands and have certified all our private labels to the Responsible Down Standard. You can learn more about our efforts in our Sustainable Sourcing Policy.

However, we know that this doesn't accurately reflect all aspects of sustainability, or the work that our brand partners are doing to drive positive impact in their supply chains. In addition to the criteria of our sustainability flag and to further drive positive impact, we are the first platform to have made sustainability assessments mandatory for all our brand partners. We push industry boundaries and drive the development and adoption of a global sustainability standard through our membership of the Sustainable Apparel Coalition (SAC). 

On a brand level, we are using the SAC's Brand & Retail Module (BRM) as a basis for a sustainability assessment and rolling it out step by step to brand partners in order to gather comparable sustainability data to better understand and act on the challenges faced by the industry. 

On a product level, we are testing the SAC's product tools for customer-facing communication on standardized sustainability measurements regarding each product's material composition.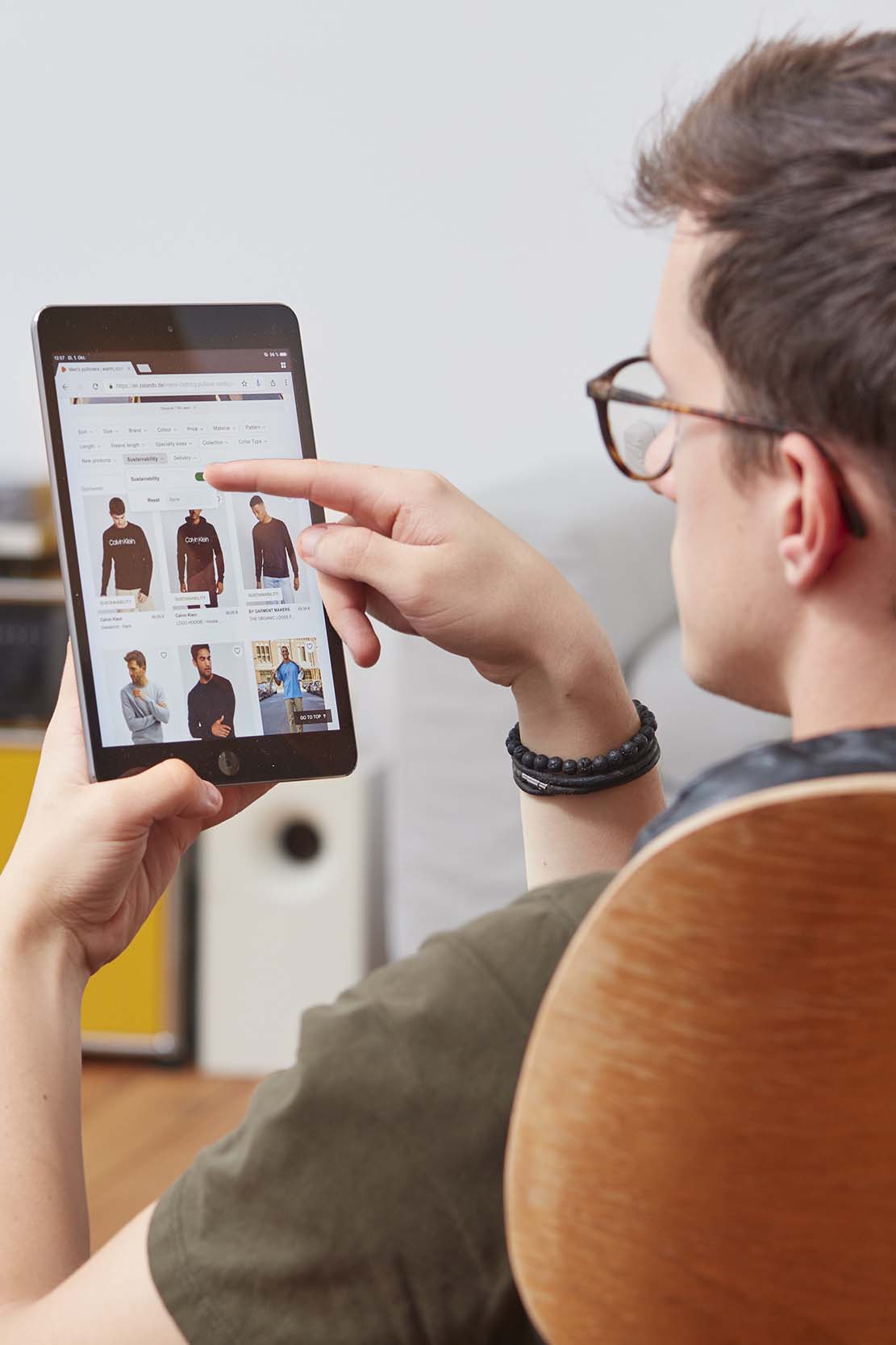 Making Sustainability Easy
With our sustainability assortment and underlying criteria, we have made great progress in recent years in displaying sustainability information to customers in order to help them make more sustainable purchasing decisions. Now, we want to go further by providing greater and more transparent information in a way that speaks to the customer's values and makes it effortless to understand what makes a product or a brand sustainable. 

While almost 60 percent of our customers agree that Zalando offers an extensive range of sustainable products, only 25 percent of non-customers are aware of this sustainability assortment.

As a platform with a reach of more than 38 million customers in Europe, we recognize our ability to accelerate a shift towards more sustainable behaviour by establishing an ongoing dialogue with our customers along the entire customer journey; from browsing a product in our shop to the end of its use. In doing so, we also aim to establish ourselves as a sustainable fashion platform with a net-positive impact for people and the planet.