Zircle – 
The Wardrobe of
The Future
Zalando's approach to making fashion more circular with Zircle
Zalando's approach to making fashion more circular with Zircle
A linear fashion system is not sustainable. Items are sold, worn, and – in the worst-case – put into landfills after the owner discards them. The fashion industry needs to make better use of the planet's scarce resources and apply the principles of circularity to fashion. There is a long way to go but we are determined to act fast and find ways of applying them to our business. Our do.MORE strategy commitment reflects that by 2023, we apply the principles of circularity and extend the life of at least 50 million fashion products.
Circularity in The Fashion Industry
Circularity in the fashion industry describes an economic system aimed at minimizing waste and making the most of resources. This approach is in contrast to the traditional linear fashion system, which has a linear "take, make, dispose" model of production. In a circular system, resource input, waste, and emissions are reduced by slowing, closing, and narrowing energy and material loops. This can be achieved, for example, through long-lasting design, repair, reuse, resale and recycling.

The Ellen MacArthur Foundation identifies the three principles of circularity as
Design out waste and pollution,
Keep products and materials in use and,
Regenerate natural systems.
Extending the Life of Fashion With Zircle
The scale and impact of our platform allows us to positively influence how our customers buy their clothes and care for them later. One solution Zalando has today that ties into a more circular approach to fashion is Zircle.
The free digital application, launched in July 2018, makes selling pre-owned clothes as easy as buying new ones and helps fashion-lovers get the most out of their clothes. Users can digitize their wardrobe to get an overview of everything they own, find and share inspiration, pick tomorrow's outfit and easily buy or sell clothes within the app. In both cases users have the option to either offer their items to the community or to Zalando, as well as to purchase from other users or the Zalando Fashion Store. All purchases are imported into the app automatically, so the customer's wardrobe is always updated. But Zircle goes further than a marketplace. It is a digital community for people who seek inspiration on how to reinvent their wardrobes by styling items in a new way or mixing existing items with pre-owned pieces from other users.
With Zircle we apply one of the principles of circularity: "keeping products and materials in use." By impacting post-production phases such as buying, wearing and end-of-life via (re-)selling or donation, Zircle can help extend the life of fashion products and adds a loop to the linear fashion system. Where customers might have discarded fashion items they didn't like anymore in the past, Zircle enables them to love their items for longer or to resell them so that someone else can wear them. By acquiring pre-owned clothes that otherwise might not have found a buyer to extend its life, Zalando ensures that more items get resold or repurposed. In our forecast for 2019, we will extend the life of more than one million fashion items with Zircle.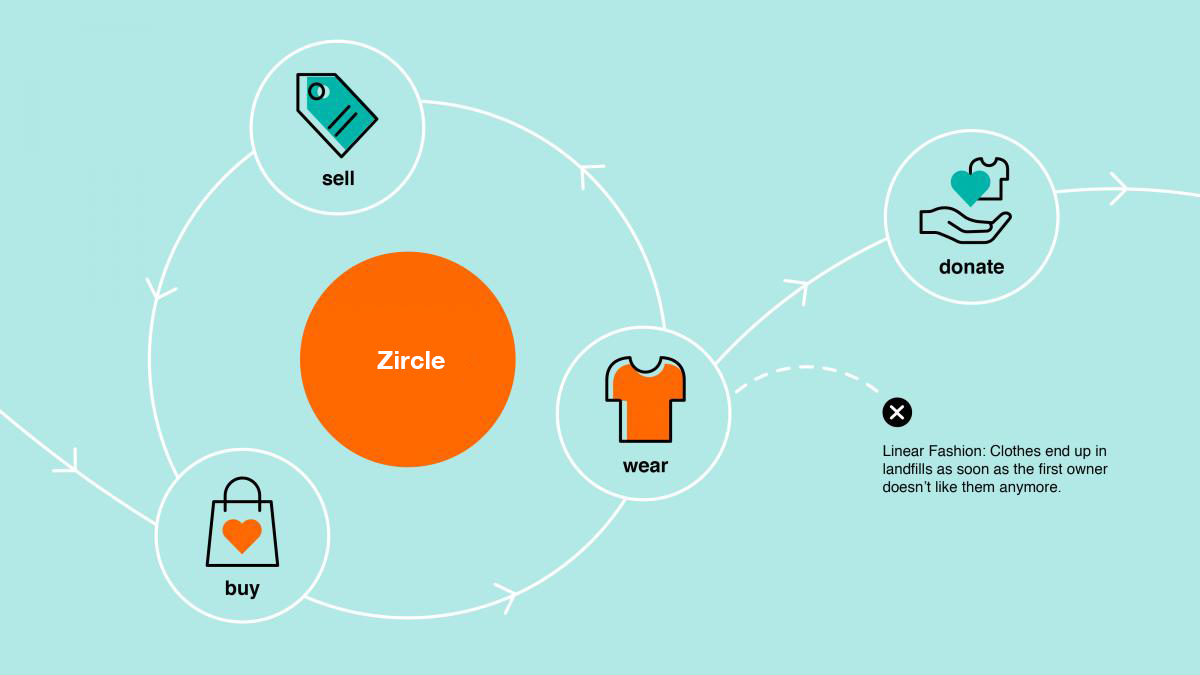 Zircle in Action
Option 1: Selling to Zalando
User uploads photos of pre-owned products and enters info about brand and condition of up to 20 items at a time. Zalando accepts items across all price points from over 2,500 brands, also names that we don't offer in the Fashion Store, without clear signs of wear or damage. Zalando checks the photos and immediately shows a total purchase price as well as the prices for each item.

User packs their pre-owned items and sends them to Zalando free of charge.

After scanning the items received, Zalando pays user in credits for the Zalando Fashion Store.

Zalando resells the acquired articles via online and offline channels throughout Europe. If an item was sent in that cannot be accepted, it will either be sent back to the user or donated.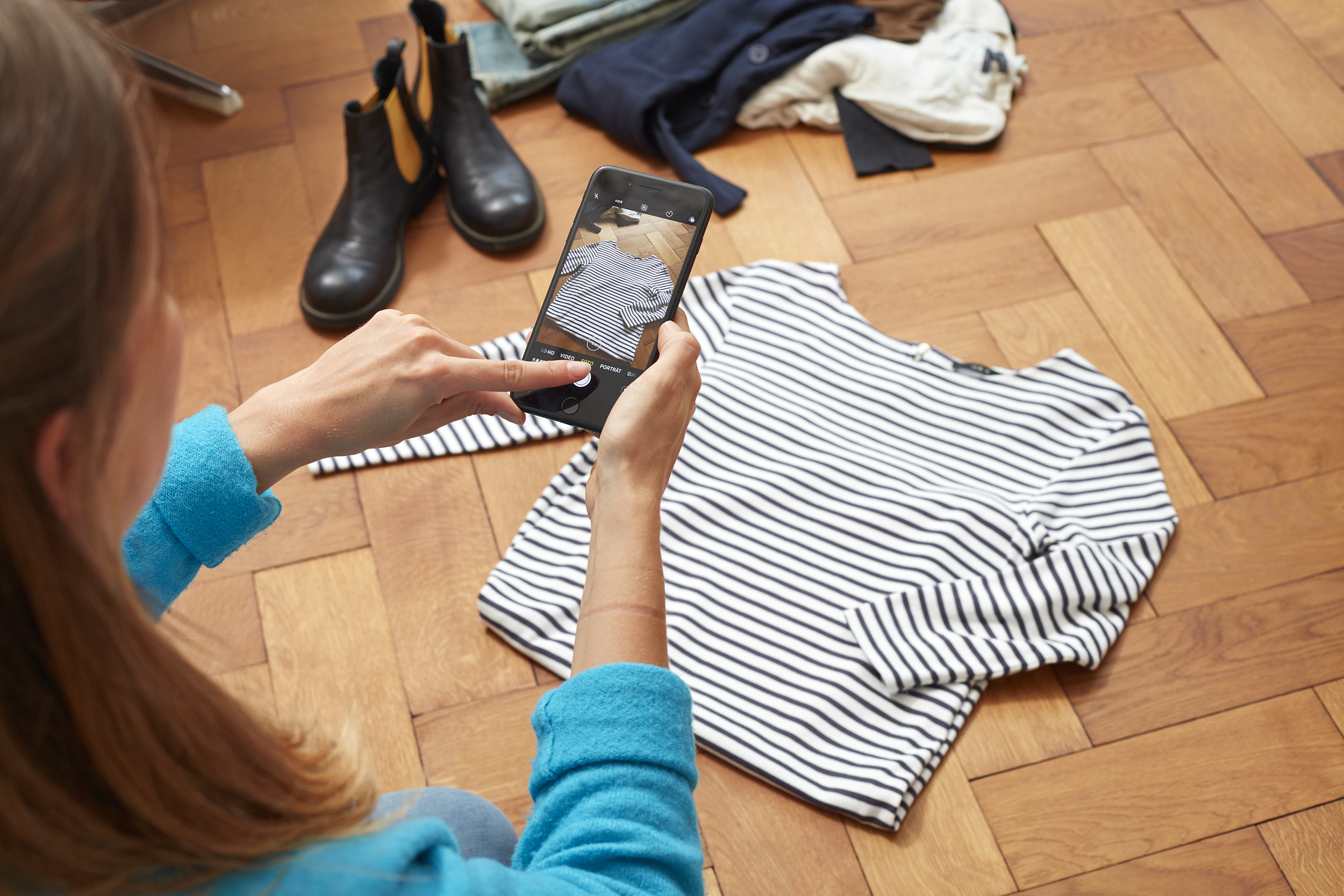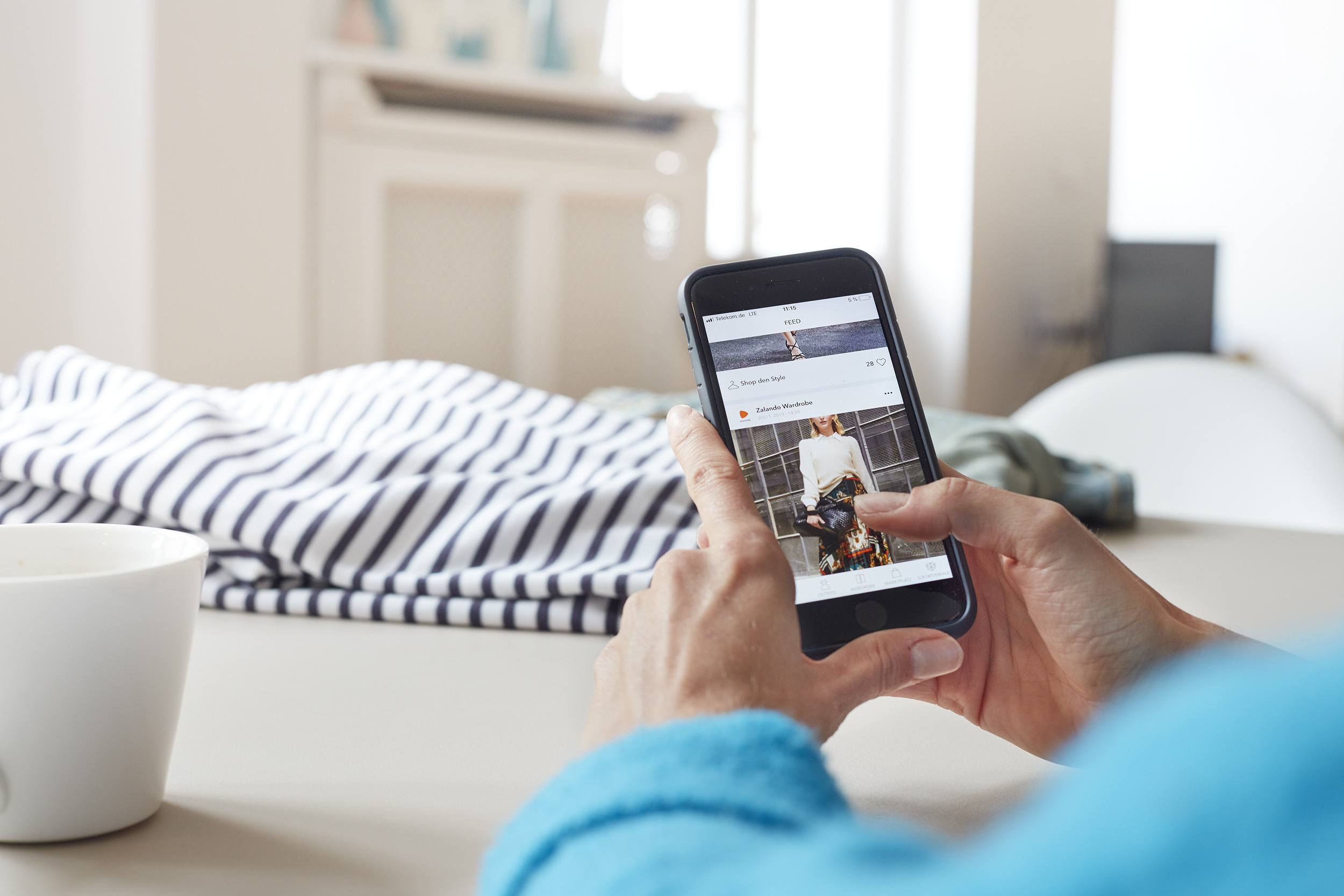 Option 2: Selling to the Community
User offers pre-owned items via Zircle's marketplace by uploading photos and product information and setting a desired price.

Through the integrated messenger, users can exchange information about items and negotiate prices.

When prospective buyer and seller agree, the seller ships the item and collects the money through their chosen payment option (paypal, bank transfer, cash, etc.) directly within the app.