Reforestation Project Between Land Life Company and Zalando Highlights do.MORE in Action
Sustainable collaboration shows no sign of slowing with well over 300,000 trees planned to be planted in Spain by the end of 2022
In 2019, Zalando kicked off its partnership with Land Life Company when Chief Commercial Officer (CCO), Rebekah Braswell spoke at our do.MORE strategy launch. Since then, the collaboration has resulted in the restoration of hectares of land in Spain, with lots more planting to look forward to. By the end of March 26,000 trees will have been planted. By the end of 2022, well over 300,000 trees: enough to cover almost 500 soccer fields. We connected with Rebekah and with Kate Heiny, Zalando Director Sustainability, to learn more.
Kate, this week, Zalando launched its first stand-alone Sustainability Progress Report. What's a personal highlight from the report?
Kate: We're really excited to share our first stand-alone Sustainability Progress Report and the highlights of what we achieved in 2020. It's hard to pick one single highlight. I'm encouraged by all the progress we've made this past year, but there's still more to do. The report also outlines our continued commitment to find industry-wide solutions and drive impact. So, I suppose a highlight would be how we're raising the bar even higher. For example, we've accelerated our efforts by raising our target of Gross Merchandise Volume (GMV) generated by the sale of more sustainable products from 20 to 25% by 2023.
And Rebekah, you're the CCO and a founding member of Land Life Company, "technology-driven reforestation at scale." Tell us about your mission.
Rebekah: Happy to! At Land Life Company, we believe there is no greater tool than a tree to remove carbon from the atmosphere, revitalize nature and tackle climate change. It is our mission to restore the world's 2 billion hectares of degraded land by planting trees and growing forests. By planting thousands of hectares of forest, we are able to remove significant amounts of carbon dioxide from the atmosphere, while boosting biodiversity and rebuilding habitats at the same time.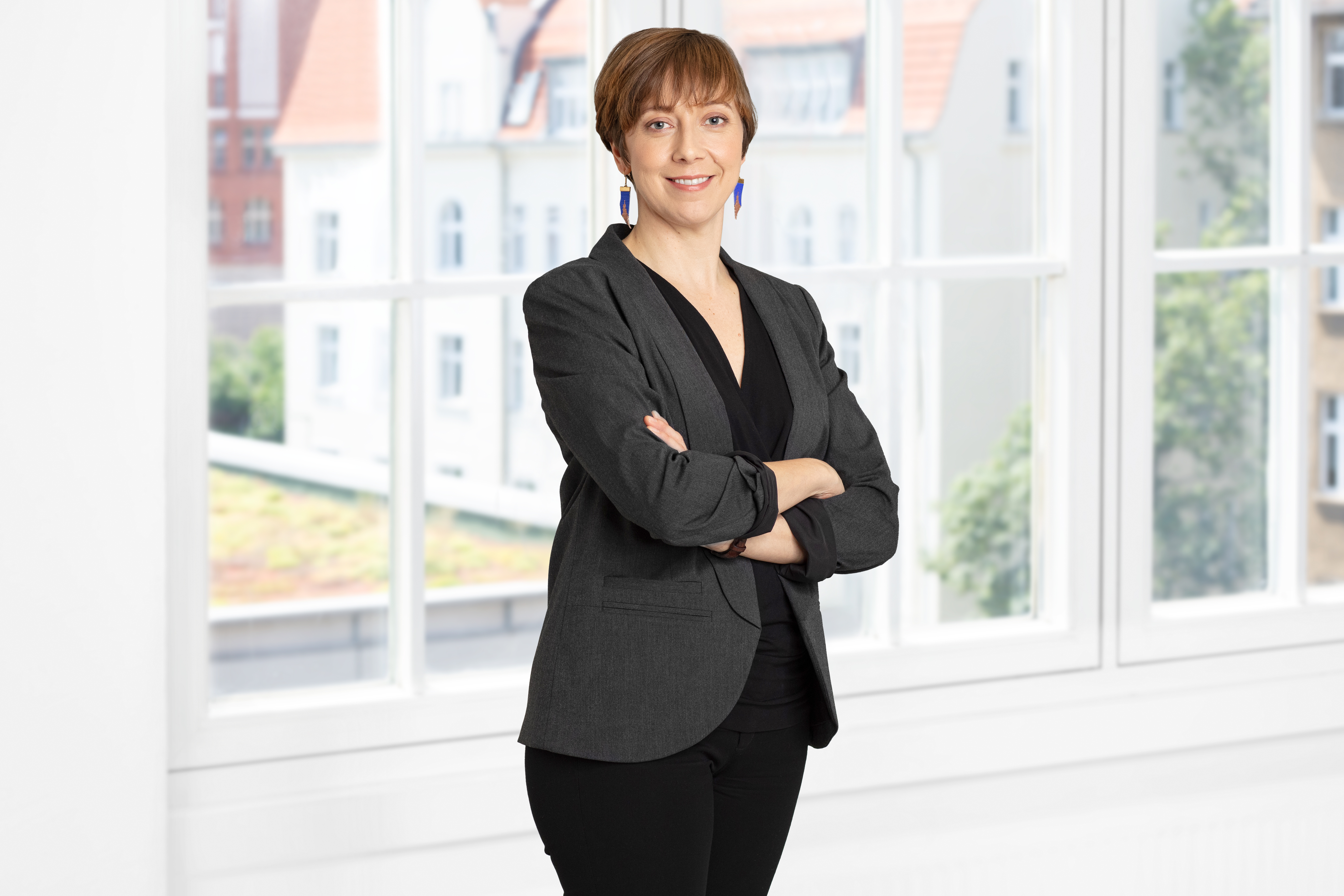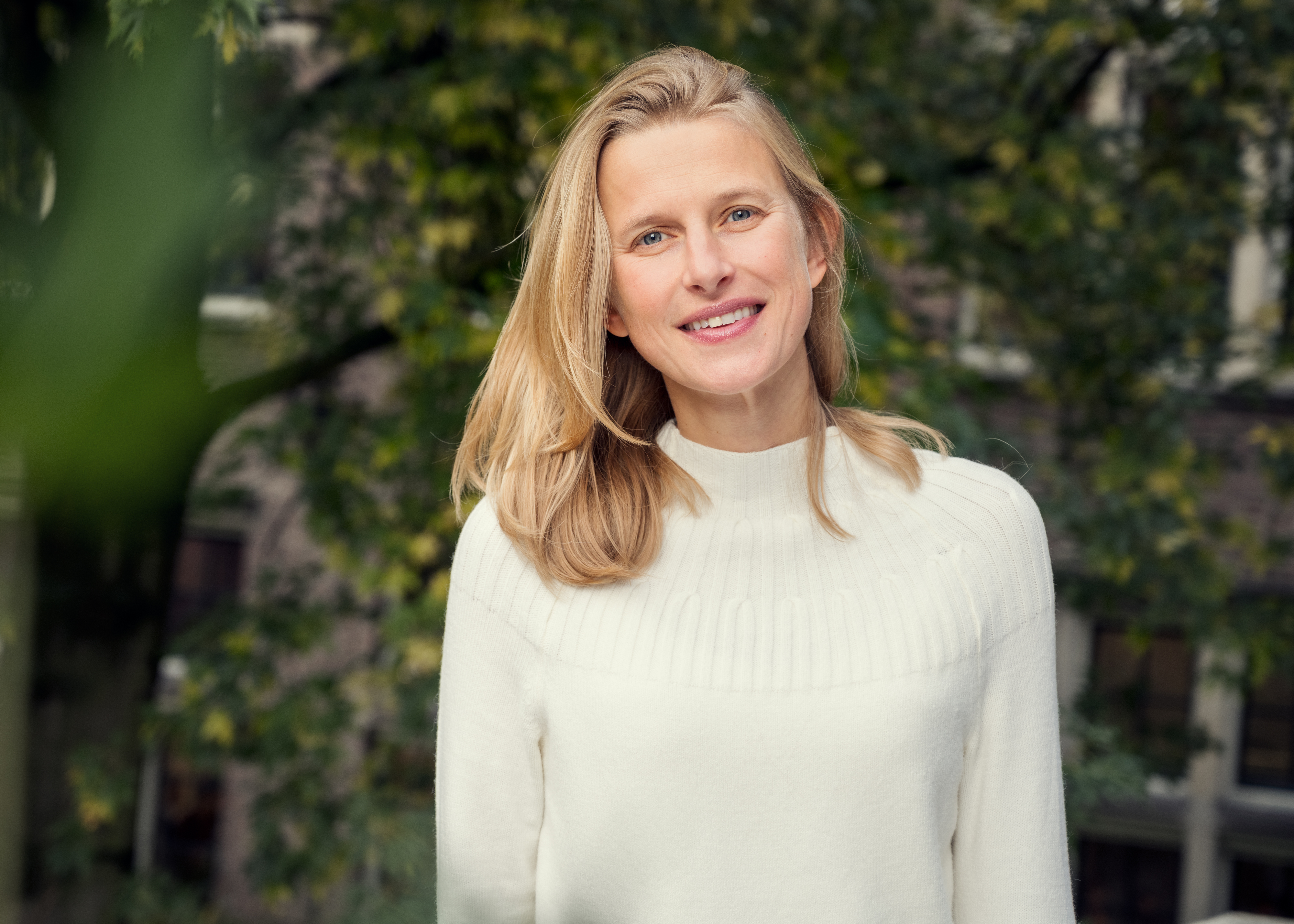 In addition, the local communities we work with benefit from the reforestation and restoration of their land, as we specifically work on degraded land lost to wildfires, overfarming and urbanization. We leverage pioneering technologies to plant trees at scale and maximize the impact of our reforestation efforts.
The connection between Zalando and forests might seem a little unexpected at first. How did such a collaboration come about?
Rebekah: Our partnership started in October 2019 when Zalando announced its 2023 sustainability strategy, do.MORE, and I was invited to come talk about how corporate sustainability goals can translate into tangible impact on the environment. I think we got excited about what we were each doing, and realized we are both technology companies at heart. We both strive to make a positive impact for people and the planet, so those conservations flowed very naturally. We had very similar views on the holistic benefits of trees, that the impact goes way beyond capturing carbon, and on how reforestation could be a powerful medium to engage stakeholders and shape positive behavior.
Kate: Our vision is to be a sustainable fashion platform with a net-positive impact for people and the planet, and that means that we give back more than we take. Using nature-based solutions for carbon capture and regenerating natural systems pays into our do.MORE strategy and allows us to build up important partnerships. With Land Life Company, we have found a partner who shares our vision and provides technological solutions to regenerate land. By co-developing this reforestation project in Spain, we have the chance to support local communities in one of our key markets.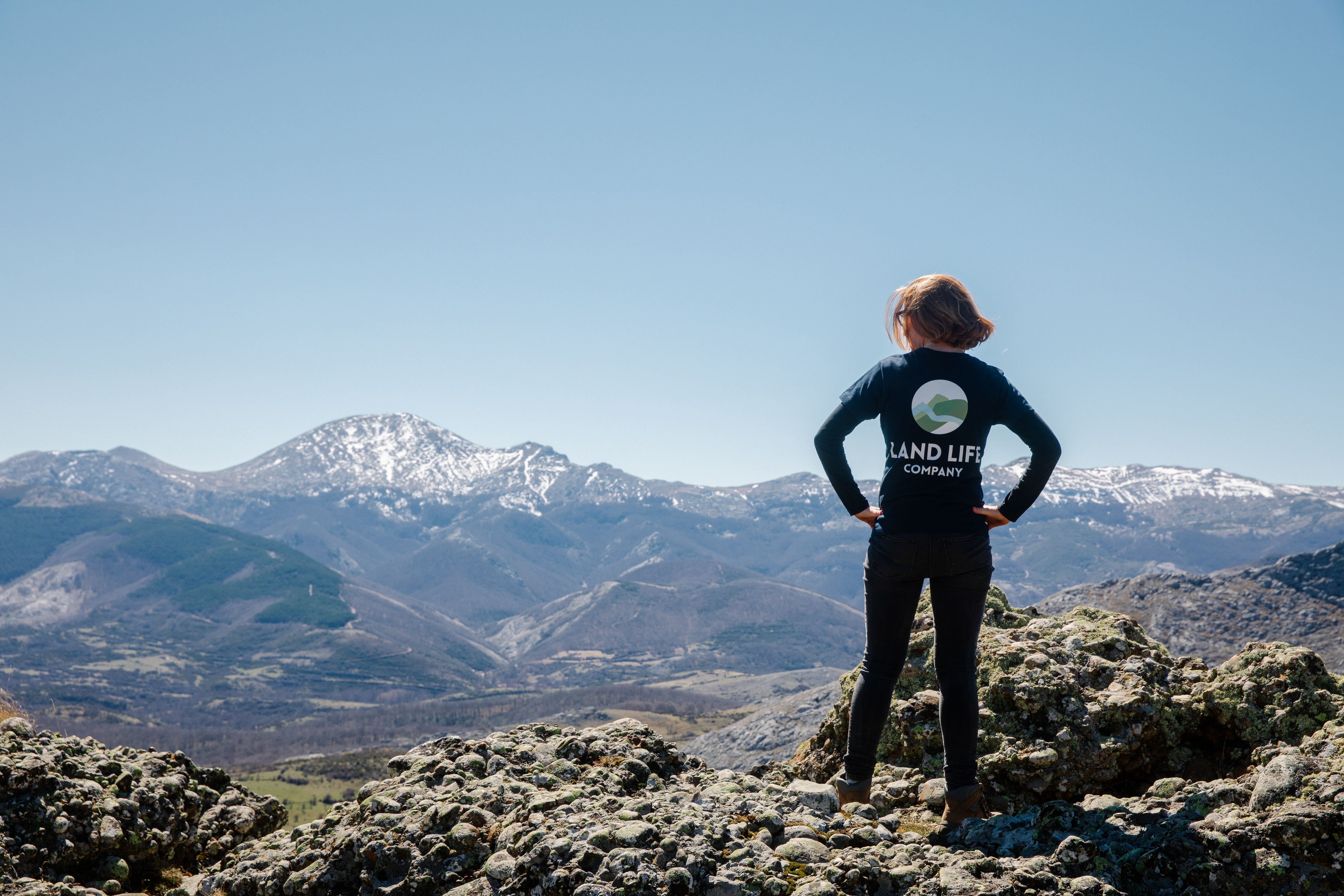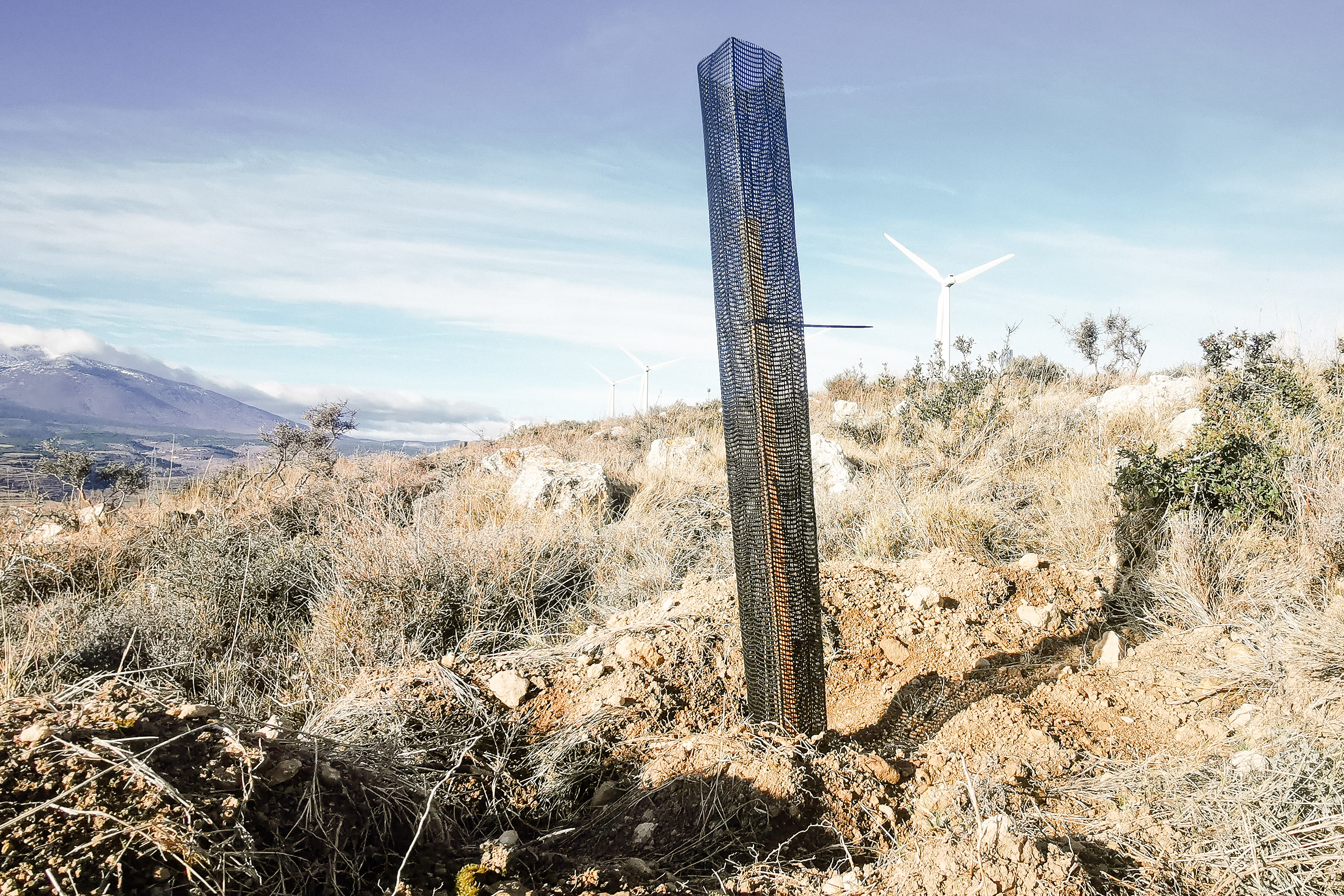 Can we get a simple explanation of how reforestation projects like this work?
Rebekah: Sure, I've tried a few times with my daughters, Noura and Stella. Let me see if I can get this right! Reforestation means we plant trees on land where trees used to be but aren't anymore, because they have been cut or burned down. What we at Land Life do is help nature recover from this loss by planting trees to grow a forest where it once was. 
It is more than just putting trees in the ground; we are trying to mimic nature in its best form, meaning we plant trees that are native and benefit the local ecosystem (for example, by offering shade, cover, fruit, etc.) Just like with kids, we monitor the trees' growth and health by measuring and collecting as much data as possible, so that every reforestation project is better, more effective, and more climate resilient than the last one.
The first planting season will soon be finished. Congratulations! What did that look like?
Kate: By the end of March we will have planted over 26,000 trees, restoring 26.5 hectares of land: enough to cover 37 soccer fields. This has already enabled the future drawdown of 5,000 tons of carbon dioxide over the next decades.

Rebekah: Thanks! We are really glad that things went so smoothly. The first site we completed for Zalando is called Grisel in the region of Aragón in Spain. The Grisel site was deforested and terraced for farming in the first half of the 20th century, only to be abandoned in the second half. The site sits on a hillside overlooking the Iberian Range and the Ebro Valley, a scenic, tourism-dependent region, yet very vulnerable in Spain's climate change scenario.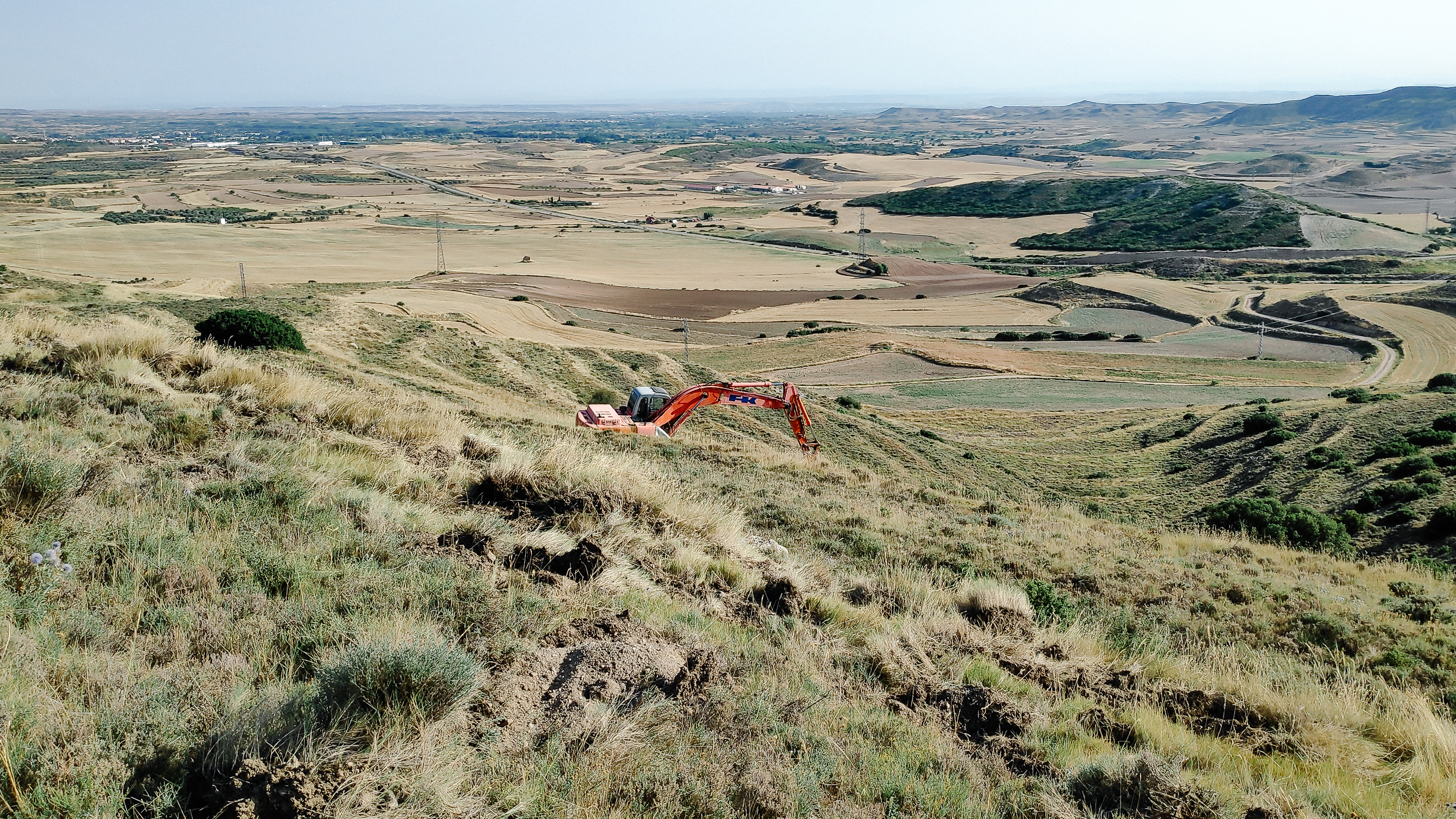 Our planting objective is to restore this degraded former agricultural land and help prevent soil erosion. To do that we planted ten species of native trees. You probably heard that in Spain there was an incredible amount of snow and low temperatures this season. Luckily, thanks to good planning and good "hardening" of the seedlings, the shock to the trees were limited and the snow ended up being a great source of water once it melted.
And what are the plans for the future?
Kate: There's lots to look forward to! The second planting season will be roughly 15 times larger compared to the first one. We aim to plant around 325,000 trees, restoring an estimated 350 hectares or almost 500 soccer fields. Additionally, our planting also means creating opportunities for the forestry sector in Spain, and job support and creation in the different regions there.

Rebekah: The program runs until the end of 2022. By then Zalando will have planted well over 300,000 trees, as Kate says. These trees will capture 80,000 tons of carbon dioxide over a lifespan of 40 years.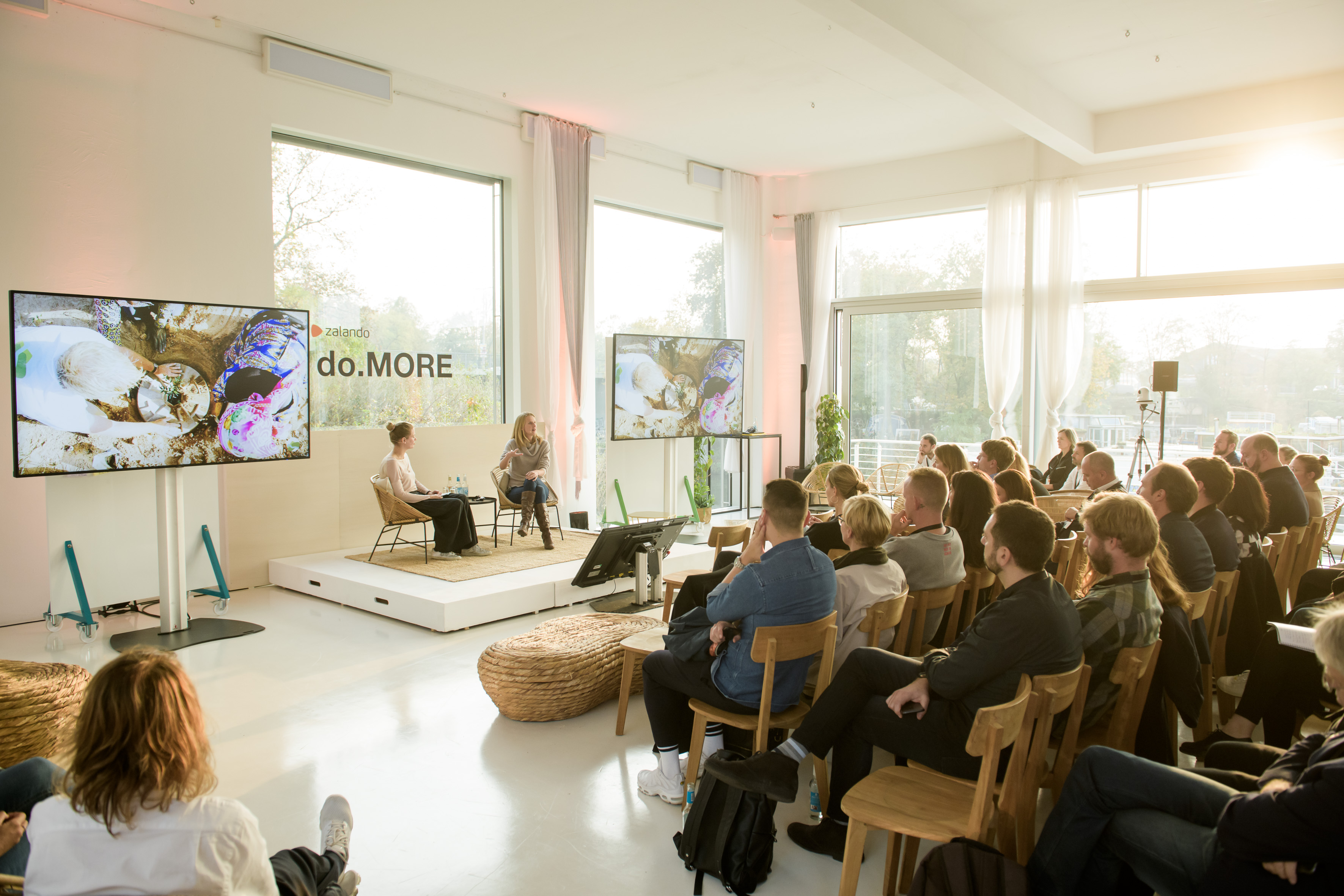 What do you hope to learn from each other through this project?
Kate: We are working on reducing our emissions, but we also strongly believe that nature-based solutions are essential to tackling climate impacts beyond our own four walls. By joining forces with Land Life Company, we look forward to gaining a better understanding of how to advance these solutions and what benefits and hurdles occur in accelerating and scaling reforestation projects.

Rebekah: We are super excited about our collaboration. By investing in high impact nature-based projects, Zalando has gone beyond emissions compensation to take strong climate action. What makes this partnership especially exciting for us is the commitment that Zalando has made to aim for carbon neutral operations by convincing the vast majority of its key suppliers to set their own science-based targets. It has set its own bar and is encouraging and helping others follow.

This inspires us as a company, as in addition to doing our own large scale projects, we also hope that our technology and approaches will help others and will unlock the potential of large scale reforestation worldwide.