More Sustainable Logistics: A Look Behind the Scenes
How Zalando Addresses Sustainability in Delivery and Packaging Today and in the Future
The coronavirus pandemic has disrupted life as we know it. Many fear that the current situation will be a setback for sustainability initiatives. Today, on World Environment Day, we want to make clear that the outbreak of the coronavirus will not pause our sustainability efforts at Zalando, but rather reinforces our mission to create a net-positive impact for people and the planet. Because for us, less bad isn't good enough.

We are the first platform worldwide to set science-based targets (SBTs) and therefore commit to concrete goals for 2025. Until then, we will reduce our own emissions by 80 percent and those from our own Zalando products by 40 percent. As we recognize our impact on the industry, we will reach far beyond our own operations; engaging 90 percent of our key partners to set science-based targets themselves.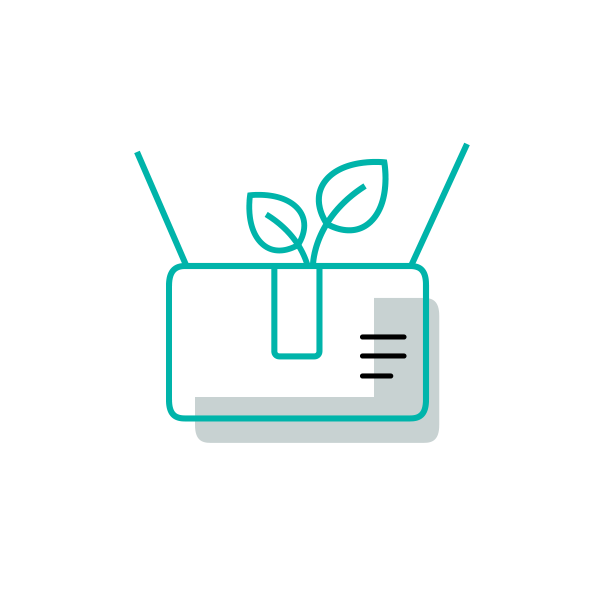 Further to our commitment to SBTs, today, we announce that Zalando has joined RE100, a global, collaborative initiative bringing together influential businesses committed to 100 percent renewable power. As we use the most energy in processing orders, we want to show you what happens after customers hit the "Place Your Order" button, how the following processes are optimized and what we do to be more sustainable after the last click.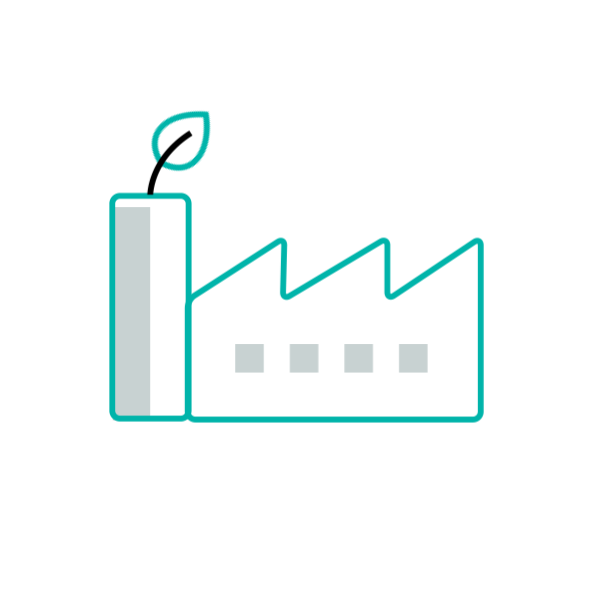 We put a lot of effort into making our shop as user-friendly and sustainable as possible: Our fashion team ensures a constantly growing assortment of more sustainable fashion, our tech teams make that visible with the sustainability flag, and our sizing team helps customers to choose the desired items in the right size reducing the number of size-related returns. What comes next?
After the last click of our customers in the checkout, their order is processed in one of our 12 fulfillment centers with nearly 980,000 square meters of logistics space. To reduce our carbon footprint and as outlined in our SBTs, we will become 10 percent more energy efficient across the company and operate new fulfillment centers in a carbon neutral way. Zalando commits to increasing the annual sourcing of renewable electricity for all sites to 100 percent by 2025. We already switched to renewable energy and installed photovoltaics to produce our own electricity from solar energy. Currently, four additional fulfillment centers are under construction or planned. These will have photovoltaics as a standard. Today, all of our own operations are already carbon neutral via carbon offsetting.
Now we know how the order is handled, let's have a look how the order is prepared for shipping.
One parcel, fewer emissions


Similar to how we optimize energy management we have invested in reducing the number of parcels in the first place. On average, Zalando customers buy fashion from 13 different brands per year. Some of these brands, those in our Zalando partner program, sell via Zalando, but ship items from their own fulfillment centers. That results in customers getting multiple parcels for one order. We want to avoid that, because there is a better way.

We present a solution in our B2B service, Zalando Fulfillment Solutions (ZFS). With ZFS, we take over the fulfillment and delivery, as well as the return process for partners. In a nutshell, ZFS enables us to consolidate orders: One order, one parcel and one delivery. This is our "principle of one", which is more convenient for our customers and better for the environment.

We now have gathered all ordered items, but how are they packed?
More sustainable packaging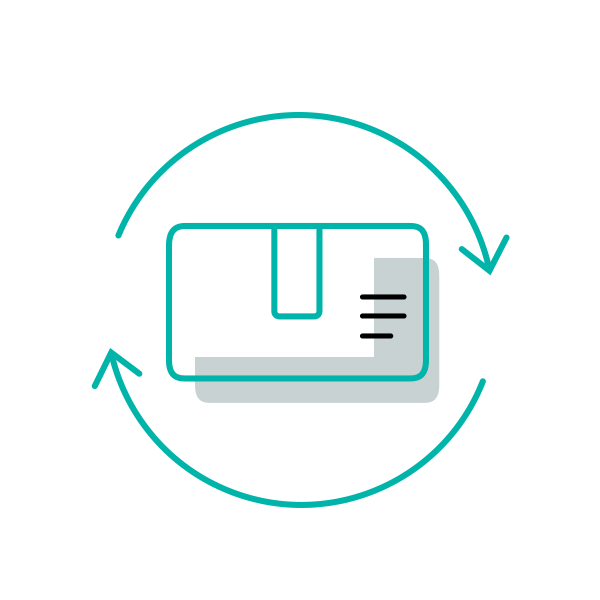 Nothing would be less sustainable than a damaged item, so all goods need to have protective packaging for shipment. Overall, more than 96 percent of our packaging are made of recycled or renewable materials. The packaging material we use most frequently are our Zalando boxes which are already made out of 100 percent recycled cardboard, as well as the beauty bags, which use 100 percent recycled paper or other more sustainable materials.

Additionally, Zalando is testing reusable packaging solutions to explore how to preserve even more resources. By keeping materials in use for longer and designing out waste from our packaging, we can further cut down our environmental impact.

Zalando will be completely single-use plastic free by 2023 and commits that 90 percent of its key suppliers will have SBTs by 2025, including packaging partners and last-mile delivery carriers, which takes us to the next step.
Eco-friendly delivery solutions


Once the parcel leaves our fulfillment center, it needs to be transported to the customer. We believe that premium deliveries with same or next-day delivery are going to be the new standard in e-commerce. Thus, we are investing in our services by building up strong networks with "local heros." Through projects with regional carriers that use cargo bikes and electric vehicles, we are looking into new ways of eco-friendly last mile delivery by reducing the carbon footprint of transportation. With these pilots we've gained insights on challenges and opportunities of carbon neutral last mile operations that we can leverage and share with our partners.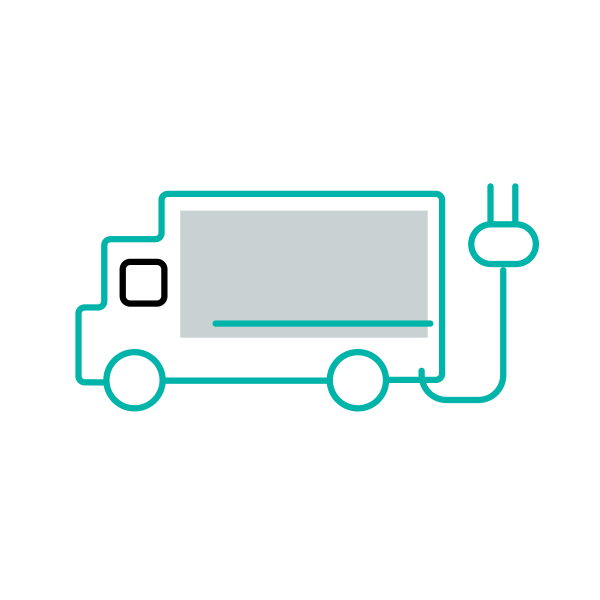 Success of first delivery attempt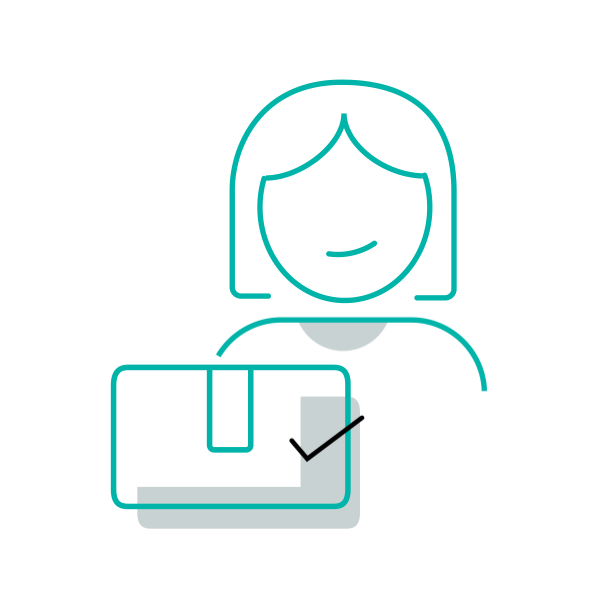 Whether by express or standard shipment, parcels need to arrive at their final destination. As not all customers are always at home, multiple delivery attempts are sometimes necessary. One way to deliver parcels in a more sustainable way, is a successful delivery on the first try. In all our markets, we work with strong partners that use various options to avoid unsuccessful attempts, like drop-off points in shops and kiosks: better for the environment and it reduces traffic too. Zalando is always looking into innovative ways to conveniently deliver parcels to customers. One of these is a pilot with private delivery and returns points, which are operated by neighbors and individuals within a community.
Today, all of our own operations and all deliveries and returns are already carbon neutral with carbon offsetting. With the commitment to our SBTs and the aim to use our scale and platform to influence the fashion industry and all of our partners, we are tackling climate change head-on, one step at a time.