Zalon Expands to Sweden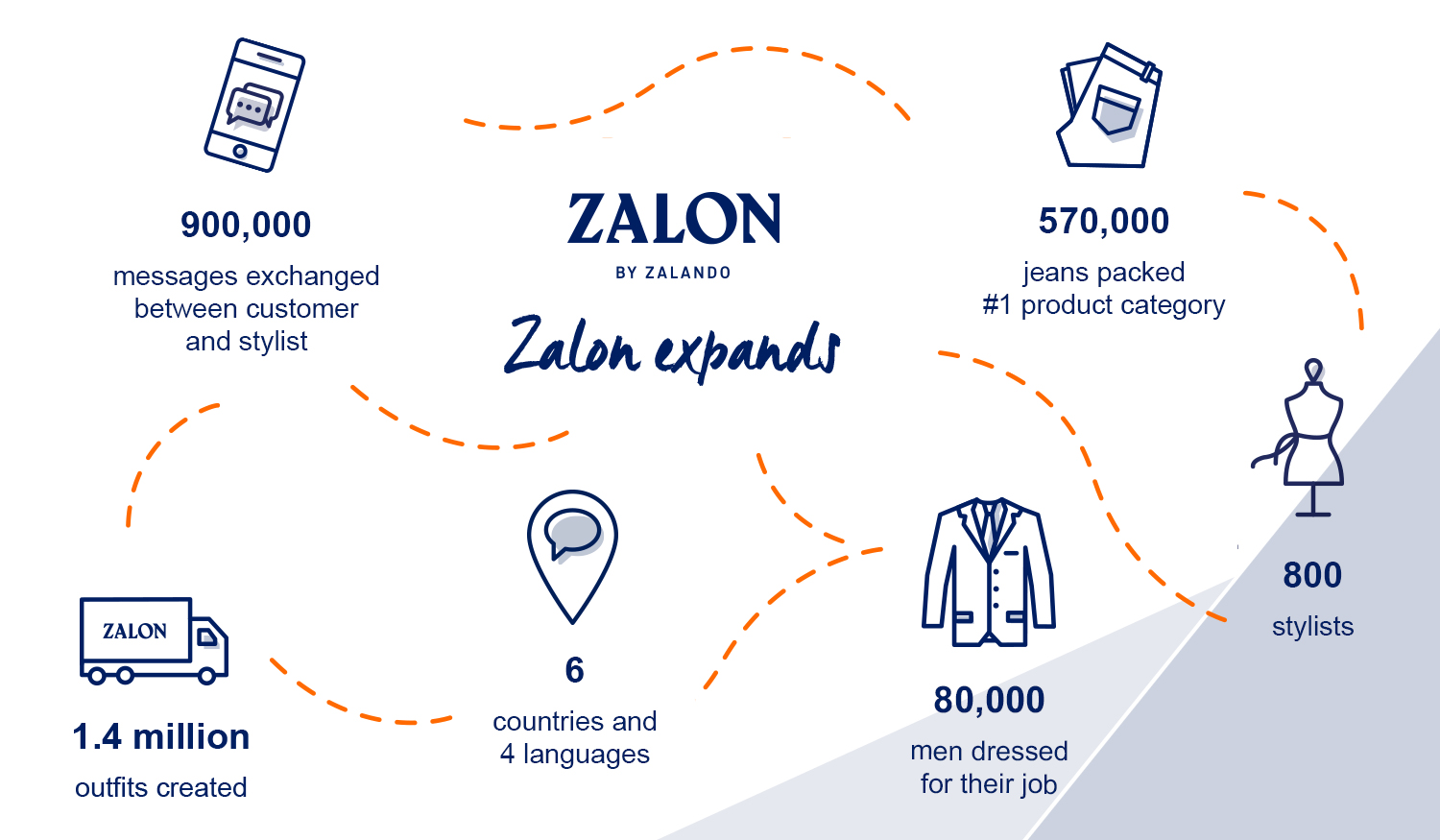 As Zalando's personal styling service goes North, French language versions are made available to Belgian and Swiss customers
Zalon, Zalando's personal styling service began in 2015 in Germany, Austria and Switzerland, later expanding to the Netherlands (2016) and Belgium (2017). Its continuing evolution speaks to the strength of its purpose: democratizing the personal stylist. We learn more about Zalon and its growth from Ivo Scherkamp, CEO of Zalon by Zalando.
Zalon turned three this year. What's the story of Zalando's personal styling service so far?
It began like many of Zalando's offerings; as a way to democratize fashion. By bringing stylists and consumers together in a convenient and smart way, we do just that. And it's proved successful. 1.4 million outfits have been created since Zalon launched in 2015, and we currently handle a few thousand outfits per day.
The Zalon story is still very much in progress. We watch how needs develop, and our team of 100 people works closely with the stylists to provide better selections for customers. The service itself has evolved too. For example, we learned that customers prefer messaging to calls. People can communicate with us in a way that suits them.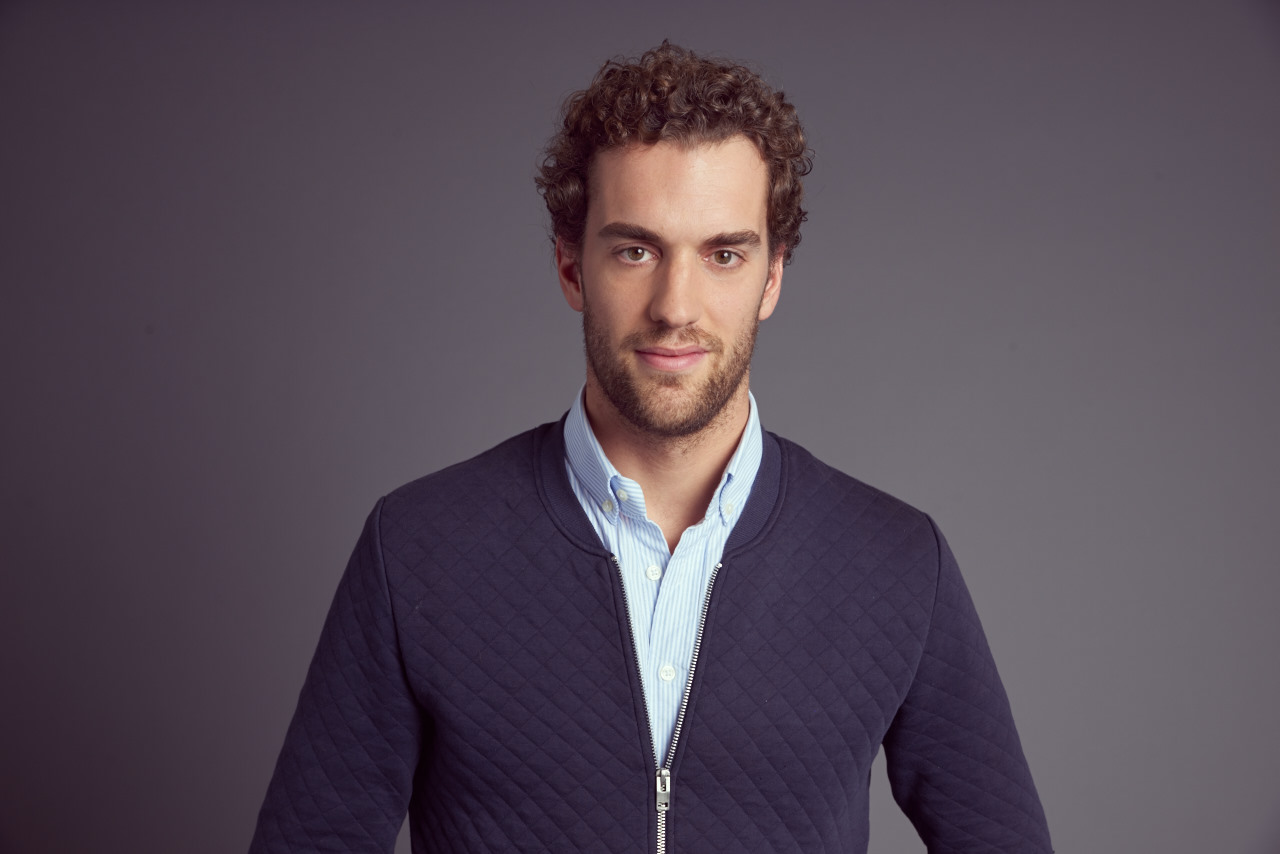 Would you say Zalon has evolved as customer expectations have?
When online shopping first emerged, it was all about availability and convenience. Expectations around getting a personal service were lower. Now, e-commerce has evolved to the point where customers expect a more sophisticated offering: in assortment, in convenience, in user experience, in inspiration. Zalon has truly grown in step with customer expectations.
Personalization is dominating e-commerce conversation at the moment. By matching customers with stylists, and those stylists matching relevant products to individual customers, Zalon fully embraces personalization.
Zalon has just expanded to Sweden and become available in French in Switzerland and Belgium. What prompted the expansion?
Zalon has been adopted positively in our existing markets, and we see that mature e-commerce markets seek a high level of personalization and can adopt the service easily and intuitively.
Zalon combines the Zalando assortment with a pool of expert stylists who curate personalized outfits for our customers. No competitor has access to such a broad brand selection in the Swedish market or French speaking Belgian and Swiss markets.
Nordic customers are known for their sharp fashion sense. Do any challenges come with understanding the fashion sensibilities of other markets?
It's always more challenging to satisfy customers who have a high fashion literacy, but it's exciting too. Zalando is in the best position to satisfy fashion-savvy customers with our broad assortment of 300,000 fashion items from almost 2,000 brands. We want to raise the bar and provide a great experience wherever we go, whatever our customers demand. It proves that our model works.
What defines the relationship between Zalon and its customers?

Zalon is a trusted advisor, a friend, a person who understands you very well, and during your lifetime, can cater to your needs at any given time. It's a relationship that lasts and evolves; becomes better with every order.
How does Zalon play into Zalando's overall platform strategy?

Zalon lives the Zalando message: bringing fashion and customers together through its considerable technology and convenience components. We see that some customers want convenience and inspiration, while some want to remain in control and choose items on their own. We broaden the customer offering and understand the fluid or emotional relationship people have with fashion: One day you know what you want, the next day you don't. We can serve customers as a complementary service but we're also here, dedicatedly, for the customers who rely on us more frequently.
What can customers expect inside their curated Zalon box?
We work on making sure every customer has a positive surprise and finds something that perhaps they haven't seen before, while still matching what they need in the given moment. The service goes beyond what customers can find by themselves, perhaps even suggests brands they've never heard of, by exploring the whole Zalando assortment. There's delight in the unboxing. From a personal point of view, that "feel good" factor; it's a great service to be behind.