Zalan.doers: Sustainable Coffee with Great Effects
Why the topic of sustainable coffee has taken on special significance at Zalando
Alexandra Goertzen is team leader for Corporate Real Estate Services at Zalando and a passionate coffee drinker. It turns out to be a touch of good luck, and not only for the employees. For almost two years, they have been enjoying the best coffee beans from Coffee Circle: directly traded, freshly roasted in Berlin. And best of all: sip after sip they promote fair working conditions and clean drinking water in Ethiopia.
 
Mediocre office coffee and the enormous costs were reasons enough for Alexandra to rethink the subject. "You can imagine: 6,500 employees in our headquarters consume quite a lot," she noted. "But they can also make a difference." And Dennis Hoenig-Ohnsorg, responsible for Corporate Social Responsibility at Zalando, finds: "By switching to Coffee Circle, Alexandra has enriched our measures within the do.KNOW strategy with a great example. Apart from that, coffee is a wonderful topic for raising our employees' awareness of sustainable actions every day." That is to say: Making the world a little better with every sip.
Top quality and organic farming
Alexandra chose Coffee Circle because the startup stands for top quality craftsmanship, organic farming, and fair and transparent management. Last but not least, Coffee Circle strives to change the living conditions in the selected growing regions in a sustainable way. "I like that, and also the fact that the coffee is freshly roasted in Berlin," says the Zalando employee. "But because everyone has their own opinion on coffee, it was important to invite the employees at the various locations for tasting, and to talk to them and Coffee Circle about the possible change. The vast majority of participants were convinced." Since autumn 2016, Alexandra only buys "Buna Dimaa", a strong filter coffee roast made from 50 percent Ethiopian and 50 percent Colombian Arabica highland beans.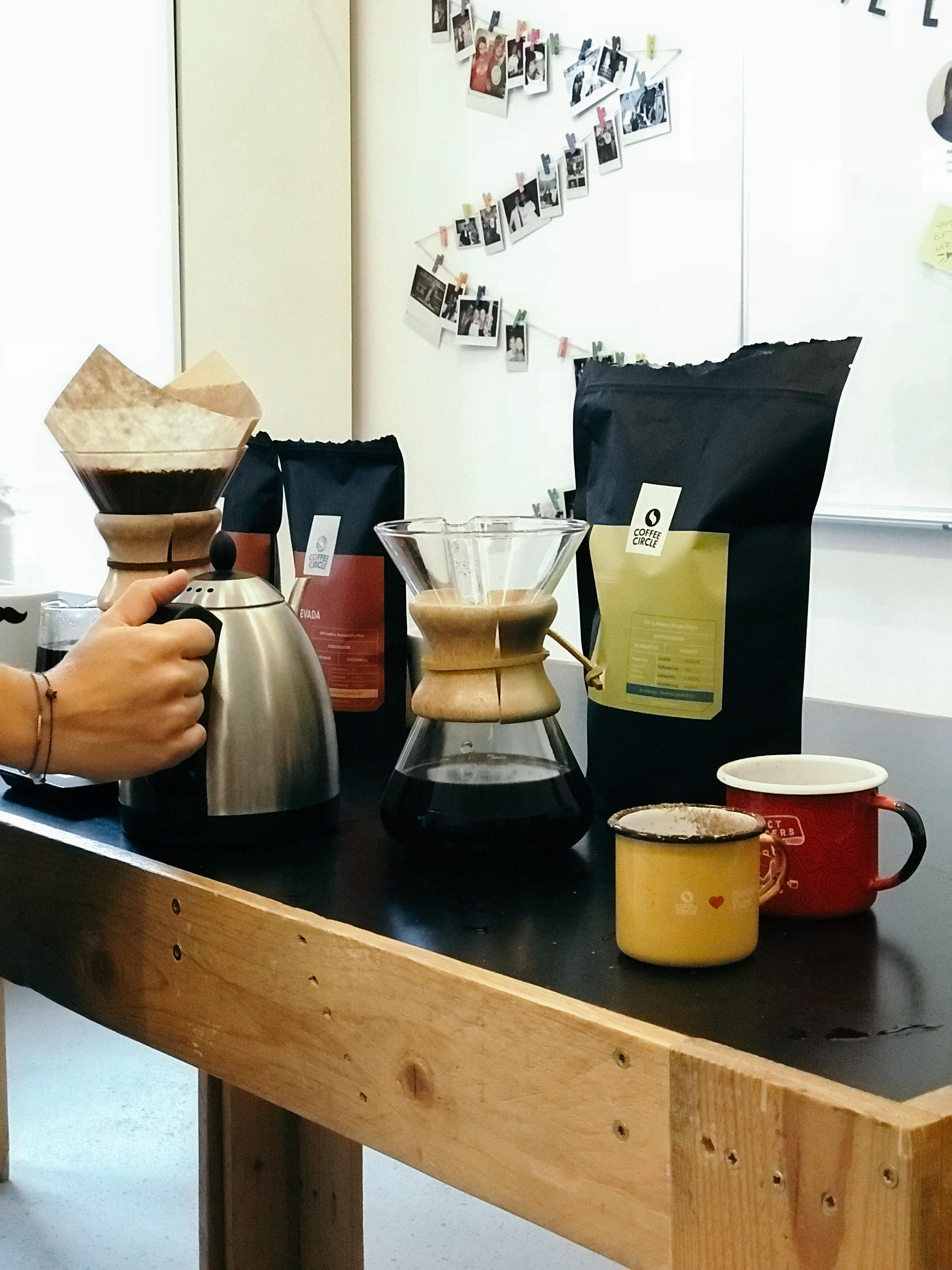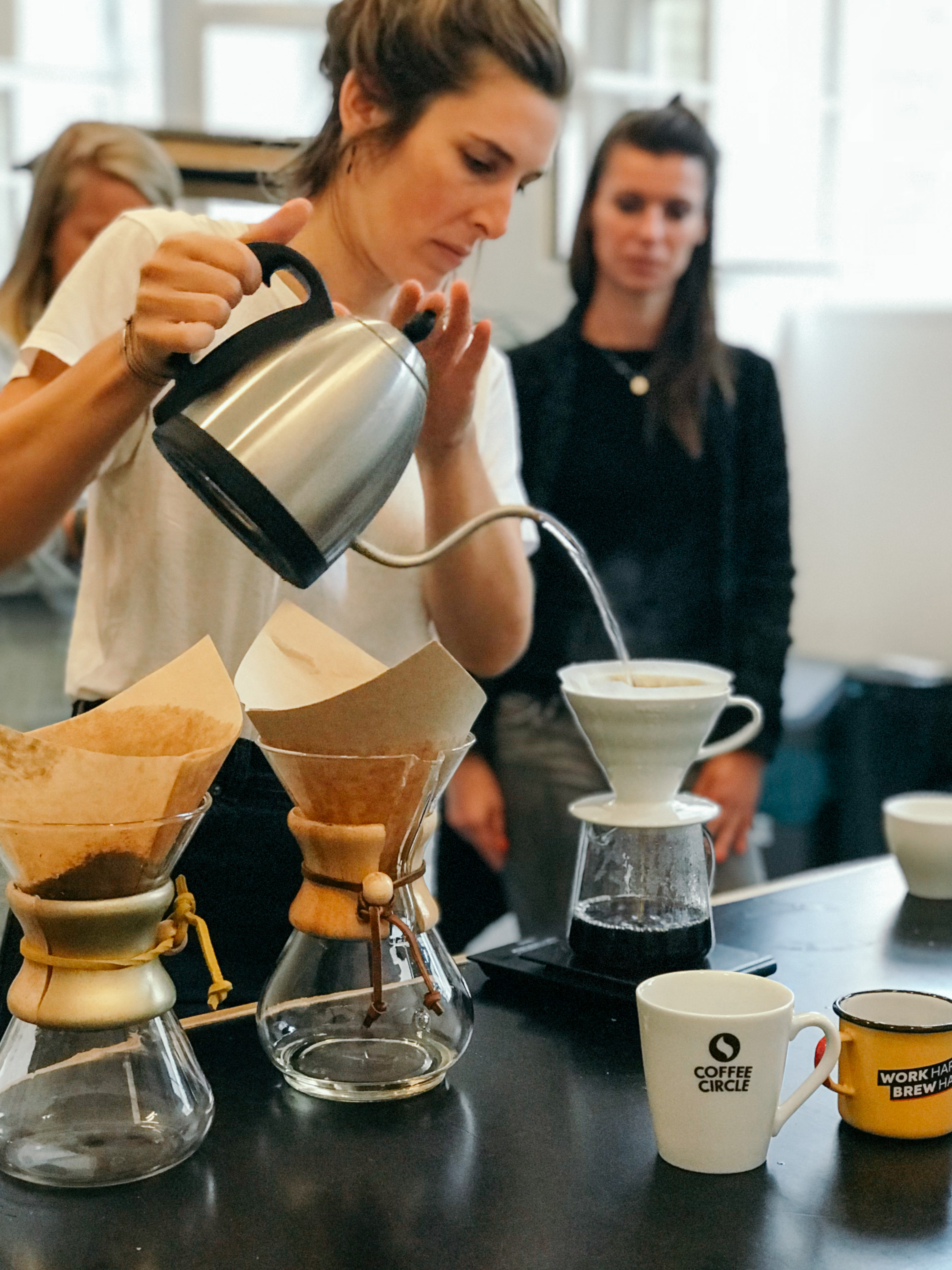 For every kilogram of coffee sold, Coffee Circle invests one euro in social projects that are developed together with the coffee farmers, their families and local governments. Zalando purchases 800 kilograms of freshly roasted beans every month. That's 800 euros with which every employee currently supports the joint "WASH" project of Coffee Circle and "Welthungerhilfe": Clean drinking water for 18,900 people in Limu, Ethiopia. 4,200 people are already benefiting, and every sip of coffee in the office helps.  
 
For Alexandra, however, there is even more at stake: "Sustainable consumption costs money, the company as well as each of us privately. That's why it's important to me that everyone at Zalando consciously pays attention to what they're using, and that's what I'm making myself strong for. For employees, even small steps have a big effect. The conversion of coffee is one of many ongoing initiatives in the area of sustainability, and we still have a lot to do."