Zalando Tests Premium Evening Delivery in Switzerland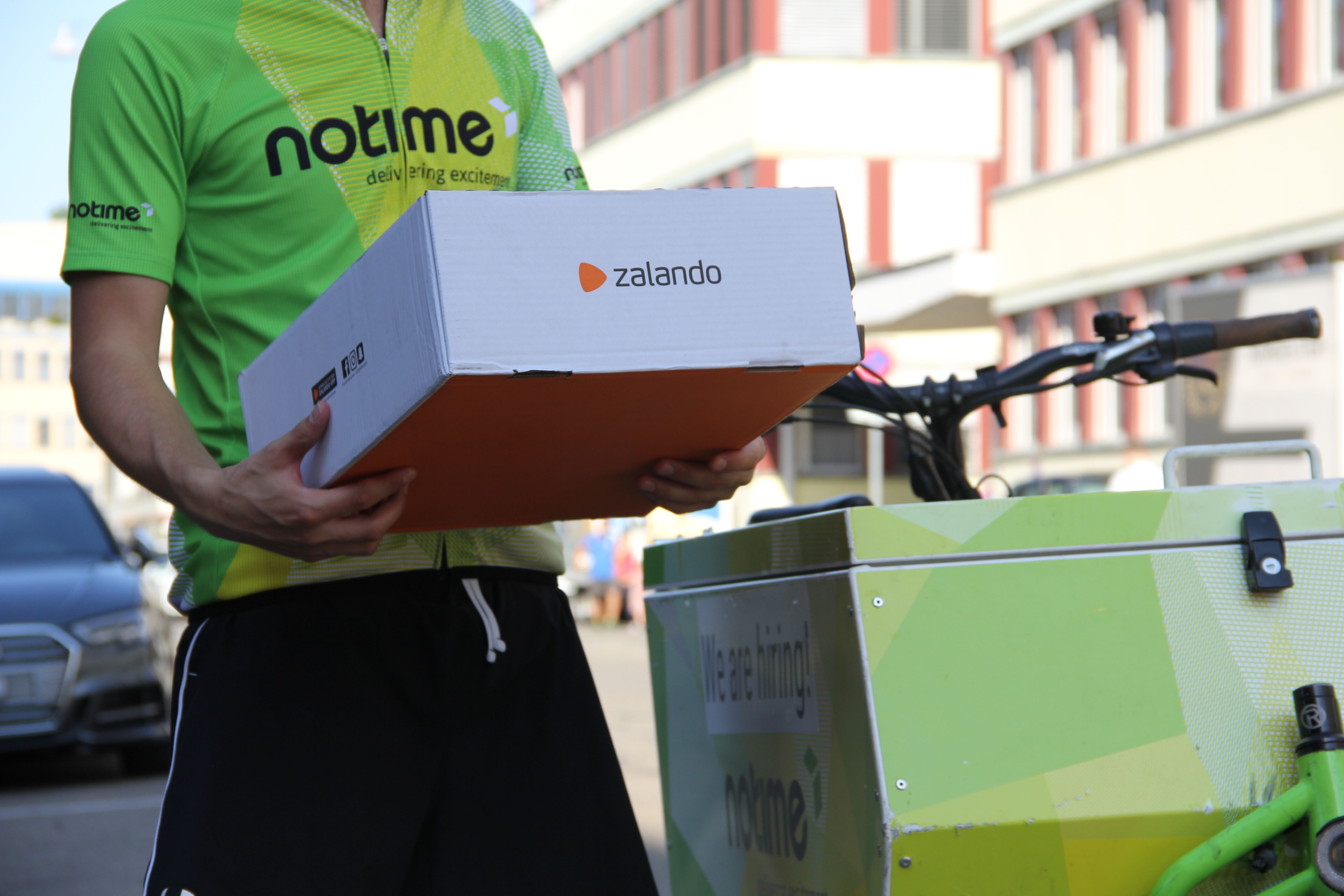 Swiss Post and notime, the technology company for same-day and time-window-based deliveries, enable selected Zalando customers in the Zurich area to receive their orders the same evening
Following the successful expansion of same-evening delivery in Germany, Zalando is now testing it in Switzerland. Since the end of June, the CO2-neutral cargo wheels of notime have been delivering Zalando packages to customers in the Zurich area. 
 
In addition to speed, comfort and control over package delivery are becoming increasingly important for Zalando customers. Your private and professional life with its ever-changing priorities might determine your daily routine, but your parcel delivery shouldn't. On the contrary, delivery service has to adapt to the customer and be integrated into their everyday life.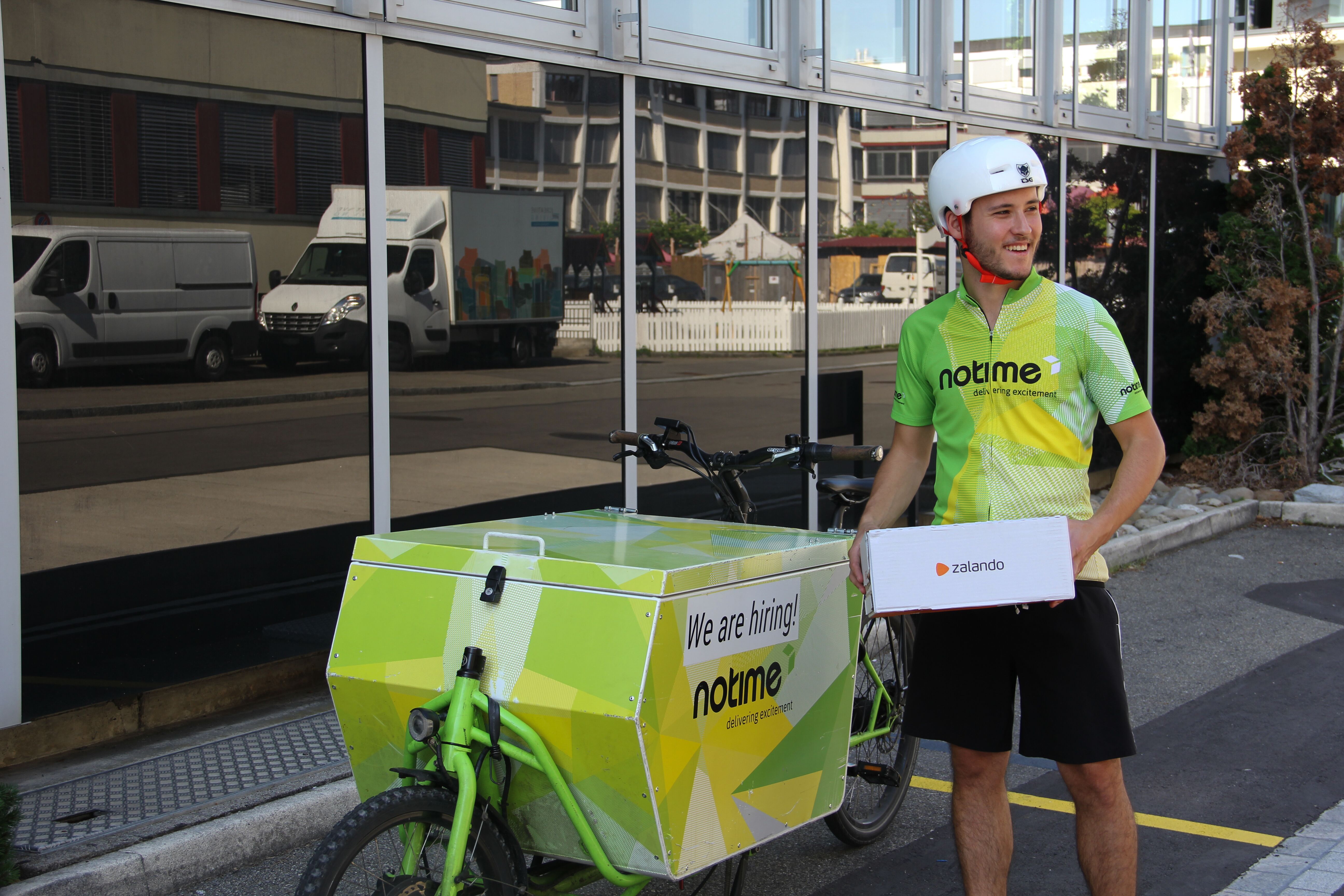 For Zalando customers, this means they can expect deliveries to take place when they are actually at home. Same-evening delivery is already offered in more than 20 German cities. "The higher level of satisfaction and loyalty due to fast evening delivery is reflected in our customers' purchasing behaviour: satisfied customers order more, and more frequently. We are therefore convinced that fast, flexible delivery and options such as same-evening or next-day delivery and returns pick-up will become the new standard in metropolises," says Lisa Miczaika, Vice President Central Europe and responsible for Zalando's Swiss business.
Swiss Post is partnering with business customers such as Zalando in order to meet the growing needs of its customers. During this collaboration, the Post will test how they can further improve, for example, the transport and delivery of orders on the same day. "We are delighted that Zalando has chosen us as its logistics partner and look forward to the results of the joint pilot project," says Dieter Bambauer, Head of PostLogistics at Swiss Post. 
 
Premium same-evening delivery is made exclusively by bicycles and e-vehicles that are optimized for urban logistics. "In addition to time-flexible delivery down to the last mile, our climate-friendly transport system ensures a sustainable logistics approach that is forward-looking," says Berko Sierau, Head of Research and Innovation at notime.