Zalando Partner Day - The Get-Together of our Top Fashion Partners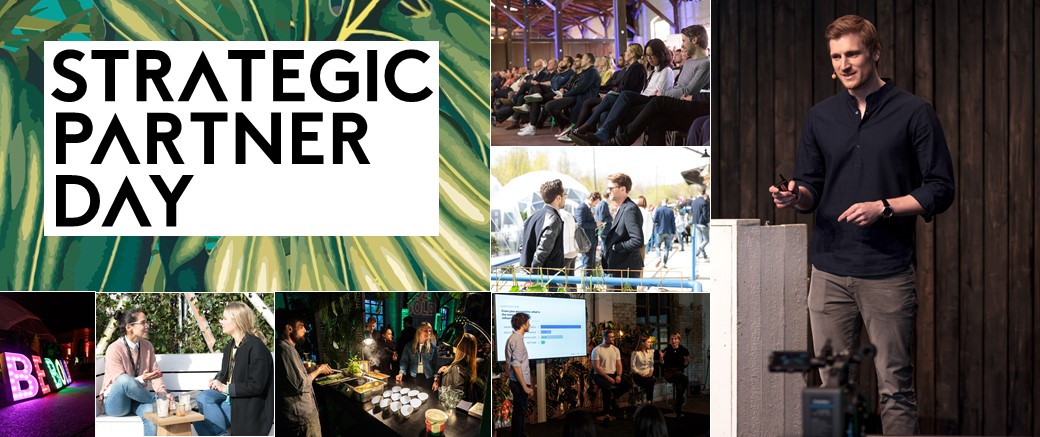 Two times a year, Zalando invites its top fashion partners to Berlin for a day filled with strategic updates, hands on workshops, networking, food and drinks. It is always a great opportunity to catch up – be it fashion partners with their Zalando counterparts, or fashion partners with one another – and discuss how to bring the fashion industry to the next level. More than 320 representatives from over 140 top partners joined our 5th Zalando Partner Day on April 6th 2017.
This edition focused on the three core beliefs Zalando follows, namely that fashion experiences in the future will be (1) unlimited, (2) personalized and (3) frictionless. Full access and availability of products, personalized content, a shopping experience tailored to consumers' preferences and behavior, as well as a seamless post-order experience (delivery / returns) will be key.

I don't want to go too much into detail, but let's take the first core belief for a little deep dive: We believe consumers expect unlimited choice and availability. Why? Because they are used to it - they expect the same experience on a fashion platform as on other platforms like Spotify or Netflix where they can watch or listen to whatever they want. It is exactly the same for fashion: decision making is a muscle and once you have made the decision to buy a product, you want to get it in your size and preferred colorway.  Imagine, you have decided to watch the new season of House of Cards. You start with episode 1, followed by 2, are super excited after episode 3 and then realize that no. 4 and 5 are not available, but 6 is. Once you make a decision, you don't want to be disappointed. We need to ensure that consumers get the best of fashion – anytime and anywhere - as our assortment is a key element of our consumer experience and one of the main reason for consumers perceive Zalando as a top fashion destination. Access and availability play a significant role hereby.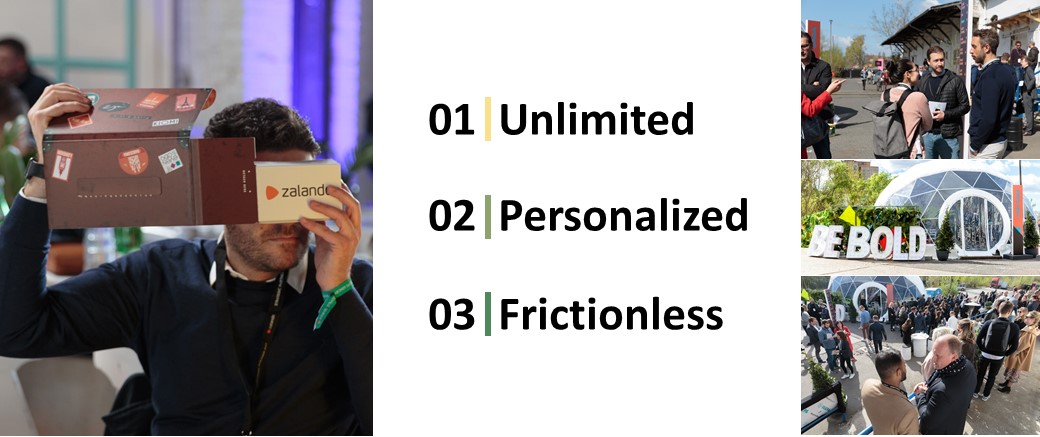 Let's get back to the Partner Day: In line with these beliefs, a welcome keynote by our Top Management team was followed by multiple workshops, e.g. on Zalando Media Solutions or the Partner Program. And there we had some pretty big news to share: Two weeks ago, the Partner Program went live for our customers in Sweden, the 11th country where brands and retailers can integrate their own e-commerce stock into the Zalando fashion store. Articles are shipped directly from our partners to our customers in line with Zalando delivery standards. Furthermore, we are very excited that Lacoste, Pepe Jeans and Esprit recently joined the Partner Program. By connecting their stock to our platform, we widen our assortment in depth and width and can offer better product availability for our customers – a super important step in regards to the first core belief: unlimited choice and availability.

As you can imagine, the day was packed with content, so I don't want to go too much into detail, but if you, for example, want to know more about our initiatives in regards to a more frictionless experience when it comes to delivery and return, check out "One day in Europe" or "Comfy bums and comfy returns".

The next edition of our Partner Day will take place in September in cooperation with Bread & Butter. Until then, continue to watch this space for more news on Zalando!