Zalando & Conversational Commerce
It's Good to Talk: Insider Insights from Nicolas Borg

Fashion doesn't stand still and neither does the tech that lets us experience it. As machine learning becomes more sophisticated, retailers are leveraging it to reach new audiences and provide fresh experiences. One such development is conversational commerce: a compelling blend of AI and human interaction that ups the interactive dimension of online shopping. We see this with the likes of integrated checkouts in social apps, where the customer can complete their journey without ever having to visit a dedicated store. We catch up with VP Distributed Commerce and Strategy, Nicolas Borg about Zalando's move into conversational commerce.
Zalando is an online store, but inspirational content is central to the business. In what ways will we see this reflected in conversational commerce? Does it enable more of a dialogue between the fashion seeker and provider?
Yes, I think so. The idea is to be able to have an intelligent, enriching conversation through a bot about fashion with the consumer. Advice on tastes or trends, what's going on in a particular city from a fashion perspective, or what should I wear for this particular occasion. It's an opportunity to be much more engaging through voice; through a personalized conversation.

And then there's the social aspect. How do we embed the social experiences within commerce? Perhaps in the future we'll see more user generated content; where you can be an influencer and fashion-leader within your own networks. It's not just about putting a checkout on other apps. It's really about building a nicer, richer experience around it.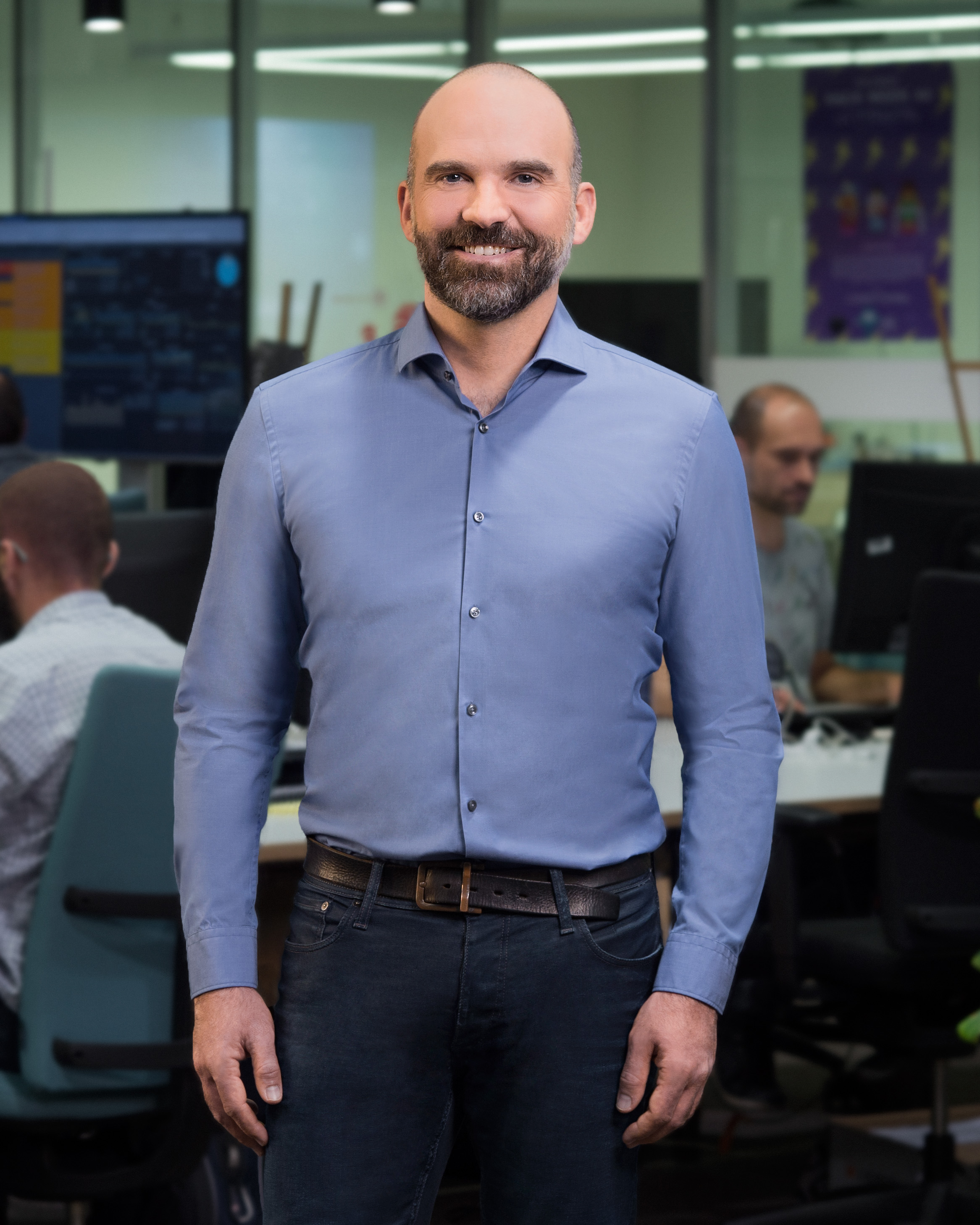 What does the emergence of conversational commerce mean for the industry?
Conversational commerce allows for a number of opportunities. Firstly, companies can connect with a pool of consumers they may not have been able to access before through traditional conduits. A lot of consumers, for instance, do not use apps or certainly do not use as many as they did a few years ago. If you're not one of the few key apps consumers use, then distributed commerce, the possibility for consumers to purchase products directly on third party platforms, is a major opportunity for you. Secondly, it's an opportunity to have a different type of interaction with the consumer. It's a much more customized interaction because you can literally have a conversation with them, connecting with them in a social environment. Consumers can then interact with their friends; perhaps sharing an item they like or brand they had a good experience with.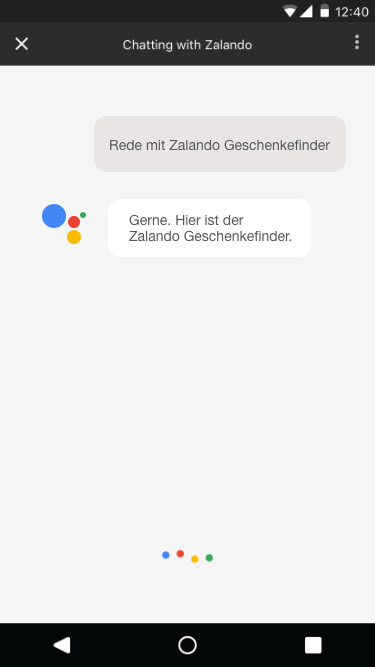 What are some of the challenges involved?
Of course, there are several challenges operation-wise and strategically. One is how to best manage "control" as contact with the consumer shifts from a very centralized position on, say, the Zalando store, over to a more autonomous platform. You can have quality merchandizing, storytelling and copywriting on your own website, or in your own app, but if you sell through social media or on a messaging app your flexibility may be limited or constrained.

The shift to conversational commerce, while unquestionably positive, can also be difficult. It may be easier for a large tech based company like Zalando – although it's not easy – but how about a smaller brand that has its own e-commerce entity. Or even large retailers that are not tech based or who have perhaps developed the technology later. How do they invest in building the artificial intelligence required to have a conversation with the consumer and sell their product? Zalando is investing in distributed commerce specifically now for this reason: so that we can offer all players in the fashion ecosystem the boons of conversational commerce through our platform and our partnerships.

The Google Assistant Gift Finder is one of the key partnerships established this year. What are the benefits of this kind of platform collaboration?
It's a triple win, really. It's a win for the consumer, a win for the partner and a win for us. For the consumer, it's a new experience that we made as easy as possible. It's accessible and more engaging. For partners, it's an enrichment to their experience and provides valuable use cases. Taking the Gift Finder as an example, it highlights why consumers might want to use it and what its key functions are. The more retailers like us that invest in the platform, the more appealing it is for consumers. We provide an enriching use case. And then for us, it gives us access to consumers that we may not be able to reach. It allows us to develop more sophisticated interactions with them.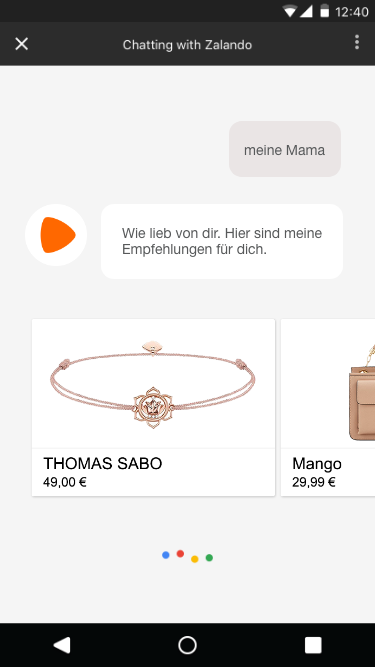 Is there a specific demographic you have in mind when planning projects?
Obviously the assumption is that it's most likely a younger generation or customer base, but really at this point it's too early to say. What we can say is that there are specific audiences that we target. So it's not so much about demographics as it is about online behaviours. I'm talking about consumers who may not have a strong fit connection to Zalando in the first place. Maybe they're not passionate about fashion, so they don't need the Zalando app, or maybe they simply don't have capacity on their phone. These are the people we want to reach, because the messenger or bot services make it easier for them to transact with Zalando.

What's ahead for Zalando and conversational commerce? Any plans you can talk about?
It's really just continuing to test and learn and iterate. Long term, we're planning to explore different dimensions and new platforms, for example, AR/VR, home devices and whatever else will materialise. I'm talking a couple of years away from now. So new platforms and new geographies where those platforms will work (within the present Zalando geographies). Distributed commerce is a way to expand to new markets within existing markets, in a sense. So investing more in conversation based experiences and also exploring how to make all of this smarter. To make it more valuable.
Want to know more about the Google Assistant Gift Finder? Have a look at the press release.