Zalando and bpost Test In-Home Delivery in Belgium
Smart home technology allows test participants to manage delivery and returns remotely
Online retail has upped convenience and efficiency for customers and traders alike. However, missed delivery windows or busy schedules can get in the way of a perfect delivery. In order to tackle one of the roadblocks in the business, Zalando and Future Lab of Belgian post group, bpost, collaborated to create a solution using smart home technology. Installing smart locks in homes across Antwerp, Belgium, Zalando and bpost tested in-home delivery and returns with some encouraging findings. We learn more from Remko Bakker, Business Development, Zalando and Patrick Leysen, VP Future Lab at bpost, who headed up the project together.
Talk us through in-home delivery. What's it all about?

Patrick: Zalando and bpost joined forces to explore the potential of in-home delivery and in-home pick-up for Zalando customers in Belgium. I think many of us are familiar with missing the delivery person or having to organize our lives around a package arriving. Smart home technology offers the possibility of minimalizing, or even eradicating this challenge.
During the test, a score of participating homes were equipped with so-called "smart locks" and a "smart doorbell." Using this technology, customers remotely opened their doors so a trusted bpost delivery person could slide the package inside (or pick it up). The entire process was streamed via an app and could also be monitored using a camera set within the home or lock. Customers could also interact with the deliverer.
What was the reception like at Zalando when bpost first pitched the collaboration?
Remko: At Zalando, we continuously rethink the status quo. Current and prospective technologies let us interrogate and innovate the existing customer journey. So, when bpost reached out to us with the suggestion to work together on an in-home delivery test, we jumped at the chance.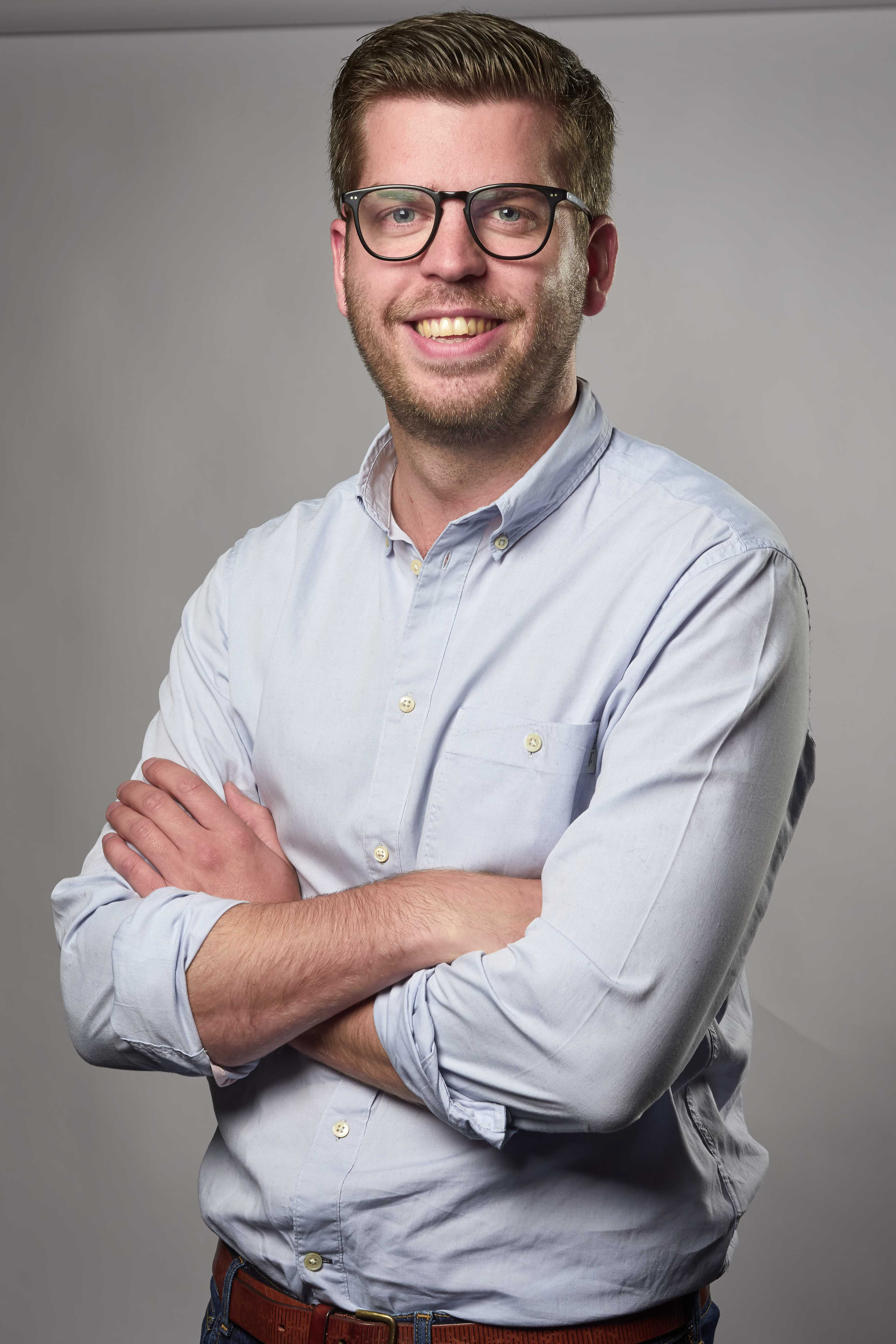 Is it fair to say it's as much about testing customer readiness as testing the technology?
Patrick: Absolutely. The question was very much, "Does the convenience of this service outweigh reservations participants have about privacy or safety?" The goal of the experiment wasn't so much about testing the tech as it was about testing whether people are ready for it. Put simply: Do you trust us to access your home to complete a service?

Remko: So, the focus of the experiment was on emotion, not technology. If we go back to e-commerce in the '90s, hearts and minds had to be won before the general public truly embraced online credit card payments. We'll experience a similar curve with smart home technology and the Internet of Things.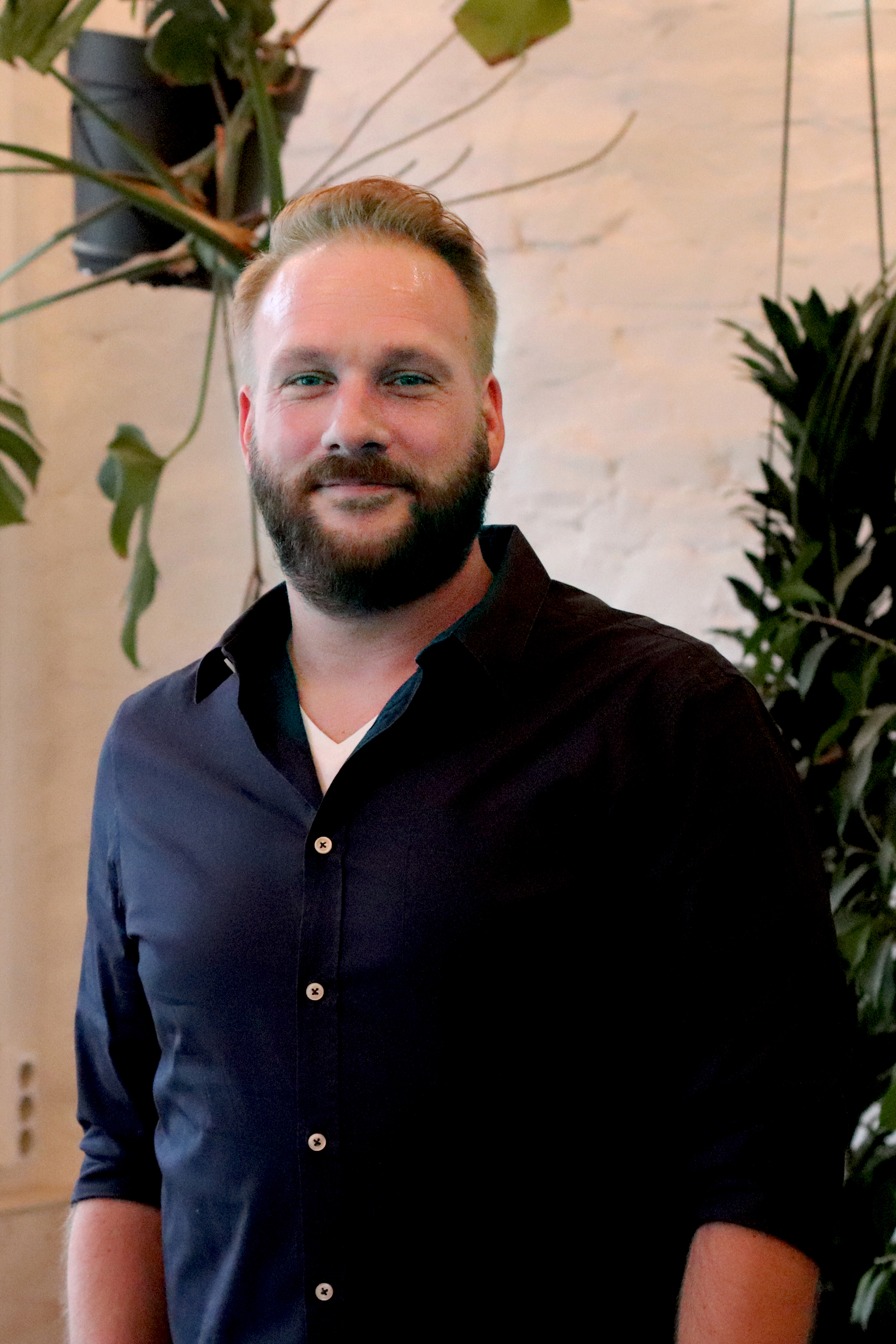 How did you build trust for the experiment?
Patrick: We launched an online survey to recruit participants who were interested in the experiment: early adopters and people who were genuinely curious about the test. We then onboarded them thoroughly, and in person. For example, during the trial, we made sure participants were informed about the various stages of their delivery.

Remko: Onboarding is key; creating a human connection and taking care of the important trust-builders. What is the courier called? What do they look like? When are they expected to arrive? Going there and demoing how the technology worked allowed people to ask important questions and share any concerns.
There's a comfort to the conversational aspect.

Remko: Right. Notifications with clear updates put people at ease and add a kind of dialog to the service.
What does working with a well-trusted company like bpost bring?
Patrick: bpost is one of the only companies in Belgium that passes in front of every house, every day. It's a very visible and well-known entity. Within a neighborhood, the bpost mail carrier is already one of the most trusted characters you could meet. If we can communicate who the mail carrier is, and what time they'll pass by, trust increases even more.

Remko: From Zalando's perspective, we've been working with bpost happily for several years now.  Where Zalando aims to localize its service in every market, having partners like bpost is invaluable. It's also a reason why we decided to go ahead with this kind of project because it's a new type of delivery method for us. We like to take these chances, of course, but it's still a new frontier. However, working together with bpost was very comfortable.

Patrick: The magic of this project is that we co-created it, working between Antwerp and Berlin. We defined an innovation track together and committed the time and resources to better understand the future of delivery and pick-up. We learned a lot from each other, and with platform thinking, it's all about joining forces to improve the overall customer journey.
Trust is part of the wider privacy conversation, but there are also very practical risks. For example, what happens if the dog escapes?
Patrick: It's a lot of responsibility, which is why this test phase is so important and why we didn't include homes with pets this time. This is something that has to be figured out, so it's good that we're discovering these questions now. We wanted to test how delivery and pick-up would work, and what kind of concerns were there.
Can you share some findings from the test?
Patrick: They were very encouraging. At the end of the experiment, nine out of ten people asked if we could continue this kind of service. In terms of challenges, the installation was quite time-consuming, and relatively costly. Unsurprisingly, there are a lot of different types of doors. It sounds very basic, but it turned out to be a hurdle for us.

Remko: Once you convince people to use the service, they fall in love with it. People were not only using it for Zalando parcels but organically for other deliveries too. And that's where we want to go; an open system where all kinds of deliveries are accepted.

Patrick: We're not creating a new kind of demand. We're facilitating desires that already exist.
Where does in-home delivery go from here?

Remko: The adoption of any new technology is a process rather than an event; people need time to discover the benefits and overcome concerns. As well as that, smart home technology by nature has a high entry barrier: a door is not exchanged for a newer model in the same way a phone or television is, for example. And in a renting society, the owner of the door is not necessarily the person living in the house.

Patrick: It's also a question of, "What else can this technology be used for?" If all we got from WiFi was, say, email, and not the full spectrum of social media, shopping, gaming, streaming services, and so on; probably the benefits of the internet wouldn't be as clear. In-home delivery's value extends far beyond its prime function; letting a cleaner in or asking a friend to double-check you turned the heating off when you're on holiday. Like most great innovations, in-home delivery is a solution that has wide-reaching applications and, on the most basic level, makes life better.