The Win-Win Story of Automation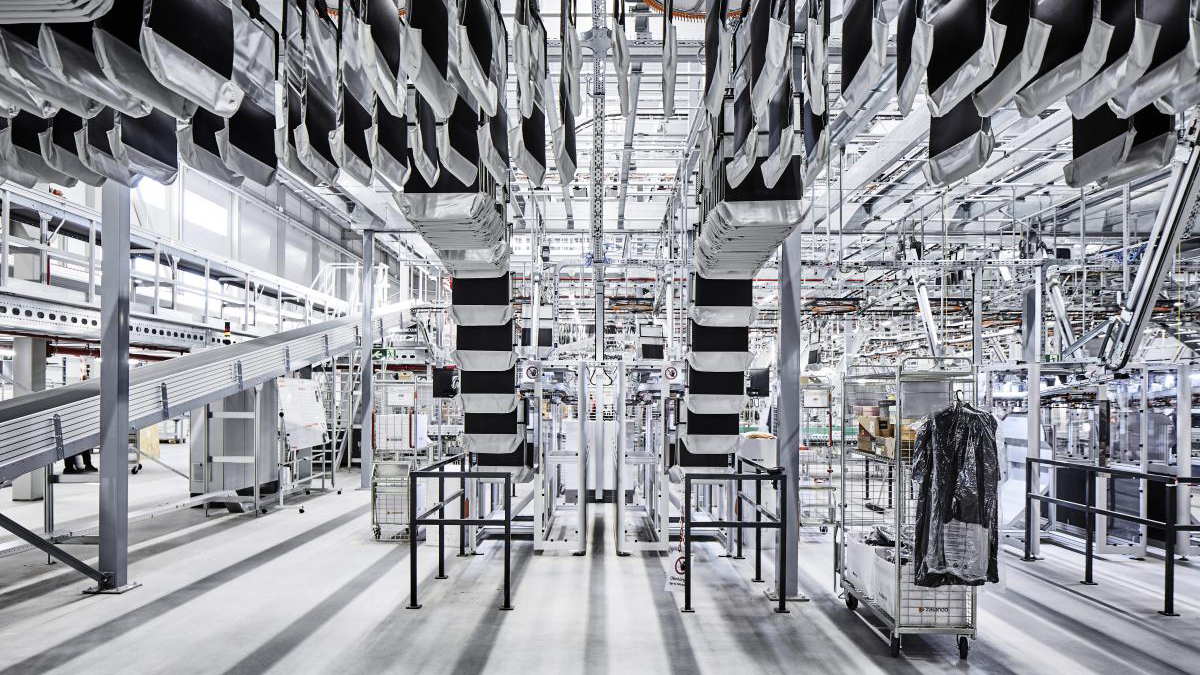 Carl-Friedrich zu Knyphausen, Head of Logistics Development, explains why automation is used at Zalando and how it supports the logistics workforce
The first word Carl-Friedrich zu Knyphausen thinks of as he walks through the ranks of the huge new Zalando logistics center in Stockholm is "pride." "From the first concept to the final implementation, I was here, seeing the building grow. I am incredibly proud on the team that pushed the project ahead with so much energy and passion." In the rear part of the warehouse, shelves move by themselves and bags travel automatically along guard rails. "The high degree of automation used and the size of the automation systems are very special," says Carl-Friedrich. We learn more about automation in logistics at Zalando from the Head of Logistics Development.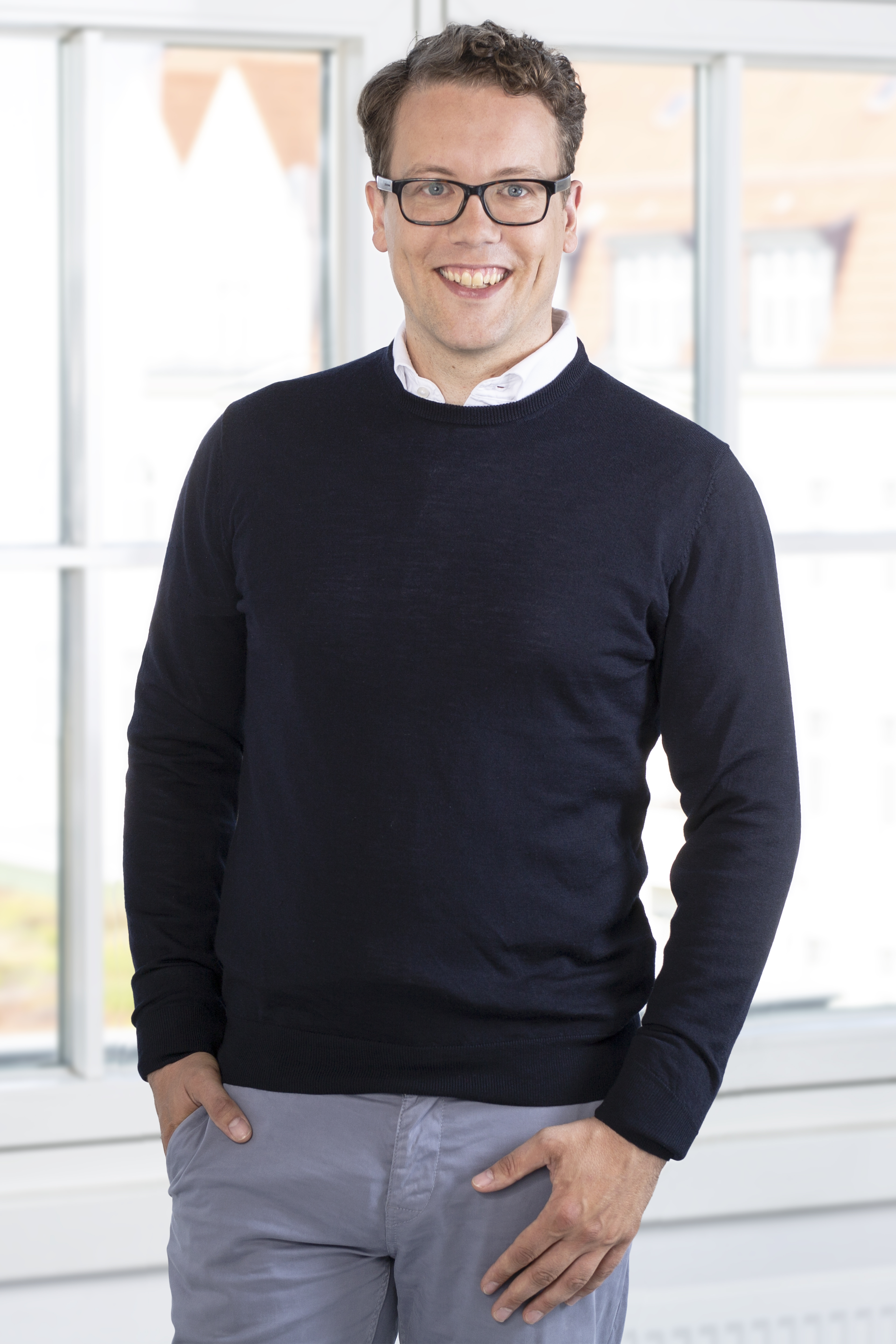 The new logistics center in Stockholm is the most highly automated in the Zalando network. Why is Zalando investing in automation across its entire network?
As in many other areas at Zalando, we think from the customer's point of view; using automation in logistics and checking where we can create the greatest added value for them. We are therefore concentrating on outbound processes when it comes to automation. Here, we can create advantages such as shorter processing times for articles after they have been ordered in the online store.
Automation means that customers receive their orders faster?
Exactly, and that is an important competitive advantage. With automated technology, we can reduce throughput times on the one hand, and react more flexibly to the availability of our workforce on the other. Even at a time when it is becoming increasingly difficult to find enough workers, we must continue to ensure that our customers receive their orders with the greatest possible convenience. Zalando has therefore been investing in automation since the beginning of its logistics activities.
VIDEO: Automation in logistics at Zalando
The use of automation is often associated with job losses. What does this topic look like at Zalando?
For myself and my team, it is important to test and use technologies that take physically demanding or monotonous tasks from our employees, while increasing the service level for our customers. Another factor to consider is the diversity and nature of our product range. We have soft products, shoe boxes, or even fragile materials, all of which need their own handling. An all-in-one solution that satisfies all these different requirements does not yet exist. Therefore I do not see any jobs threatened by automation, but rather secured for the long term.
Would you say it's a matter of cooperation rather than competition?
Carl-Friedrich: Yes. I believe in the combination of people and automation in everyday work. Monotonous activities can be supported or taken over by robots, but when it comes to more complex tasks or spontaneous changes in the process flow, artificial intelligence doesn't quite suffice. There, humans are not replaceable. At Zalando, employees work hand in hand with automated technology. We always use automation where it makes sense.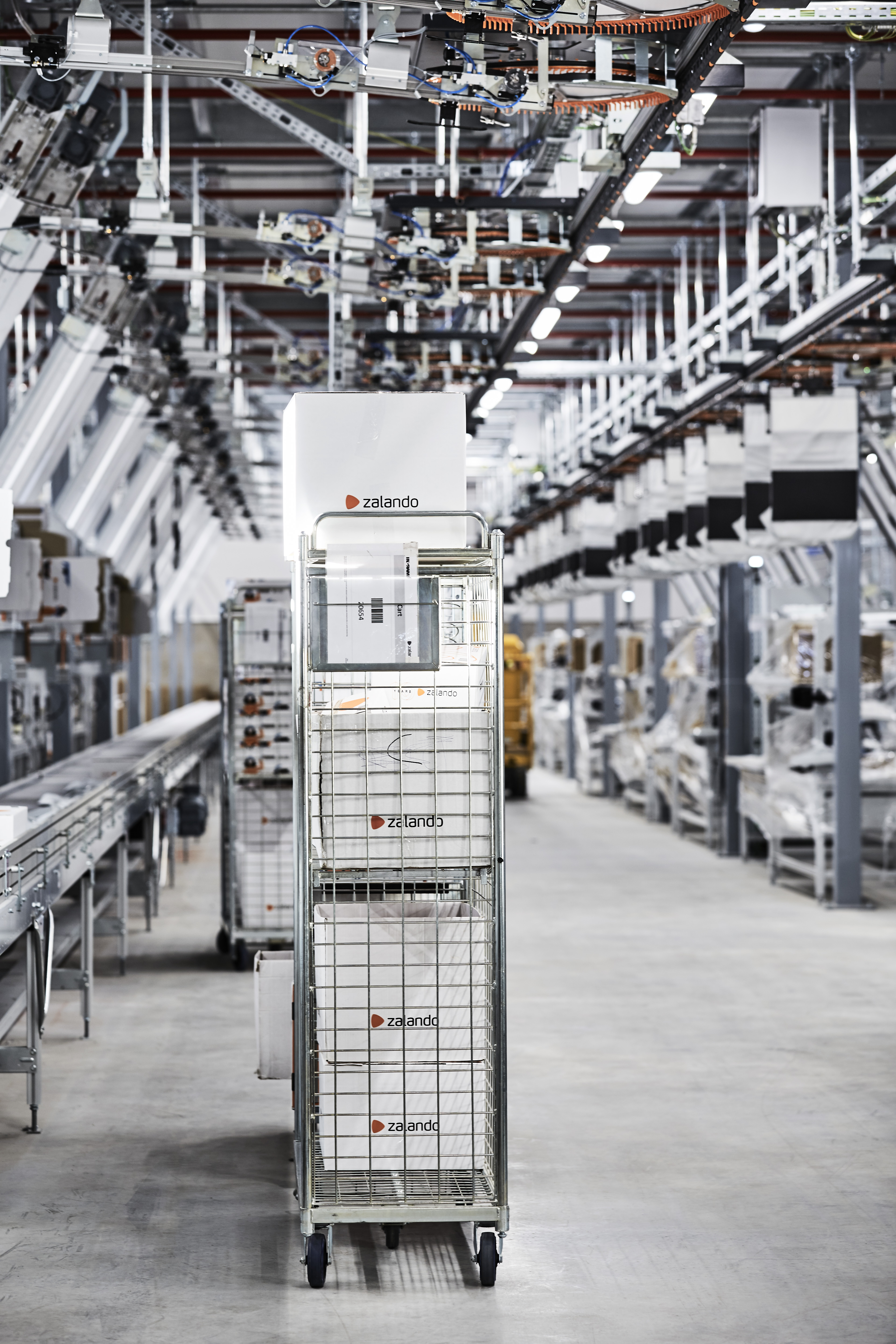 What does this cooperation look like in concrete terms?
The cooperation of technologies and employees is a flowing process. For example, automated conveyor technology brings goods to the sorting and packing workstations or to the truck, where they are loaded by employees. Another example is the bag sorter machine, which we use to assign articles to orders. The bag sorter transports the articles from a storage area to the employee's workstation, sorted and ready, and the employee can remove the articles from the bags and process them without bending them. This saves time and is more ergonomic for the employee.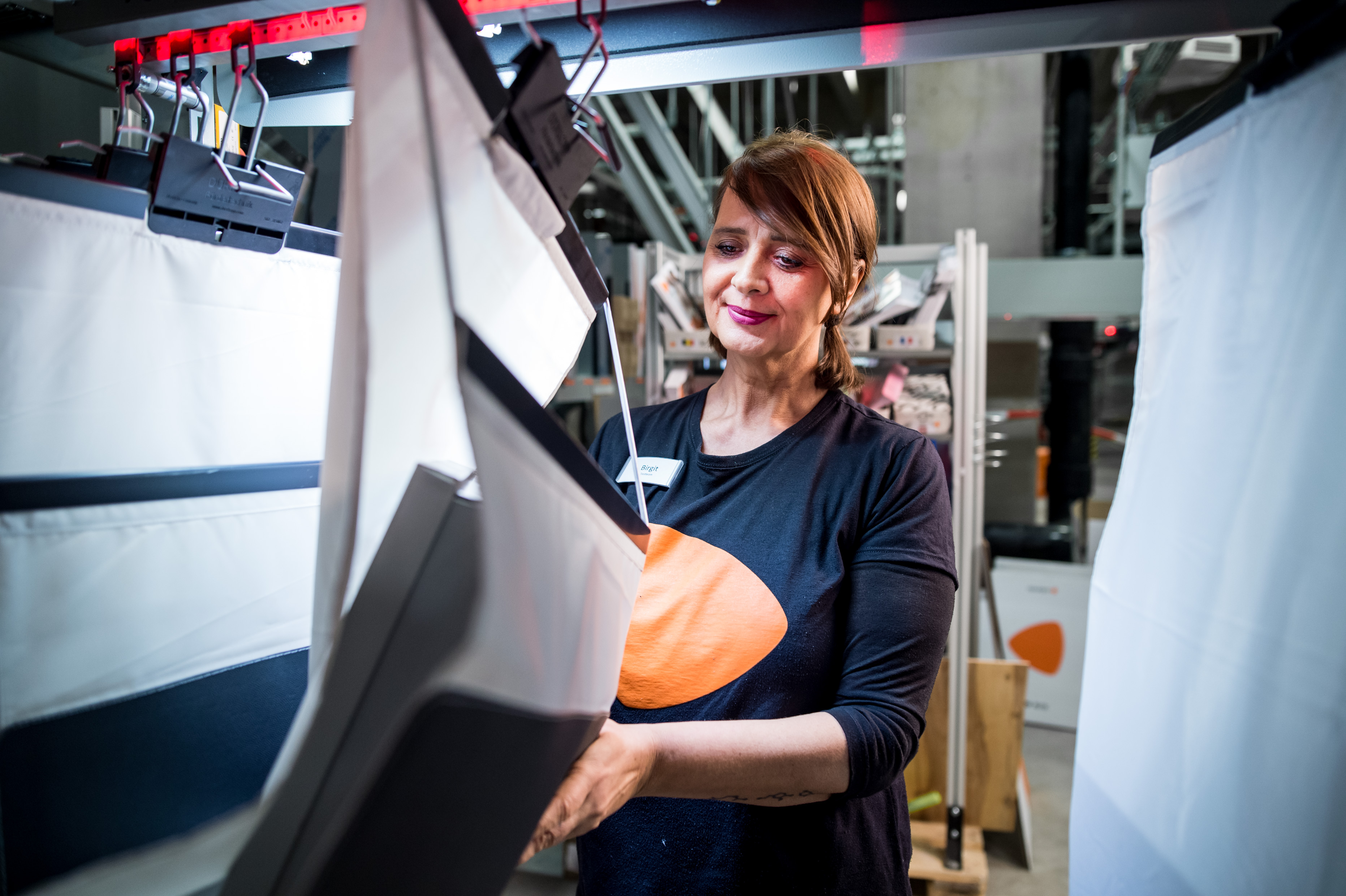 What do employees think of working with automated technologies?
So far, I have received a lot of positive feedback from employees who have worked with the automated technologies. Reduced walking distances and improved occupational health were highlighted in particular. An example: At the flexible and height-adjustable tables of our automation processes, unergonomic activities such as frequent bending down are eliminated. Instead, the articles are always transported individually to the employee's standing position, usually at hip height.
What are your expectations for developments in automation?
Above all, we need a larger number of possible applications for automation, which not only covers one area in intralogistics, but can be used for different tasks where required. In addition, we need open interfaces that allow data to be shared with other systems quickly. This allows for short integration times into existing processes. There is currently a lack of flexible solutions that can be implemented quickly. It would be ideal to be able to transport and use a robot from one warehouse to another without any problems.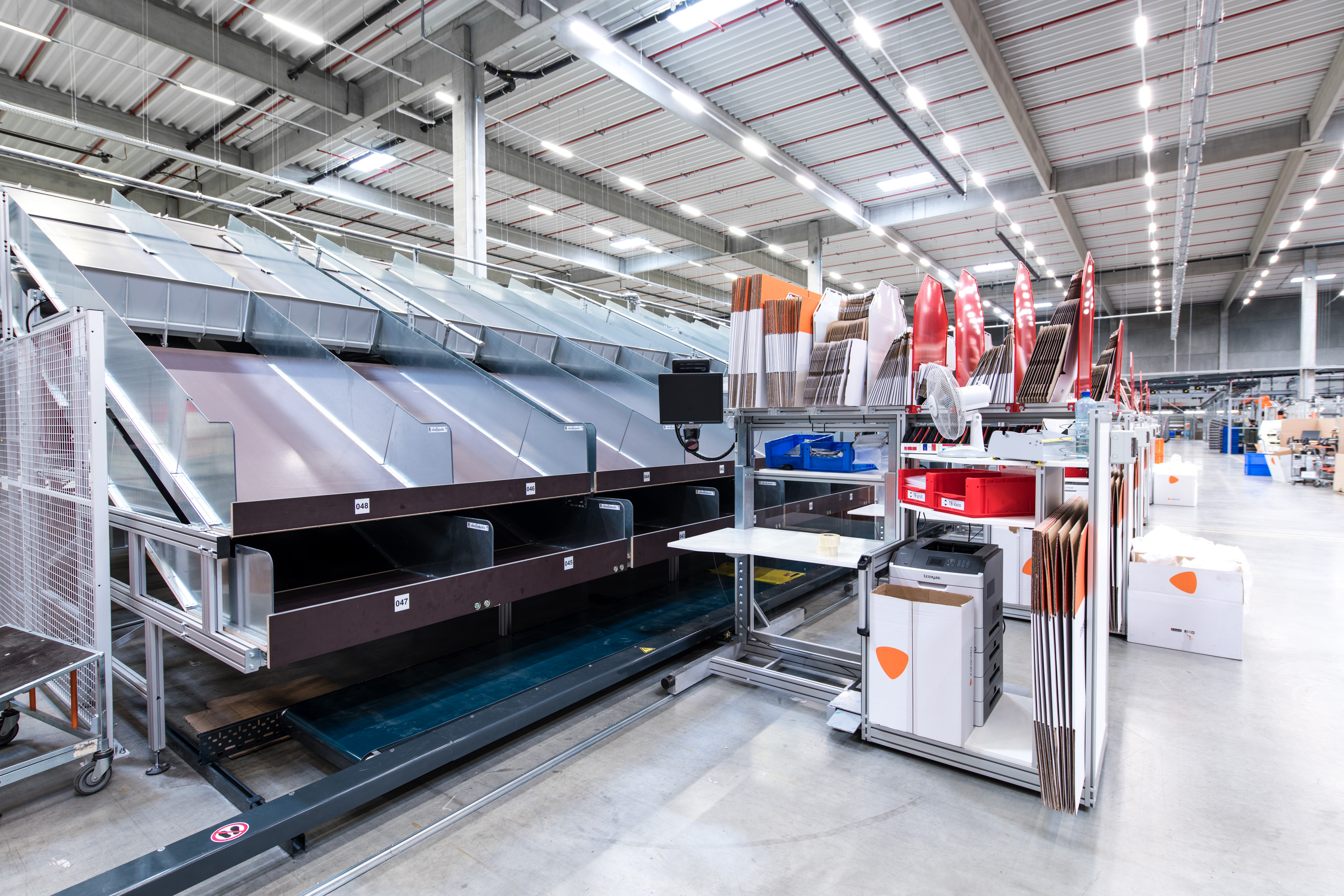 What are some solutions for this challenge?
I see great potential in automation platform software in that it enables open systems and interfaces. This means that the software can make its data available for other applications and it can, for example, be used by another system to steer a robot. We are talking here about a higher-level operating system; in the remotest sense comparable to Android as a smartphone operating system. As with Android, where each app provides special functions, different robot systems will call services via the automation platform software and thus execute orders. Of course, this presupposes that the manufacturers of robots also support open systems; I still see a lot of catching up to do here.
What exactly would an open operating system look like?
For example, we could imagine a transport robot calling up a "navigation service" that is provided centrally by the operating system. The shared data allows it to drive through the warehouse to supply the packing tables with packaging material.
How will Zalando logistics centers work in five to ten years?
New warehouses will have a higher degree of automation with more flexible structures that use space more efficiently, for example with height. All in all, I think we are just at the beginning of an exciting journey.