"We Saw a Festival of Content."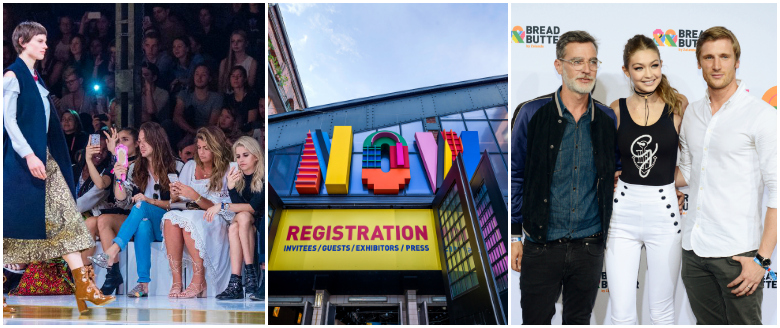 I met our VP Brand Marketing, Carsten, and ask him for a little resume of the premier of Bread&Butter by Zalando. The new consumer facing trend show took place last weekend at Arena Berlin and was celebrating what is hot in FASHION, MUSIC and FOOD under the motto of NOW.
Are you satisfied with how Bread&Butter turned out in 2016?
"The first Bread&Butter by Zalando was a huge success for us and thus, a strong start into the new season. More than 20 000 visitors came to Arena Berlin and directly got in touch with their favorite brands and music acts. We were sold out on all three days. The atmosphere was relaxed, creative, inspiring and vibrant at the same time. The various brand experiences, as well as the fashion shows, and concerts were very well received by our brand partners and consumers. The visitors were mainly international fashion forward and digitally engaged, most of them from Berlin. Our goal was to inspire people and animate them to share their experiences at B&&B, and we achieved that! We saw a festival of content on all the go-to social media channels. This was particularly true for our Facebook live events where we streamed eight fashion shows on 16 channels reaching more than 3.5 million consumers across Europe. Overall, we already gathered more than 100 million impressions over the past days across all social media channels, with Gigi Hadid as a top trending topic. Further amplifications will follow."
What was the highlight for you?
"With Gigi Hadid unveiling her Tommy X Gigi capsule collection and A$AP Rocky performing on Friday night, we coudn't have asked for a better start. The closing on Sunday night with the Zalando fashion show and Joséphine de la Baume performing live on the catwalk rounded up the three-day immersive experience."
When is the next Bread&Butter taking place?
"We are now taking the time to review the first B&&B. The reactions of consumers, brands and partners are important for us and their feedback will now help us to properly evaluate the concept. For example, our first learning was that consumers only like to buy their ticket very last minute at this price point. But as part of the Zalando culture: We try something out, evaluate and learn from it. As soon as we have more details on how we would like to proceed with Bread&Butter next year, we will let you know."
If you want to see more pictures of Bread&Butter, please check it out here. If you want to read how digital is disrupting the fashion industry and how at Bread&Butter, ideas were brought to life that have the potential to reshape the way the industry does its business, check Carsten's article in our brand-new digital magazine "All About Z".