Viktor&Rolf for Zalando RE:CYCLE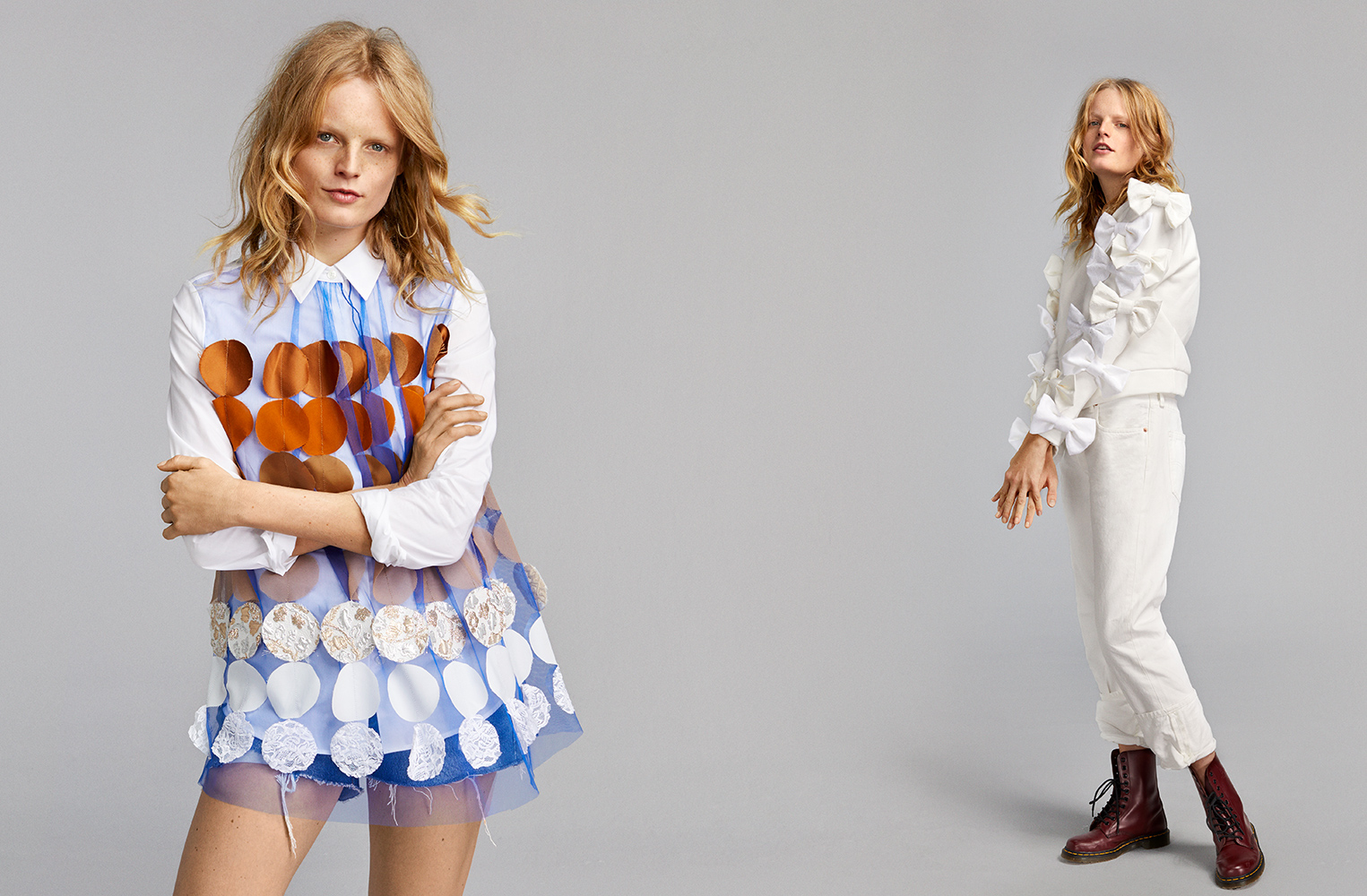 Our First Environmentally Conscious Design Collaboration
A new year brings all kinds of exciting new opportunities and projects, and 2018 is no exception. On February 1st, Zalando will launch a limited edition collection in collaboration with Viktor&Rolf, a partnership which was first announced at Bread & Butter 2017, where the Dutch designer duo wowed fashion lovers with their haute couture show.
Viktor&Rolf for Zalando RE:CYCLE explores garment recycling and environmentally conscious design, transforming Zalando overstock into beautiful new pieces. The womenswear collection includes 17 pieces, with prices ranging from €50 to €250, bringing sustainable, haute couture fashion to everyone; no matter their wallet size.

Our first conscious design collaboration to offer other sustainable style options, Viktor&Rolf for Zalando RE:CYCLE illustrates our deepening commitment to sustainability. We follow opportunities to reimagine fashion for the good of all, and want to engage employees, customers and partners in finding more sustainable ways to produce and consume fashion. In 2016, Zalando further extended its range of sustainable products and added more production information on our website and app so customers could make more informed buying choices around environmentally friendly items.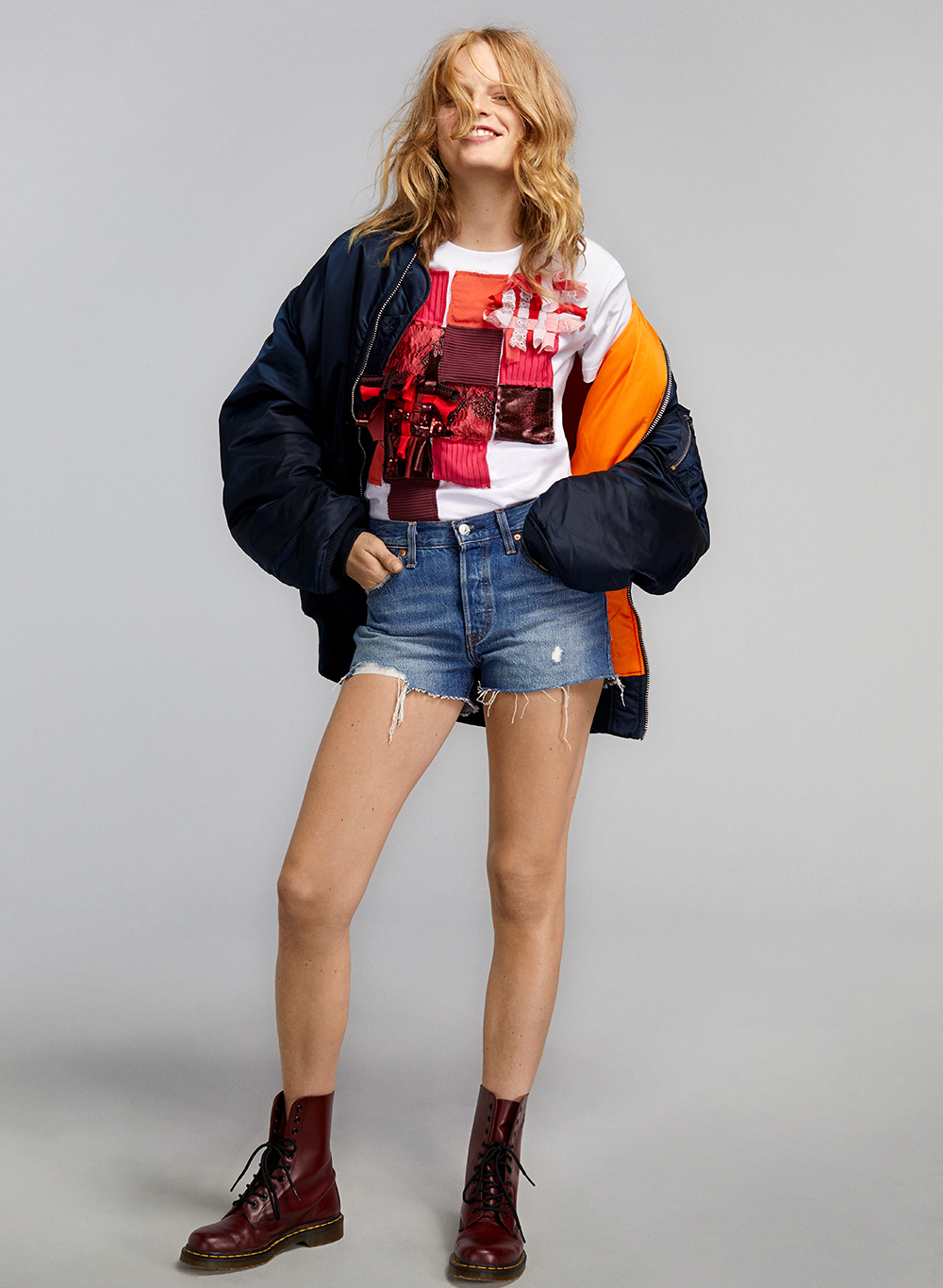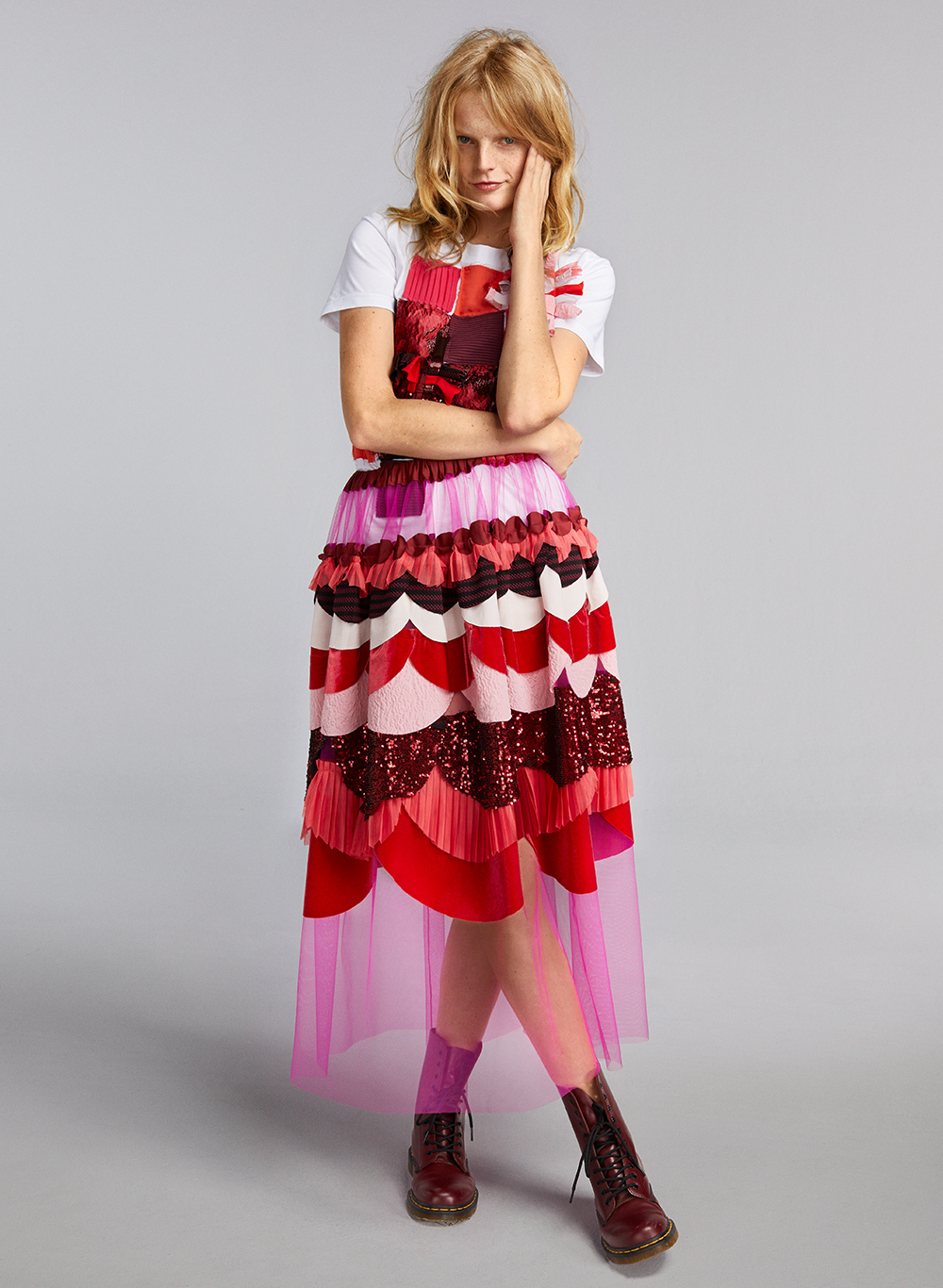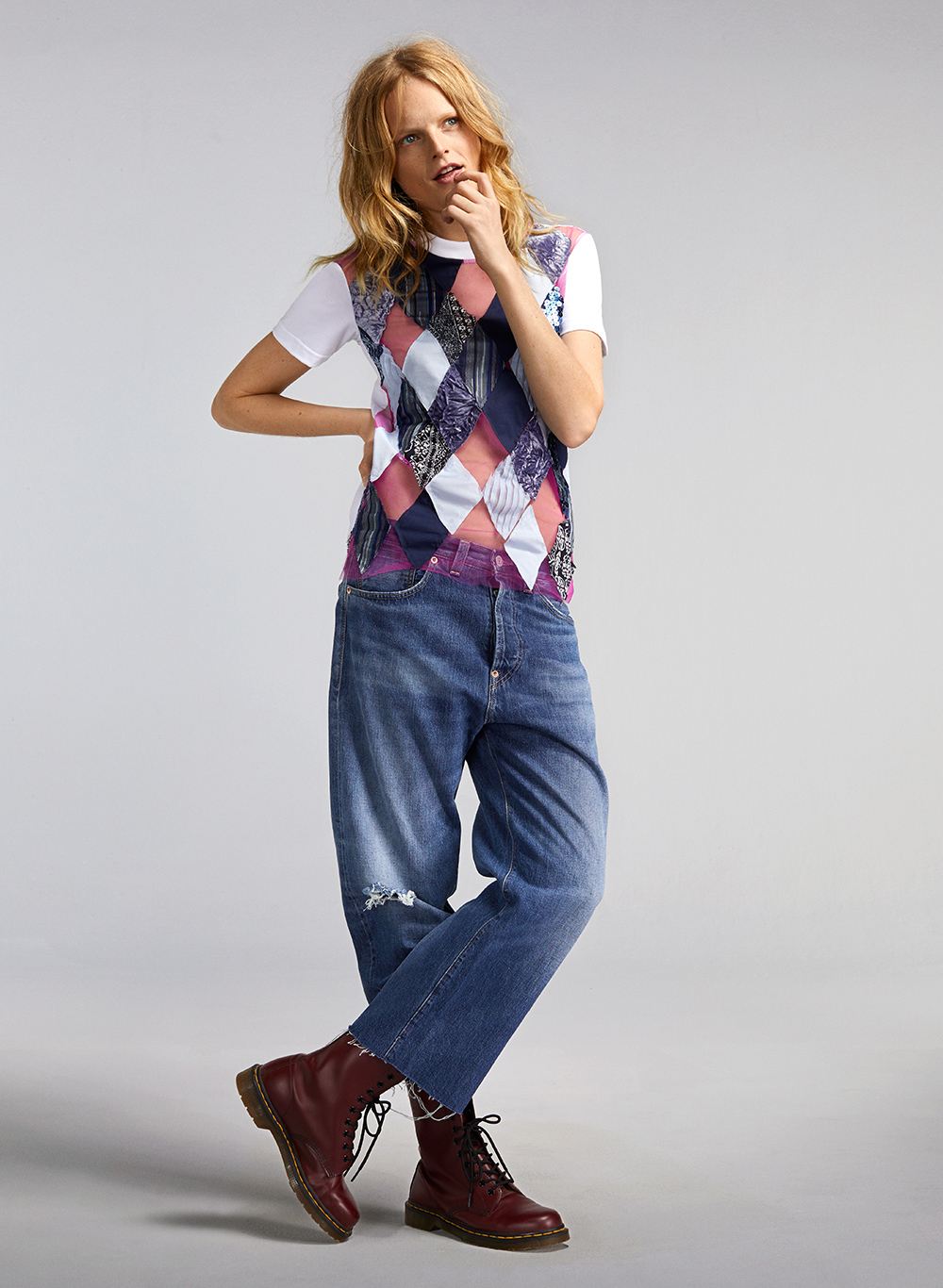 Sustainability in fashion is also about making a greener industry. As a fast-growing online fashion platform, Zalando aims to reduce its environmental footprint. Our partnership with Fashion for Good - Plug and Play is a great example of the steps we're taking to this end. We tackle our CO2 emissions via a climate protection strategy, and are working towards 100% sustainable packaging. As part of our climate strategy, we switched to green electricity in all offices and fulfillment centers in Germany on 1st January 2018. Moreover, Zalando's logistic centers have been heated using climate neutral natural gas since the beginning of 2017. B&&B 2017 also hosted a brave and bold exhibition by Vivienne Westwood that drew attention to the environment and social responsibility within the fashion realm.
For us, haute couture has always been a laboratory for experimentation. With our upcoming collaboration with Zalando, we are excited to bring forth this spirit of sustainable fashion in a bold and accessible way by breathing new life into forgotten garments."

Viktor&Rolf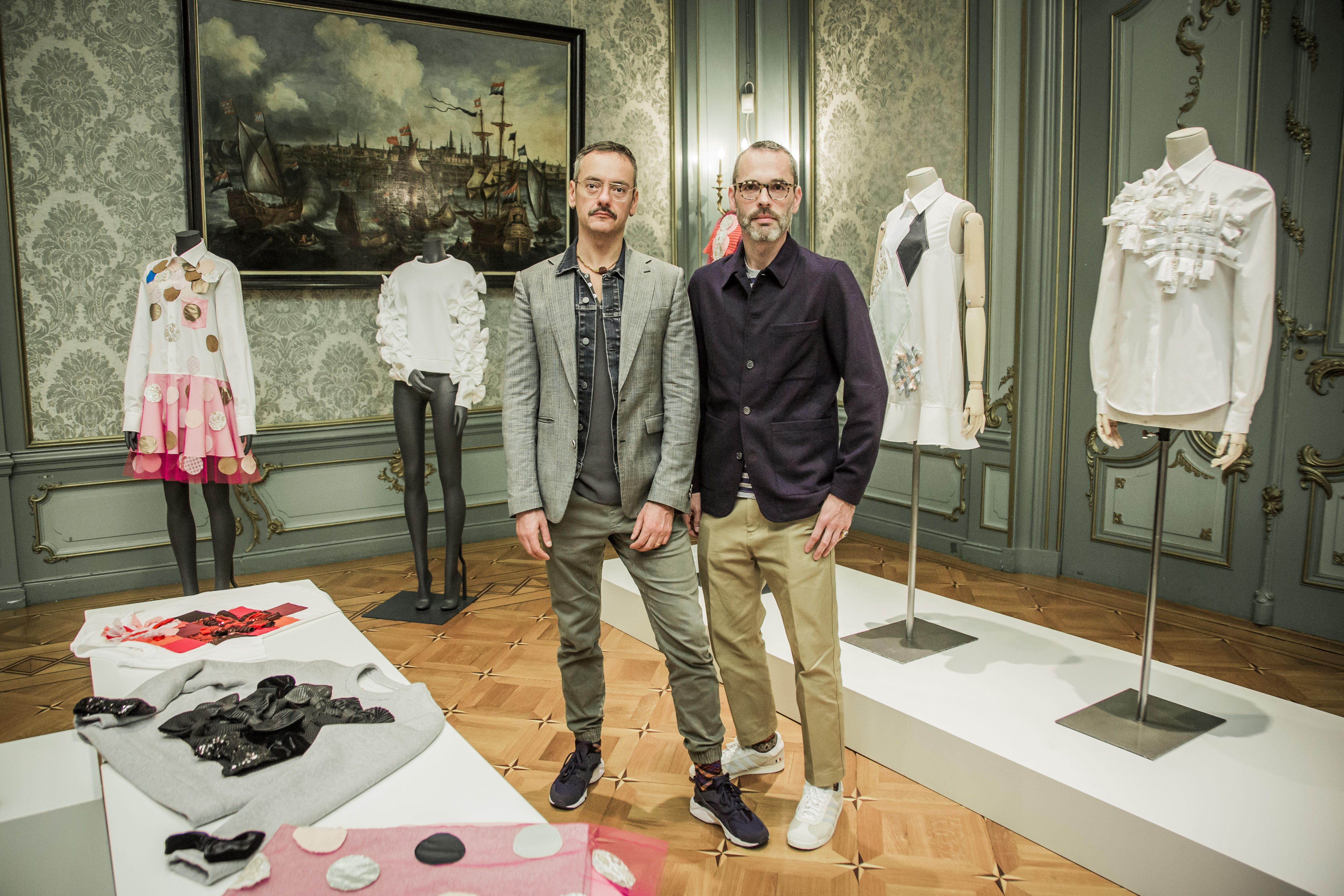 Rebelling against the status quo since the fashion house was first founded in 1993, Viktor&Rolf is an ideal partner for Zalando to work with in bringing beautifully crafted, affordable and sustainable fashion to our more than 22 million active customers.
This latest designer collaboration for Zalando marks the online platform's first collection with a focus on sustainability. "By teaming up with Viktor&Rolf we are offering our consumers a conscious style. It is incredible to see how Viktor&Rolf transform old garments into something new and beautiful. It prolongs the life cycle of fashion. Their creations go beyond haute couture to reimagine fashion for the good of all," says Jolanda Smit, Director of Group Brand Relations Marketing.

Read more about corporate responsibility at Zalando including our partnership with sustainable fashion accelerator, Plug&Play: Fashion for Good.