Time to Warm the House of the New Zalando Headquarters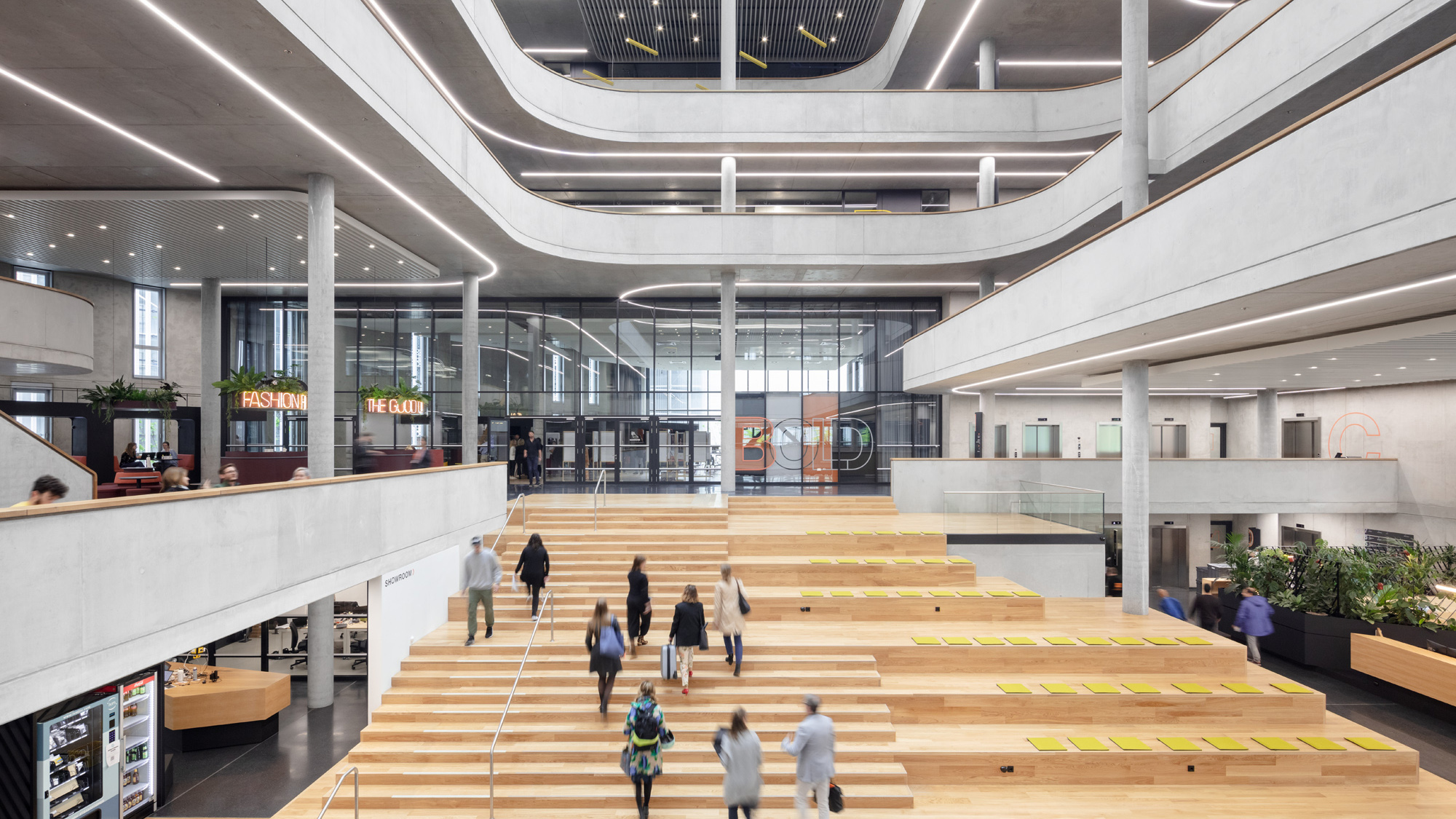 The campus area brings Zalando talent closer together for the next decade of successful collaboration
At Zalando, success happens when people, partners and products come together to make something special. This is no less true of the new Zalando headquarters, the latest addition to the Zalando campus, based at Berlin's East Side Gallery, which will celebrate its official opening June 26.
With over 6,000 employees based in Berlin alone and spread across several different locations, the Zalando campus brings talent closer together to work on the company vision to become the Starting Point for Fashion. Having celebrated its 10th birthday last September, Zalando continues its forward momentum as the campus promises customizable work environments and enables truly modular teamwork.
Setting the tone for the next decade of collaboration and innovation, the Zalando campus–which includes the new company headquarters–is comprised of 10 buildings with a further two under construction. The existing 10 buildings have a footprint of 100,000 square meters: plenty of room for creativity, teaming up and exciting new ways of working, such as flexible workstations and silent spaces. Zalando employees can also make use of the site's gym, prayer room, kindergarten, rooftop basketball courts, chill out areas and urban gardens. Similar to all other German Zalando sites, the new campus uses 100% green energy.
Zalando is Berlin and Berlin is Zalando. Inspired by the German capital, the design concept reflects the city's flair, openness and creativity with a lofty atrium, clean wooden stairs and a sleek glass exterior. The headquarters is comprised of two buildings, the tallest of which is seven stories tall with approximately 1,500 workstations across 30,000 square meters. It also has a showroom and an auditorium; perfect for larger events like town hall meetings, press conferences and presentations. The space is also home to smaller nooks and hideaways, where teams can knuckle-down and collaborate freely.

Michael Menz, SVP Corporate Governance and Corporate Real Estate at Zalando says, "Our new headquarters and the campus enable us to work even better together; discovering and creating more innovative solutions for our customers. It's a place that reunites our employees; another step on our growth path, and we are looking forward to the next decade of the Zalando story."

The headquarters was developed in partnership with building contractor Porr, developer UBM, architect Henn and interior designer Kinzo.