Then and Now: Two Zalando Employees Talk Shop
Maik has been with Zalando from almost the beginning, Barbara only a few months. We learn how each employee feels about Zalando.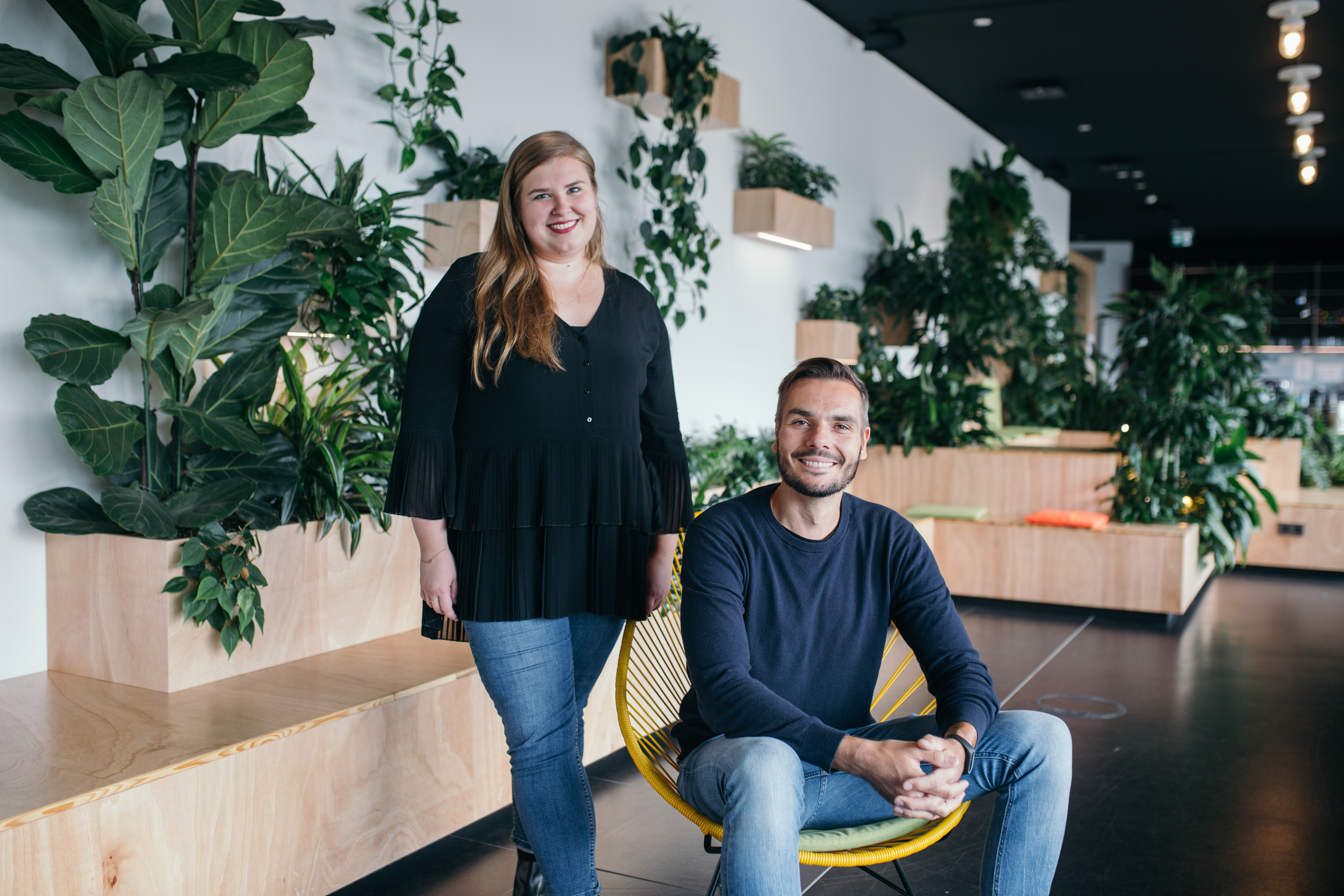 When Maik Reimers and Barbara Debowska see each other for the first time, two completely different generations of Zalando meet. 113 months compared to 3 months. Or: 491 weeks compared to 13. Or: 3441 days compared to 96.
Maik started as an intern as employee no. 17 in May 2009 in Zalando's first office on Torstraße, Berlin. Today he heads the Workplace Applications department. Barbara is spokeswoman for Central Europe in the Corporate Communications team and has only been with Zalando since July this year.
As Barbara and Maik chat, we find out more about how the view of Zalando has changed over the years and how they both experience the company for themselves.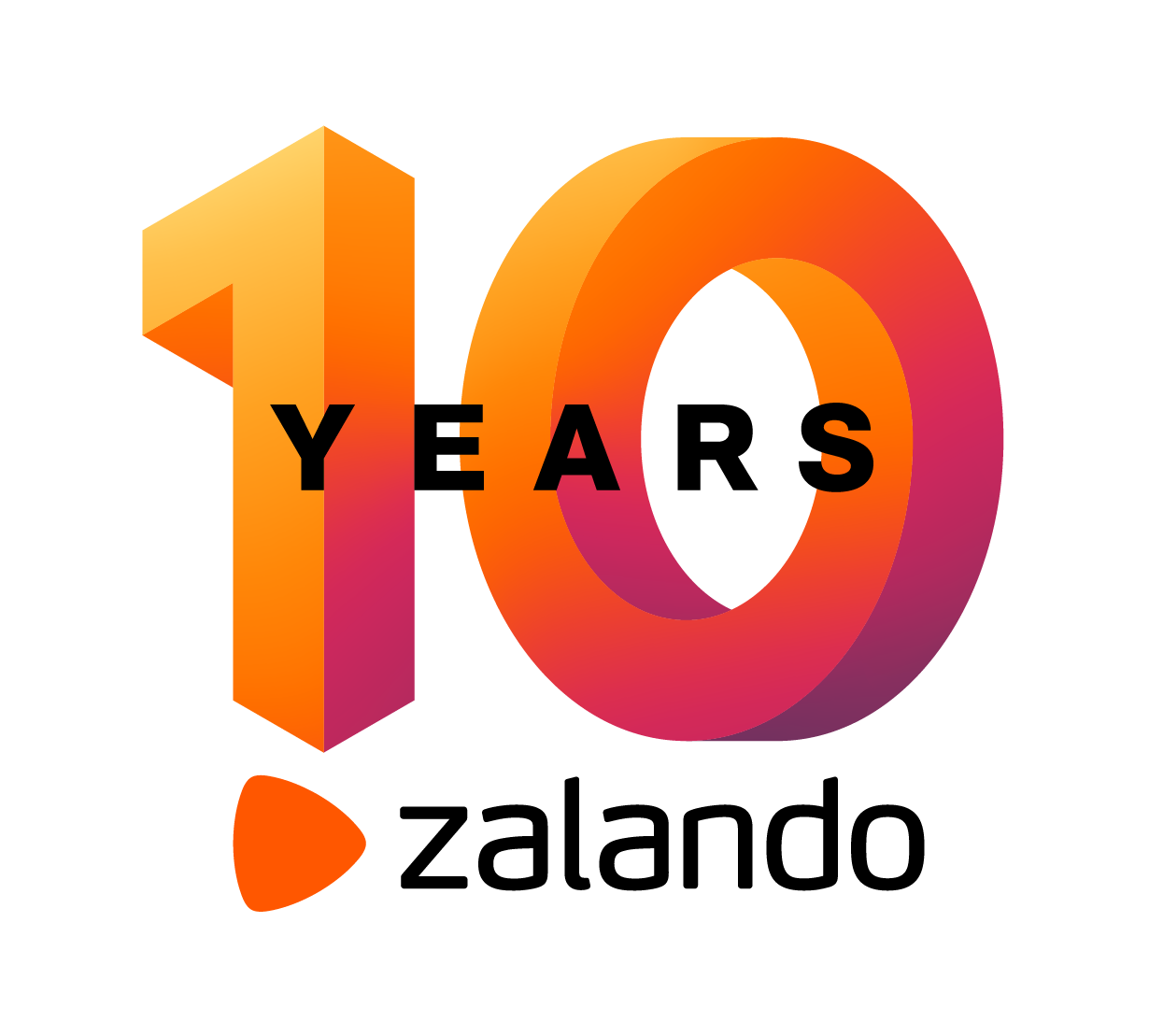 Maik, you've celebrated a few Zalando birthdays now. Anything different about this one?
Maik: Sure; this one comes with a lot of memories. Back in 2009 in Torstraße, it was usual for us to work late into the night. Co-CEO, David Schneider would come to the office on Fridays at 9 p.m. with a few cold drinks and we'd have a short break and play foosball, then continue working. What a time!

Barbara: When I saw the advertising on TV for the first time, I only thought: "Really? E-commerce? Shoes online?" Nobody could have guessed what would develop out of it. So it's all the more impressive now to realize that Zalando has been around for 10 years.

M: But it doesn't feel like Zalando has been around for 10 years; it still feels as agile and exciting as it did in its early days. The biggest change has actually been in my personal life. I came to Berlin as a young man; just finished my studies. Today, I am married and have children.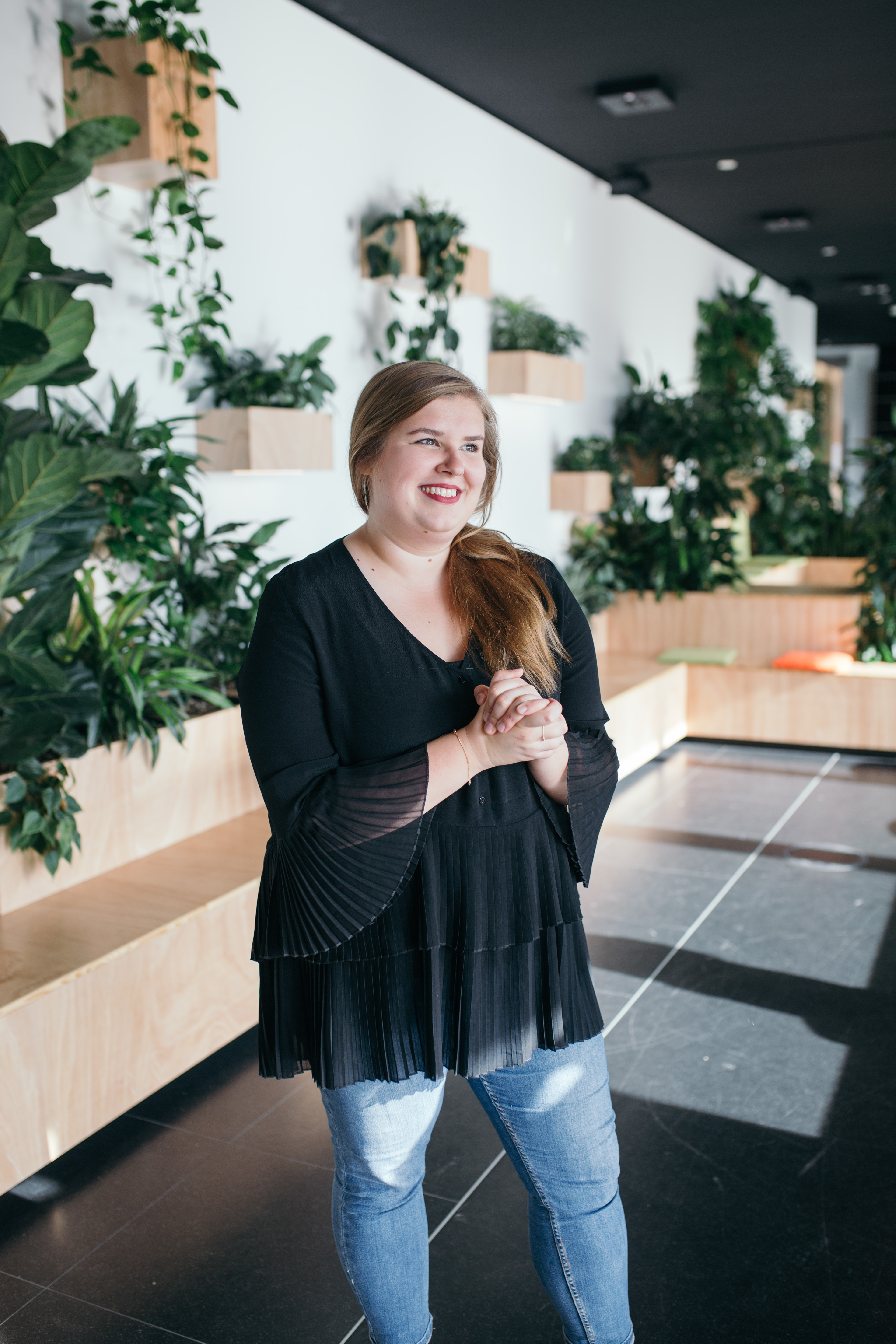 Barbara, you can "only" look back on four months. What do you associate with the 10th anniversary?
B: To me, "10 years" means we're only getting started. I'm rather asking, "What will the next decade bring? What can we add to what we have achieved?"

M: I'd say this also applies to Zalando "old-timers." At Zalando, we have a principle: Treat every day as the first day. We constantly try to question everything and expand our business. If you look at how great the potential for fashion in Europe is, a higher market share is really possible. These are opportunities that we want to seize. 

B: This forward thinking has only begun for me since I joined Zalando. As an outsider, it's fair to think that almost the entire market is already with Zalando. You see packages everywhere and when the "Scream of Joy" TV campaign was released, everyone was talking about it. This spirit to become even better or bigger, is there from the very first day, and you are really driven by it yourself.
How was Zalando perceived in its first couple of years?
M: Almost not at all, to be honest. But even then, when looking at the fashion market, it was clear what potential there was. 

B: And then how did you get to Zalando? 

M: I was, and still am, really into cars, so I originally thought I'd go into the automotive industry. But when I saw a job ad from Zalando somewhere online, I was tempted by the chance to support a startup and possibly even help build it up. When I came to the interview, Christoph Lange, employee number three, took me aside and started talking: that Berlin was great, that it was cheap, you could rent DVDs for one euro. DVDs! That certainly feels like 10 years ago.

B: But it sounds really exciting; I'd love to experience that kind of environment. Especially because there was so much room for maneuver. 

M: Absolutely. There was also a lot of work, but as young people, we approached the tasks in a brisk way. We tried out a lot, made mistakes and then tried a different approach. Mistakes were normal, and things just went on. But apparently, we also did some things right.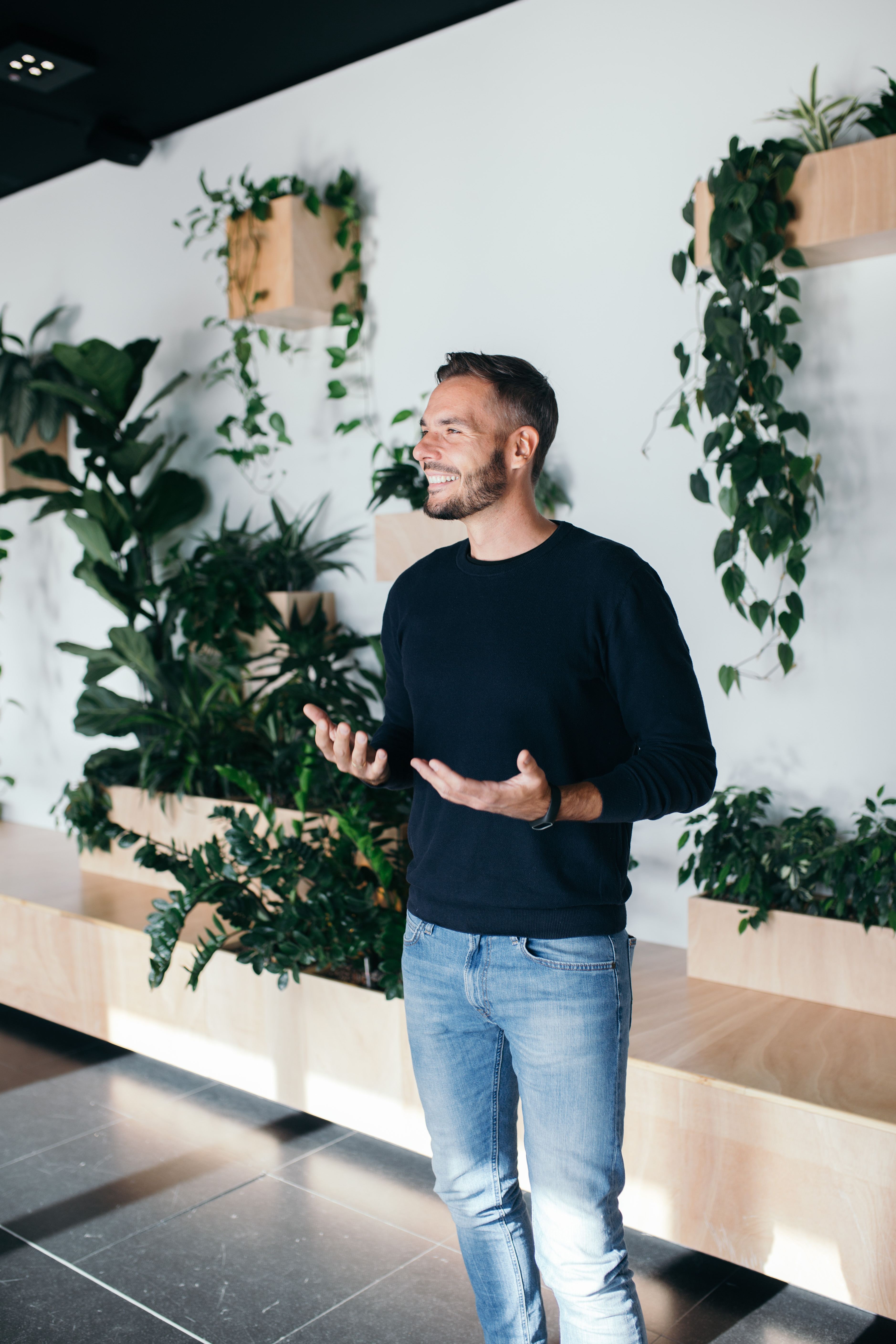 At that time it was about building something new. Has the attraction changed at all?
B: Today the name, the reputation, plays a big role. Privately, a lot of people, especially my friends, have come into contact with Zalando. It helps that Zalando can offer a cool product like fashion. The reason why I chose Zalando is the mix of a large company and a startup mentality. Zalando is big and international, yet you don't notice the 10 years in daily business so much. Despite its size, it's still very agile. 

M: It's the mix, I think. When processes have to be built for 15,000 employees, you have to think big. On the other hand, the startup mindset is still very pronounced, especially in the project teams. That has never changed.

B: I honestly thought it would take me longer to find my way around, but I quickly learned who to talk to. The process will probably never be finished, because I'm constantly getting to know new people. 

M: You grow with time, I noticed that in myself. I'm convinced I knew the first 400 people; their first names and hobbies. Then suddenly it was 800 people, and so on. At some point, I only knew every fourth person at Christmas parties instead of every second.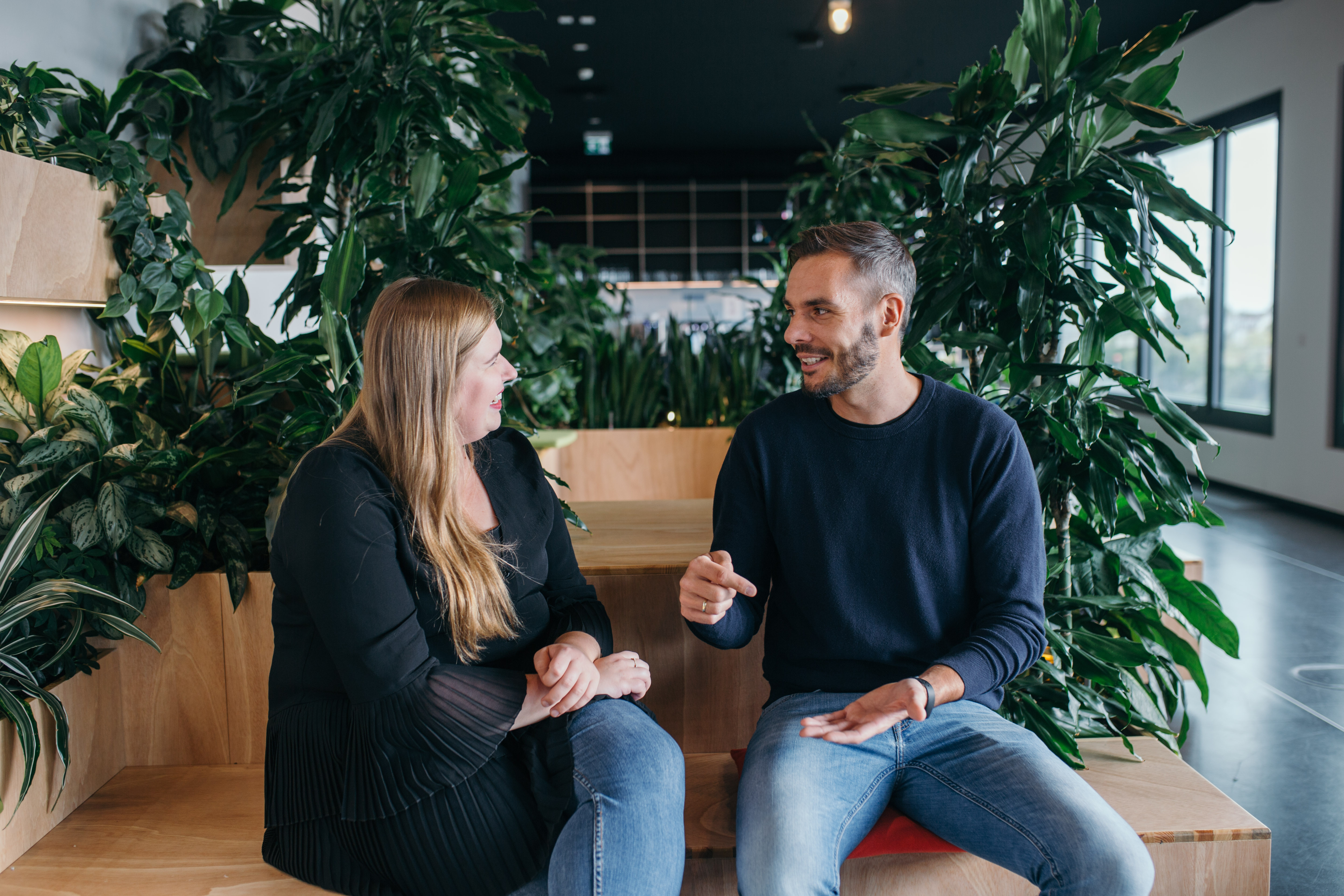 What tips can you give fresh Zalandos?
M: Try lots of things! Just like we did back then. I am an advocate of the idea that seniors and juniors can and should discuss the same topic with an open mind. The best perspective or idea then wins. But it takes courage to pursue and present your ideas. 

B: I think this problem-solving attitude is very good. It makes everyone feel like they are being taken seriously. But do you also see challenges that everyone has to tackle?

M: The topic of value culture is one in which everyone should get involved. If, like us, you grow quickly, it is difficult to convey and have a culture for everyone. It is important to develop common values with which everyone can identify. There are already many approaches to this, but I think we can always expand it further. 
What view do you have on the next 10 years?
B: The road is far from over. If we look at the business, there are still so many goals to achieve. That's why Zalando is so interesting for me. I think I can personally develop very well here and contribute, in my way, to the success. 

M: That's what it's all about. If everyone puts their power into Zalando, we can achieve our goal of becoming synonymous with fashion. When I want to buy fashion online, I go to Zalando; as it is with videos on YouTube or with music on Spotify. And one thing should remain the same as in the past ten years: We never knew where our journey would end. We don't know that today either.