TeachSurfing at Zalando
Empowering locals, migrants and newcomers through mutual learning
TeachSurfing is a skill-sharing platform founded by Miganoush Magarian and Gretta Hohl in 2015 in order to encourage inclusivity and co-learning between local communities and new members of the society. In December, Zalando ran a Javascript workshop in our Berlin headquarters, where non-techie Zalandos learned alongside migrants and refugees. At the event, we managed to catch up with Corporate Responsibility Manager, Viviane Engels for more information about Zalando's collaboration with TeachSurfing.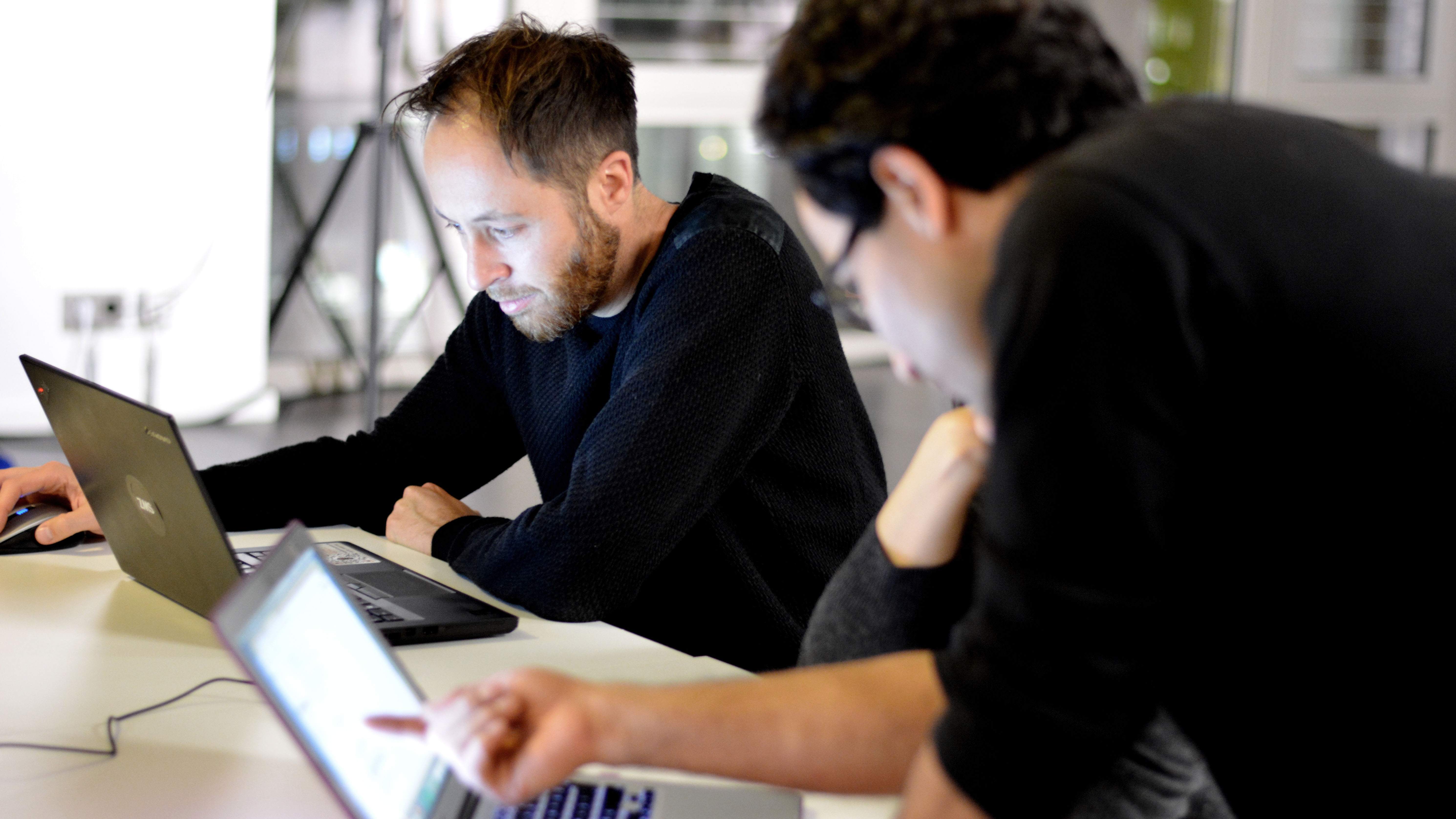 What's the idea behind TeachSurfing?
TeachSurfing is a social organization which enables volunteers (TeachSurfers) to share their knowledge through workshops hosted by schools, NGOs, local businesses, and other local communities. Additionally, they organize knowledge-sharing workshops with companies with the goal to increase employee engagement, appreciation for diversity, and enhance people's training experience. For companies, this is a good way to attract a new workforce and fully engage with local communities.

In a two month project, TeachSurfing and Zalando collaborated to enable a diverse community of refugees, migrants and Berlin locals to enhance their coding and application skills. Zalando offered four workshops on Java Script, and one on resume and interview training. Together, they will also develop open educational resources about the workshops so other businesses can easily offer workshops.
Can you talk more about the intercultural aspect?

As part of the exchange, TeachSurfing offers two Arabic language and cultural workshops. Newcomers to Berlin can pass on their knowledge about language and their country (in this case, Syria) to participants and tell their story about the journey from Syria to Germany.
In the Javascript workshop, non-techie Zalandos learn side-by-side with refugees. What do both groups gain from the experience?
Employees have the opportunity to improve or learn skills such as moderation, mentoring and leadership. Personal engagement, social responsibility and the employee's network is also expanded. The benefits of interacting with people from new cultures can't be overstated.

Meanwhile, refugees can scale their professional network, up their job application skills, learn coding thus opening up new opportunities and adding to their professional "tool kit".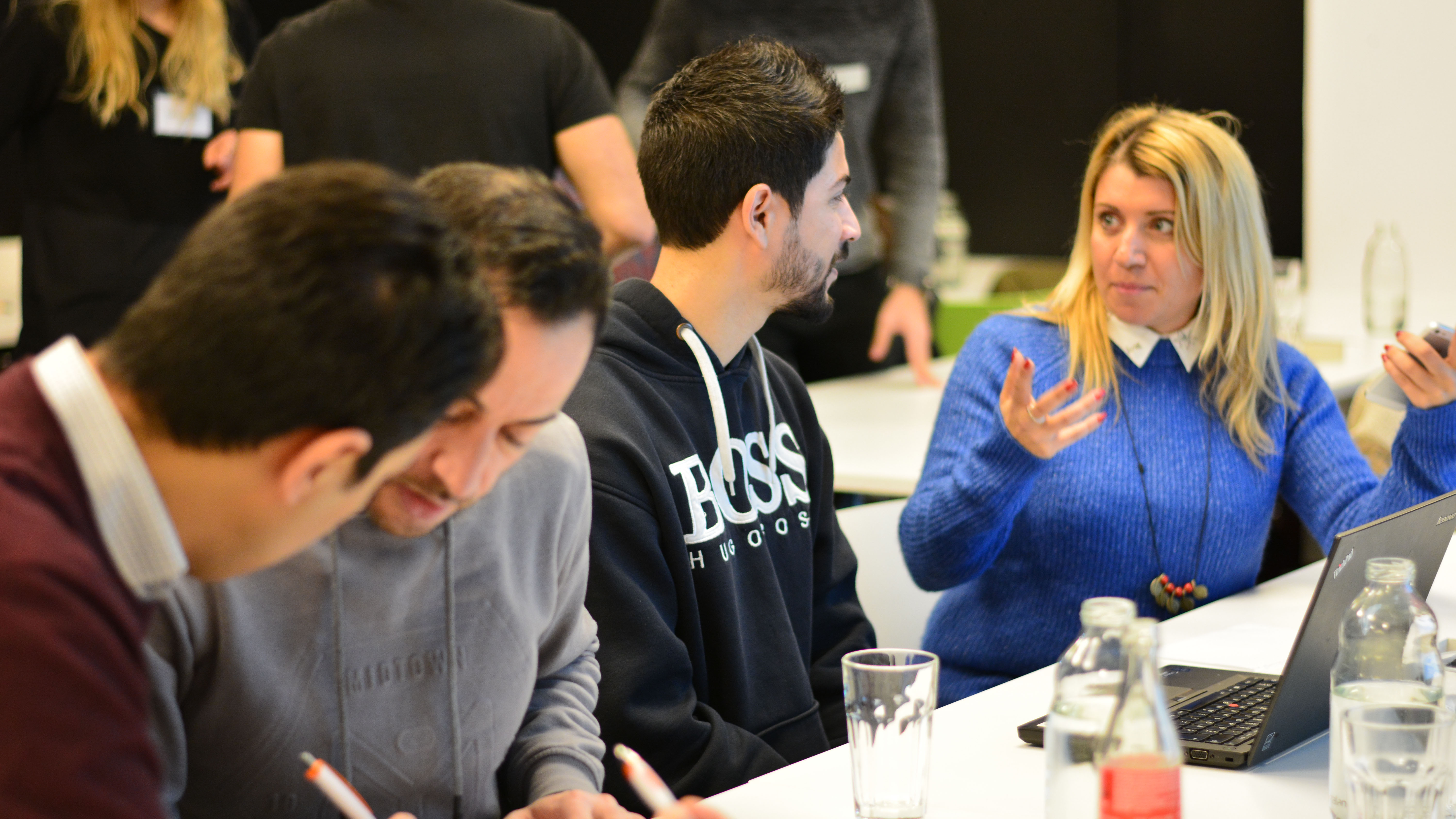 What importance do events like these have for Zalando?
With employees from over 100 different countries, Zalando is incredibly diverse, so it's only natural that we celebrate and support the contribution refugees are making to a dynamic local community. In our engagement, we started with support that was more ad hoc, but we quickly professionalized via initiatives like our Hello Festival, the Hello Accelerator and several other projects in which we supported refugees through the long journey of settling down, up to and including starting a new job. As an Tech company Zalando wants to engage around its core competencies. Education and IT skills help people fulfill their potential and provide entry to the digital economy.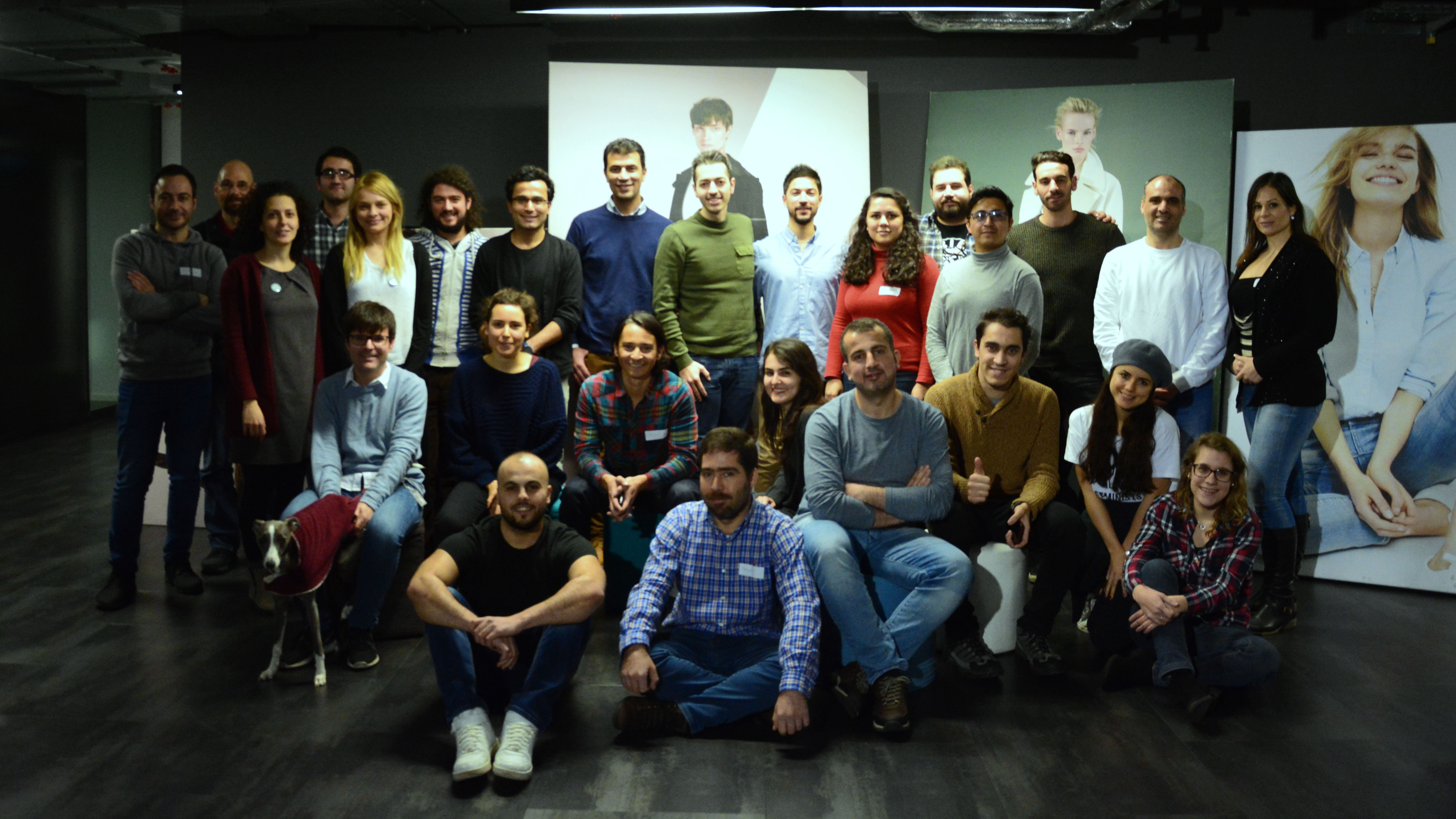 Any future projects you can talk about?
Within our diverse and valuable workforce, there are people with stories very similar to those of recent migrants. We want to support people making these huge and sometimes painful transitions. It's a win-win situation with knowledge transfer happening both ways. We're happy to offer full-time jobs and internships and we'll start a project with One Week Experience to allow refugees to join an Azubi training. This offers a sneak-peak into the German Ausbildung or apprenticeship system.
Find out more about corporate responsibility at Zalando.