Talking Mobile: Big data, small screens and personalization  
Product Manager Mobile Apps, Kristina Walcker-Mayer gives her insights on mobile, e-commerce and the promising future of personalization.
How has mobile usage changed in the last 5 years?
Mobile is no longer the little sister of desktop. It's the new normal; the major screen. We order food from it, book a car, do banking, share special moments, etc. For most people, the mobile is the first thing they use when they switch off their alarm in the morning and the last thing they check at night.
How have we seen this come into play in e-commerce?
Ways and means play a big part in how much we've adapted mobile. Connectivity and availability have improved enormously: more people have smartphones, Wi-Fi is more ubiquitous, services such as high-speed connections that were premium are now common. We come from a situation where mobile was used to kill time, to it being a constant companion, and the first point of service and inspiration.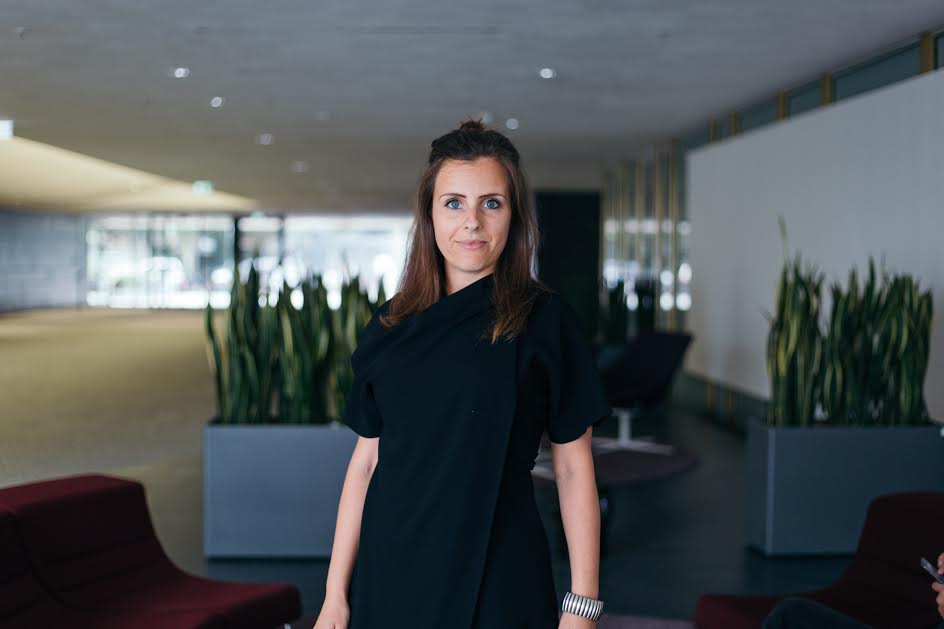 Mobile allows for more intuitive and natural ways of interacting; visual searches or voice activated assistants to name a couple. A search bar on desktop by contrast is a very technical thing. We see searches for "Black" and "Dress" instead of "Show me a dress for a dinner party". Shoppers are already convinced that everything they type requires a very technical, unnatural manner of "speaking". Conservation – natural conversation – is more about asking the customer the kind of questions staff in a store might ask. As a device, mobile offers a lot of opportunity here. It has a microphone, a camera, constant connectivity, etc. It can better emulate the kind of organic encounters customers experience in store.

Mobile is a portal to personalization.
Right. Customers carry their phone 24/7 and engage with it for social media, work, play, news, and shopping; most content tailored just to them. So, even in an unconscious way, there's a higher level of personalization that we're used to with online music platforms or news outlets on our mobiles, for example. This compared to a desktop that may be used by several people throughout the day.
When it comes to e-commerce, it's still a very blue ocean. There are still improvements to be made in providing a highly relevant personal journey. Features like suggestions from past purchases are possible of course, but I've never seen a highly personalized and completely relevant journey from start to finish. Customers still have to search through billions of items. We are a platform that's constantly expanding its assortment and we want to give more brands the chance to sell on our interfaces. But how do you leverage that? Because for the customer, it's great if we have more brands and more items, but it's getting harder for them to find what is really meaningful.
We've seen a lot of coverage this year about app fatigue. What does that mean for mobile?
I would say it's a bit of "the survival of the fittest" as services are beginning to be consolidated under key apps. If you don't provide an excellent experience, you will probably lose out very soon. That's why it's important for us to stay ahead of what the customer expects, and we explore this with some of the great work we do in the innovation labs, for example.
Apps are not that exciting anymore in terms of people wanting to try out a lot of different things. They need to be very valuable. That is to say, they should have a heavy-usage social or practical aspect, or be used less often but are powerful in the moments they're needed. Maybe you only use Shazam once a month, but when you need it, it's powerful. So you're not likely to delete this app.
When it comes to shopping, an app that provides the best assortment, the best deals and the best user experience will win out. Daily freshness also comes into play here. We want to delight customers every time they come to our app. For us, it's not just important that customers buy all the time. We also want them to hang out and be inspired.
Would you say that's what mobile means to Zalando; keeping the online store present?
Yes, I think it should be like a personal fashion buddy. Need inspiration? Open the Zalando app.
What are some pain points that need innovation?
We need to find more natural ways of searching. I think voice or visual searches will really come into play. Customers can guide the results in a direction suited to them; just as they would in a store. Personalization can also be improved. There's a lot of data, but companies are having a hard time using it in an efficient way. There's a lot of buzz around VR and AR, and I do think it's important to stay ahead and innovate, but there are a lot of basics to fix first. Getting them right is crucial to surviving and winning customers over.
Any trends we should look out for in the new year?
Personalization and more fluid checkouts. Today, it's still cumbersome to pay. The trends that excite me aren't flashy or headline grabbing. They're all about how we can refine the basics. How can we really inspire people? How can we guide people and meet their requests for fashion that suits them? Dialog in general will be very powerful; bringing a more natural way of discovery back to technology.

Interested in personalization? Read more on sizing and personalization in our newsroom.