Take It On: In Conversation with Stacia Carr
The Zalando Director of Engineering on sizing, ambition and being a lighthouse for women in tech
Summer lingers in Berlin, but this isn't a problem for Zalando Director of Engineering, Stacia Carr, a Californian who once fled the cold of New York to explore the then still emerging tech scene back in her home state. Joining Zalando in March 2016, Stacia previously led engineering teams at SoundCloud, Sony, Listen.com, CMJ and Kink.com. The Berklee School of Music graduate and celebrated leader is keen to keep the pioneering spirit of her roots alive in her work heading up Zalando's Sizing team. We learn more.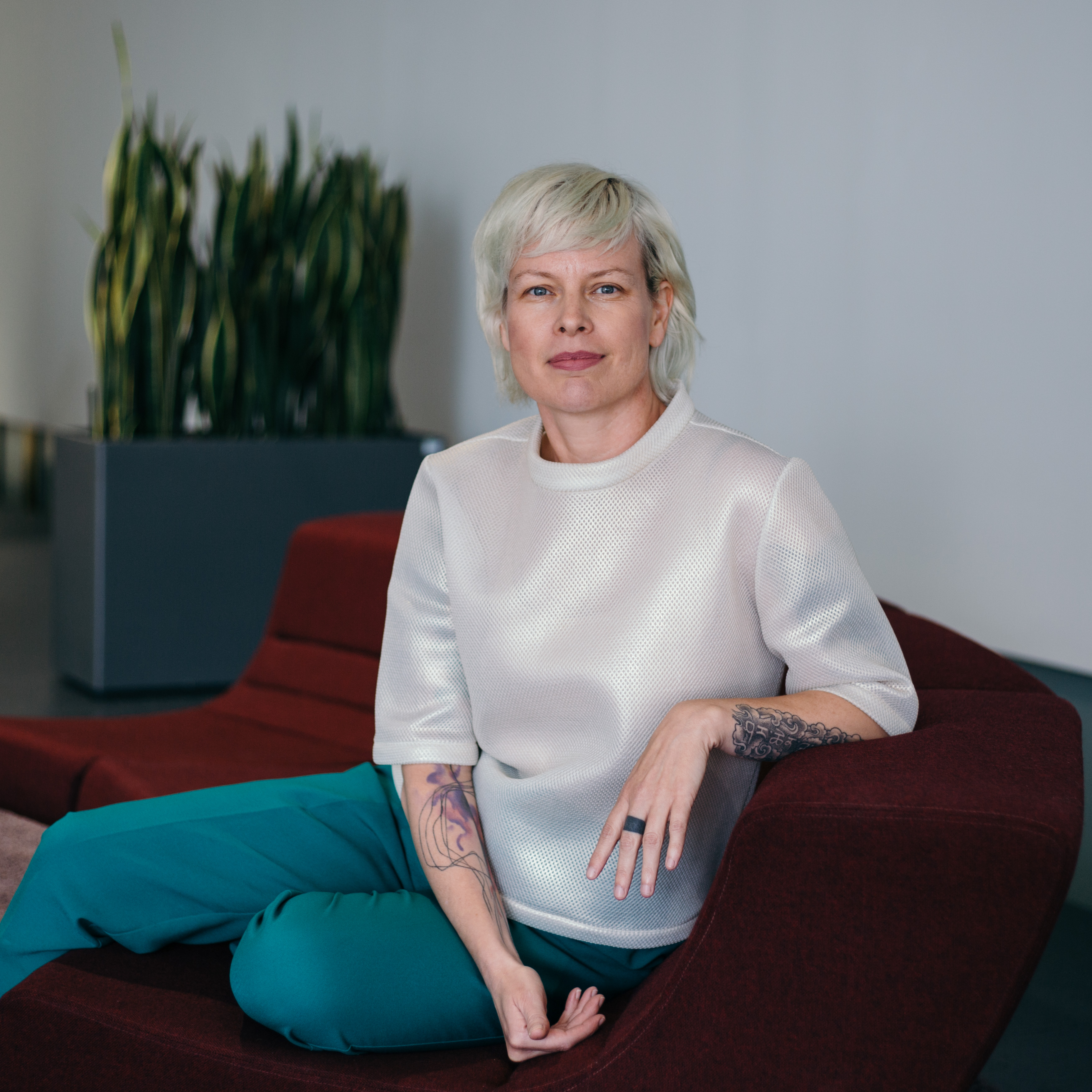 What brought you to where you are as an engineer, an innovator?
I'm second generation Northern Californian. I grew up in a place with a short history, no rulebook, no burden of limitations; a place where there was a lot of room for invention and imagination. "We've always done it this way" becomes "But have we tried it this way?"
I'm 46 now, so I also grew up as digital technology was showing up in the home for the first time. I remember having my first computer, an Apple IIe, and getting computer programming magazines that had scripts of code on the back that you could Key. Enter and start to figure out how it all worked under the hood. That was just the beginning.
You have a musical background too.
Right. First classical, then jazz, and in 1990 I went to Berklee College of Music. Digital technology was changing the game in music back then. You, a layperson, could make expensive analog-like sounds but with a way different price point than before. I saw how digital could be a force for democratization. That was just... Wow. It blew my mind in terms of the possibilities.
After Berklee I worked in the music industry in New York for a while, but it was slower to embrace digital. A couple of friends of mine had moved to San Francisco and were like, "You've got to come to California and work in tech." This was in 1997.
What was the scene like back then?
It was a different time. There weren't as many people in tech and I think it attracted a community that was open-minded and curious and very tolerant. I felt really encouraged to go for it and so I started working right away. I didn't really know what I was doing, but I had to learn fast.
And you learned to be a leader...
I learned to be a leader. I lived and worked in San Francisco for 15 or 16 years and I progressively took on more and more mixed roles. Leadership came along when I realized that having communication skills and being able to bring empathy into the mix proved to be really valuable [laughs]. I started exploring: What does leadership mean? How do you continue to develop technical acumen while also leading people? This has been my journey for the last 10 to 15 years.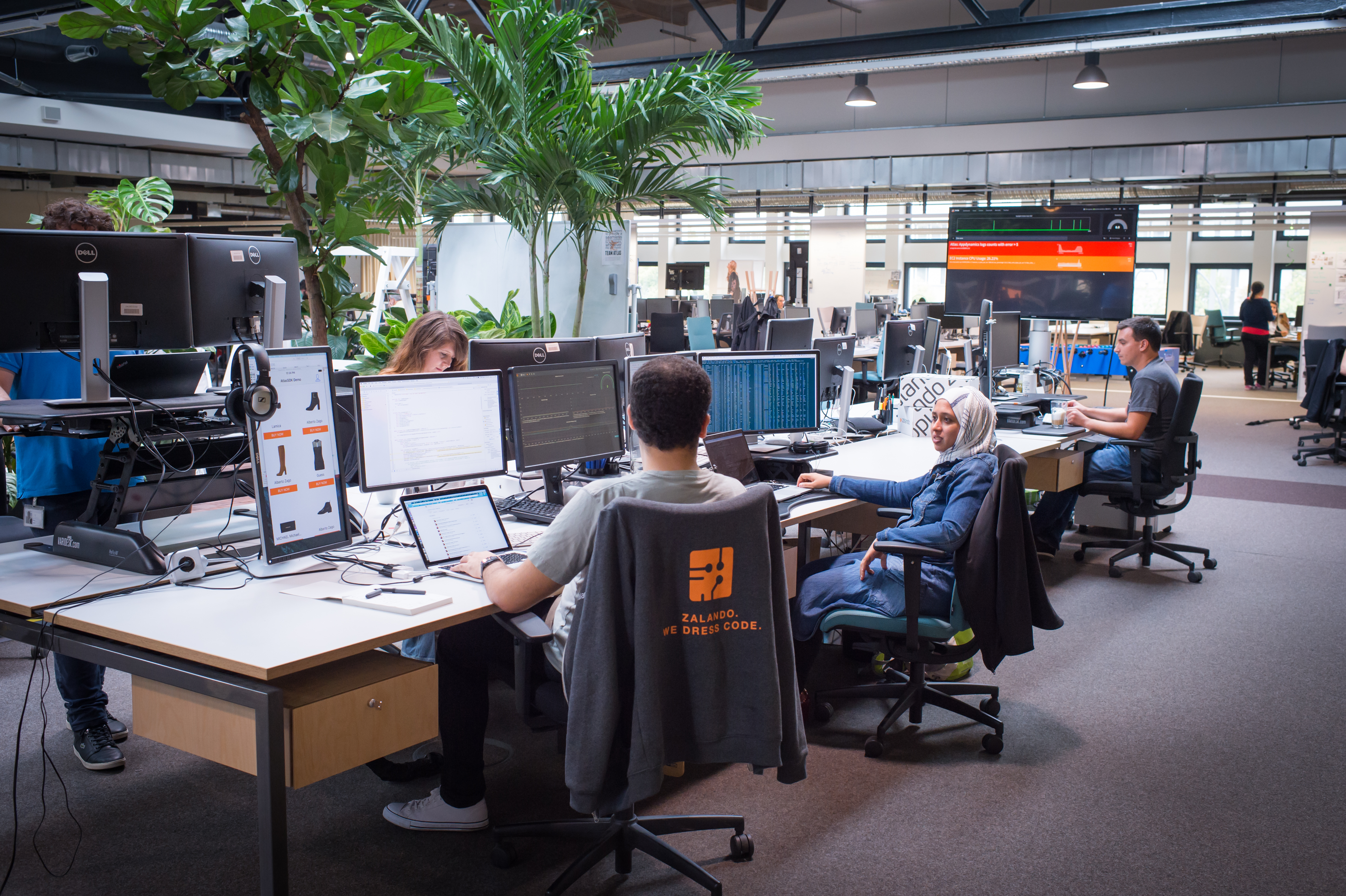 Where does the Zalando story begin?
I was already working in Berlin when I heard there was this company called Zalando that was picking up all the engineering talent. I was like, "Zoo-land-what?" I looked up who was running the engineering show and it was Eric Bowman, now VP Engineering, Digital Foundation. We have people in common from Silicon Valley, so we met for lunch and he basically recruited me on the spot.
What stood out for you about Zalando during that chat?
What I really loved was the crazy ambition: "We're going to hire 2,000 engineers" and "We're going to be the operating system for fashion." I thought, This is what I'm looking for! I can have an impact, not only through the Zalando store, but also helping grow people. People don't talk about it often, but we're educating the next generation of European entrepreneurs. I mean, that's what's so important about our journey. Europe needs a big digital presence. It needs to be a name that isn't an artifact or tied to a pre-digital industry. I want to pursue that and I'm with the right people to do it.
You head up sizing at Zalando. One could argue that conquering the sizing question is ambitious in itself.
Yeah! Absolutely. Size and fit is a super complex topic, technically as well as emotionally. How can we create products that not only help people find what fits the first time, but also makes people feel good in their clothes? And then beyond that, how do we pave the way for customization? If you've given us your body measurements and we know your fit preferences, why can't we enable you to get custom on demand? That's the long game. To know that Zalando has a shot at that makes it really exciting to be here.
Would you say there's already been a lot of change in how the tech landscape looks?
The pattern I'm seeing, and I love to see it, is people who are in the minority within tech are coming together and forming communities: queer communities, people of colour, women... I think when those folk start working together it's really powerful.
You're an active female voice in the tech community. Why is that important to you?
Cindy Gallop is one of my heroes, and she quoted this amazing line once: "If you can't see it, you can't be it." It struck such a huge chord in my heart because I felt like I had been missing that "lighthouse" female personality until then. To really ensure that we get as many women as possible into tech, we've got to have more women who are a little bit ahead to share their journey.
My hope is that as we talk more and establish common ground, women can move a lot faster. "The mid-career slump" will become less of a trend. We'll see more women in executive level roles; that's where we really need to turn up the heat.
When you lock eyes with a woman at an event who's just starting out on her journey, is there anything you wish you could say to her?
All of your doubts and all of the nagging questions are completely normal. The sooner you can recognize it as chatter in the back of your mind, the more confident you're going to feel. It's about the relationship with yourself and how you navigate your critical voice. Imposter syndrome, whatever you want to call it; women aren't taught how to deal with it in a way that's super efficient. I watch it slow women down. So don't delay. Take it on. And when you see a peer struggling with it, help them take it on too. I think that's it. That's a good message [Laughs].
Stacia Carr appears tonight at The Sistership! a series of talks with women in tech, and is joined by Anne Kjær Riechert, CEO and co-Founder of the ReDI School of Digital Integration and host, The Family's co-Founder & CEO Alice Zagury.