Sizing - How We Use Data to Solve an Emotional Topic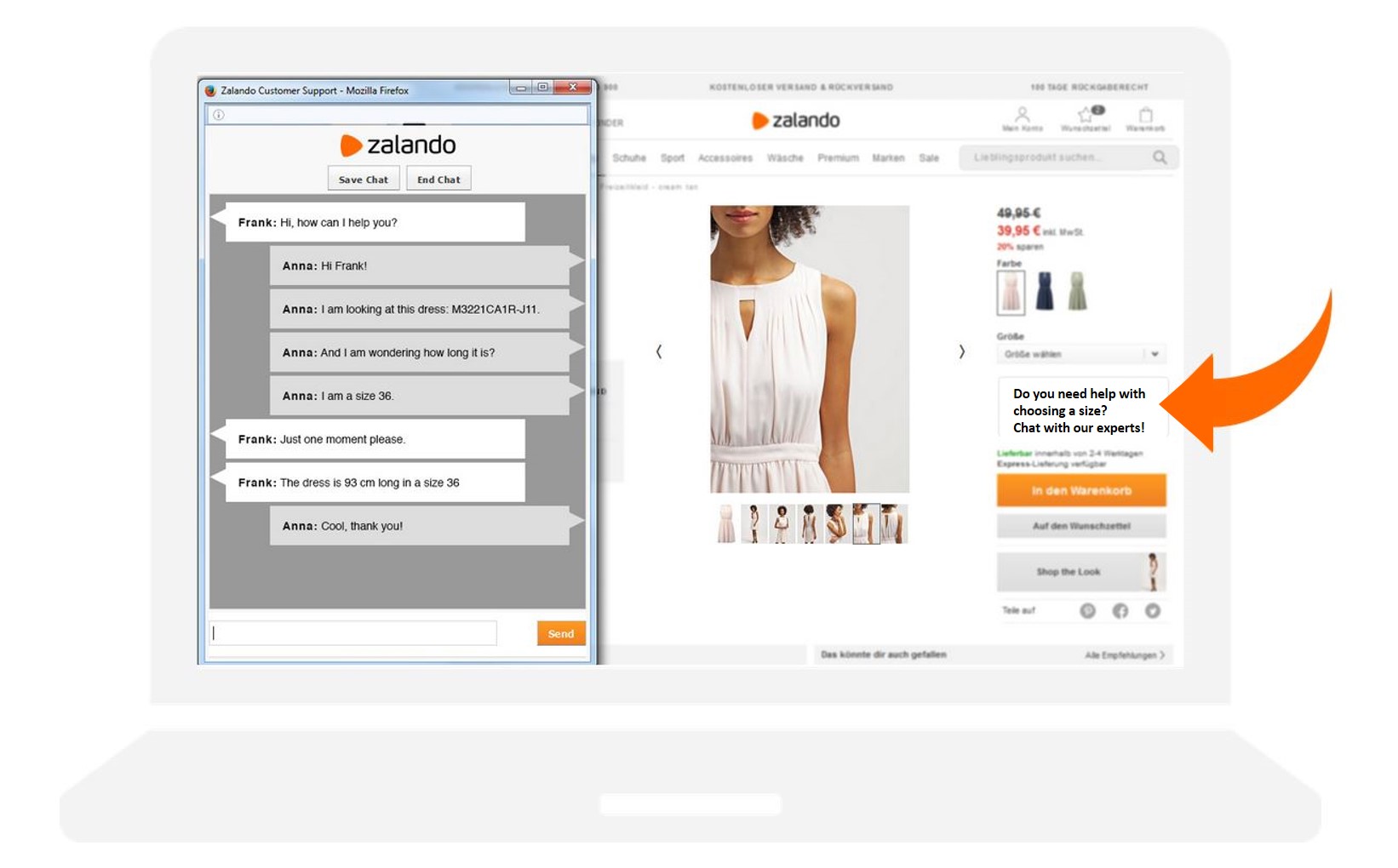 Zalando is working on removing the barriers to online shopping and ensuring that the experience becomes increasingly convenient. It is important to keep on exploring and testing new formats of customer interaction and support – such as our recently introduced sizing chat.One of the fundamental prerequisites to making online shopping truly convenient to customers is making sure the product delivered fits, irrespective of the size sewn into the label. What sounds like a simple requirement of the customer becomes a task of epic proportion for any online retailer when considering the wide range of sizing standards used by different markets and brands. Zalando customers are offered products from approximately 1,500 brands, many of which have their own fit or do not follow EU sizing convention. Anyone who has ever bought a pair of running shoes will know that a size 41 from one brand does not fit equivalent to a size 41 from another brand. How can Zalando offer a convenient shopping experience to customers under these circumstances and what can the fashion companion approach do to help?
The fallback approach to tackle sizing is to allow customers to order multiple sizes and simply let them return the items that do not fit. Zalando enables customers to rely on this approach by offering free and easy returns, extensive communication on how to complete a return and generally a seamless returns experience. However, ideally, the customer should only have to order one size of each garment – the size with the best individual fit. Thus, we can further bring customer convenience on a next level and are also able to decrease unnecessary returns. To improve the type of support offered to customers on sizing, Zalando is developing the sizing chat.
So how does it work? When browsing a product detail page, customers will see a sizing chat box displayed below the size dropdown, encouraging them to ask their size-related questions. At the other end of the chat is a native-speaker specialist from our Customer Care team who is specifically trained in providing sizing and product advice for their specific market. The specialists know both their markets and the sizes used, plus also how to translate the local size into an international or product-specific one. Customers can only access the sizing chat when a Customer Care Specialist is available. This means the chat function will not be offered outside of our working hours or when all specialists are already busy handling chats. The service was already tested in summer this year and customer feedback so far has been very good. Thus, we are now starting into the next phase offering the sizing chat for women's dresses for customers in Germany first and will continue to expand to other markets and products and further improve the chat going forward, too.
Author: Lisa Miczaika, Vice President Customer Care, Zalando