Robots on the Move
We tested two robots as support for our employees in our Erfurt logistics center. They now begin a pilot operation with real customer orders.
In October 2018, together with the robotics company Magazino, we launched a test for the use of robots designed to relieve our logistics employees of particularly strenuous and unergonomic activities. What's special about the so-called TORU robots is that they are able to reach for and pick up individual shoe cartons. This distinguishes them from the majority of other robotic systems, which can often move entire pallets or crates, but are unable to pick up individual products. After eight months of testing at the Erfurt fulfillment center, the two robots will now travel to Lahr for a pilot. They will be supported by six more TORUs. Carl-Friedrich zu Knyphausen, Head of Logistics Development at Zalando, has accompanied the two TORUs since their first tests were planned. In this interview, he explains why they are ready to make their premiere.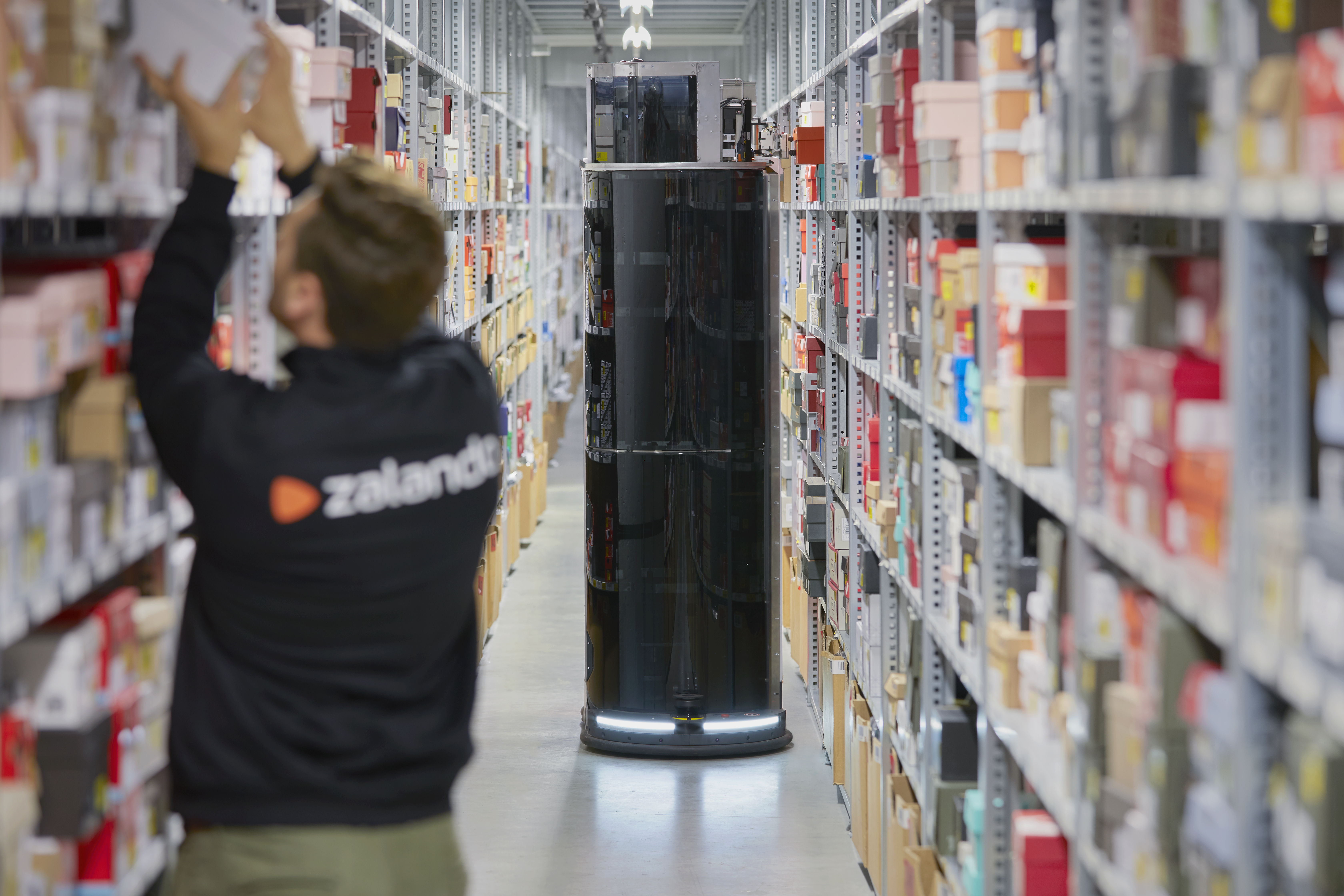 In October last year, you told us about the test project for TORU. What's happened since then and why are the robots moving from Erfurt to Lahr?
With this test, we wanted to find out how we could integrate the robots into our logistics processes, such as picking and stowing, i.e. the storage and retrieval of shoe cartons. For example, can they cope with the carton shapes or the labels? After being tested in various pick-and-stow operations, the robots have consistently proven themselves to be reliable in a logistics environment and are now ready for a pilot in Lahr.
How did you know the test was successful?
Together with Magazino, we agreed upon certain parameters. These included the error-free handling of our products (in this case shoe cartons) on the one hand, and the number of cartons picked up compared to the robots' downtime on the other. To give you an example, at the beginning, the robots would stand still for a longer period of time during operation due to detection errors or computing time. By reducing these pauses, the number of pickups per hour could be increased considerably, so that the service is really efficient. However, it is still lower than that of our employees and will continue to be so in the near future.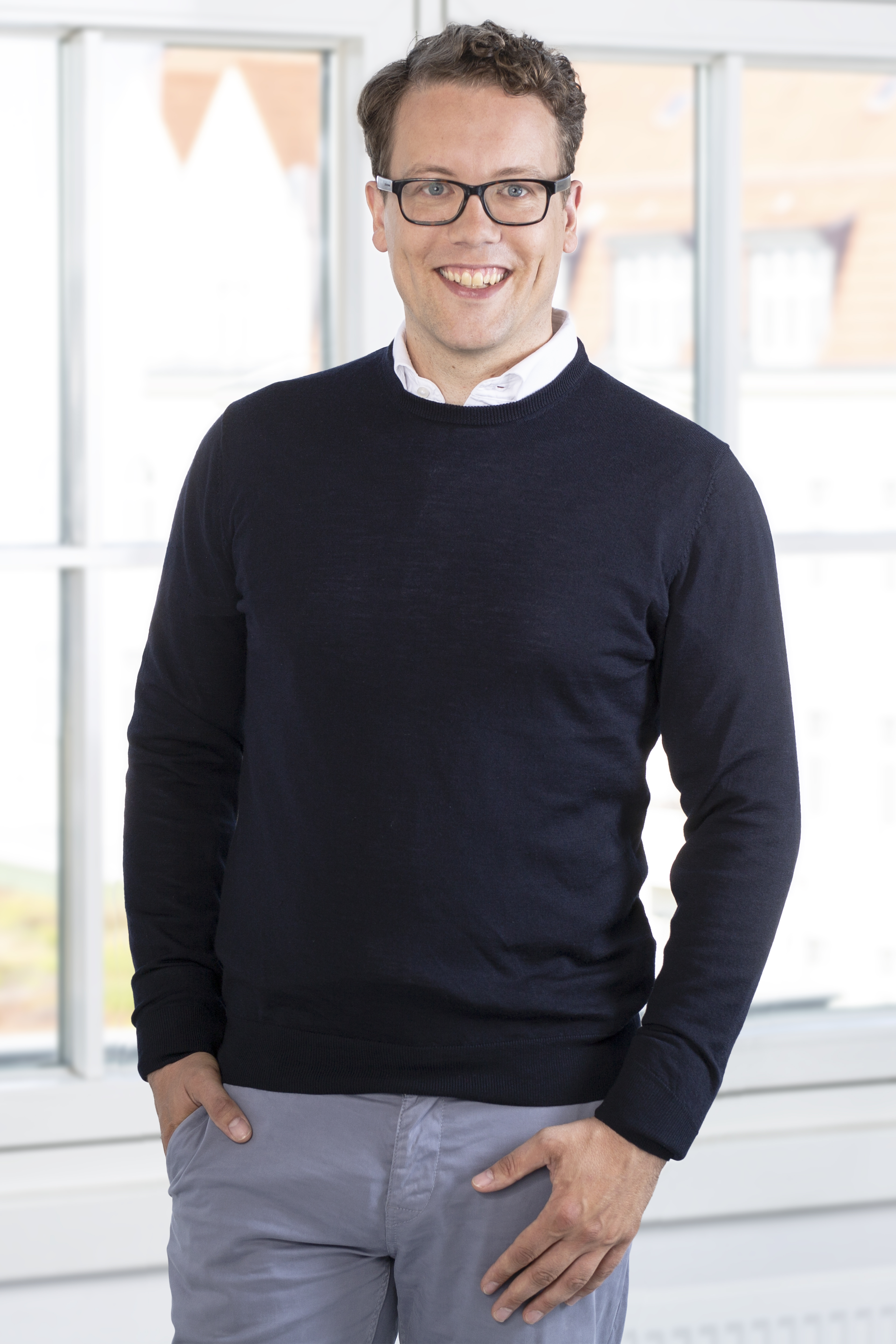 How exactly did you manage to reduce TORU's downtime?
When TORU stands in front of a stack of shoe boxes, it examines the shelf with its 2D and 3D cameras and determines where each box begins and ends. The difficult thing here is that when two cartons of the same color are stacked directly on top of each other, there are almost no edges visible. But with the help of artificial intelligence, TORU improved with every pickup, and can now fall back on prior experiences in tricky situations. Now, it has gathered enough data and experience, and has thus reduced its downtime.
What is the difference between a pilot and test operation, and why are the robots being brought to Lahr for it?
Essentially, the difference is that we now have real customer orders being processed by the TORUs and they are working with our employees in the same area. In Erfurt, we had a designated test area so that we would not disrupt ongoing operations. It's important to remember that robotics is technically complex and based on artificial intelligence; it has to be tethered to a technical surrounding. Now, through the advances in the robot hardware and their algorithms, the robots are more skilled than when we started testing. We decided to use the logistics center in Lahr as the location because we have the necessary space on site to use the TORUs, including the transfer and charging stations.
You've mentioned artificial intelligence. How is it used?
Carl-Friedrich: Coordinating additional robots increases the complexity. Magazino applies algorithms and artificial intelligence to tackle that challenge. Concrete applications are, for example, the optimization of paths: in which order which robots perform which tasks, and thus also the prioritization of activities.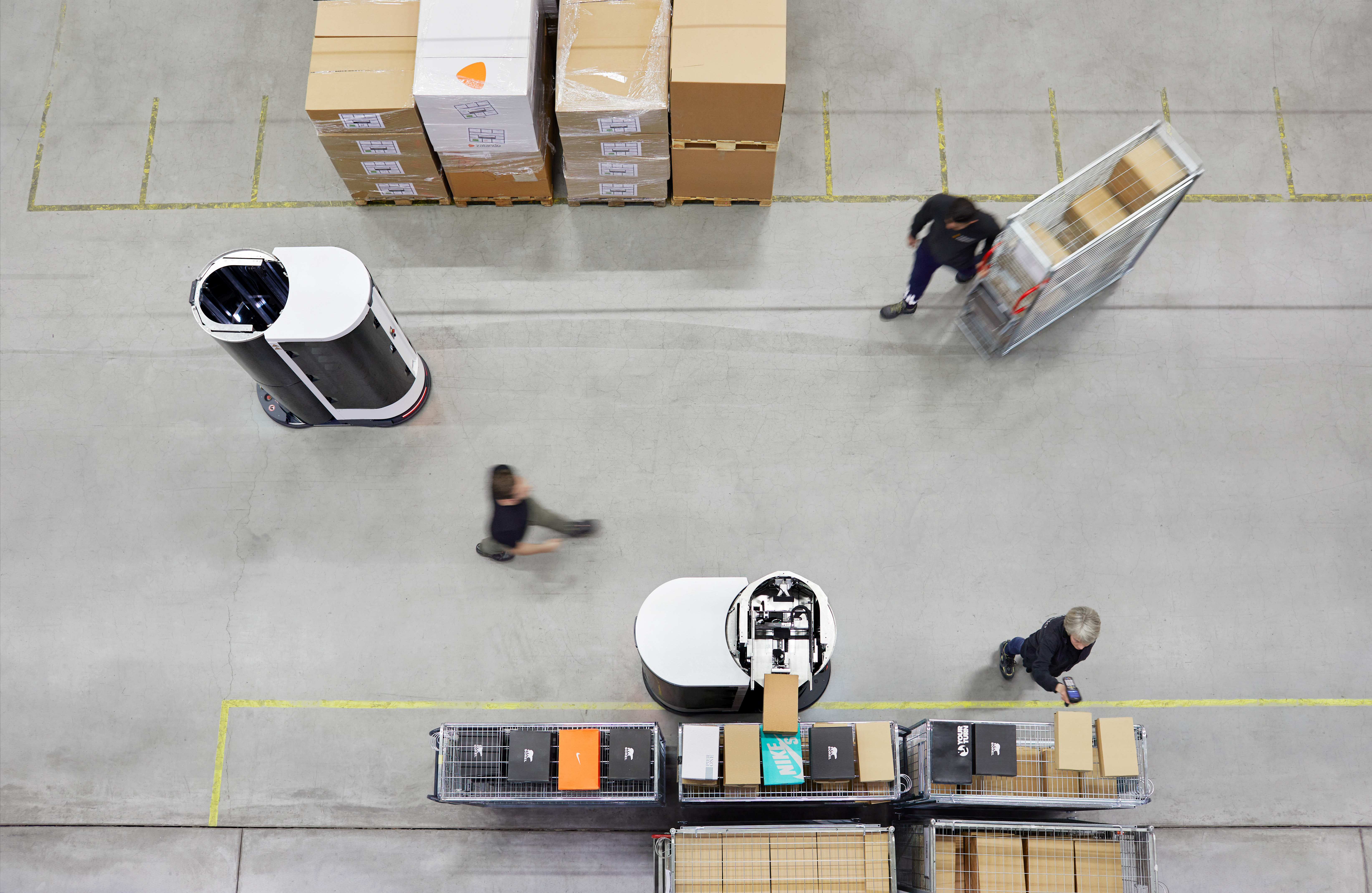 What are you paying attention to in the direct cooperation between robots and humans?
Through the use of its cameras, TORU pays particular attention to ensuring that its path does not cross with that of its colleagues, and it always waits before going forward. When TORU is stowing, it drives to the shelves and processes its pickup list, just like an employee. Using integrated cameras and scanners, TORU identifies and locates the right articles, takes them off the shelves with its suction pad, places them in its backpack and then drives to the transfer station to deposit them there. 
Seeing as the use of robots has been so successful, will we see more of them at Zalando?
Carl-Friedrich: We test technologies that take over physically demanding or monotonous tasks from our employees. TORU provides our employees relief from non-ergonomic activities, such as bending down or reaching high when grabbing products on the lowest or highest shelves. It's not about transitioning completely to automization; our strategy is really to foster an effective collaboration between people and technology.
 
We filmed the TORUs during their test. Check out the video here.