My First Day at Zalando: Anett Siegmund, Zalando Logistics Erfurt
This year, we blow out the candles on the cake as Zalando turns nine. To celebrate our birthday, we caught up with a few Zalandos to hear about their first day with us. We already talked to Nicole, Tim, Ana and Matteo. Today we meet Anett from Zalando Logistics in Erfurt.

When was your first day at work?
My first day at work was on June 7th, 2016, a little over a year ago. That was just a few weeks after the open application day at Zalando in Erfurt. It all happened very fast. I visited the Logistics Center in Erfurt, then I sent in an application, three days later I was invited for a job interview and a week after that I was accepted. I remember that it was very sunny and warm on my first day. In the early days I traveled a long way from Ilm-Kreis to the Logistics Center. But it was worth it.
 
Where did you start, and what did your workplace look like?
I wanted a job that allowed me to move around and walk a lot. That's why I started out at Zalando as a picker. My workplace is the Logistics Center – it's huge and I didn't know my way around at first. Before that I'd only seen pictures on TV and heard neighbors or friends who work or who used to work here talking about it.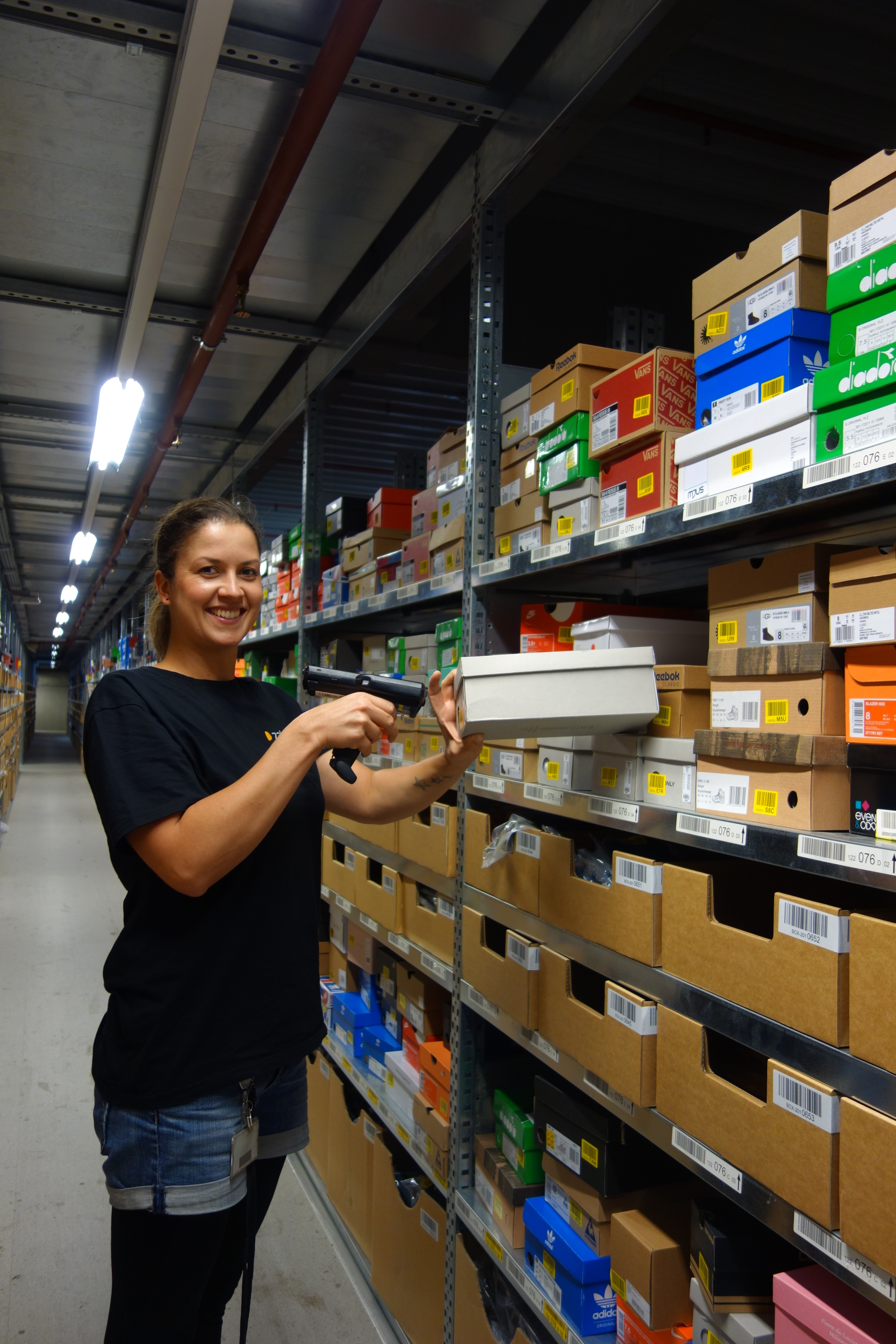 Was there an official welcome program?
It was all very structured and planned. My day started on the late shift. Together with about eleven co-workers we were given introductory training and of course our work clothing and safety shoes. Next we were shown around the Logistics Center to learn how the processes work. Yes, and then we started work straight away.
 
What was your first task at Zalando?
I started off as a picker, which means that my co-workers and I make sure we pick the items ordered by customers off the shelves. I still enjoy my work. But I've moved houses now so that I don't have to travel so far to work anymore. Now it only takes me 13 minutes to get to Zalando.
 
Can you remember what expectations you had?
I was really looking forward to my new job. Other people had told me that they heard it was very stressful and people were under a lot of pressure, but that was just hearsay. I think it's better to make up your own mind. My co-workers are very helpful, friendly and always ready to listen. I felt comfortable right from the start. I just had to get used to the safety shoes (laughs). I don't find it stressful here.
 
What surprised you on your first day?
There wasn't really a surprise, everything was as I imagined it would be. I was really fast even on my first day, and I picked lots of items. I just like being active and on the move - so I find the work easy.