Mönchengladbach Has it all in the Bag: Our Bag Sorter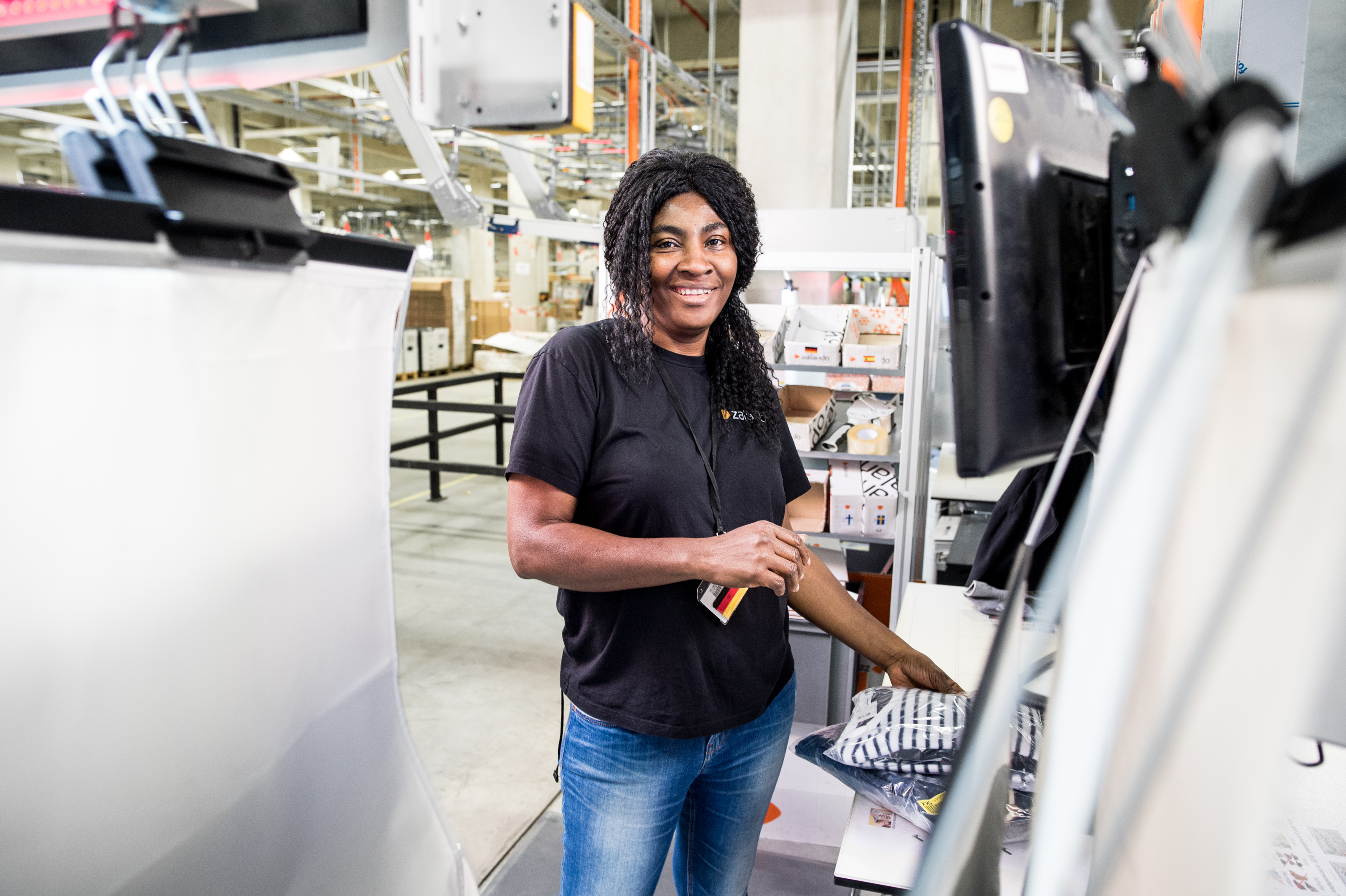 With the Bagsorter, an automated Sorting System, Zalando has created a true highlight in its logistics history. The goal is to tailor the intralogistic concept to sites, as well as to any evolving needs and to develop these continuously. Automated Systems, like the Bagsorter, are implemented, where our employees' workload may be lightened and at the same time raise productivity, without restricting flexibility.

The system places in each case one particularly popular item in a bag, which then travels on to be later filled in the Bagstore. There it is almost put into storage and need not be stored by hand in one of the picking warehouses and then taken out again. The minute a customer orders such an item, the appropriate bag is transported straight to the packaging.

 
It is exciting and fun at the same time to pack the parcels with the help of this new process.

Virgine, Outbound Employee Mönchengladbach
With large orders, when a customer has ordered not only one, but five articles, of which three are to be found in the Bagsorter and two in the picking warehouse, the interplay between human and technology once more takes effect.

The employee picks the articles from the picking warehouse, to repack them in the Bagsorter. Only that way do all articles reach the correct packaging, which is then sent off to the customer. Technology is only as good as the human operating it - so at Zalando it is always a matter of getting the right mix.