How Zalando is Becoming the Online Fashion Platform for Europe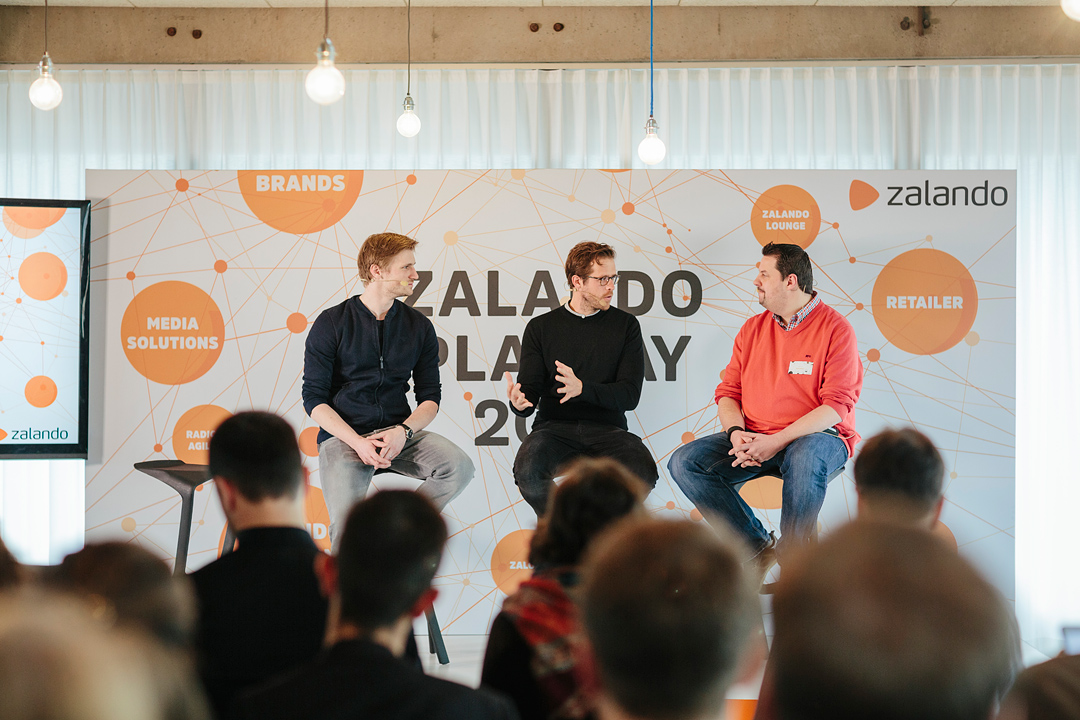 In 2008, Zalando started as an online shop selling shoes. With the years we have been continuously developing our business and in the beginning of 2015 we presented our platform strategy to the public. As online fashion platform, we want to connect all players in the fashion business. To achieve this goal, we already started and will continue to provide different services for different needs.
During our Zalando PlayDay press event in March, Robin Wauters from Tech.eu interviewed Zalando founders Robert and David on the platform strategy. 
Robin: What does platform for fashion actually mean?
David: Our platform idea is about connecting the fashion world. We want to enable fashion brands to further develop and improve their digital business. At the same time we want to offer the right products and services for customers to experience fashion. With us, they will achieve completely new fashion experiences, especially when it comes to the mobile world.
Robert: When you want to connect people and fashion, there are obviously a lot of other parties involved, who play a role. A stylist who works in a fashion store and gives people fashion advice, for example. We want to connect them to our platform and give consumers a chance to get advice from this stylist. This is what we already offer with our curated shopping service, Zalon. But we are thinking far beyond that, in the future we want to connect every stakeholder in the fashion world: retailers, stationary stores, advertising agencies, logistic services, app developers and many more.
Robin: As an online company, how do you plan to help offline retailers go online?
David: We want to be the essential part of brands developing their digital strategy: With Zalando Media Solutions we share our profound experience in data-driven advertising with our partners and thus enable them to communicate their brand message to the right audience. 
A very important step is to enable them to connect inventory from stationary stores to the Zalando platform: By connecting offline stores, Zalando customers will have access to a local store's inventory, purchase it via Zalando and get it delivered from the store.
Robin: How did the change from etailer to online platform change the structure of the business?
Robert: By becoming a platform, technology received a lot more importance than it had for us in the past. We realised that to achieve our goal we don't need just a couple of engineers – we need thousands of them. In order to make this happen we changed the working structures at Zalando Tech towards Radical Agility – a concept that is much more based on purpose, trust and autonomy. This doesn't just make the way we work very efficient and effective – it also makes Zalando Tech a magnetic work place and will help us to become the number one technology company in Europe, where every tech talent wants to work for.
Please find the full video of the discussion here.
More informationen on Zalando Brand Solutions can be found here. Please also have a look on how Zalando is supporting its brand partners in terms of marketing activities here.